Park Hyatt St. Kitts Christophe Harbour Appoints Julian Moore General Manager and Mark Guthrie Director of Sales & Marketing
BANANA BAY, SAINT KITTS, & NEVIS, W.I. February 16, 2017 – Park Hyatt St. Kitts Christophe Harbour, scheduled to open Summer 2017, announces the appointment of its executive team. Park Hyatt St. Kitts will be the first Park Hyatt in the Caribbean region and the island's first luxury beach resort. Julian Moore, a hospitality industry veteran, has been appointed General Manager. Mark Guthrie joins the team as Director of Sales & Marketing.
Featuring design reflective of the island's rich culture and lush landscape, the sustainably constructed luxurious 126-room Park Hyatt St. Kitts will be set on the pristine beaches of Banana Bay in the Christophe Harbour development. Home to three signature restaurants, a world-class destination spa and wellness center, and state-of-the-art event space, the resort will introduce an unparalleled Park Hyatt experience to this idyllic island in the West Indies.
As General Manager, Julian Moore will oversee all resort operations and its current journey to opening. An Australian native, Moore is a passionate hotelier who started out as a bellman at The Regent in Melbourne, and spent the next three decades in specialized leadership positions from Dubai to Thailand. Most recently, Moore spent two years as General Manager at Park Hyatt Hadahaa in the Maldives, where the resort garnered prestigious recognition under his guidance. In fact, Moore was recognized as Top General Manager for the Maldives at the 2014 Linara Travel Awards.
Mark Guthrie, with more than 15 years of experience in the hospitality industry, leads the sales, marketing and communications initiatives for Park Hyatt St. Kitts. He joined the Hyatt family in 2008 as the director of sales for Hyatt Regency London, The Churchill. In 2013, he moved to the U.S. as the director of sales, marketing & events at Park Hyatt Washington, D.C.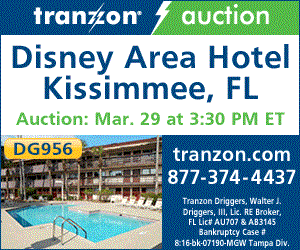 "From immersive cultural 'Journeys' to sophisticated and distinct culinary experiences, Park Hyatt St. Kitts has a remarkable story to tell, and we are excited to announce our distinguished leadership team with Julian at the helm," said Myles McGourty, Senior Vice President for Latin America and the Caribbean, Hyatt. "As we approach our highly anticipated opening this year, we look forward to welcoming discerning travelers at this premier St. Kitts locale, our brand's first Caribbean venture."
About Park Hyatt St. Kitts
Park Hyatt St. Kitts – opening Summer 2017 – will be set within Christophe Harbour on Banana Bay with unobstructed views of the Caribbean Sea and neighboring Nevis. The resort will be home to 126 spacious accommodations, comprising 78 guest rooms and 48 suites, each with a private balcony or terrace. Amenities include beachfront activities, adult and family swimming pools, the Park Hyatt St. Kitts Spa, and The Island Fort by Camp Hyatt for kids. The resort will offer three signature dining experiences: an all-day restaurant, Fisherman's Village ocean-to-table dining for lunch and dinner, and the Stone Barn fine dining experience. The Reception Hall will feature over 7,000 square feet of dedicated event space. This will be Park Hyatt's first property in the Caribbean. For more information visit stkitts.park.hyatt.com.
About Park Hyatt
Park Hyatt hotels provide discerning, affluent business and leisure guests with elegant and luxurious accommodations. Guests of Park Hyatt hotels receive highly attentive personal service in an intimate environment. Located in several of the world's premier destinations, each Park Hyatt hotel is custom designed to combine sophistication with a distinctive regional character. Park Hyatt hotels feature well-appointed guestrooms, meeting and special event spaces for groups, critically acclaimed art, food and beverage program, and signature restaurants featuring award-winning chefs. There are currently 37 Park Hyatt hotels in the following locations: Abu Dhabi, Beaver Creek, Beijing, Buenos Aires, Busan, Canberra, Changbaishan, Carlsbad, Chennai, Chicago, Dubai, Goa, Guangzhou, Hamburg, Hyderabad, Istanbul, Jeddah, Maldives, Melbourne, Mendoza, Milan, Majorca, Moscow, New York, Ningbo, Paris, Saigon, Sanya, Seoul, Shanghai, Siem Reap, Sydney, Tokyo, Toronto, Vienna, Washington, D.C., Zanzibar, Zurich. For more information, please visit www.parkhyatt.com.
Contact:
Cathryn Vaccaro
cathryn@ldpr.com
(212) 696-0660 ext. 3779