Benchmark Names Joseph M. DeMille, Sr. Director of Sales & Marketing for The Chattanoogan
HOUSTON, TX. February 16, 2017 - The Woodlands - BENCHMARK®, a global hospitality company, has named Joseph M. DeMille, Sr., director of sales & marketing for The Chattanoogan. The hotel is a Benchmark Resorts & Hotels property located in the heart of revitalized Chattanooga, Tennessee. Tom Cupo, Benchmark's regional managing director for The Chattanoogan, made the announcement.
"I am very pleased to welcome Joe to Benchmark and to our hotel," said Mr. Cupo. "He comes to us with extensive sales and marketing leadership experience and a strong record for developing business opportunities."
Joseph DeMille has held senior sales and marketing positions for the past 15 years of his distinguished career. He most recently was the director of sales & marketing for Turnberry Isle Miami where he led a team of 36 professionals. Mr. DeMille previously served as regional director of sales & marketing for Dolce Hotels & Resorts, with primary responsibility for the company's Atlanta Peachtree property, and oversight responsibilities for six executive conference centers. Mr. DeMille began with this company as senior director of business development.
Joe DeMille is a graduate of the Rochester Institute of Technology where he earned his Bachelor of Science degree. He is the recipient of numerous sales production awards and serves on the Board of the Society of Collegiate Travel & Expense Management, in addition to his active membership in the Professional Convention Management Association and the Global Business Travel Association. He is relocating to Chattanooga.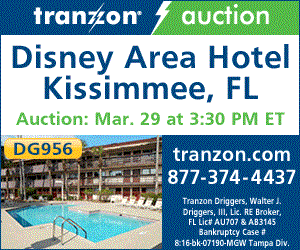 About The Chattanoogan
The Chattanoogan, the recipient of numerous awards and accolades, has 199 upscale guest rooms and suites, three outstanding dining establishments, a rejuvenating day spa and a 25,000 square-foot conference center. The property is conveniently located within a two-hour drive from Atlanta; Nashville, Tenn.; Knoxville, Tenn.; Huntsville, Ala.; and Birmingham, Ala. It is within walking distance of the city's museums, galleries, retail stores, restaurants and The Tennessee Aquarium. For hotel reservations or more information, call (423) 756-3400, toll free (877) 756-1684 or visit The Chattanoogan's website at www.chattanooganhotel.com.
About Benchmark Resorts & Hotels®
Benchmark Resorts & Hotels® features the finest in lodging, dining, recreational and meeting accommodations. Featuring unique and distinctive properties renown for exceptional service and for creating unforgettable memory-making experiences, it is the signature portfolio of BENCHMARK®, a global hospitality company, which has been a leading US-based hospitality management company for nearly 40 years. Many Benchmark Resort & Hotels' properties are certified by IACC, the association that represents the finest meeting venues and services globally, and many have also been recognized with the coveted Benchmark Conference Centers® certification of meeting excellence. www.benchmarkresortsandhotels.com. To become a fan on Facebook, visit www.facebook.com/BenchmarkResortsandHotels Follow us on Twitter at https://twitter.com/BenchmarkHotels, on Instagram at www.instagram.com/benchmarkresortsandhotels, and on Pinterest at www.pinterest.com/benchmarkhotels
Contact:
Ken Ellens
KenEllens@aol.com
201-758-2864