Daniel Donahue Appointed President of Saunders Hotel Group
Boston, MA. February 16, 2017 - The Saunders Hotel Group is pleased to announce the appointment of Daniel G. Donahue as President, where he will be responsible for all areas of management, operations and marketing for all Saunders Hotel Group's properties. With more than 25 years of experience, Donahue most recently served as V.P. and General Manager, Lenox Hotel.
"Dan has been an exceptionally strong leader and member of our team for a number of years," said Jeffrey Saunders, CEO of Saunders Hotel Group. "We are a family owned and operated business and our mission is rooted in our people and our community. Dan has always exemplified those ideals and inspired the best for our business. We are thrilled to welcome him as our new President."
Prior to joining the Saunders Hotel Group, Donahue was a member of the Starwood Hotels team and held senior managerial roles with Washington area hotels. Following his work in Washington, he worked for the Jurys Doyle Hotel Group before joining Saunders Hotel Group. Each of the hotels that Donahue oversaw ranked in the top 5 on TripAdvisor.
"I am looking forward to expanding my role within the Saunders Hotel Group and lending my expertise to their entire portfolio," said Daniel Donahue. "As President, I have many exciting ideas to continue building on the impressive trajectory of the company in order to take it to the next level."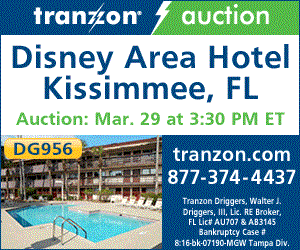 Currently, Donahue is Chairman of the Board of the Massachusetts Lodging Association and immediate Past-President of the Skal Club of Boston. He also serves on the board of the Greater Boston Convention & Visitors Bureau. In addition, he is passionate about giving back to the community and serves as a member of the Board of Directors of the Ellis Memorial, a Board Trustee for Newbury College and Chairman of Friends of Copley Square. In 2014 Donahue was named the General Manager of the Year for Massachusetts and in 2015, was awarded the distinct national honor of GM of the Year by the American Hotel & Lodging Association.
About Saunders Hotel Group: Saunders Hotel Group (SHG) is a mid-sized Boston based management company that, over three generations, has adapted to a diverse spectrum of hotel properties and has been widely recognized by its guests, franchisers, and investors for operational expertise and excellence. The company is also a leader in eco-friendly sustainability. In 1989, SHG committed to maintaining a minimal environmental footprint by creating, practicing and integrating leading environmental initiatives into daily operations and long term strategies.