Keep Your Eyes on the Prize: The Four Most Important KPIs for Thoughtful Website Marketing Analysis
By Alix Paye, VP of Creative and Website Strategy, Sabre Hospitality Solutions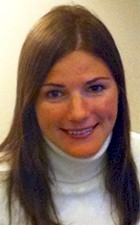 Ms. Alix Paye Thanks in part to free, online tools such as Google Analytics and Omniture, there's no shortage of business metrics available on the web to help measure the effectiveness of your Website. In truth, most of the right metrics are out there to be generated and available to anyone with a little web savvy and the ability to understand what it is that they should be looking for within the data. However, the latter part of that statement is the hard part: in the age of online marketing, how does a hotelier decipher the truth within the numbers in order to turn them into solid, revenue-producing business decisions?
With the glut of information, it's challenging to sort the wheat from the chaff. We hear regularly from our e-marketing customers that they are often left confused or indecisive when trying to get to the real ways to increase conversions, drive profitability and get you closer to your goals. As a result, reports are generated out of habit, Websites and campaigns are updated on whims rather than facts, and precious time and money is often wasted. Many of our customers tell us they know exactly where to get their reports, but admit they are not quite sure what to do with them as a result.
In the hotel industry, with so many variables, market segments, and promotions to consider, each and every analysis should have a clear idea of how it will impact the bottom line. It's a simple test, but one that's easily overlooked. Asking this question will save hotels time and money and it will definitely separate you from the rest of the herd.
To help you get started thinking about net profit, there are four important key performance indicators (KPIs) to pay attention to which I'll go over with you in this article. These are:
Conversions
Goal Values
Revenue
Profitability
1. Conversions
Conversions are the bread and butter of web analytics. The real trick here is to not stop the analysis too early in the conversion funnel or be too narrow-sighted. Many hotel marketers tend to look at conversion as rather black and white: How many bookings are coming through the hotel's Website? It's critical to examine the overall conversion rates of your efforts, but there are more insights hidden in secondary conversions. Looking at the total picture will help you better understand the effectiveness of your Website as a booking channel.
Let's say 5% of users make an online booking. By most benchmarks, your property is wildly successful. In our experience, marketers tend to then concentrate on that 5% and study everything about them to form their strategy.
What about the 95% who didn't book?
Don't fall into the trap of spending all of your attention, energy, and marketing budget on only this 5%. While you should definitely understand what you are doing right and who you are attracting, it is equally important to gain insight into who is not booking on your Website. It's much more effective to equally understand why the other 95% of users didn't book than tending to the 5% you've already convinced.
Strong Website analytics tools will help you resolve where your conversions are NOT coming from, in addition to where they do reach success. Have your marketers analyze the clicks that did not end up in a conversion. Is there a pattern to where these originate? Are they telling you something about your site language, your wording, or placement? Are there important features these potential guests are missing? Where do they stop or get stuck?
Looking at this also forces marketers to understand the cross-channel implications of their efforts. Some users may prefer to call the property instead of making an online reservation or use another service to plan their stay. Using a single tool alone won't cut it. There are several innovative solutions, such as Sabre Hospitality's advanced Website tracking tool, RezTrack, out there to measure outcomes from multiple channels– which can attribute phone calls to the original paid campaign. These tools, including our RezTrack reporting tool, are invaluable to truly measure conversions and take the next step into revenue management.
Why this matters:
No matter how specialized your product is; there is always diversity within your user base. Not everybody goes to your website for the same purpose. Piecing together a mosaic of different conversions will force you to understand user requirements and focus on the bigger picture. A typical luxury resort profile of user views and clicks might look something like this:
• No conversions: 33%
• General hotel info: 32%
• Special offers: 11%
• Dining reservations: 10%
• Wedding RFPs: 4%
• Spa appointments: 4%
• Career search: 2%
• Local activity itineraries: 2%
• Meeting RFPs: 1%
• Hotel bookings: 1%
While ancillary conversions, those unrelated to hotel accommodations, are only a small percentage by themselves, they add up to almost a quarter of user activity in our example above and hotel bookings account for only 1% of the total user profile.
2. Goal Values
Every call-to-action has some dollar (or Euro, Pound, Yen, etc) value associated with it. It's time to quantify that value for every single call-to-action or Website goal. Managing outcomes is great, but how does that translate into revenue? For example, the goal value of an online "Information Request Form" is the total revenue generated per each form submission. And although each form will not result in revenue (or at least not immediately), it is a good way to measure its value to your property. The typical hospitality portfolio of calls-to-action should, at minimum, be comprised of:
• Lead-generation form submissions
• RFP form submissions
• Booking engine looks
• Push marketing clicks
• Blog interactions
• Video plays
• Image gallery views
Why it matters:
It may quickly become harder to analyze more subjective calls-to-action, but it will force your organization to take a good hard look at the revenue impact for all your marketing and creative efforts. This self-discovery process will help highlight the strong and weak points in your online business and where to focus your hotel's efforts. Bonus round: Try taking what you learned in the previous section and calculate goal values for each profile of user views to see their true economic value.
3. Revenue
I hope I don't have to explain why this matters. Obviously it's the lifeblood of all of our businesses, and most of you who are reading this probably have some sort of responsibility in making sure it continues to increase.
Unfortunately, I've seen hundreds of hotel Websites that can't attribute revenue to a specific traffic source or paid campaign. When my team analyzes Websites of hotels who come to us so they can get more from their online marketing efforts, most of these (usually very costly) sites have not been aligned with revenue generation at all. Hotel branding is of course of the utmost importance, so we tend to find that hotel Websites are visually attractive and in the style of the hotel's brand, but neglect the analytical side of Hotel Marketing in order to yield higher results. This is the ultimate sin in online marketing!
Track everything
Good internet booking engines such as Guest Connect allow hotels to place tracking scripts on their booking engine, so hotels can properly attribute bookings to an individual source. If you haven't done this yet, I would strongly suggest you consider adding tracking to both your Website and booking engine. The Website is too powerful as a marketing tool to ignore.
Some of the features you should be able to take advantage of are:
• Generating and tracking new leads
• Tracking campaign performance
• Determining how and why users dropped off
• Showing the most (and least) profitable sections of your online strategy
Wouldn't it be a shame to spend thousands of dollars on your new Website and not be able to know why? As a Hotel Executive, you should be expecting your Website to generate a large portion of your revenue each month. Look for a Website Design and Development team to work with who understands revenue generation, product placement, and can help you capture more of the lost 95%! What are those shoppers looking for and what else should you do with your Website to make it work for you?
4. Profitability
If revenue is a good metric, then profitability is an awesome metric. Return on investment (ROI) should be the first thing you think about when you sit down in front of your desk every day. And your Website should be your most profitable booking channel.
Professor Ken Wong of Queen's School of Business does a wonderful job of breaking ROI down into four individual factors:
• Price
• Cost
• Market Share
• Market Size

Based on the above, profitability isn't only about visits and pageviews. Can you identify how your marketing strategy impacts any of these four factors? If so, there is a clear path to improving your bottom line by improving these metrics. If not, don't worry if your strategy isn't up to par.
Here are simple concepts to take with you when developing your marketing strategy:
Things to Consider
Place net income generation at the forefront of your marketing strategy


Don't pick just any KPIs; measure KPIs that can be attributed to profitability; examples:
a. Price
i. Average daily-rate
ii. Goal values
b. Cost
i. Cost-per-click
ii. Cost-per-acquisition
c. Market Share (Conversion rates)
i. Click-thru-rate
ii. Visits-to-look
iii. Look-to-book
d. Market Size
i. Branded search volume
ii. Local search volume (e.g. Arizona resort, London city hotel)
iii. Ad impressions


Set targets for each KPI for accountability; you're not serious until you set goals

Segment your data to build a complete picture and drive meaningful insights

Design A/B tests – apply what you learned from previous split tests to new marketing strategies
Want to learn more, or see how our team can help you understand your business metrics and get the most from your site? Contact Sabre Hospitality Solutions or email me at Alix.Paye@sabre.com.
Happy analyzing!
Alix Paye leads the Creative and Website strategy team for Sabre Hospitality Solutions. Previously Paye spent seven years with E-site Marketing where, as Associate Vice President and Creative Director, she led the team in executing award winning design and Website solutions for the hospitality industry. Under her guidance and leadership, the Web Development team has garnered numerous and prestigious hospitality industry-related awards. Prior to joining E-site Marketing, Paye led creative services teams for Doceus Inc, as well as for US Interactive and Booz-Allen Hamilton Consulting where she and her Multimedia team received Vice President Gore's national partnership for reinventing government "Hammer Award." Ms. Paye can be contacted at alix.paye@sabre.com