Getting Creative to Make an Experience Not Just Another Meeting
By Greg Hopton-Jones, Director of Sales, Hotel Indigo Tuscaloosa Downtown
In the past, group and meeting business was considered a great 'filler' for soft transient demand periods in hotels. That sentiment has clearly shifted over the years and most hotels have adopted a robust group sales strategy as an essential part of their revenue mix. The recession and subsequent corporate 'hangover' that persisted, along with the virtual elimination of government travel, combined with the continual growth and adoption of virtual meeting services had the industry scrambling to source and replace meeting and group opportunities for years.
I held a position tasked with sourcing and booking government group business based in my territory of Alabama. Striking the optimal balance between managing a 'sales funnel' and prospecting for new leads seemed to be my chief concern of the day due to the sheer volume of groups and meetings that were being generated from the territory at the time. The government group heyday began to wane and eventually came to a definitive halt with the U.S. budget sequestration in 2013. This event was the equivalent of a water faucet being turned off in terms of government meetings and travel in general. Federal agencies and departments had their budgets abruptly slashed and became extremely anxious over any possible misperception of exuberance due to the exposure of the radical 'wasteful' spending exemplified by meetings such as the Department of Veterans Affairs' Orlando conference in 2012.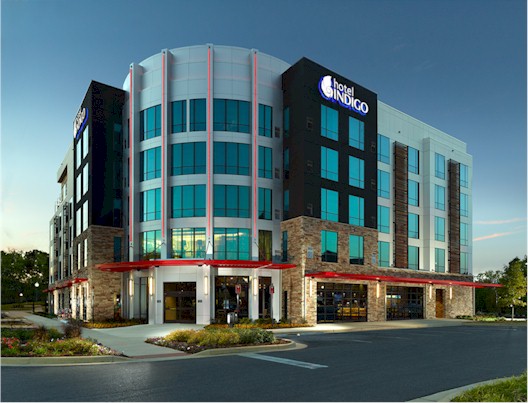 Corporate and Association groups and meetings were stifled as well in the lingering shadow of the recession. Adherence to corporate managed meeting policies came under strict enforcement in addition to an increase in compliance reporting. The popular sentiment of corporations over the majority of the last decade, to include the major players within our own industry, was that corporate sponsored meetings and conferences that weren't 'mission critical' should be curtailed until the dust settled and brighter days were ahead. This position on the relative importance of meetings caused budget controllers and decision makers to err on the side of caution in respect to approving meeting requests and limiting attendee levels. This coupled with the exponential use of virtual meeting services such as Webex and GoToMeeting helped set the stage for lackluster corporate meeting growth in terms of both frequency of meetings and level of attendance up until the eventual U.S. economic turnaround over the last few years.
Despite the inherent difficulties and obstacles the meeting landscape presented during the better part of the last decade. The environment helped foster a movement in meeting innovation by virtue of cut-throat competition for the meetings and groups that were still viable. Simply submitting 'cookie cutter' dates, rates, and space quotes would not suffice if you wanted to garner the utmost attention from your prospective client. For a time, it seemed like an absolute 'buyer's market' and hotels had to find a way to expand their appeal and offerings beyond conventional wisdom. Pun completely intended.
Relaxing or flexing on long standing 'industry standard' contract terms and conditions required to win a meeting became acceptable if not routine. Compromising on rooms-to-space ratio or number of complimentary rooms requested to make a meeting 'work' were regularly entertained. Dates, rates, and space were understood parameters of acceptance. If you submitted a proposal with any deviation, it would usually stand to be a substantial challenge to overcome. It was just too easy to move on to another hotel that didn't pose an objection.
Aside from revisiting the terms and conditions of contracts and agreements, hotels realized that they had to exceed the conventional service expectations of clients and meeting planners to compete for the smaller pool of meetings. The catering menu you had been touting for years with minimal changes year after year became a liability. The banquet presentation with the 'linen clouds' surrounding the tired steel chaffers and dated serving dishes that you've been able to 'get away with for so long' elicited muffled if not outright laughter now. Inventive and trending culinary talent, multiple menu choices, numerous diet options, food presentation that pops, and excellent meal execution are now more prominent factors than ever in influencing meeting planner decisions. Innovations in food and beverage offerings and display are current trends that are only gaining steam and hotels that keep up with the trends are standing out. Technological capability, internet bandwidth, internet security, and meeting space flexibility in general have become key and hotels adapted to win the business.
The stagnation of years back in meeting and events growth and the subsequent 'buyer's market' raised the bar for the industry and now many hotels and hotel chains strive to produce a culture of creating 'an experience' as opposed to executing just another meeting. The sands have shifted recently, and now meeting planners are finding a challenge in sourcing the ideal hotel for their clients who are seeking an 'experience' in their meeting along with a host of new needs and wants that come along with this expectation. To complicate the current environment, hotel rates are projected to increase while meeting budgets are projected to remain relatively flat. Hotels are asking planners if there is any flexibility in their requirements more often now. While executing an 'experience' sounds infinitely better as opposed to putting on another standard 'brown box' meeting, it is decidedly more complicated to pull off to perfection and demands clear communication between the hotel and the planner especially if you are taking on the responsibility and implicit trust required to execute a meeting that deviates from the planner and clients' original concept.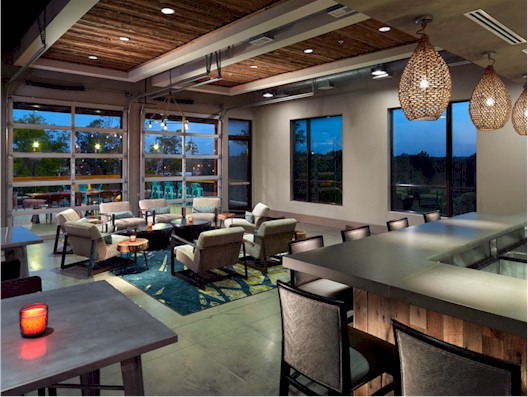 Hoteliers should work toward establishing themselves as a 'trusted advisor' with your meeting planner to have 100% confidence in executing upon the expectations of the planner. Attempting to execute a meeting that falls outside the original parameters of a proposed meeting comes with some degree of risk if the planner and hotelier haven't established some level of trust in each other's ability and skill set.
Planners are well versed in dealing with alternative dates due to a city wide or accepting a different rate due to high demand, or splitting a room block between other hotels. In the current environment, hotels have a lot more leverage than they've had in recent history to dictate rate and terms of agreements. However, planners are being asked to 'tweak' their client's agenda or look at a particular function under a different light to make a meeting 'work' at a particular hotel or venue more often lately. For a recent meeting, we partnered with a local favorite restaurant to facilitate a dinner that was part of the original proposal but exceeded our hotel's seating capacity. To build upon our reputation of providing 'an experience', we offered the client a reception at the hotel prior to the off-site dinner with a local singer-songwriter musical act which was a huge hit. On another occasion, our hotel met all the specifications for a new conference with the exception of a trade show function that pushed the hotel past the conventional setup's capacity.
This client had a tried and true playbook for their annual convention and had not deviated from a trade show function's setup in years. Our team was able to convince the planner to arrange a site tour and tasting to explore the idea of an alternative vendor setup for the trade show. We ended up 'wowing' the group with the tasting and presentation and were able to sell the idea of moving some of their vendors into a pre-function space virtually doubling the trade show's capacity. We had the meeting spaces staged to illustrate the new vendor table layout which included a cash bar in the middle of the proposed pre-function space. We included this feature as part of our proposal to promote traffic for the vendors that were not in the main ballroom. Unorthodox? Yes. But that cash bar has been adopted into their playbook as a permanent fixture in their setup and we provided another unique and memorable experience that resonates. Of course, there are opportunities where your facility can only provide so much despite the best creative ideas. A good practice is establishing a strong relationship with a couple of venues that ideally have more event capacity than the hotel.
These relationships can provide opportunities to offer your planner an alternative solution to a capacity issue and the hotel the ability to book room blocks associated with meetings that would otherwise fall outside the hotel's capability. When we were fortunate enough to sell this arrangement to a planner, we would work closely with the venue's event team to ensure seamless communication and organize and facilitate all transportation and logistical needs. Again, this type of compromise has the highest potential of success if you have established some degree of trust with the planner and have effectively sold the concept of providing an overall 'unique experience' based on the hotelier's acute understanding of exactly what the client is seeking from their meeting.
Your property may be the market's latest 'gem' and enjoy an inherent advantage in providing a unique environment but the 'experience' is generated from gaining a clear understanding of your meeting planner's objectives and the perfect understanding of your property's resources and capability to preserve, if not exceed, the underlying goals of any meeting to make it a true experience. If you are asking a planner to deviate from their original program requirements, you have to ensure that the hotel reciprocates by delivering on all expectations. This culture can be duplicated at any property with some ingenuity, the ability to establish trust, and the willingness to explore the unorthodox to make a meeting 'work' for you and your planner. A desire to exceed our client's expectations and provide the best customer experience possible is at the heart of what we do every day. It's what drives us to find a solution, even if that means getting a little creative from time to time, to pull off the perfect experience.
Greg Hopton-Jones grew up in Birmingham, AL and entered the United States Air force after high school. Mr. Hopton-Jones had multiple opportunities to visit many locations in Europe and the Middle East, which sparked his interest in travel. He returned to Alabama to attend University. Mr. Hopton-Jones started his career in sales in the mortgage industry promoting wholesale mortgage products to credit unions and regional banks in the southeast before accepting an opportunity with Marriott International. As an Account Executive with Marriott, he was responsible for developing group business from multiple federal and state government agencies across the state of Alabama. Mr. Hopton-Jones can be contacted at 205-535-3980 or greg.hoptonjones@interstatehotels.com Please visit http://www.indigotuscaloosa.com for more information. Extended Bio...
HotelExecutive.com retains the copyright to the articles published in the Hotel Business Review. Articles cannot be republished without prior written consent by HotelExecutive.com.