How Employee's Inner Joy Can Increase Guest Satisfaction
By Dawn Miller Sander, Partner, Conflict Transformation Associates, LLC
Do you smile when you think about or see Lucille Ball, Carol Burnett or Chris Rock? Chances are - you do. And "What do these folks have to do with my hotel property?" You are most likely asking yourself.
Study after study confirms that happy teams produce amazing results in the following areas: increased productivity, improved revenues, and higher employee engagement. Imagine how satisfied your guests will be when you and your team add joy to your property! Let's take a look at the start of property manager Tom's busy day a few months back…….
It is 730 AM, you were supposed to be at the hotel at 7 AM sharp for a leadership meeting and traffic was blocked; "of course", you say, "on the very day I am due in early..."
As you enter the hotel, Maryann at the front desk smiles and says: "Good morning Tom. I heard there was a traffic accident on Interstate 81, I am glad you were not involved, good to see you." As you rush to the conference room, you say to yourself "I wish we had 200 Mary Anns working here, she is always smiling and chipper, I am glad she is the first person our guests see."
Have you ever seen that person who can find happiness in any situation; the one who, while in the midst of a storm, is able to see the rainbow? That person has discovered the secret to fully access their inner joy and appreciate the benefits of happiness. MaryAnn is one of these people.
Harvard Business Review (HBR) states that happiness is the competitive advantage to increase productivity, innovation and creativity. In fact, a decade of research proved that happiness raises nearly every business outcome for an organization: raising sales by 37%, productivity by 31% and accuracy on tasks by 19%.
What could this mean for your property? The question isn't: will happiness positively impact my team's performance and enhance the guest experience? It has been proven many times that it will.
It begins though with you, the leader. This article focuses on three topics: 1)Finding Your Inner Joy, 2)Creating a Property That Demonstrates Joy and 3)Encouraging Joy in Your Workforce
Finding Your Inner Joy
You most likely are asking yourself, Is there anything I can do to raise my happiness level? Can I access my joy within at anytime, anywhere?" The answer is, "Yes, you can! With our 30-Day Happiness Challenge, you can find your "Happy Happy, Joy Joy" anytime while laying the foundation for a life with sustainable joy."
Here is how it works - for the next 30 days, commit to the following 4 daily actions:
Write one quick email first thing in the morning thanking or praising a member of your team, you may want to start with Mary Ann!. Be creative. You can email a thank you, write a quick recommendation to their boss or endorse them on Linked In.

Exercise for 10 minutes a day,.Don't over complicate this. Take a quick 10 minute walk around the property after lunch. Take the stairs rather than the elevator. Do 10 squats in the shower.

Meditate for 2 minutes, focusing your breath going in and out. Breathing in and out, slowly, will assist you as you clear your mind for meditation; two minutes will go quickly and you will feel refreshed.

Take 2 minutes at the end of the day describing one positive experience you had over the past 24 hours. Share this with a loved one, write it in a journal or just say it out loud to yourself before bed.
You decide to give this a try, "it just may work", you say. Here you are on Day 10 and you are heading to the leadership team meeting and are on the same elevator with your assistant manager Dave. He says "Hey boss, what is up with you? You are way too happy these days, everyone is wondering what you are doing to be so happy." You are shocked. Do you say anything? You are not sure you want to share this happiness challenge stuff too soon. You reply "Thanks Dave, I want to set the best tone for the property, glad folks are picking up on it!" Yes, we believe that by day 10 you will notice a huge difference in how you feel and how others are responding to you. Keep going until you complete the thirty days. At the thirty day mark you have a decision to make: will you share this exercise with your team? We believe you will.
Creating a Property That Demonstrates Joy
A study by The Open University in the UK found that people's moods became more joyful by 11% when they viewed personal photos of their family or a vacation. Have you ever considered an employee picture collage? Where that might be displayed at the property?-the lobby, the break area or at the front desk-open a discussion with your team.
Eastman Kodak has humor rooms for its employees. These rooms have funny videos, games, computers with fun activities, humorous magazines/books, and a toy store. Ben and Jerry's Ice Cream Company has a Joy Committee. Its purpose is to improve morale by providing fun activities. Southwest Airlines is known for its use of humor on its flights.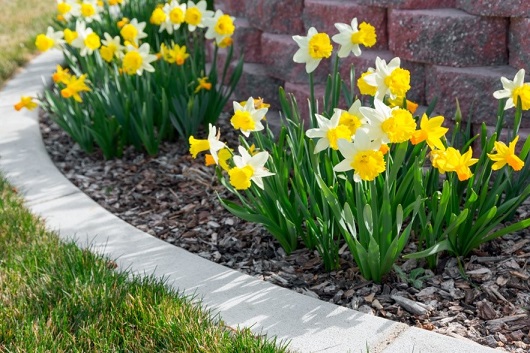 How can you 'joyify' your property? We suggest starting on the outside of the property:
Flowers and trees, well-groomed and seasonal
Clean and tidy parking areas
A welcoming entry-be creative!!
The inside of the property most likely reflects the corporate brand. How may you add a joyful touch inside? Studies recommend joyful areas are clutter-free and beautiful. Flowers, plants, and seasonal decorations add excitement, happiness, and joy. Who does not smile when seeing a lit Christmas tree, even if they are not Christian, or the red, white, and blue in July?
Let's think about MaryAnn - her energy and spark add joy to your property, right? You may ask her what kinds of joyful things may be added to the front desk, she may surprise you with some more amazing ideas.
Encouraging Joy in Your Workforce

In researching joy in the workplace Menlo Innovations and Richard Sheridan are mentioned time and time again. "Why" you may ask? As Sheridan notes in his book:
"A pursuit of joy within a business context is not about the pursuit of fame or profit. Humans aspire to a higher purpose. Teams desire to work on goals bigger than themselves. They want to have a lasting and valued effect on the world. They want to make their mark, not for the glory, but for the purpose of bringing delight or ending suffering. Like the Wright brothers, we at Menlo want to fly. We've found that profit, fame, and glory often follow us in this path, too. The reasoning is simple. When we feel a sense of internal joy, we are more productive, more engaged, and produce better outcomes. Internal well-being translates to an external environment of positive thinking, fearless experimentation, and high quality work."(Sheridan, Richard. (2013). Joy, Inc. New York: Penguin Group, LLC, USA). So you are most likely thinking "How do I encourage joy in my team?" We suggest that you begin by explaining the results of your Happiness Challenge experience.
Share with your team what positive changes you are creating during this Happiness Challenge.
Are you happier?
What has been easy?
What has been hard?
Encourage the team to take the Happiness Challenge.
Offer some incentive - leave work an hour early on day 10, for example
Have a party on day 30 for all those who completed the challenge
Watch how your clients respond to your Happy and Joyful Team.
How many MaryAnns do you have?

How many repeat clients do you have?

Measure guest satisfaction and compare to the last survey completed
Create a Joy Committee
Dr. Joy (Dr. Joy (a.k.a. Ben Campbell) suggests adding fun to the workplace. His partner Professor J (Professor J (a.k.a. Kin Robles) suggests: "smiles and laughter are tools of engagement… and an engaged team is a productive team".

Ask Maryann to lead the effort and plan one fun activity every two weeks. Simple things, such as:
1) Wear unmatched shoes on Wacky Wednesday, 2) Ugly tie day for the guys, 3) Ugly sweater day for the gals, 4) Bring the prettiest flower to work and add it to a large crystal vase in the lobby, and 5) Collect food for the local food bank, take turns delivering the goods
The research is undeniable - a happy workforce is more productive, more satisfied and your clients will reap the rewards. We encourage you to start today.
A conflict transformer, mediator and ombudsman Dawn Miller Sander assists teams and leaders to develop new and effective communications skills, especially how to move through conflict. This positively affects bottom line results, team members' morale and personal lives. Ms. Sander graduated from Eastern Mennonite University's Center for Justice and Peacebuilding with a MA in conflict transformation. With twenty plus years as a top sales performer and leader at AT&T, she decided to bring conflict transformation tools to the business world. She opened Conflict Transformation Associates, LLC in 2012. She and her partner bring Conflict Transformation tools and a powerful learning approach to their clients. Ms. Miller Sander can be contacted at dawn@transformationllc.com Please visit www.transformationllc.com for more information. Extended Bio...
HotelExecutive.com retains the copyright to the articles published in the Hotel Business Review. Articles cannot be republished without prior written consent by HotelExecutive.com.