How Does the Proliferation of Brands Impact Guests and Revenue Management?
By Tom Engel, Principal, T.R. ENGEL Group
Co-authored by Elizabeth Karakachian, Marketing Co-ordinator at LHL Communications
The hospitality industry is abundant with more than 270 hotel brands globally. Nevertheless, this whopping number is not stopping Marriott, Hyatt, IHG, and Hilton from expanding their portfolios with even more new brands. Theoretically, broadening the supply of brands is favorable for generating revenues from various distribution networks, loyalty programs and supply channels. But just how useful, helpful or even good is all this for the customer? Has the hotel industry gone mad by over-saturating the market with brands that are not all that different from each other?
Emergence of Brand Segmentation
Some of today's biggest hotel brands started off as family run businesses with a single location. It took a bit of time, hard work and some luck for these companies to expand into the global enterprises they are today.
Hilton, for example, started with a 40-room hotel in Cisco, Texas and quickly grew through acquisitions. Marriott, started with a Motor Hotel in Virginia in 1957, and then 40 years later purchased its initial interest in The Ritz-Carlton Hotel Company LLC (in 1995). Obtaining established hotel brands allowed companies to instantaneously widen their portfolio without having to embark on new construction or the creation of a new brand. INSTANT GROWTH.
Ultimately, lodging companies focused on growth within every supply and target market. As a matter of fact, the moment a new target market was introduced, companies, without any apprehension, created new concepts to distinguish itself. In 1998, Starwood Hotels & Resorts launched its edgy, high-end boutique hotel W New York. According to JetSetter, many critics believed this was a terrible business decision, stating that customers wanted familiarity and predictability over uniqueness, and a property which had no name recognition would be detrimental. In fact, W Hotels became one of the most successful brands in the industry and now operates 46 hotels in 24 countries. This opened the doors for many hotel chains to introduce their own boutique collections in the following years. Today, creating new lifestyle brands are still a focal point for our industry.
Marriott's Acquisition of Starwood
Inevitably, 1995 was not the last time Marriott International revamped its portfolio through acquisition. In 2015, Marriott acquired Starwood Hotels and Resorts Worldwide for $13 billion. By the time the acquisition was completed in September 2016 it created the world's largest hotel company with more than 5,700 properties and 1.1 million rooms in more than 110 countries. Purchasing Starwood meant that Marriott International's portfolio now contained a total of 30 brands.
Arne Sorenson, Marriott's CEO, stands by his company's decision to purchase Starwood. Questions have risen as to whether he would be able to uniquely brand these new hotels. However, rather than market by brand, Sorenson markets through loyalty programs and having guests book through Marriott.com. Sorenson said "the strength of the loyalty program is driven in significant part by the size of the portfolio and the range in choice. By having 30 brands with options around the world, we think that program is stronger."
In concept, he is correct. But how challenging is it to market specific brand values to guests? Do the guests truly understand the brand specific identities?
For example: Autograph Collection Hotels, one of Marriott's "Distinctive Premium" brands, operates and maintains The Envoy Hotel in Boston. Here guest service agents recount that when asking guests during the check-in process if they are Marriott members, the majority of the time the agent is informed that the guest was not aware that the property was a part of the Marriott family, despite the fact that he/she is indeed a Marriott Rewards Member. Granted, this question pertains to the topic of soft brands, however, the communication of brand identity is relevant.
Additionally, when a guest books to stay at an Element/Aloft Dual branded property, does that guest truly understand the difference of these two brands in the same family?
Impact on Revenue Management?
The short-term revenue goals for Marriott and other companies alike are indeed understandable. Having more brands means that the company is able to generate more hotels in the same location/market (which in turn grows revenue). "The big hotel chains are in the business of pretending they aren't big chains. They want you to think they are boutiques," says Pauline Frommer, editorial director for Frommer's, the travel guide company founded by her father, Arthur Frommer. "This dizzying array of brand names is a good way for them to hide. The vast majority of the public is not going to keep track."
Over the years, hotel brands have started to own less real estate and operate fewer hotels. Instead, companies have chosen to collect management or franchise fees from owners who decide on their flag name for the building. Competition can get intense, especially in emerging, growing and influential markets. A city can only support so many W Hotels or Autograph Collection properties; therefore, these hotel companies have decided, in order to decrease brand saturation, yet still add more properties in a city, to create new brands.
"Many hoteliers and branded hotel management companies only look at the supply side of this transaction," says industry colleague Andrew Cohan, MAI of Horwath HTL in Miami. "If we can get 20% market share in each of the market's X segments by offering X number of brands, with one directed at each segment, that should be better than getting 10% of the total market with one brand. This logic is difficult to dispute."
This begs the question: Are companies catering to different target markets or towards hotel developers in order to collect more fees and increase revenue?
Some may even argue that the reason to build more brands arises from the costs associated with having to remodel an already existing brand. In the last few years, The Ritz-Carlton, Holiday Inn, and Best Western chains have all turned to refreshing their logos and visual assets amidst other rebranding activities. However, these companies put a great deal of faith into their existing customers and those that the brands already lost. Updating on such a large scale can be costly and risky. Companies can never be certain that they will regain their lost consumer. Have many companies resorted to creating new brands in order to save them from the hassle of refreshing their older existing ones?
Still, does branding for the sake of revenue degrade the equity that the core hotel company has tried to build? Research actually suggests that consumers simply stop buying and begin to look for the simplest solution or channel.
The Guest Point of View
Nevertheless, creating and holding on to so many brands under a portfolio can create a negative effect on -- what should ultimately really matter: the guest. Hoteliers should note that their brands have lost much of their special qualities with the proliferation of all these brands.
Ultimately, each brand should be able to answer the question: "Who am I when I use this product or service?" As John Fareed, president of International Society of Hospitality Consultants (ISHC), points out, "Think Apple, Starbucks, Ikea, Mercedes-Benz or any of today's great global brands, and think of the imagery, feelings and connection they create among the ranks of loyalists. Sadly, for the hospitality industry, with few exceptions, the definition of branding comes down to a couple of overly simplistic identifiers: class of service and price. Even if you look at ultra-luxury hotel brands such as Four Seasons, St. Regis, Ritz-Carlton or Waldorf Astoria, you will discover little to no brand differentiation."
This expansion has also affected the top of mind awareness (TOMA) phenomenon. TOMA refers to the brand or specific product which comes up first in customers' minds when thinking of a particular industry or category. With the availability of over 270 brands out there and dozens of big hotel companies, travelers have either lost a sense of what brands are really for them or are just no longer interested.
Not surprisingly, the unawareness and indifference towards being loyal to a specific hotel brand is the reason online travel agencies (OTAs) are dominating reservations and AirBnB has become so popular. As numerous branding specialists point out, consumers have decided that if it's simply a matter of service level and rate, the online distribution channels actually offer a much better presentation of differentiating the hotel brands.
The most recent brand introduced to market comes from InterContinental Hotels Group (IHG). During IHG's June 2017 Americas Owners Conference in Las Vegas the hotel company revealed that it is in the process of launching a new midscale brand. As reported in Skift, Heather Balsey, IHG's senior vice president of brands and marketing for the Americas, said this new brand has the potential to capitalize on a segment of the industry that is "worth $20 billion in annual industry revenues" and that it was designed to "cater to guests who are not being served today."
Regarding the new IHG brand, Dr. Makarand Mody, assistant professor of hospitality marketing at the Boston University School of Hospitality Administration (BU SHA), said that there "is definitely potential for such mainstream brands, driven by one of the trends highlighted in the Skift Mega Trends Report: global over tourism." Mody believes the new brand might have potential interest from Millennials if it can add something exciting to the mix. But one of his concerns is that "on reading the description of the concept, nothing really stands out as something that would make a Millennial exclaim 'This is something I really want' or 'This is something cool or exciting.' The value-hunting Millennial derives value not just from price but also from the experiential element."
The Case for Continued Branding
Andrew Cohan continues and points out that "when the consumer has so many choices, expectations of the product naturally increase."
"For example," says Andrew Cohan, "Twenty years ago, Skippy, Jif and Peter Pan dominated the peanut butter market offering peanut butter in two varieties - smooth or chunky. Today, it is not even a peanut butter market as there could be cashew and almond butters or soy substitutes in the market, with low-fat, no-fat, reduced calorie, organic, salted, unsalted, various types of oils used, etc.
"So when a consumer purchases a brand of 'legume- or legume-flavored spread,'to accurately reflect the widened scope of the product category, he/she is not just measuring a preference for the taste of Skippy or Jif, but also whether the product meets nutritional values, sensitivity to allergies, use of sustainable packaging, use or avoidance of preservatives, and whether there is sufficient value for the price paid.
"Skippy is now confronting the complexities of sophisticated consumers, nimble competitors, diminished benefits of scale (small local providers can compensate for production cost differentials with higher 'artisanal' pricing policies distributed via gourmet and health-wise grocery stores, offering the benefit of a 'farm to table' supply chain.
"Imagine the added complexity of taking this example from a simple product made from three ingredients that is available in only select countries of the world and applying it to the global lodging market," says Cohan. "One might ask why there are so few hotel brands in the world instead of why so many."
What Does the Future Hold?
The increasing number of global travelers, allows our industry to offer a multitude of lodging options. It will be interesting to note how many of the new brands will be successful in the long run. BU SHA's Dr. Mody says that "launching a brand is the first step; however, its continued success requires constant innovation and resource support. As companies across the board come up with new brands to target the various segments, we may find ourselves in an over-saturated market."
All in all, hoteliers can take heed when introducing new hotel brands. Should we instead put focus on reinforcing the existing brands, to clarify mission, values and point of difference to our traveling guests?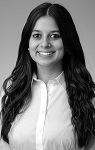 This article was co-authored by Elizabeth (Eli) Karakachian. Ms. Karakachian is a senior at Boston University pursuing a Bachelor of Science degree in Hospitality Administration with a concentration in marketing. She is currently working as a marketing communications coordinator at LHL Communications, a hospitality focused branding and public relations advisory. Prior to joining the LHL Communications team, Eli fulfilled multiple internships and job opportunities at The Ritz-Carlton, Boston and at The Envoy Hotel, Autograph Collection, also in Boston. Her roles at the properties included front office, guest relations and pbx support. During her study abroad semester in Ireland, she also worked at Limelight Communications, a Dublin-based public relations agency specializing in coordinating city-wide events and promotions for movie releases in that country. She currently serves as Career Development Chair for the National Society of Minorities in Hospitality (NSMH) at BU's School of Hospitality Administration and is an active member of the local chapter of the National Association of Catering & Events (NACE). Eli may be contacted at eli@lhlcommunications.com or at 954-304-1936.
Tom Engel is principal of T.R. ENGEL Group, a hospitality and real estate advisory specializing in transaction services and project and asset management for hotels, convention centers, and mixed-use commercial real estate. Mr. Engel brings years of experience in hotel brand management and commercial real estate as well as leadership in prior work to his role as President of T.R. Engel Group. He focused his career in brand management at Unilever and Revlon, Inc. He co-founded three lodging brands across varying hospitality segments — Embassy Suites, Crowne Plaza Hotels and Resorts, and Hawthorn Suites by Wyndham Hotels. Mr. Engel served eight years as Executive Vice President at Equitable Real Estate Investment. Mr. Engel can be contacted at 617-451-1701 or thomasengel@trengelgroup.com Please visit https://www.trengelgroup.com for more information. Extended Bio...
HotelExecutive.com retains the copyright to the articles published in the Hotel Business Review. Articles cannot be republished without prior written consent by HotelExecutive.com.