The Rise of European Tourism
The Normalization of Terrorism
Co-authored by Eli Karakachian, Marketing Co-ordinator, LHL Communications
Have we become immune to the terrorism around us? Travel. It is a privilege for all of us. Some may say it is a right for all of us as human beings. Travel is the way to connect and learn from each other -- the manner to promote tolerance and understanding. The activity from which we all grow and evolve as citizens of the world. And yet, the last 16 years of world terror have shaped and quite literally directed how many of us travel.
A 21st Century of Terror in Travel
September 11, 2001 - the date which most significantly affected the travel and hospitality sectors in the 21st century and which changed the game for how travel is conducted, managed and impacted globally. "911" ignited a magnitude of shock and panic permeated not only in the United States but also around the world. With an initial sharp decrease in travelers, specifically to New York City and Washington DC, the World Tourism Organization (WTO) noted that the last four months of 2001 experienced an 11% drop of travelers worldwide (Hospitality-On 11/2015). This plunge was particularly strong in the Americas (-24%) and the Middle East (-30%). New industry cycles for U.S. hotel occupancies and average rates were launched in 2001, taking years for revenues to stabilize back to pre-911 levels.
Just a short year after 911, the tourist district of Kuta on the Indonesian island of Bali was struck by three terrorist bombs, two hitting popular nightclubs and one detonating outside the United States consulate. Evidence indicated that the attack was retaliation from Osama bin Laden for the United States' 'War on Terror' and Australia's part in the liberation of East Timor. Once again, these bombings affected the travel, tourism and hospitality sectors with a 31% decline in travelers to Indonesia and a near 50% drop for tourism in Bali during the month of the attack, as later reported in The Guardian (December 2005).
Terror struck Madrid in 2004. Three days before Spain's general elections, an Al-Qaeda inspired terrorist group bombed four trains in Madrid, ultimately killing 192 and injuring more than 2,000 people. These bombings were considered the deadliest terror attack in the country's history, and in Europe since the Lockerbie bombing of 1988 (Washington Post 12/2016). This time, however, unlike the incidents in the United States and Indonesia, the tourism industry barely felt negative repercussions or drops in tourist travel to Spain or in Europe.
Jose Luis Zoreda, the CEO of Exceltur (Alliance for Excellency in Tourism), a non-profit group in Spain which aims to raise awareness and promote better knowledge of the importance of tourism, mentioned during the World Travel & Tourism Council (WTTC) Summit just a few months after the train bombings that "a positive tendency of return to normality within a few weeks has occurred thanks to the extraordinary response shown by national demand, together with the enormous support and confidence in safety measures." As we know, Madrid would not be the last European country to experience a catastrophic terrorist attack in the decade that followed. But just as Zoreda shared, countries throughout Europe would start retreating back to their normal lives significantly faster than the recovery witnessed after the U.S. and Indonesia events. So are we simply acclimating to terrorism?
Normalcy Resumes: Paris, Brussels, Berlin, London and Manchester.
Each of these major European metropolitan gateway cities suffered notorious terror attacks during the years between 2014 and 2017. Europe has seen an increase of Islamic terrorist activity due to the cataclysm of the Syrian Civil War, the rise of ISIL (the Islamic State of Iraq and the Levant), and the migrant crisis created by the mass numbers of refugees desperately trying to enter Europe.
Is it possible that the 24-7 coverage of "breaking news" and recurring mobile phone notifications have in turn numbed our reactions to each horrifying act of terror? Have people become less "shocked" and "reactionary" since the time 911 completely distracted the world as we knew it?
Global leaders are preaching loudly after each horrific event that we need to continue to live our lives and not allow such acts to change us. British Prime Minister Theresa May stated in May 2017, after the recent Manchester concert arena attack that "everybody needs to go about their lives as they normally would. Our society should continue to function in accordance with our values." In fact, the United States news outlets and government officials quickly received backlash after they claimed that the city of London and Manchester were in disarray the days following. UK citizens promptly came out to assert that there is mourning but the country isn't "reeling" and has instead gone back to business as usual, quickly (Telegraph 2017). Ultimately, it can be seen that the world has had to accept these realities as our new normal.
In November 2015, a series of coordinated attacks rocked six locations in Paris, killing 130 victims. The first shooting attack occurred in a restaurant and a bar while the second shooting and a bomb detonated at Bataclan theatre during a rock concert shorty after. Other bombings took place outside the Stade de France stadium during a football match between France and Germany. Tourism did experience sharp declines during the early part of 2016. France seems to be a top European Islamic terrorist target, with ten attacks between December 2014 and June 2017. After almost two years, tourist numbers in Paris seem to finally be increasing. According to the Paris Convention and Visitors Bureau, the City experienced a 13% increase in the overnight use of accommodations in the first four months of 2017, this marks the highest number of stays in more than 10 years (Travel and Tour World, July 2017).

The city of Berlin was hit with a devastating attack on December 19, 2016. A truck was driven into the infamous Christmas market leaving 12 people dead and 56 others injured. This marks the third such incident in Germany that year, in addition to three other terrorist plots, that were intercepted. The balance of that year through the first quarter of 2017 experienced a typical decline in foreign travelers. The second quarter, however, saw an increase of 4.8% in overnight visits to Germany (ETC Q2 2017).

On March 22, 2017 an Islamic terrorist mowed down multiple pedestrians on the Westminster Bridge and later crashed his car into the Parliament railings, ran into the New Palace Yard, and stabbed a police officer. In fact, just three days after the attack, thousands of UK citizens came together along the Westminster Bridge and Big Ben to protest Brexit. It seemed as if neither foreign visitors nor those living in London were stopping or postponing their plans due to the terrorist attack that had just taken place. As of July 2017, year to date of international arrivals grew 11% in the UK (ETC Q2 2017). Along with the London and Manchester attacks of this year, the United Kingdom is experiencing a trend towards a weaker pound due to the incoming expectations of Brexit. Due to higher affordability from outside travelers, the UK is encountering an increased demand.
It appears that travelers have resorted to rational choice theory, an economic principle declaring that individuals make logical decisions which may provide them the greatest amount of satisfaction. Such individuals would rationalize decisions by making sure the benefits vastly outweigh their costs. Therefore, while analyzing probabilities of such events occurring, tourists have decided that the benefits of travel to Europe are much greater than the probability of a terrorist attack.
Reports from the ETC show that Europe welcomed 620 million international tourists in 2016 and growth is still expected throughout 2017 despite all safety concerns. 2016 marked the seventh consecutive year of growth for European tourism. In fact, there appears to be a steady increase of travelers to Eastern European cities. The 2016 Q4 report released by the ETC displayed that, along with Iceland's stunning 40% growth from 2015 in foreign visits, Cypress, Slovakia, Bulgaria and Serbia followed with 20%, 19%, 16% and 13% growth in foreign visits, respectively. Interestingly, many of these emerging tourist destinations hold a strong recollection of socialist history with a mix of contemporary life.
A New Normal
Vast changes in airport security came into effect after 911. Today, airport security involves identification requirements, shoe removal, baggage screenings, liquid bans and other measures as events, technology and homeland security continues to evolve.
In March 2017 the United States government signed an executive order to ban any electronics which exceeded the size of a mobile phone on carry-on luggage for direct flights departing from 10 major Middle Eastern airports. This was ordered after intelligence stated that the Al-Qaeda in the Arabian Peninsula was planning on using batteries in laptops to conceal explosives that would not be detectable by scanners.
History has shown that when one "enemy" is near eradication, another blossoms and rises to the surface. This means terror may be a "normal" part of the tourism landscape going forward. The rise of social media and accessibility to worldwide news generate more awareness, perhaps even more "normalization" to such catastrophic events. Nevertheless, those with the desire to travel will continue to do so - it is our right. We all innately have a sense of wanderlust, with an appetite to travel and see the world. As proud ambassadors of the travel and tourism, hospitality and hotel development and food and beverage and adventure industries, we advocate for the continued yearning and desire to travel in spite of the oft-times chaotic world in which we live.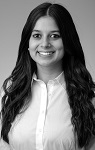 This article was co-authored by Elizabeth (Eli) Karakachian. Ms. Karakachian is a senior at Boston University pursuing a Bachelor of Science degree in Hospitality Administration. She is working as a marketing communications coordinator at LHL Communications, a hospitality focused branding and public relations advisory. Prior to joining the LHL team, Eli fulfilled multiple internships and job opportunities. During her study abroad semester in Ireland, she also worked at Limelight Communications, a Dublin-based public relations agency specializing in coordinating city-wide events and promotions for movie releases. She serves as Career Development Chair for the NSMH at BU's School of Hospitality Administration and is an active member of the local chapter of the National Association of Catering & Events (NACE). Ms.Karakachian may be contacted at eli@lhlcommunications.com or at 954-304-1936.
Leora Halpern Lanz is the principal of LHL Communications, a hospitality content marketing, branding and media relations advisory. In February 2017 she was named one of the Top 25 Extraordinary Minds in Hospitality Marketing by the Hospitality Sales & Marketing Association International (HSMAI). Ms. Lanz is also full-time faculty at Boston University's School of Hospitality. In February 2017 she was named one of the Top 25 Extraordinary Minds in Hospitality Marketing by the Hospitality Sales & Marketing Association International (HSMAI).Previously, she served for 15 years as the Global Director of Marketing for hospitality consultancy HVS and 10 years as Director of Public Relations for ITT Sheraton Hotels of New York. Ms. Halpern Lanz can be contacted at 516-680-8529 or leora@lhlcommunications.com Please visit www.lhlcommunications.com for more information. Extended Bio...
HotelExecutive.com retains the copyright to the articles published in the Hotel Business Review. Articles cannot be republished without prior written consent by HotelExecutive.com.