Key Strategic Lessons From the Fast Casual Boom
By Elizabeth Blau, Founder & CEO, Blau & Associates
Co-authored by Tim Martin, Director of Strategic Development, Blau & Associates
Over the past several years, many of us have watched with excitement and interest as the fast-casual restaurant segment has continued to boom. More and more, talented chefs with fine dining pedigrees are bringing their skills, creativity, and experience to concepts built around speed, approachability, and volume. Right now, the ability to offer a gourmet experience at all price points is as compelling to restaurateurs and diners alike.
Lower price points, faster service, and casual spaces allow diners to explore new foods and experience hot concepts with little consequence and more frequency. Furthermore, with a much lower barrier to entry, diners are more receptive to trying new flavors and more adventurous preparations, providing a new avenue for creative expression. Sliders, flatbreads, and tacos are great conduits for new flavor combinations, and people are willing to try foods they already recognize.
Restaurateurs continue to face challenges to the cost of their operations on all fronts, from rent to labor to materials, while still managing a public who expects and demands quality ingredients, innovation, creativity and originality. The trend towards fast casual reflects this reality but provides an opportunity for growth and expansion within it. Regardless of your segment, the increasing pressures on restaurant operators are a reality, and even if you are not currently developing your fast casual concept, the lessons learned from the boom are worth considering.
The following points summarize a few of the key themes that I have taken to heart from the current demand for fast casual restaurant concepts. While they may be lessons learned within the context of this current "trend", I personally feel that their application is valid across a much wider variety of segments and concepts. The reality is that market pressures continue to throw up larger and larger hurdles for restaurant operators, and that continues to drive innovation and adjustments to expectation that must be recognized. The more aware we are of these conditions and their implications, the stronger we will be as operators.
Approachability
Broadly speaking, the last decade of media coverage, restaurant development, and proliferation of "foodies" has resulted in an educated public of diners who want elevated cuisine without fine dining prices. Fast casual plays right into this, and counter service models in particular expand on the principal, with diners being able to pay for food before they receive it, eliminating any end of meal awkwardness with groups or post dining tableside analysis of the value proposition.
From a culinary standpoint, affordable foods can be upgraded by using a small amount of a luxurious ingredient. A drizzle of bourbon caramel sauce on vanilla ice cream, a few drops of truffle oil on fries, or a dollop of crème fraiche on carrot soup can add perceived value and luxury without damaging food costs, and feel like an enhanced experience in a fast casual environment, versus a compromise in a casual full service outlet. To transform standard dishes into memorable meals, presentation is key. Garnishing with finely shaved vegetables is a simple touch that is often unexpected in casual dining, and can elevate a dish without introducing complex ingredients or culinary techniques. Diners also want approachable dining spaces. In our hyper-social culture, communal tables and open floor plans lend themselves to fostering social connections, literal approachability.
Simplicity
Decision fatigue is plaguing Americans. While we want to tout customization and guest engagement, the reality is that in many aspects the modern diner is burdened by the constant need to deliberate between choices. Diners want an escape from the mental exhaustion of everyday life. Diners want simple menus at fast casual restaurants. Navigating the menu should not be a chore that detracts from the dining experience, especially when guests are pressed for time. In a fast casual setting, diners who spend a long time perusing the menu can create a bottleneck and disrupt the flow of service for the diners in line behind them. Limited item menus also enable kitchen staff to operate efficiently. A simple core menu offering base plus protein plus toppings (like grain bowls) allows the back-of-house to quickly fulfill orders.
Healthy
Health food is being celebrated. Food that was once scoffed at is now being praised for its unique flavors. Kombucha, chia seeds, kale, spaghetti squash, and seaweed are no longer a point of mockery, but a point of pursuit. In fact, diners are willing to pay premiums for healthy items. Starbucks charges $0.60 to substitute almond milk for cow's milk. Sushi spots are known for upcharging diners to swap brown rice for traditional sushi rice in rolls.
There has been a paradigm shift in how people view produce. Fruits and vegetables used to be ancillary to the main dish, but produce is now being flaunted as the star of the plate. Jean-Georges Vongerichten's new vegetarian restaurant in Manhattan, ABCV, is the paragon of plant-powered cuisine. Meat-mimicking is not the objective at ABCV. Dishes like fresh spinach spaghetti with kale and saffron crumbs satisfy diners appetites sans guilt. Vegan foodie mecca, By Chloe, is another supreme example of a health-centric fast casual concept. With its unique offerings, By Chloe's menu appeals to both occasional herbivores and committed vegans. The matcha kelp noodles with cashew cream and the kale caesar with shiitake bacon are innovative creations that transform the way people view health food.
There is something about the fast casual construct that allows these types of trends to proliferate in a new way. Previously, a meal out was an indulgence, a luxury, and the idea of committing it to "health food" or just vegetables was just a little off. However, with more and more meals taking place out, health must be a key consideration, and paying under $20 for a meal that is chef driven, fresh, and not overly indulgent now becomes a win, not a waste.
Efficiency
One of the key realities driving the fast casual boom is that utilizing space efficiently is essential to increasing profits. Rent is the highest fixed cost in a restaurant, so reducing and stabilizing this expense results in more money towards the contribution margin. Restaurants are now investing in smaller square footage spaces and exploring new opportunities to generate revenue.
Union Square Café recently opened Daily Provisions, a casual dine-in and take-out spot attached to the main restaurant. Daily Provisions serves breakfast and lunch, but the shop is also open at night so that Union Square Café guests can purchase breakfast to take home for the next morning. With little square footage allocated to seating, Daily Provisions capitalizes on opportunities to make efficient use of its real estate while increasing sales opportunities.
Poulet Galore, a rotisserie chicken window front adjacent to Cantine Bar + Market in Seattle has resourcefully designed its real estate. Poulet Galore was created to extend the food offerings at its sister bar. Cantine Bar + Market has limited kitchen space and primarily serves drinks, so it developed Poulet Galore to give guests the opportunity to have heartier food options. Guests are encouraged to bring their Poulet Galore food into the bar. This business model is particularly successful in urban markets where rents are high and space is limited. However, even in a hotel environment these lessons in space utilization and efficiency can be easily applied to create unique, revenue generating concepts with small footprints.
Scalability
Ultimately, to be truly successful in the fast casual space, it is essential to focus on product quality and to establish proof of concept before scaling the restaurant. However, once one unit has proven successful, concept growth can quickly follow, which for many is the appeal of the segment. Growing a defined concept with a set guest expectation limits some of the variables associated with expanding full service models. With less staff, more focused systems, and an inherently defined concept offering, fast-casual is built to grow. However, there is still room for variance and creativity, as well as market-specific adjustments.
When applying some of the lessons of the fast casual to a hotel, the idea of being able to replicate appealing, ancillary or casual outlets, as a supplement or complement to more unique full service options, becomes critical. Traditional three meal dining continues to lose relevance, and a thoughtful fast casual concept can easily cover the demands of breakfast and lunch, leaving room and resources to create truly signature dinner experiences that have appeal well beyond the hotel guest customer base.
The fast casual restaurant segment is rapidly expanding, so restaurateurs will need to make astute business decisions to be leaders in this segment. When developing the concept, approachability should be the first consideration. Restaurants that can provide impressive food in a relaxed environment for a fair price will succeed. To simplify the ordering process for diners, restaurateurs should also strategically limit the size and complexity of menus. Simple menus also allow kitchens to streamline their operations. Health food is another consumer demand to focus on, and plants are taking the forefront of the plate. As urban markets become more congested, rents are increasing and restaurants need to wisely allocate their square footage. Most importantly, the key to developing a successful fast casual brand is the art of scaling. A single unit concept should be a proven success before expanding the brand.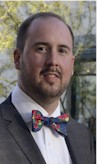 This article was co-authored by Tim Martin. Mr. Martin is the Director of Strategic Development for Las Vegas-based hospitality consulting firm Blau & Associates. Mr. Martin's passion for the culinary arts began as a child spending time in the kitchen with his mother, a former instructor at the famed La Varenne cooking school in Paris. While studying in Hanoi, Vietnam during his senior year at Hobart College he began turning this lifelong interest into a career with an internship with Chef Bobby Chinn. Mr. Martin transitioned his life-long passion for hospitality and restaurants into a full-time career - cooking in Telluride, Colorado after college graduation. While in Colorado, he traveled extensively, cooking and staging in Vermont, Napa, New York City, Thailand, and Vietnam. He provides analytical and research-based financial, conceptual, and industry and market trend support for the firm's diverse set of clients.
Elizabeth Blau's food service career spans nearly three decades. Widely credited with transforming Las Vegas into a world-class culinary destination, she continues to lead the industry with her innovative and fresh approach to hospitality. Ms. Blau's skilled touch defines her work in Las Vegas and around the world. Ms. Blau parlayed her extensive experience and expertise to found Blau & Associates in 2003. She assembled a team of experts and turned the firm into one of the foremost restaurant development companies in the field. Blau & Associate's client list reads like a Who's Who of hospitality. Ms. Blau can be contacted at 702-256-1665 or elizabeth@elizabethblau.com Please visit http://www.elizabethblau.com for more information. Extended Bio...
HotelExecutive.com retains the copyright to the articles published in the Hotel Business Review. Articles cannot be republished without prior written consent by HotelExecutive.com.