How to Drive Bookings, Improve Operations, and Personalize the Guest Experience
In Appreciation of Guest Feedback
By Chris Campbell, Chief Tracking Officer, Review Trackers
In a 2012 feature article for The Week magazine entitled "Confessions of a Hotel Insider," Jacob Tomsky, who describes himself as having "worked in hotels for more than a decade," wrote down some of the standard front desk lies. Like: "All rooms are basically the same size." And: "My pleasure."
For any executive or staffer who has seen or handled his own share of guest interactions, Tomsky's list is worth a chuckle. Some may even nod in agreement and admit to being guilty as charged. But between "Of course I remember you! Welcome back!" and "I'm sorry the bellman made you uncomfortable, I will certainly alert management," there was a line/lie that caught my attention, "I appreciate your feedback."
If this is (still) a laughing matter in your organization, you have a problem. No matter what form it takes - online reviews and ratings, social media comments, guest survey responses, customer data from your hotel's CRM, unprompted guest emails and phone calls, call center notes - guest feedback has quickly become one of the most important sources of information for driving bookings and improving operations in the hotel industry. And it should be taken seriously and appreciated by everyone in your organization, from the C-suite to the front line.
In a world where travel consumers are exposed to a seemingly unlimited number of lodging solutions, what others say about your hotel or how they rate their experience can spell the difference between you and the competition. For hotel executives, guest feedback has also become a critical topic of conversation in the boardroom, especially in a marketing climate that's increasingly data-driven.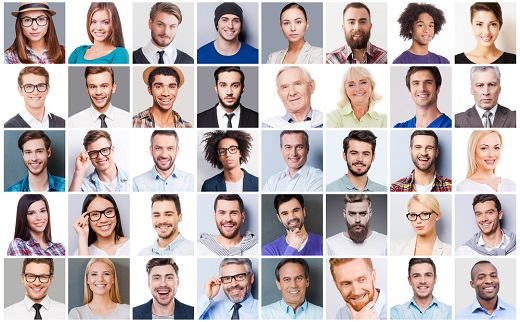 The Importance of Diving Deep Into Guest Feedback
It's worth asking: how deep do you really dive into guest feedback? Are you just picking out random comments from an ocean of survey responses or are you carefully analyzing all the important pieces of information your guests provided? Are you just looking at star ratings and the most helpful reviews or are you looking beyond the surface level and into the entire anatomy of feedback? Or is all your data just languishing on a server? (Let's hope not.)
Whether you're managing a global chain with hundreds or thousands of locations or running a smaller development group with a few boutique properties here and there, it's high time you adopt a more holistic and data-driven approach to managing guest feedback.
That's because travelers aren't simply rating their hotel experiences with 1 star or 5 stars. They're also expressing their opinions, thoughts, feelings, expectations in free-form text and generating consumer-driven conversations on websites like TripAdvisor, Google, Expedia, and Facebook. They are letting you know that the night shift front desk officer needs more training, that the breakfast buffet was good but pricey, that Donald from housekeeping did a terrible job or was rude to their kids. Guests are making their voices heard and expecting your company to respond.
All this can be challenging to handle, especially if your properties are generating a lot of feedback. When you have tens or even hundreds of thousands of comments and reviews to read and manage, how do you even begin to make sense of it all?
The proliferation of guest feedback across digital channels has prompted industry executives to make strategic investments in programs and tools designed to measure the guest experience, increase personalization, and drive predictive marketing. Throughout implementation, guest feedback plays a central role.
Harnessing Text Analytics and Sentiment Analysis to Understand the Guest Experience
In the last few years, many have relied on basic listening tools and traditional approaches in order to stay on top of guest feedback. This is quickly changing, and it's no longer enough to simply monitor ratings and reviews, conduct guest satisfaction surveys, or track comments written by guests on social media. An increasing number of companies are embracing text analytics and sentiment analysis in order to truly understand the guest experience, as well as extract various forms of attitudinal information - such as sentiment, opinion, mood, and emotion - from feedback data.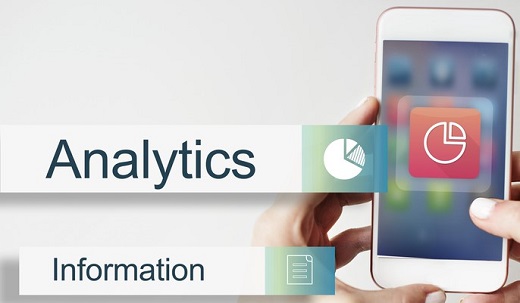 While most forms of guest feedback are typically difficult to analyze - due to sheer quantity, human error (grammatical mistakes and misspelled words), presence of multiple unrelated ideas, unclear sentiment - analytical techniques can facilitate the discovery of trends and patterns related to your guests' experience, as well as foster a better, more accurate understanding of topics and issues that guests mention organically, without prompting.
For example, a quick glance at your 1,000 TripAdvisor reviews from the last 5 years can show that guests have given your property an overall rating of 4.8 stars out of 5. But without diving deeper, it may remain undiscovered by your organization that more than 50 percent of guests, regardless of their rating, are talking about "complicated check-in process" or "noisy rooms" or "impatient staff."
"The ability to analyze text contained in online reviews (and guest feedback) presents an opportunity for greater clarity," researchers wrote in a study by the Cornell University School of Hotel Administration.
Entitled What Guests Really Think of Your Hotel: Text Analytics of Online Customer Reviews the study suggests that text analytics and sentiment analysis methods provide a clearer picture of the guest experience than does a collection of raw data or average numerical ratings.
"Information from the text can potentially yield insights not indicated in the ratings for how hotels can improve their operations and better meet customer expectations," the researchers wrote. "It's clear that the industry should go beyond numerical ratings and pay attention to the text. Guests' true feelings are found in those comments."
With sentiment analysis, executives can also extract additional information from free-form feedback, helping eliminate blind spots and biases that may not always be readily apparent when merely collecting data.
For example, a guest may choose "soft" as the adjective for describing the hotel bed, and in this case, a range of adverbs and modifiers can instantly change the entire sentiment of the guest's comment. For your general manager, a bed described as being "amazingly soft" will obviously not be a cause for concern, but a bed described as being "too soft" will.
Engagement and Personalization Are In - Loyalty influence Are Out
According to a study by Google entitled The 2014 Traveler's Road to Decision more and more travelers don't have a specific brand in mind when beginning their plans. What matters more is experience - and this, again, is where guest feedback is pivotal.
As the entire service industry enters the era of increased engagement and personalization, those who roll out programs for analyzing guest feedback are set to gain advantage. Specifically, insights from analytical initiatives can be useful in improving brand resonance and driving the engagement levels that people have with a company.
For example, guest feedback can be used to deliver a more personalized experience for travelers, even at the onset of planning. Using feedback sources such as social media, reviews and ratings, survey responses, booking data, check-ins, usability tests, and site analytics, hotels can achieve a more complete view of the customer, increase real-time engagement, and even develop comprehensive guest profiling features.
Four Seasons' $18 million spend to add guest profiling features to its website may have seemed outrageous in 2012, but it was a step in the direction we were all headed. There is no question now that highly engaged hotels delivering personalized content are in a better position to stand out in an overcrowded marketplace.
And with digital being today's primary source of travel inspiration - according to the Google study, 71 percent of leisure travelers and 86 percent of business travelers book online (most notably through social media, video content, review websites, and search) - loyalty influence won't matter as much as the ability to provide engaging, personalized experiences powered by insights from guest feedback.
As data-driven approaches become even more established in hospitality, it makes sense to foster a genuine appreciation of guest feedback across your entire organization. Keep in mind, though, that obtaining feedback and collecting data won't be enough. Look beyond star ratings and satisfaction scores and analyze feedback in order to strategically create a personalized, innovative, and compelling experience for your guests.
Chris Campbell is the founder and Chief Tracking Officer of Review Trackers, an B2B software service company dedicated to helping enterprises, organizations, and businesses with multiple locations monitor and manage online reviews. An online marketing strategist with extensive tech entrepreneurial experience, Mr. Campbell founded Review Trackers in early 2012 with the vision of making the company the premier provider of all consumer-generated review data. He won the 2009 DePaul University Outstanding Entrepreneur of the Year Award, and his work has appeared in Forbes, USA Today, Ad Age, Tech Crunch, The Next Web, and Crain's Chicago Business. Mr. Campbell can be contacted at 866-854-7670 or info@reviewtrackers.com Extended Bio...
HotelExecutive.com retains the copyright to the articles published in the Hotel Business Review. Articles cannot be republished without prior written consent by HotelExecutive.com.