Getting the Best From Your Millennial Staff with Minimum Resistance
The Well-Oiled Machine
By Brian Mitchell, Principal, Mitchell Performance Systems
Co-authored by Evan Mitchell, Senior Consultant, Mitchell Performance Systems
There's nothing that puts the veneer of total professionalism on a front of house operation like uniformity of service standards.
Every task performed the same way, every member of the floor team on the same page, a place for everything and everything in its place. It's the surest way to make your patrons feel that they can relax back in the hands of true professionals. This enhances every dimension of their experience. It encourages the kind of word of mouth (and word-of-internet) that you most want. It keeps those guests coming back, certain of a reassuring constancy in meeting their needs and preferences. It keeps them bringing others with them, to bask in the glow of deft attendance. And, most importantly, it keeps increasing their spend, in all the best ways, for them and for your establishment.
Uniform service standards exceed guest expectations because - whatever many establishments would like to believe - they're generally not achieved as well as they should be. Diners acknowledge and appreciate consistent quality service when they receive it, because their own experiences elsewhere become their benchmark for comparison (to the benefit, or otherwise, of your establishment).
And further advantage is the increase in team morale, along with improved dedication and retention. There's enormous professional satisfaction in being part of a team that hums along like a well-oiled machine, every team member fulfilling their role in sync with their peers. Satisfaction, too, in casting an eye around the floor to see every aspect of service attended to in the same way by all.
It's the responsibility of management - and begins with a Systems/Procedures Manual. Problems set in when management assumes that their responsibilities also end with providing these systems. Systems need to be an ongoing banquet of refreshment, realignment and reassurance, if they're just to work minimally well.
Then, there's what they should cover.
"A bad system will beat a good person every time"
W Edwards Deming was a 20th Century Renaissance-man - engineer, statistician, author, lecturer, professor, management consultant… His sentiments about bad systems beating good people are relevant to all his areas of expertise - and no less relevant to hospitality.
So, what are the aspects of service that should be nominated for a precise and uniform approach, and where does some wriggle-room need to be left - to cater to the vagaries of service and the individual strengths of team members to ad-lib and juggle contingencies?
The ultimate decision lies with management - but a comprehensive list of what should be incorporated into designated systems and procedures might look a little like this:
Initial beverage order when table is sat (how should this be handled, every time in the same way, to ensure that no sales are missed at this critical point in dining, when all the research proves that this is the moment when the majority of incremental beverage business is lost),
Service of water and mineral water,
Delivering drinks, glasses and bottles to tables,
Service of wines BTG,
Recommending wines, and promoting food-wine matches,
Matching glasses to different wines,
Presenting and serving wines,
Responses to diner queries over wine quality,
Decanting practice and policies,
Where bottles are left, and subsequent topping up standards,
Clearing empty bottles and glasses,
Service of the same and different subsequent wines, fresh glasses policies,
Service of dessert wines (what we have described in other articles as "the black hole of lost opportunity in beverage sales" - pure suggestion selling, and so easy to enforce a uniform approach and language that can reap additional tens of thousands of dollars of increased revenue over a year, and genuinely enhance customer satisfaction),
Service of post-prandial liqueurs and fine spirits (ditto)… And that's just beverage service systems and procedures. Food service, order taking and so on, will require a list of similar length. And so will incidental aspects of greeting and leave-taking, discarded napkins, customer requests or complaints… The list goes on.
From fine dining to casual snacking, systems should be relevant to establishment, staff competence and diner expectations. But what should be uniform on any particular floor, must stay uniform each service, especially across the turnover of staff. The list above is the what of the well-oiled service machine. Now for the why and the how - especially as regards psychological ramifications for the generation filling a majority of service gigs these days, Millennials.
Special Snowflakes or Efficient Cogs?
The best approach to systems won't work with Millennials if it's imposed by decree or as caprice. Any parents of Millennials out there will be well familiar with the effectiveness (read - very little to almost none) of instituting a rule because "I know best" or "I said that's how it's going to be".
The generation that knows only one thing about its own mind - that it knows best - bridles at anything suggesting arbitrary rules from elders. Uniformity still needs to be imposed, but is best done by giving rational reasons for why this or that standard is demanded.
"Research has overwhelmingly proved that not treating the pre-dinner drink order in the right way loses thousands of sales a year…"
"This approach has been designed to combine customer satisfaction with increased spend…"
"We've tried a number of other ways, and nothing else came close to working as well…"
Not wanting to seem to suggest that service standards and their ongoing quality be held hostage by the "special snowflake" aspect of the Millennial mindset - but in an industry with one of the highest staff turnover levels, and lowest medium to long term retention rates… well, a little hand-holding won't hurt management, and will help plenty once otherwise recalcitrant Millennials are not just on board with what you want them to do, but actually embrace your systems and standards, and help endorse them to their peers.
It's one of the most commented on characteristics of this generation that they demand much in the way of respect/stimulation/reward/positive-reinforcement/succession-promises from their employers, while feeling less in the way of reciprocal loyalty than any generation yet. This is due to an intrinsic value felt passionately across the generation by all of its members - Omnipotentiality. The conviction that I can be / do anything fuels the generation's sense of its own boundless promise, and is equally responsible for what older heads bewail as the roots of narcissistic entitlement. The hospitality industry, beset by costs of low retention and training of new staff (frequently at the most inopportune seasons in the year), can't afford not to be a little indulgent towards the generation so much of its fortunes depend on. This should, however, be a firm indulgence - with the end result that front of house staff see reason, see promise, see potential for advancement, see other personal benefits… and so want to follow the service standards and systems that have been put together with the best interests of the establishment and its patrons at heart.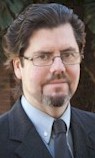 Evan Mitchell co-authored this article. Mr. Mitchell is Senior Consultant of Mitchell Performance Systems (MPS). On graduating from the University of Sydney with an Honors degree in English Literature and Psychology, he worked as a waiter and sommelier in major fine dining restaurants, until joining MPS as a designer and consultant. He spent a number of years working on sales productivity strategies for leading US consumer products companies. He has co-authored three books on wine and numerous articles on the dining experience, and given papers at major conferences. He leads the brand creation activities within the MPS associated company Love & Wine. He also heads up the research efforts of MPS in developing marketing strategies for the broader Millennial generation consumer market.
After completing a PhD in Psychology at the University of Sydney, Brian Mitchell spent several years in clinical practice. He moved into retail consulting with the Mandev International group. He became President of the North American, Asian, and Australian operations. He also pioneered performance management systems within a major football code. In the mid-1990's Dr Mitchell established Mitchell Performance Systems (MPS), consulting with the consumer packaged goods industry. The company worked on techniques to improve sales and negotiation. Mr. Mitchell has also worked on improving revenue and profits in restaurant Food & Beverage. Dr. Mitchell can be contacted at brian@loveandwine.com.au Extended Bio...
HotelExecutive.com retains the copyright to the articles published in the Hotel Business Review. Articles cannot be republished without prior written consent by HotelExecutive.com.