Smart Technologies: Affordable Capital Expenditures That Drive Revenue
Hotel technology is constantly trying to catch up and accommodate guests' interests compared to what they use at home. Each year, hotel properties are faced with evaluating and upgrading to the latest and greatest technologies to accommodate their guests, but at what cost?
In an increasingly complex world, businesses need to adapt with shifting trends and technologies. The hotel industry's landscape has responded with corporate solutions that allow for minimal capital expenditures. Previous models required capital budgeting techniques to adjust to a larger margin when it comes to acquiring critical technologies. In this sense, technology spending in the hotel industry becomes more vulnerable to increased levels of fluctuation in terms of cash flow and capital expenditure ratio.
Properties have been getting locked into expensive, long-term contracts which hold long term-promises beyond the cost of implementation, paying for the cost of the equipment onsite but not realizing the profits originally projected while the equipment or service slowly becomes extinct.
The rise of cloud computing has streamlined traditional concerns such as workforce management and server administration, services can be better managed in a shift from capital expenses to operating expenses. This shift reduces costs for maintaining and scaling newly acquired technologies.
New developments in advertisement targeting, coupled with the diverse amount of internet connected devices a guest carries into a hotel are allowing ownership to present a wide suite of unique services at a minimal infrastructure and delivery cost than ever before.
Advertising for Wi-Fi Landing Page / Guest Authentication
One major revenue source is to display unique advertisements when a guest is entering their on-property Wi-Fi credentials. Many hotels' authentication pages are barren from attention-grabbing information beyond asking for a user's last name and room number to authenticate, which will then lead to another page of advertising real estate. These are 2 important pages, from guest authentication to a success page which displays the local hotel information which could be used to drive incentives to the guest.
Most properties drive thousands of page-views per month per property from Wi-Fi authentication pages. These page views matter for serving guests tailored advertisements, and with hotels needing guests to re-verify their credentials every 24 hours, different advertisements can be served and re-targeted to the viewer each day as they re-authenticate their Wi-Fi credentials.
Properties have the ability to serve ads targeted through a guest's browsing history, or to sell specials from local establishments at a discount. Location-based advertisements coupled with e-commerce-based sales help drive revenue beyond the guest's stay.
Local Search Engine Optimization
Every hotel wants to be the first destination listed in a user's web search. Marketing directors are taking advantage of social media to offer meeting spaces, drink specials and other special offers to drive foot traffic, but there is a huge opportunity to capitalize on local search optimization efforts that the competition may not even be aware of.
Hotels have a significant advantage for improving web search rankings. The hospitality industry in particular is special, as competition in rankings is only with other hotels in the area, and many of them have not discovered the benefits of local search engine optimization.
Marketing directors are advised to submit relevant information to multiple search engines which offer business pages such as "Google My Business" or "Bing Places for Business". These submissions will appear in the "Map" section of a search engine's local business results and will greatly increase your overall presence online. Having your business information submitted to the search engines can give an incredible boost to your search rankings, as it is much easier to rank highly for a business page than for a website.
Paying attention to your focus keywords, creating backlinks, soliciting online reviews will get a location to show on the first page of local results in as little as 30 days. Focusing on local search optimization will allow your hotel to profit from more bookings, and soliciting positive reviews for your business pages will dramatically improve search rankings, and allow your hotel to rank much higher in searches from your local community.
Consignment-Based Video on Demand

Hotels have been turning away customers with high rates for Video on Demand purchase while guests seek alternative options with NetFlix or Hulu. These alternatives have cut away a large profit margin from hotels providing bandwidth for the service being used on property. Mobile devices have conquered the market, and guests' needs have changed because of this. The demand for media content displayed on flat screen TVs, or screen-cast from a guests' device have intensified because of new technologies and services.
Examples of these range from market-ready devices such as cloud-based video streaming (Netflix, HBO Now, Hulu), media streaming devices integrated to HDMI-ready screens (Google Chromecast, Amazon Fire TV, Apple TV), and smart home devices (Google Home, Amazon Echo, Apple Home).
The ways with which guests consume their media have also changed: ultra high-definition 4K content is increasingly becoming a standard on smartphones and laptops, aside from being an expected service from a hotel's in-room high-definition screens, this comes at a time where hotels are just getting over switching to flat-screen televisions.
While many hotels are constricted by lengthy VOD contracts, that does not restrict them from seeking alternatives for guest entertainment revenue focused on mobile devices beyond the television. Video on Demand has been transformed into a commodity that can be consumed from any type of mobile device, PC, and can be screen-casted to the Television, allowing for true portability.
Services beyond Netflix are now offering premium video on demand services which allow for hotels to capitalize on providing first-run content at realistic prices with better revenue splits than ever before. Some VOD services can also be used after the guest's stay which can drive further revenue opportunities beyond a one-night visit.
Bringing Back the Gift Shop - Using E-Commerce as a Revenue Channel
Hotel owners have tailored their in-room amenities for guest comfort which leaves visitors to ask where these amenities could be purchased for their own use at home. Now, many hotel properties are able to deliver targeted offers through their own e-commerce platform that yields brand building, digital engagement and physical sales.
Think of it this way, a user checks into your property and absolutely loves the bed sheets, pillows, or even the shampoo and body wash. The guest then asks the hotel staff what type of sheets are being used, what company offers the exfoliating soap and facial cleanser they just loved during their stay, and then buys a similar product offering somewhere else on the internet. The hotel is missing out on a given revenue channel by re-purposing what the gift shop was once known for.
Hotels need to take advantage of using new, low-cost e-commerce opportunities in establishing an online inventory to either ship from on-site or drop-ship from a central location. Creating exclusive engagement for premium brands targeting out-of-home consumers
Look outside the box with making the services you provide to the guest more accessible so guests can enjoy in their home. Properties can easily transform what was known as the gift shop into a brand-recommended digital storefront of recommendations which creates an additional revenue channel from driving affiliated sales.
Beacon Technologies Communicate Offers to Smart Devices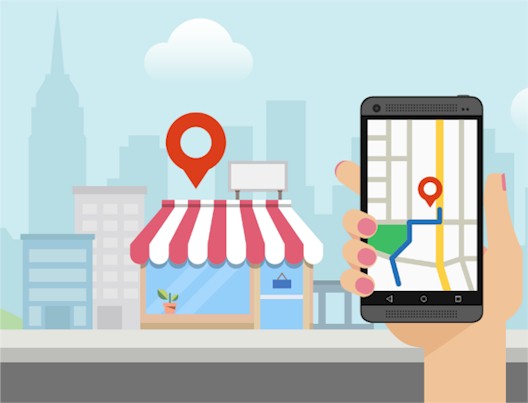 Beacons use a guests' mobile device to leverage user location in real-time in order to provide a more personalized experience through device notifications to deliver special offers, incentives and additional information using a mobile devices' push notifications. This technology can be applied as soon as a guest arrives- Beacons are usually mounted at entrances to locations which determine a user's whereabouts around the property, and can send exclusive offers as a guest passes by the relevant location.
While this could serve as a notification nightmare to some, beacons are more of a special offer scavenger hunt. From checking in, a guest could receive a special offer for a free movie to watch on their mobile device. A guest going to the spa could be offered a free day pass. Walking by the restaurant, a guest could be enticed by a complimentary dessert.
Hotel applications can be combined with beacons to help improve guest services such as accommodations, entertainment services, or for communication with hotel managers/staff.
Advertisement-Subsidized IPTV
New advancements in IPTV technology allows guests to watch whatever they want to watch, from traditional cable and satellite channels to Internet video whenever they want to watch it.
Many companies are now offering hoteliers the chance to save costs on IPTV systems by offering a variety of advertisement opportunities through the channel guide, and by offering new applications which are subsidized by programmatic advertisements. The average guest spends an average of 8 minutes per day, per room, per month browsing around a TV menu. These TV menus and sub-menu offerings create attractive advertisement space that can be filled by working locally or with ad networks to display unique offers to the guest.
Beyond Cable and Satellite- Many specialty channels allow for new content to be offered without additional licensing and hardware costs. Between offering new forms of movies on demand and applications the guest can enjoy at home, hotels will make a giant leap in being a beacon of technology they were one known for.
Adam Gillespie is the founder of BroadView IP, a leading integrator in mobile technologies and video applications. BroadView IP works to minimize the risk of technology investments in workforce automation, entertainment and e-commerce. Mr. Gillespie has a diverse background in hospitality technology consulting and hotel profit management with over 10 years' experience supporting the efforts of Hotel Technology Next Generation (HTNG) and the International Hotel Technology Forum (IHTF). He played a major support role in the largest hospitality technology focused conference, HITEC as a technology supplier and as a delegate sourcing new technologies for clients in the hospitality marketplace. Mr. Gillespie can be contacted at 844-840-4788 or adamg@broadviewip.com Please visit www.broadviewip.com for more information. Extended Bio...
HotelExecutive.com retains the copyright to the articles published in the Hotel Business Review. Articles cannot be republished without prior written consent by HotelExecutive.com.