Three Steps to Securing and Monetizing Free Wi-Fi Networks
By Doug Lodder, Senior Vice President of Business Development, Boingo Wireless, Inc.
Managing mobile connectivity at hotels has become a cumbersome affair. From soaring mobile data trends to the growing number of devices guests bring on trips, winning over the hyper-connected consumer presents more challenges than ever before.
By the numbers, mobile data traffic is forecasted to increase eightfold by 2020; 81 percent of the traffic will be done via a smartphone and 80 percent of data will be consumed on Wi-Fi. This analysis flags two key takeaways for the hospitality industry: the demand for seamless hotel connectivity will only continue to expand and Wi-Fi is a sure bet for powering digital experiences.
There is no question that we are in the midst of a digital revolution, with mobile technology front and center. Advanced Wi-Fi networks have become the necessary vehicle for driving secure connectivity and if overlooked, hotels not only under deliver on the guest experience, but miss out on revenue generating business opportunities.
Content in the Hotel Realm
We know mobile consumption trends are off the charts, but what is causing data demands within the hotel realm? For starters, over-the-top (OTT) video and on-demand streaming.
Most recently, Netflix and Enseo, the makers of an in-room entertainment platform for the hospitality industry, announced an agreement that allows hotel guests to access their Netflix accounts from their rooms and stream their own personal collection of movies and TV shows. Marriott, Hilton and LaQuinta are among the hotel properties that can take advantage of the partnership and unlock yet another perk for guests.
Outside of Netflix, players like Hulu and HBO Go are creeping into hotels coast-to-coast to emulate at-home viewing experiences on-the-go. To put this streaming trend into perspective, compared to standard Web browsing, it requires approximately 900 percent more bandwidth to watch a Netflix show in high definition quality-an increase that catapults the capacity requirements for a network.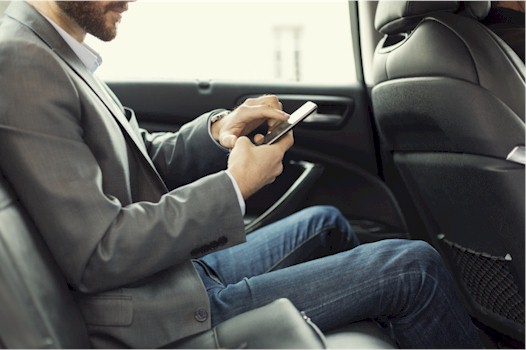 Other data heavy activities include travel apps for guest check-in and concierge services, mobile gaming, eSports, virtual reality, and business applications such as video conferencing and big file downloads.
Future-Proofed Networks
Hotel experts can take comfort in knowing that wireless experts have stayed ahead of the mobile momentum curve, rolling out technologies that address the huge data onslaught head on. Today's networks are future-proofed and embrace a converged infrastructure to provide seamless coverage to all devices, allowing for resiliency and scalability in the face of hot new content trends. Hotels can make these networks a reality and are encouraged to follow a three-step business strategy to secure and monetize their networks.
Step I: Build a Great Network
Keeping guests satisfied is more complex than simply offering Wi-Fi, because consumers have very different needs when it comes to connectivity. The Wi-Fi requirements of an occasional leisure traveler who gets online to check email or update Facebook are vastly different from those of a business person who wants the network to function as an extension of the office. Networks need to offer guests more choice and control to meet their individual needs.
Today's intelligent Wi-Fi networks enable an experience that is secure, multi-platform, analytics-driven, responsive and tiered. When building, or upgrading a hotel network, the following features should be present: WPA2 (Wi-Fi Protected Access) security encryption; tiered services with varying speed and bandwidth levels; actionable insights such as queue management, pathing and wayfinding; content management system (CMS) tools; and device flexibility across smartphones, tablets and laptops.
Wireless infrastructures should also take Network Functions Virtualization (NFV) into consideration. NFV is a new technology that is receiving heightened attention for its ability to eliminate the need for expensive hardware and physical infrastructure, while reducing capital expenditures (CapEx) and operating expenses (OpEx).
Step II: Build a Passpoint Strategy
CNET recently provided readers with a step-by-step guide for making public Wi-Fi convenient and secure. While it has useful tips throughout, many view them as time intensive and tedious. The good news is seamless auto-authenticating Wi-Fi can be achieved through a much easier process thanks to the revolutionary launch of Passpoint.
Passpoint is a new set of wireless protocols that enable seamless, secure, automatic Wi-Fi access, with no user action needed. Passpoint networks have the power to fundamentally change the way consumers connect to Wi-Fi, doing away with public Wi-Fi network log-ins and browser redirects, dramatically improving the experience of connecting within a hotel environment. Developed by a joint task force of leading wireless industry trade groups and more than 75 of the world's biggest wireless providers, including AT&T, BT and Charter Spectrum (formerly known as Time Warner Cable), the Passpoint standards are finally moving rapidly from years of lab testing to venues like hotels, airports and convention centers.
To create a truly ubiquitous connectivity experience for guests-one that removes the headaches of Wi-Fi log-ins and other frustrations-hotels should plan for Passpoint adoption. Guests with a Passpoint profile installed on their device can enjoy an automatic connection from the moment they enter the hotel or step out of the cab. The Passpoint networks also provide a WPA2 encrypted connection automatically, ensuring enterprise-level security, with no additional software or Virtual Private Network (or VPNs) needed. With several IEEE 802.11 security features, Passpoint transforms the security position of devices connected to hotspots with guaranteed mutual authentication and over-the-air encryption, as well as restricted peer-to-peer traffic, helping to protect sensitive information such as passwords, bank account numbers and personal information. Additionally, the end-to-end authentication protocols ensure unauthorized users and mobile devices are filtered out, while also protecting authenticated mobile devices from connecting to rogue-and potentially unsafe-hotspots. In short, guests get connected faster to a safer network-a game changer for today's connectivity experience.
Hotel IT departments should do a full survey of their current network to determine Passpoint readiness, and the steps necessary to get there. Passpoint networks require hardware supporting the Hotspot 2.0 technical specification created by the Wi-Fi Alliance, which makes the seamless hand-off between networks possible. Networks that have not been upgraded in the last three or more years might need updated access points installed. Networks that have been updated with new access points in the last 18-24 months may be able to support Hotspot 2.0 with a quick firmware upgrade.
Step III: Monetize Passpoint
Consumer concerns tied to the cost of domestic and international cellular roaming fees is building. Hotels can be the connectivity hero by alleviating these concerns with networks that enable Wi-Fi offload. This approach also opens monetization opportunities through carrier agreements.
Carriers' top priority is to provide fast and uninterrupted connectivity that their customers come to expect, but in high-traffic venues like hotels, this can be jeopardized due to high-volume usage that puts extraordinary pressure on existing cell towers and infrastructure. To address the ongoing mobile data explosion, carriers are exploring converged networks that leverage Wi-Fi offload features via Passpoint.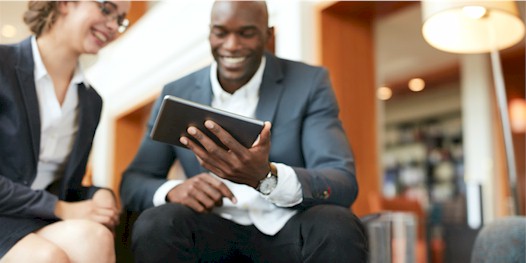 With Passpoint, the infrastructure is in place to deploy transfer between cellular and Wi-Fi without sacrificing the user experience. As the automatic connect feature augments connectivity, it can be paid for by a primary service provider, like a wireless carrier or cable operator, as roaming onto Wi-Fi networks can be more cost effective then moving customers onto roaming cellular towers. For example, Charter Spectrum's roaming agreement with Boingo that gives millions of Charter customers access to Boingo's "Passpoint Secure" Wi-Fi networks, saving users on expensive data and roaming charges.
To offset rising network costs, hotels can also turn to advertising solutions that offer sponsored Wi-Fi sessions. Brands are attracted to sponsorship campaigns as they offer several screens of exclusive, high-impact interactions with appealing demographics. For example, a convention that is being hosted nearby or a local restaurant may benefit from serving ads to users over your network. The media is organic to the guest experience-vs. a forced interaction-can deliver hyper-local segmentation with mass customization and is put in front of a contextually relevant audience-people who want to connect online.
Leave it to the Experts
Free Wi-Fi is the most desired hotel amenity according to research from hotels.com and the demand for it is growing exponentially. In fact, research shows that travelers consider their mobile devices to be more important than their toothbrush, deodorant and form of identification. The proof is in the numbers and getting guests connected seamlessly is no longer a nice have, it's a must have.
To please customers now and in the future, hotel IT staff are turning to managed service providers to design and deploy wireless connectivity that is flexible and scalable. By outsourcing to experts, the daunting task of building and launching the right architecture is removed, allowing in-house IT to focus on other business matters. The right partner also ensures the same consistent network is deployed across a hotel's properties, which can build loyalty among guests who appreciate a seamless connectivity experience. Select service providers also have established roaming relationships, which can lead to more rapid revenue generation from the network.
With content consumption set to continue nearly unstoppable growth, hotels worldwide need to embrace a converged network infrastructure that meets the rising data tide. The dawn of a new wireless era has arrived and there's never been a better time for hotels to explore the many advantages offered through today's intelligent Wi-Fi networks.
Doug Lodder is the senior vice president of business development at Boingo Wireless (NASDAQ: WIFI). Boingo is a leading Distributed Antenna System (DAS) and Wi-Fi provider with a vast network footprint that reaches more than one billion consumers annually in places as varied as hotels, airports, stadiums, universities and military bases. Mr. Lodder is responsible for Boingoís DAS, Offload and Wholesales businesses, where he oversees the strategy and development of Wi-Fi, DAS and Small Cell networks for the companyís new and existing venue partnerships as well as the monetization of those networks through innovative partnerships with wireless carriers (DAS, Offload) and Wholesale partners (American Express, MasterCard). His teams work across the hospitality, sports and entertainment, transportation, commercial real estate and other vertical markets and are responsible for generating nearly half of Boingoís revenue. Mr. Lodder can be contacted at 310-689-1163 or dlodder@boingo.com Extended Bio...
HotelExecutive.com retains the copyright to the articles published in the Hotel Business Review. Articles cannot be republished without prior written consent by HotelExecutive.com.