Getting Smarter About Personalization
Engagement Without Annoyance
By Michael Arner, Chief Technology Officer, RoamingAround.com
Hospitality, traditionally slow to adopt new technology, is today everywhere threatened by it. There is physical competition in the form of a glut of new rooms provided, for example, by homestay networks like AirBnb. There is virtual competition in the form of difficult-to-manage online profile and review aggregators such as TripAdvisor-which can represent low-cost affronts to an expensively acquired and laboriously nurtured brand. At the same time, there is a new generation of customers that technology has trained to be fickle with their brand loyalty, impatient with waiting for services, impatient with wanting for access, impatient in general. Better serving this new generation means providing them with the more frictionless, more personalized experiences they have come to expect-but this requirement comes even as personalization is being siphoned off and unshared by the Online Travel Agencies. Everyone knows the answer is to reach out to guests via mobile applications on their personal devices…but they aren't downloading the apps.
There are two reasons why your guests aren't downloading your loyalty applications. The first is that you aren't hitting them up to do so at the right moments. The second is that, even if you were, they don't really perceive there being enough value there to bother anyhow.
In-app booking isn't enough. it assumes brand-loyalty will cause a user to bypass the usual cycle of comparing rates and reviews and proximity to their destinations across-brands via OTA and then booking through them. It also assumes the browser-based loyalty booking isn't adequate and it certainly better be adequate by now. Special offers aren't enough: it assumes the guest will be hooked enough offers-unseen to brave the inevitable noise they rightly fear. Being able to text Guest Services "at select Locations" isn't enough: it assumes the guest will believe that to be less circuitous than just stopping by the desk or dialing '0' from their room (and, in most cases, guests who suspect that it won't be are guessing correctly). Taxi and Social media tie-ins aren't enough (and they assume the guest doesn't already have Uber and Facebook on their phone). The ability to remote control your room television from your phone is a fine perk, but it isn't enough. Expedited check-out is convenient, but the guest isn't particularly motivated to download the hotel app at the moment they're leaving it. Expedited check-in would be a great start if it worked and worked consistently. Virtual Concierges would be a great start if it was integrated into the loyalty app rather than being a second download and if it were more than just a collection of business listings I can find as easily elsewhere. In most cases, even the great starts won't get the lion's share of even existing loyalty members over the hump, much less bring in new business.
The winner in this industry provides the best guest experience at the lowest rate. If technology keeps driving the rates down, what can it do to drive the experience up enough to motivate actual downloads? And then enough to motivate keeping the downloaded app once precious space on the guest's phone starts to get scarce?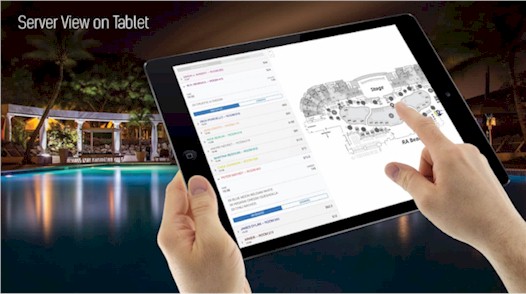 Annoy them one time too many and they'll drop you like a robo-call. But research shows that if you provide mobile users with real value, if they trust the relationship, and if you don't spam them with communications not relevant to their interests, they will stick with your app with all of the old loyalty you've been missing for a little while. Here are some strategies for doing that.
Expedited Check-In. - Today, location-based services have the ability to make expedited check-in work and work fantastically. The desk attendant should be alerted as soon as I reach the local airport, once again when I'm a few miles away from the hotel, one more time as I walk in the lobby. When I do walk into the lobby, there shouldn't be any need to do anything other than receive my personalized greeting and pick up my room key (and that's only until the industry finally gets around to implementing mobile-key). For guests who don't already have the app, check-in also offers an occasion-and location-based services, an opportunity-to convince them they need it. Partner with anyone who makes an application already likely to be on your guests' devices-this may include the major wallet vendors, banking apps, Uber and the other taxi services, Starbucks, the major Airline loyalty apps, Destination apps for your city, and so forth: all that is really required these days is put a small amount of code in their application that will recognize a Bluetooth beacon in the lobby or a geofence around the hotel (or even at the airport) and push a welcome message which also has a link to download your app (or even just to hit some web-content if a soft-sell works more easily for you). Where these partnerships are slow in coming, SMS the guest just before check-in time if you've got their phone number; email them if you've got their email. Worst case scenario: have a scan-able QR code with the link demonstrated prominently near the desk where they can download rather than wait. Once downloaded, the application itself should recognize that this is a check-in context and move directly to the relevant screen for it rather than waste time elsewhere. Dozens of application development boutiques are salivating to help you do this (of course, not all of them do it well).
Location-Based Ordering - Another use case that represents both real value inside your application and a prime opportunity to push it, is location-based ordering. The customer should be able to order from a location-specific menu in your application; the wait staff should be able to track the customer to their phone to fulfill the order without ever even having seen them. Where the bar is crowded, the wait staff overworked, the dining area spacious or multi-purposed (as poolside, convention side or casino side)- location-based ordering represents real value that guests will pony up the loyalty for. It reduces wait time. It preserves the guest's mobility in locations where they will want to move about. It increases their spend. It boosts their tips. Again, Location-based Ordering is not a functionality that the user should have to navigate menus to find: a Bluetooth beacon at the specific site-and/or a geofence around it, and/or your WiFi enabled to perceive location-should raise the app and bring them into the appropriate context automatically. There are a number of strategies (beacon-blanketing, trilateration, mixed sensoring) to get user location precise enough so that guests can be found with the range of a normal speaking voice.
Incidentally, if your WiFi is not enabled for location-awareness, shell out the bucks to Zebra or Ruckus or Cisco (or new player, Mist) to get licensed to do so. Have enough access points. Guests will use your WiFi and authenticating to it represents another excellent occasion to compel them to put your mobile app on their device. Make sure your cellular coverage is also outstanding across carriers: besides the fact that nothing stokes the New Impatience like being disconnected, all of your strategies for better engagement will depend upon ease of access.
Not Mobile Concierge/Neighborhood Hub - You've spent a good deal of effort building up a valuable network of community relationships and it's currently under-capitalized. Your local knowledge and local relationships already define your hotel as the center of a neighborhood hub. But today, you're not being used that way. Digitize these properties; incorporate them in your app.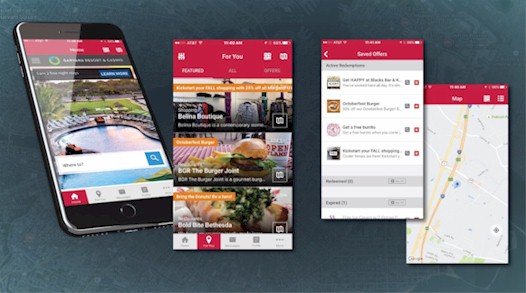 Most of the user interfaces for the current crop of concierge and destinations apps are horrendous. Why would I download an app and navigate "Area Dining" to "Browse By Cuisine" to "More" to "Steak and Seafood" to "Mortons" to "East Main Street Location" to get nothing more than static content when I can just type or speak "steak near me" into a browser," get the same content and up-to-date reviews beside? Your app should start with a movable map of recommended places near the user's actual location, tailored to highlight what's known about the user's preferences and the current context-and persuasive special offers should be immediately forthcoming. The hotel should know (via geoservices again or dedicated coupon redemption applications or POS integration at the merchant site) when my particular recommendations have been followed and how much it's been worth to the merchant. Beacons/geofences at the Merchant Site are another opportunity to either advertise or interface with your app. Bring up that coupon, hotel-branded, just as they enter your trusted merchant's establishment.
Recommendations and Predictive Analytics - Speaking of tailoring the content to what's known about user preferences and user behavior, the algorithms for highlighting the captivatingly relevant and filtering out the perturbingly irrelevant-mostly open source and implemented deftly by a number of new players in the Machine Learning space-have recently become pretty good and are getting ever better. Location-based Machine Learning takes as its foundation an opt-in whereby I allow a mobile app to submit information about geographical points visited during the day. This information can be submitted anonymously or tied to a unique advertising Id. Geographical data and dwell time can then be correlated against online rosters of locations with category keywords to make inferences about a user's preferences, buying habits, and demographics. It can supplement declared interests, spend events, and all other types of online data to grow exponentially better profiles over time. The patterns it identifies are more meaningful. It knows the difference between an inference and an assumption. It runs in the background. It's easy on the battery.
To be successful, it must also be precise and it must be tactful, the secret to mobile engagement being never to annoy, embarrass, or inconvenience the customer-because that line of communication is always just a click away from being cut off permanently. Where it is implemented correctly, however, adding Location-based Machine Learning means filtering out promotional bad guesses and prioritizing good ones; predicting real interest based on long-term, continuous, non-virtual sampling; capitalizing on that interest at their right time in their right place; establishing the brand as valuable, personalized and trusted (and, especially aggregated from large sample sizes, it can give phenomenal reports). You will gain a richness of understanding for your customers that the OTAs will be able only to envy.
Post-Stay Engagement - Getting offers right-occasional and always relevant-is also foundational to keeping the relationship with the guest warm after their stay is over. Coupons for hometown establishments from the hotel remind the guest to go on considering your application a valuable resource not just during travel. Machine Learning will recommend the what and the when-with the content of the offers themselves either be managed by the hotel directly or (more likely, given everyone's resource constraints) outsourced to one of the many fine coupon aggregators/publishers. Notifications about local events pertinent to the guest's interests is another friendly way to let them know you're thinking of them and without any explicit profit motive. There are great and numerous aggregators for this type of hometown-specific event data as well.
A few parting recommendations - Don't have different apps for different locations: the app should know what is and isn't supported at a particular location and discretely hide the options that don't apply-but, as much as possibly, they should always apply. Consider monetizing your location data by re-selling it to one of the new breed of location-based advertising networks; but consider it very carefully: you will want to pass on only what will not compromise trusted dialog among your own users: custom filters can be created to be very selective about how such channels are used. Include single-tap feedback within the app to measure success without stealing more than one second of the guest's time.
Don't lose sight of your passion for Old World Hospitality. You didn't get into the hospitality industry because you wanted to spend your time worrying about technology fads and trends. Hoteliers naturally cherish the physical here-and-now-the interaction with guests, staff and the brick-and-mortar property. Technology will never replace superlative, human, service; it will at best provide new bridges to it.
Hospitality goes on being very much about fulfilling lifestyle ideals. The winners in the space will weather the current threats offered by the Sharing (and the Over-sharing!) economy by using the same kinds of tools currently marshalled against it to achieve levels of personalized service-frictionless, flattering, and fun-and it will do so far beyond what the competition, without your vast resources, your cultivated image, your service expertise, and your deep customer understanding, will be able match.
Michael Arner is the CTO and a principal at RoamingAround.com, an industry and thought leader for location-based services with particular expertise in Hospitality. His team is comprised of veteran superstars from Mobile Payments and Mobile Carrier Applications. Prior to RoamingAround, Mr. Arner was the co-founder and CTO of ROAM Data, a leading mCommerce platform provider. ROAM Data grew from zero to a $26M annualized run rate before being majority-sold for $120M to Ingenico. ROAM turns merchants' mobile devices into secure point of sale (POS) terminals and turns the mobile marketing channel into a mobile sales channel by enabling secure commerce in mobile applications with convenient mobile checkout. Mr. Arner can be contacted at 978-777-8787 or marner@roamingaround.com Please visit http://www.roamingaround.com for more information. Extended Bio...
HotelExecutive.com retains the copyright to the articles published in the Hotel Business Review. Articles cannot be republished without prior written consent by HotelExecutive.com.