Legal Implications of Hotel Brand Proliferation
By Justin Thompson, Real Estate Partner, Nixon Peabody, LLP Los Angeles
Co-authored by Erin Kansy, Associate, Nixon Peabody
There is no denying the importance of a brand in the context of hotels. Branded hotels make up approximately 70% of the total rooms in the United States hotel system and are predicted to grow to 80% in the next 10 years. The somewhat recent explosion in new brands from existing hotel companies can be seen as significantly contributing to this growth. In the past 35 years, the number of brands has quadrupled. In fact, brand proliferation has become so ubiquitous that the top seven hotel companies now account for 90 different hotel brands. A discussion follows of some of the more salient legal issues that the recent explosion in hotel brands has produced.
Not surprisingly, this brand explosion has changed the way the overall hotel market functions. In the past, for example, some hotel companies would have been known for an economy hotel product, while others would have been known for a full service or luxury hotel product. With the rise in the amount of brands being produced by existing hotel companies, these reputational lines are no longer so clear. For example, Marriott International now includes brands ranging from Fairfield Inn and Courtyard to the W Hotels and the Ritz Carlton.
In the ever-changing hospitality market, which is now heavily influenced by the Internet and, in particular, social media, hotel companies are being pushed to offer a wider selection of products and services. For established hotel companies, new brands are a way to reach this demand while still taking advantage of the resources and experience of the existing company as well as the value of the parent brand itself. New brands also offer some hotel companies a possible means of achieving further growth in markets that they have already flooded.
New brands can offer significant benefits. However, there are also legal implications that this sudden increase in selection brings. Here is a closer look at some of the more salient legal issues that the recent explosion in hotel brands has produced.
In those instances where an established hotel company creates new brands, that influx raises competition between the brands within that company. In these circumstances, it is important for an owner who is contemplating entering into a franchise agreement with a new brand to negotiate some protections in its franchise agreement. If nothing else, brand proliferation has significantly raised the importance of non-competition provisions in franchise agreements, especially to owners and developers. As a result, these provisions are subject to much more rigorous negotiation than was necessary in the past. Customarily, non-competition provisions only provided protection from the same brand, and did not account for new or sub-brands.
Consequently, brands that appeal to the same consumers but are not considered the same brand under a franchise agreement can still compete with each other for the same business in the absence of a provision to the contrary. This provides an easy avenue by which hotel companies can use new brands to help circumvent such non-competition provisions and to thereby take advantage of the demand to expand. For this reason alone, owners and developers should carefully negotiate their franchise agreements in a manner that directly addresses this new threat of competition. While it is unlikely that a franchisor will agree to a complete prohibition on the opening of new brands, special consideration should be given to other ways in which an owner can protect itself from the adverse effects that new brands owned by that same franchisor can cause.
Not only does the competition for customers increase with an increase in the number of hotel brands, but competition for company resources and attention also rises. Indeed, where related brands are located within close proximity and/or operated under related management, there may be a tendency or perhaps even an outright intention to favor one location over the other. This preference may take the form of staff hirings, incentive programs (both at the operations and marketing levels), and services arrangements that favor one location over the other. As a result, when negotiating franchise agreements, owners and developers need to take stock of any and all related brands within the vicinity of their hotel and ensure that appropriate measures are implemented in the franchise agreement to ensure that the brand owner remains committed to the brand. Steps should be taken to ensure that the brand owner does not misallocate resources to other brands within the vicinity, and otherwise does not play favorites.
A related question remains as to how an existing or new franchisee owner/operator who is already subject to an existing franchise agreement can otherwise protect its interests against the new brands that enter the market where its hotel is located. This concern is particularly acute where similar, but legally distinct brands exist or come into existence and a franchisee is bound by an existing franchise agreement with a significant remaining term. In such circumstances, the introduction of comparable brands can lead to unforeseen competition from which the existing franchise agreement provides very little protection.
The situation can also present an unwary trap for a purchaser who elects to assume an existing franchise agreement as part of its acquisition as opposed to pursuing a new franchise agreement. In either situation, protection against the pitfalls of brand proliferation can be a compelling reason to push for an amendment to or, better still, an entirely new franchise agreement from the franchisor. Regardless, brand proliferation has put a premium on forward thinking in the negotiation of new and existing franchise agreements.
The proliferation of new hotel brands also has impacts on the negotiation and implementation of hotel management agreements. With so many brands to choose from, the distinguishing characteristics of each brand and the distinction between the products and services each brand offers have become blurred. Some hotel companies simply create new brands for growth purposes rather than to actually serve a distinct need. Where this occurs, good management and operations are essential in avoiding brand dilution and the hotel must have a strong relationship with the management company. Brand management must be built into the hotel management agreement or the related services agreements as a core duty of the manager in order to ensure that brand distinction remains a priority.
Another consequence of the rise of new hotel brands is the inevitable demise of some brands. Whether simply due to the super-fluidity of new brands, an economic downturn, or any number of other reasons, more brands means more brand failures. Brand failure will bring with it an increased likelihood that the obligations, covenants, representations, and warranties required of a brand owner will become operative and meaningful, which in turn highlights the importance of paying particular attention to these provisions in the negotiation of the operative documents.
Brand failure is not all bad news though. Given that many brands are, ultimately, under common ownership, there will be instances where consolidation or disposition is a viable alternative. The good news is that this will offer meaningful alternatives to not only potential new owners and developers looking to break into or expand their footprint in the industry, but also to owners of existing and established brands.
Perhaps the most significant aspect of brand proliferation and brand failure is the underpinning of the brand concept itself: intellectual property rights. This is an area that has taken on an increasing role in hotel transactions in the last decade. It is a role which shows no sign of diminishing any time soon. Where a company significantly expands the number of brands under its umbrella, it must be careful to avoid brand dilution.
After all, at its core, a brand (hotel or otherwise) is founded on intellectual property. If there are too many similar brands under the same umbrella, then those similar brands begin to lose their value. It follows that policing and protecting the distinctiveness of a brand is key to preserving that brand's value and is a concept that both franchisors and franchisees must keep in mind when negotiating franchise agreements. With the dramatic increase in the number of brands, this essential task has become even more important while at the same time becoming more challenging.
As long as the hospitality industry and the economy itself continue to trend in a positive direction, the expansion of hotel brand offerings is likely to continue. For this reason alone, parties who deal with transactions that involve branded hotels need to stay abreast of the pitfalls and key legal issues presented by the ever-expanding menu of options that exist and understand what issues to be on the lookout for when negotiating franchise agreements. Those who do so will not only find themselves infinitely better-positioned to benefit from the proliferation of brands we continue to see but will also be far better positioned to mitigate their losses should the trends that have brought us to this point reverse.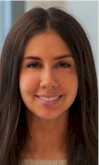 This article was co-authored by Erin Kansy. Ms. Kansy is based in Nixon Peabody's Los Angeles office. An associate in the firm's real estate group, Ms. Kansy's practice encompasses all aspects of commercial real estate transactions. She works with property owners, investors, lenders, and developers in acquiring, selling, leasing, financing, and developing commercial real estate, both locally and in large and small markets across the country, including mixed use buildings, hotels, apartment buildings, and other commercial properties. Ms. Kansy represents both landlords and tenants in negotiating a variety of different leases from retail space to office space to industrial buildings. She has also represented commercial and public utility companies and developers with planning and zoning matters and helps guide them through the governmental and regulatory processes.
Justin X. Thompson is a partner in Nixon Peabody's national real estate practice. Mr. Thompson is based in the firm's Los Angeles office advising on all aspects of real estate including real estate finance, development, leasing, loan restructurings, land exchanges, sale-leasebacks, property management arrangements and joint ventures. He represents commercial and industrial developers, investors, lenders and property owners. Mr. Thompson works with clients across the entire spectrum of the real estate industry. His experience includes work on real estate projects, from residential and mixed-use to commercial, industrial and health care projects. In addition, he has a particular focus on condominium/common interest development and related regulatory work. Mr. Thompson can be contacted at 629-213-6142 or jthompson@nixonpeabody.com Please visit www.nixonpeabody.com for more information. Extended Bio...
HotelExecutive.com retains the copyright to the articles published in the Hotel Business Review. Articles cannot be republished without prior written consent by HotelExecutive.com.