How to Drive Group Sales From Gen-Y
By Trevor Lynn, Chief Marketing Officer, Social Tables
From content consumption to meeting and function room design, millennial mindset will continue to be the primary change agent at properties.
Millennial: It's a buzzword that we see in just about every article today, but there's good reason for that. By 2025 millennials will make up over 75% of the workforce, which means they're an ever growing portion of hotel guests, attendees, and the event planners you're trying to reach. Asking how to reach millennials today, is really more like asking how to connect with the dominant mindset in hospitality (and every other industry for that matter).
Anyone associated with the meetings industry is being challenged like never before to meet the needs of this new generation of meeting attendee, planners most of all. The impact of the millennial mindset can be felt in meetings and at properties across every piece of the operational puzzle.
In this article, we'll dive into the ways properties can reach millennials with more targeted content, and practical room-set design options and functionality.
Content Consumption

By now, properties are firmly planted in the social media world and they've been experimenting with content marketing in recent years. But events and hospitality are lagging far behind other industries when it comes to targeting content to millennials.
The three keys to developing a content strategy to reach this group are in leveraging visual content, leaning on the the strength of your community, and being ever-present in social feeds.
Show Don't Tell
Our brains are wired for visuals, not text. Millennials are gravitating towards visual social networks like Instagram, Snapchat, and Pinterest. Social giants like Facebook and Twitter are responding by doubling down on video and live streaming. Humans can process entire images and identify objects in as little as 13 milliseconds (Try reading 140 characters in the same amount of time).
Take a look at the content you're producing today and make sure you're leveraging visuals to their full extent. Social media posts with relevant images get 94% more views than content without visuals. Images are inherently more digestible and have greater potential to make your social media posts spread virally. Create branded images with quotes from past attendees, stats about your event space, or sharable tips for rising event planners.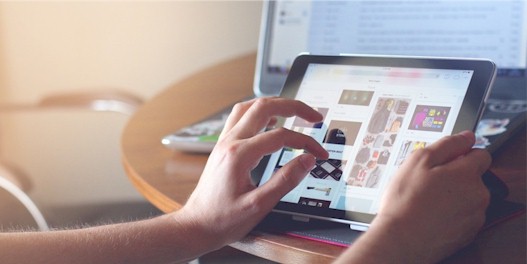 Next, the leap into video content. Now is a better time than ever to invest in quality video production. YouTube is a massive green field, it's the world's second most popular search engine behind Google, and second only to Facebook in terms of monthly active users. Despite its size, the hospitality world still hasn't figured out how to reach millennials on the platform.
Millennials are ditching cable TV shows, for YouTube vloggers and personalities. In order to reach the demographic, find an influencer with an established audience that aligns with your property. Invite them to events being hosted at your property and let them produce videos in a style that's proven to resonate with millennial audiences on YouTube. Your sales team can leverage video content like this to push for group business with incoming prospects.
The Power of Social Proof
At this stage you're probably already incorporating branded photography, into your website, advertisements, and social media. The challenge is that when it comes to marketing and advertising, no generation is better at cutting through the crap than millennials. Advertising campaigns and celebrity testimonials don't have the same effect on this generation.
That's why the best endorsements and testimonials come from their own community. Reach out to the millennials that attend your events today and start collecting user-generated-content (UGC) like photos shared on Instagram. When attendees walk into a beautifully designed event space, the first thing they'll do is pull out their phones and snap a picture to share on social media. Search through your event hashtags to find these photographs online and repurpose them in your marketing materials in order to target millennial meeting planners evaluating your venue. Millennials see this kind of imagery as social proof. It gives your property credibility because it's organic, it was shared completely without solicitation.
In order to build your library of UGC, think of ways to remind guests and attendees to stop and take a picture throughout your property. Include signage with event hashtags or information about properties social profiles. Work with existing clients to offer a small discount or swag for event goers that share images of your venue.
Millennials love it when their social media posts and photography have a chance to be seen on a larger platform. By offering to re-share their photos you're also rewarding the people in your community that took the opportunity to boast about being at an event in your venue.
Besties Not Brands
We mentioned before that millennials have an aversion to traditional brand campaigns and messaging. Beyond money and material goods, millennials care first and foremost about experiences. That means incorporating lifestyle branding into your messaging and finding a way to connect with millennial planners every day.
Yes, at the end of the day we're aiming to drive group sales. You likely work with a team of revenue managers that spend all day in Excel, optimizing pricing for guest rooms and events. Take a step back and forget all of the numbers, just for a minute.
Marketing is about values. What can you share about your property or the events you host that speaks to the millennial mindset, but doesn't necessarily push for a direct conversion? Reaching millennials means living the values that will eventually tie back to sales. If the goal is to drive group revenue the message should be that your property's mission is to bring people together to learn, make connections and achieve great things. It's about approaching content and messaging with a personality that embodies each value.
Snapchat is still one of the fastest growing networks today, and it's arguably the best avenue to inject personality into your property. It's also an ideal avenue to connect with your audience around the clock. For example, you can feature a different individual working at your property each day. Or, let followers dive into a new event experience via a Snapchat story. Share what's happening each day at the property or in your city. Every time you share updates on Snapchat, think of it like you're just talking to your closest friends.
When it comes to content, community is everything. If you can show millennial planners what your property stands for, and prove it every day with the right content, your community will keep the message alive.
Room Design
If you are a meeting planner or hotel representative, you're probably already considering new types of room configurations to offer clients that are not only more engaging, but also serve the purpose of the meeting or event at hand.
In the coming year, the key for all properties should be to open communication between meeting attendees, the meeting owner, and the key suppliers that help execute these events. That way you can focus on practical room-set designs and furniture that's optimized for what millennials want. Things like comfort, online interactivity, and personalization.
Kick Your Feet Up
In a recent interview with Social Tables, Tammy Routh, Vice President of Global Sales at Marriott International reported that her team had conducted a survey focused on meeting attendees, which found that, "…having a comfortable meeting room with ample space is important to all attendees, but critical for those with a millennial mindset."
Millennials are multi-taskers. In our connected world, they're highly accustomed to juggling multiple conversations and sensory experiences all at once. But what happens when their minds are already occupied and you add the distraction of a chair that's too stiff, a table that's raised slightly too high, or lighting that's just a little too bright? Millennials are just one attention-grabbing straw away from fully losing a speaker and turning to Snapchat to find out what their friends are doing.
Millennial planners want to see that you're taking attendee's comfort into account. If attendees are comfortable with their surroundings, they're ready to take in content, and more open to learning. Keep their attention by providing mixed seating options or rearranging layouts during the course of the day. Start with a classroom style arrangement when attendees are eager to engage in the morning. Then keep them awake after lunch by re-setting the room with couches and lounge furniture for a more social atmosphere.
Participation Points
Ultimately discomfort can impact engagement, but seating and furniture are not the only aspects of room design that might affect how present attendees are.
According to a 2016 survey by electronics maker LG, "Low Battery Anxiety" effects 90% of all smartphone users. It's yet another thing that occupies our minds and takes us out of the event experience. Event planners are combatting the issue by offering swag bags with external battery packs and chargers at check-in. Take the next step and work with planners to come up with room-sets where attendees are closer to power outlets.
The impact goes beyond easing attendee's minds. Instead of being preoccupied with conserving battery life, attendees will be more likely to keep their phones out and proactively share what they're learning and experiencing across their favorite social channels. As a result, widening the social footprint of the property and the event's that your hosting. Millennials are predisposed to communicate and interact, and today their devices are the primary medium for those interactions.
It's impressive how designers can take a standard hotel ballroom and turn it into a unique experience for each event. But if that design isn't practical, you could end up with events where online engagement is very limited.
Run the Option
It's human nature to want to evaluate our event seating options and try to navigate to find the spot that is right for us. We live in a society of endless choices. Gluten-free, low-carb or paleo? Business formal, business attire, or business casual? We're used to it now. Even professionally, millennials expect to choose their own destiny and forge an individual path toward a commonly shared destination.
So how do you get a diverse group of millennial attendees to listen to the same message, but hear it and absorb it in a way that suits them best? Give them the choice of seat.
Psychiatrist Carl Jung defines an extrovert as someone who is greatly influenced by their environment, who is sociable and confident in unfamiliar situations, and is characterized by an outward flowing of personal energy. This is a person who can sit up front, can sit near strangers, and doesn't necessarily feel they need a desk environment to accomplish tasks. They will gravitate toward the lounge furniture in the room, are able to share space on a sofa, or take a prime location for themselves.
An introvert conversely is someone who is not greatly influenced by their environment, whose energy is directed inward, and who takes great consideration to all factors before making a decision. When absorbing information, they like to take notes, to process the information they receive, and may gravitate toward tables with chairs (a bit like their office environment, which is more familiar). Although tables are shared spaces, they have clear boundaries, unlike a sofa.
By giving people the choice of event seating, you are allowing them to take ownership of their experience. It's not rocket science, and it's not like learning a new language. Adapting to the millennial mindset is about applying the staples of promotion, interactivity, and event design to more modern channels of communication.
If you and your clients can enable attendees to stay connected, and provide them with ways to personalize their event experience, then you're not far from proving that your venue is one that millennial planners can trust.
Trevor Lynn is the Chief Marketing Officer for Social Tables. As a hospitality technology and marketing expert, he helps guide professionals on their journey to embrace new tools and strategies. Mr. Lynn's job primarily revolves around being as involved as possible in the events in the hospitality industry, and developing relationships to understand how Social Tables can continue to enable hotels to achieve more. Mr. Lynn can be contacted at 877-973-2863 or trevor@socialtables.com Please visit http://www.socialtables.com for more information. Extended Bio...
HotelExecutive.com retains the copyright to the articles published in the Hotel Business Review. Articles cannot be republished without prior written consent by HotelExecutive.com.