Designing for the Healthy Traveler
By Keith Simmel, Principal, Cooper Carry
Co-authored by Kathy Logan, Project Architect, Cooper Carry Hospitality Studio
Over the last decade, we have seen the nation take a greater interest in health and wellness. There has been a major paradigm shift calling for higher quality, organic products and transparency with ingredients. In fact, the Food and Drug Administration (FDA) now requires restaurants, retail food establishments and vending machines to list the amount of calories associated with each item. Organic grocers like Whole Foods are leading the market with their superior offerings. It's no surprise that this consumer trend has also manifested in the hospitality industry where hotel designers, owners and developers are seeing greater demand for health and wellness products than ever before. And it's not just in the restaurants, but others areas of the hotel as well.
Hoteliers have come to realize that health goes beyond breaking a sweat. They see the benefits of investing in mind-body amenities that create better experiences for guests interested in health and wellness. For example, at the recently opened Courtyard and Residence Inn dual-branded hotel in Lake Nona, Orlando, Florida, Cooper Carry designed an entire "Stay Well" floor for guests who increasingly seek healthier choices as part of their travel experience.
On the Lake Nona hotel's Stay Well floor, we incorporated such components as circadian lighting, air purifiers, energizing lights in the guest bath area and low VOC materials that serve to limit the emission of toxins and chemicals. The finishes - sheets and towels, mattresses, and other elements that guests come in direct contact with - were specifically selected for their environmental sensitivity and ability to contribute to the guest's healthy interaction with them. The Stay Well floor is hypoallergenic with stronger filters, providing a higher quality of air and water for guests. This feature is especially significant for those with allergies, asthma and similar health concerns. According to the Centers for Disease Control and Prevention (CDC), about one in 12 people in the U.S. have asthma (about 25 million people). Even more startling, this rate is on the rise. From 2001 to 2011, the CDC says Americans with asthma grew by 28 percent. Hypoallergenic guest rooms and accommodations are increasingly important to this growing population.
From the exterior, Lake Nona's Stay Well floor shines bright with a purple hue because of the special lighting. Guests can control the brightness of the lights, which is a great convenience for those with visual sensitivity. The special lighting also positively regulates body processes such as hormonal balance, appetite, sleep, productivity and energy levels. Innovative light therapy treatments have been shown to increase circulation of oxygenated blood, increase metabolism and promote detoxification. Additionally, the regenerative benefits are numerous for the immune system and nervous system. According to some lighting experts, using light to stimulate the endocrine system and regulate our body's processes can help to promote sleep, correct hormonal imbalances, combat depression and Seasonal Affective Disorder. Additionally, tests show that the "blue" light we pick up from computer screens, TVs, handheld devices and the like are all affecting the circadian rhythm. This new, innovative lighting system on the Stay Well floor will serve to re-balance the effect certain light has on occupants.
Guests pay a premium to stay on the Stay Well floor, which offers rooms under both hotel brands. Guests can customize their stay by selecting options such as Vitamin C-infused showers that neutralize chlorine and enhance shower water with an essential nutrient and antioxidant that leaves guests with healthier skin, hair and nails. Since the hotel's opening in late 2015, the hotel developer and owner, Tavistock, has been pleasantly surprised at the high request rate for the Stay Well rooms. The Stay Well floor has increased the bottom line, and health conscious guests are happy to have the option of wellness rooms.
Understanding that sleep is an essential part of wellness, The Benjamin, a residential-style hotel in New York City, offers a sleep program led by sleep expert and co-author of Sleep for Success, Rebecca Robbins. The program includes an extensive pillow menu - from water-filled pillows to Swedish memory to five-foot body pillows - and a "work-down call" reminding guests to wind down for a peaceful night's sleep (the opposite of a wake up call!). The JW Marriott also elevates the sleep experience with its Nightly Refresh Program. The offering includes an evening turndown service with an essential-oil blend and the Dream Bar, a serotonin-loaded bedtime snack created by nutritionist Keri Glassman.
Several hotel menus have also adjusted to better serve today's health-minded guest. They often offer a "lighter choices" menu and focus on fresh, organic ingredients. Kimpton now serves fresh-pressed juice blends at its U.S. properties. Miami's Metropolitan by Como even serves up an anti-bloating beverage for its beach and pool-going guests. And, Westin's Well-Being Movement incorporates special super food menus with items like whole wheat blueberry pancakes packed with antioxidants and nutrients.
Locally sourced food is another trending menu offering. At the Ritz-Carlton Grand Cayman, designed by The Johnson Studio at Cooper Carry, the fare is prepared fresh to order and menus feature select offerings, which are locally sourced, caught and farmed. A few hotels in Asheville, North Carolina even partner with No Taste Like Home, a wild food foraging tour company. The tour meets guests in the lobby and guides them through local woods to find their own food including wild mushrooms, herbs and healthy plants.
In addition to wellness rooms, sleep programs and healthier menu offerings, we are seeing more limited service hotels across the country push the envelope on brand standards to include robust fitness offerings. In the case of Lake Nona, the gym is bigger and brighter with floor to ceiling windows offering beautiful views to the pool. The design encourages guests to enjoy their workouts and spend more time at the fitness center.
Hoteliers are also adding special fitness services such as yoga classes and running routines. Some such as the Gansevoort Hotel in New York City's Meatpacking District have collaborated with street level retailers such as Exhale Spa to offer walkable barre and yoga classes to guests. Gansevoort Hotel also provides bikes and helmets for guests to spend time outside and ride alongside the popular High Line. Additionally, Westin launched an initiative designed to "help you feel your best." As part of the new strategy, many Westin locations allow guests to rent shoes and fitness gear and join group runs with a Run Concierge or use a special running map to go solo.
IHG's EVEN Hotels and Starwood's Element Hotels are further proof there is a real market demand for healthy guest experiences. Both brands incorporate wellness throughout the design and guest accommodations. Element Hotels even partnered with Fitbit to launch "Walk the World with Element Hotels," a virtual walk around the world that encourages travelers everywhere to log steps and complete a virtual "walk" from Canada to China.
Some hotels are bringing the fitness experience into the guest room. Kimpton Hotels are known for their in-room yoga mat offerings and complimentary "roll out" service, which provides flavored water and fresh fruits in rooms. And, at the Hilton Cleveland Downtown Hotel, designed by Cooper Carry, the hotel has fitness-specific guest rooms including two cardio guest rooms with elliptical machines and two yoga guest rooms offering extra space and necessary yoga props. Carolyn Deming, a spokesperson for the hotel, which is set to open next month, believes that catering to the wellness-minded traveler is essential. We're offering convenience, privacy and choices both in the hotel and in the comfort of your guest room to ensure travelers can stay healthy.
Beyond physical fitness amenities, more hoteliers are asking interior designers to create spaces that inspire relaxation and peace. For example, The Woodloch Lodge and Spa, also designed by Cooper Carry, went to great lengths to embrace and understand nature and how it would impact guests. Because the client had a driving desire for the Lodge to seamlessly merge with nature, Cooper Carry principal Ben Wauford and his design team spent many evenings on the client's deck in Stowe, Vermont watching nature paint the skies and fill the air with subtle aromas. They listened as thunderstorms rolled through the valley, and watched as animals played in the distance. And, they did all that by candlelight so as to not be disturbed by light bulbs.
When designing a spa that is so dedicated to not just embracing nature, but promoting it as well, it was important to select paint and stain colors that worked well with the concept. The team spent countless hours in the woods with color swatch books. They would select a tree with an unusual texture and bark color and then set out to match it with swatches. Or, they would stumble upon a clump of moss and set out to find just the right color to represent it. The net result was a color palette that, once again, served to accentuate nature throughout the Lodge, capturing the full experience of nature.
Health and wellness hotel amenities will keep evolving as hoteliers continue to customize their offerings to meet the demands of today and tomorrow's hotel guests. Over the next decade, we expect greater investments in mind-body features from boutique, limited-service and full-service hotels. As designers, we look forward to helping this trend grow, and supporting its evolution as guests increasingly seek high-quality, health-oriented experiences.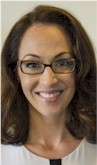 This article was co-authored by Kathy Logan. Ms. Logan is a Project Architect in Cooper Carry's Hospitality Studio. After a short hiatus from Cooper Carry, she returned to the Atlanta-based firm in 2011. Prior to landing in the Hospitality Studio Ms. Logan worked in mixed-use, corporate and residential studios where she gained valuable experience in various building and user types. Ms. Logan has also played an instrumental role in developing standards and implementing training programs for younger designers. She became a registered architect in 2012 and was appointed to be the Project Architect for several projects, She was named a Senior Associate in 2015. Recently, Ms. Logan led the design and construction effort for a dual-brand hotel in Orlando, Florida, as well as stand-alone restaurants that were part of the a larger mixed-use development. Currently, Ms. Logan is the Project Architect on the Barnsley Gardens Resort in Adairsville, Georgia. Part of the branded "Southern Living Hotel Collection," the resort offers guest rooms and cottages on a sprawling country estate.
Keith Simmel is a Principal in Cooper Carry's hospitality studio. He joined Cooper Carry in 1992, was named Associate in 2003, Associate Director in 2005 and Principal in 2008. He has worked on numerous luxury hotels, resorts and conference centers across the United States. Some of his more notable projects include The Sanctuary at Kiawah Island, South Carolina, a 255-room hotel, spa and conference center that has garnered numerous awards and accolades, including a coveted 5-star award from Mobil for both the hotel and spa. The Westin Alexandria & Jamieson Condominiums. The full service hotel is located in the Carlyle development of old town Alexandria, Virginia. Mr. Simmel can be contacted at 404-240-9534 or keithsimmel@coopercarry.com Extended Bio...
HotelExecutive.com retains the copyright to the articles published in the Hotel Business Review. Articles cannot be republished without prior written consent by HotelExecutive.com.