How to Drive Leadership in Carbon Reduction and Reporting
By Faith Taylor, Senior Vice President Global Corporate Social Responsibility Officer, Wyndham Worldwide
Co-authored by Michael Babicki, Senior Director, Sustainability Wyndham Worldwide
Good business is about seeking out opportunities to create value. As our social, economic and environmental landscapes continue to change, we need approaches to adapt and evolve our business practices in order to manage risk and create market value in new ways. Increasingly, consumers are looking for companies that are socially responsible, and ones which understand that there is a need to give back to their communities. In addition, there is an increase in the focus and attention to sustainable operating practices from investors, guests, partners, and employees. People are looking to do business with companies that understand their global footprint and consumers are paying attention to not only what a company says, but more importantly, what it does and how it does it.
With an increase in globalization and rise of social media engagement encouraging transparency, companies can drive success by being responsible and looking at their short-term and long-term impact to the planet. The landscape has changed - carbon reduction and reporting is not simply a nice to have, it's a must have. Those companies which embrace it as part of their culture will be able to set themselves apart and become an industry leader.
In 2014, the TripAdvisor GreenLeaders Report, noted that more than 7 billion people travel globally, generating 9% of worldwide gross domestic product. This impact cannot be underestimated. It showcases the importance of understanding what guests want and taking action based on what is most important to those travelers. According to the report, more than 60% of what resonates with guests the most was related to what a guest can experience with sustainable efforts - such as onsite recycling or linen and towel reuse programs. These types of programs are part of the minimum guidelines for hospitality properties to begin the "green" journey to reduce environmental impact and thus reduce their carbon footprint. Companies can easily undertake these simple, yet highly effective measures which are good for the planet, attract the environmentally conscious guest, and also help reduce operating expenses.
Consider this - a 10% reduction in energy consumption has the same impact as increasing ADR US $.60 in limited-service hotels and $2.00 in full-service hotels, according to the 2010 Energy Star Hospitality study by the EPA. Therefore, it is possible to increase net operating income through efficiency and increase revenue by attracting more environmentally conscious travelers all while reducing environmental impact and lowering carbon emissions.
These economic benefits to a company's bottom line cannot be underestimated. And, increasingly, Wall Street and investors are taking notice. Perhaps one of the most influential reasons for tracking, measuring and reporting environmental, social and corporate governance including carbon emissions is the power of the investor. Socially responsible investors and investment is expanding. The UN Principles for Responsible Investment group includes more than 1,200 global signatories representing over $34 trillion in assets, including some of the largest pension funds in the world and they follow six principles that are further pushing hospitality companies to report their performance and seek appropriate disclosure on environmental, social, and governance (ESG) issues.
As this becomes more mainstream, major investment firms such as BlackRock Inc., Goldman Sachs, and Morgan Stanley all have funds focused on sustainable investing. Companies are increasingly aware that in order to be a leader, they need to focus on carbon emissions and sustainability. They need to report their efforts as firms and investors start to look at them with closer lens, and start to question and look for more transparent reporting. While there has been significant progress over the past five years to increase transparency and to reduce risks related to environmental, social, and governance (ESG) issues and carbon emissions, until companies start issuing integrated financial reports to include environmental, social and governance data there will be a need to utilize third party reporting organizations.
Currently, one of the largest third-parties that focuses on reporting directly related to carbon emissions is CDP Climate Change, which represents 822 investors with $95 trillion in assets. According to the CDP 2014 Climate Action and Profitability report and their analysis of the S&P 500 Climate Change leaders, they generate superior profitability at 67% return on equity than non-responders, and are more stable. In addition, they have 50% lower volatility of their earnings and grow their dividends to shareholders 21% stronger than their low scoring peers. There are many other reporting organizations that focus on the social and governance reporting and also incorporate environmental data as used by CDP. These include the Dow Jones Sustainability Index (DJSI), FTSE4Good and the Global Reporting Initiative (GRI) framework.
For example, the DJSI, which follows a best-in-class approach investing and measurement approach and follows companies across all industries that outperform their peers in numerous sustainability metrics, and RobecoSAM, the investment specialist focused exclusively on sustainability investing that invites over 3,000 publicly traded companies, including 800 companies in emerging markets, to report annually on their sustainability practices. They focus on companies' efforts and success in carbon reduction and overall corporate social responsibility practices.
Another important consideration for engaging in carbon reduction and reporting is the increasing pressure for government regulation. In the United States, much of the legislation that has been enacted has been at the state and city level, with not much progress at the federal level. This has resulted in a very fragmented and ever evolving stream of localized compliance requirements.
Many cities have benchmarking for energy reporting requirements and building codes that impact the hospitality industry. Internationally, many countries have more unified environmental, social and governance reporting requirements such as Brazil, South Africa and European countries - including the United Kingdom's Carbon Reduction Commitment (CRC) which has been in place for over four years. The CRC is impactful to global companies, as it requires a tax payment that directly ties to carbon emissions related to operations even if the operation is franchised.
Yet, all of the greatest efforts and successes in carbon reduction would mean nothing to a company if it didn't have dedicated and driven employees. Increasingly, carbon emission reduction is also proving to serve as a source to attract, recruit and retain employees, especially for global companies. In 2013, Bain & Company surveyed more than 750 employees across industries in Germany, the United Kingdom, U.S., Brazil, India and China. The results of the survey indicated that two-thirds of employees said that they care more about sustainability now than three years ago, with almost that many also saying sustainable business is extremely important to them. In addition, a small but growing segment of "sustainability enthusiasts" view sustainability as a major factor in job choices and are willing to accept lower compensation to work for an employer that meshes with their beliefs.
Increasing efforts to reduce carbon emissions and provide more transparent ESG reporting makes business sense not only from an expense reduction and potential revenue driver perspective, but also from the perspective of employee satisfaction, government regulations and the power of the investors seeking socially responsible companies. However the road from "Why to How" can be a longer journey. Many companies start with a "grass roots" effort to drive engagement and then issue best practices for efficiency. This usually falls short of tracking and measuring unless done at the very basic level using Microsoft Excel®. To be at the forefront of environmental data management and carbon emission reporting companies have to leverage software technology.
Leverage Technology - Software
Technology has been the great enabler that allows the collection and management of mass quantities of data and synthesizes results into useful information. Leveraging an environmental, energy, carbon management software is critical to provide one common platform and maintain consistency across the global portfolio as many sustainability managers often work far from the assets for which they have performance responsibility. There are many providers of this type of software on the market, so companies need to know what works best for their needs. To help drive leadership and performance, a company needs to be certain that the product is flexible, configurable, has a continuous development plan, meets security requirements and, most importantly, that it is easily understandable to an end user who may not have a complete knowledge of energy and sustainability management. Even the best tools will be inefficient in the hands of someone who doesn't know how to use them.
Software solutions should be flexible enough to track and measure all of the most critical data points important to sustainability management, as you cannot manage what you are not measuring. Typically, most of the data should fall within the categories of energy, water and waste and follow the appropriate guidance when calculating the resulting carbon footprint. A company will have to establish a baseline, but even prior to collecting data for baselining, it is extremely critical to define the organizational boundary (what to include), organizational business structure (hierarchy), and classes of users (super administrators to end users).
As mentioned, to create a long term plan for reducing environmental impact and carbon footprint a proper baseline must be set. The baseline will also provide the opportunity to set year-over-year and long term reduction targets and goals, as well as provide benchmarks between properties. There are multiple ways to collect data leveraging the software capabilities. At the basic level, an end user will directly enter data into the system either from utility bills or a secondary tracking sheet prepared for accounting purposes. The more advanced and more accurate options include direct corporate or utility integration or even direct meter integration at the facility.
Once the data has been collected it is most important that the sustainability review the data for accuracy. The software compiles and reports on the data collected, yet the quality of the data still has to be verified. The sustainability manager should have a general feel for the expected results to avoid the "black box" syndrome in believing that the numbers are accurate because that is what the software is calculating. There are many potential errors in data collection, units of measure conversion, emission factor application and formula calculation mistakes to name a few. Although optional, it is worthwhile to have a third party auditor review system calculations, emission factor libraries and unit of measure conversions prior to official data verification.
Reducing Impact - Learning and Development, and Efficiency Technologies
Once data collection is complete, reviewed for accuracy and the baseline has been established, it is now possible to set year-over-year reduction targets and long term goals. The first plan of attack for reducing impact is actually increasing education, awareness and engagement. This is crucial to the success of achieving long term reduction targets. Driving this adoption and education as a learning and development focus helps drive the message home, and may be helpful to increase education, awareness and engagement. From a low-to-no cost perspective, employee training is an excellent opportunity to reduce energy and water consumption and increase recycling efforts. To level the playing field, start with the basics such as a 101 introductory level course and work up to more advanced 201 and 301 courses addressing functional areas such as operations, maintenance and housekeeping. The most successful trainings tie sustainability concepts back to everyday environmental best practices and how it links to climate issues such as flooding and drought which heightens engagement and drives behavioral change.
In the hospitality industry, heating, ventilation, air conditioning (HVAC), lighting and hot water heating typically make up the majority of the energy usage. By using the software as a tool to track projects, it is possible to track energy and water savings not only in consumption but also in driving expense savings in order to generate payback and return on investment calculations. Traditional technology advancements include LED lighting for rooms, public space, back of house and exterior, HVAC, hot water temperature and lighting controls. More advanced options leverage software and control technology to ensure continuous efficient operation.
Recognition
Deciding to pursue a leadership position in ESG and carbon emissions performance and reporting is a continuous process which requires ongoing commitment from senior executives and associates throughout an enterprise. Reporting to the external frameworks such as the GRI, CDP Climate Change, and the DJSI provides an independent third party validation of the overall quality of a corporate ESG program which can be shared to foster further engagement. However, most importantly, the advancement of the reporting questionnaires provides insight into areas of opportunity for improvement and focuses on initiatives that could become a priority in future reporting engagements. Maintaining the leadership position becomes even more challenging, but comes with the benefits of improved corporate profitability, peer respect, engaged employees, growing customer base, and satisfies the expanding ESG based investor evaluation linked to shareholder performance.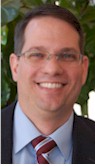 This article was co-authored by Michael Babicki. Mr. Babicki has over 15 years of experience in environmental engineering with a primary focus is global carbon footprint calculation, energy management and reduction. As the Senior Director of Sustainability, Mr. Babicki conceptualized, developed and implemented the "Wyndham Green Toolbox" - a state of the art online environmental management system to track and measure energy and environmental performance, highlight important legislation, share best practices and provide access to resources such as project ideas, approved vendors, green certification and access to rebates and incentives. The Wyndham Green Toolbox also serves as the primary reporting mechanism for carbon and social responsibility reporting such as the Carbon Disclosure Project and the Global Reporting Initiative. Mr. Babicki's education includes a Bachelor's Degree in Environmental Engineering, Master's Degree in Chemical Engineering, Master's Degree in Business Administration and Master's Degree in Finance.
Faith Taylor currently oversees Wyndham Worldwide Corporate Social Responsibility program's policies and strategies which include sustainability, philanthropy, wellness, diversity, human rights, ethics and responsible sourcing. The program is implemented across 40 hospitality brands, over 36,000 employees and over 100,000 locations in 100 countries. She has overseen the development of the company's corporate policies, strategies, reporting and branding initiatives since she started the Wyndham Green program in 2006. Ms. Taylor can be contacted at 973-753-8613 or faith.taylor@wyn.com Extended Bio...
HotelExecutive.com retains the copyright to the articles published in the Hotel Business Review. Articles cannot be republished without prior written consent by HotelExecutive.com.