How to Achieve the Required Personal, Energy and Professional Vision (PEP) in Life and Work
By Beverly Crowell, Executive Vice President, Career Systems International
Co-authored by Dr. Beverly Kaye, Founder and Chairwoman of Career Systems International.
Just how energetic are you today? Enthusiastic about life and work? Feeling happy, satisfied and full of promise? Or, is the opposite true? A little lethargic, sluggish or lifeless? Careers and life are never static. They languish when we lose focus, lack plans, become bored and forget to live in the present. It happens when we lose Personal, Energy and Professional vision (PEP)- not just the feeling. And, when we lose PEP, our guests lose too. Guest satisfaction is directly tied to just how engaged we are in the hospitality industry. If we want to engage our guests, we have to engage the "hearts and minds" of everyone they encounter during a stay.
So, what do engaged and satisfied people have in common? They have PEP - a clear sense or vision of what one wants to accomplish in their life and work. It doesn't necessarily mean money, power, title, or prestige. It means being able to live the kind of life one wants to lead. To know that life, one must take time to envision the future and translate that into present action. Many great athletes, performers and even CEO's use this visioning process as a powerful tool in helping them realize their goals.
Do You Have PEP?
It is essential that we integrate our professional goals with our life goals - which begin with a Personal, Energy and Professional vision. Finding a balance that works is the key. As a backdrop to goal setting, it's important to focus on the balance between work and the rest of your life. Visioning is very important in goal setting. One of the critical competencies of a career strategist is the ability to envision the future and to translate that into present action.
A life and a career are about making plans to build your own future. It's about understanding that nothing ever stays the same for long and having clear goals, vision and a sense of direction will help you navigate the changing realities of work and life. Work changes, families change and we change. Your job is to be prepared, to anticipate your response to change and use change to your advantage. After all, it you aim at nothing, you will hit it every time.
Imagine your life in three to five years from now. Where will you be, what will you be doing and who will be with you? Feeling like the old Magic 8 ball where one of the responses is 'reply hazy, try again'? Get a clear picture using PEP.
What is Your Personal Vision?
How will you seek balance keeping friends, family and community an important part of your life? Begin to craft a personal vision using these questions:
What family ties are most important to you?
What long-time friendships still fill your life?
What community connections do you find most fulfilling?
Now, translate these answers into personal goals. Goals aimed at something you want more out of life - perhaps related to your family, friends or community. Is anyone complaining about not seeing enough of you lately? If you are waiting for your boss to recognize and address your need for work/life balance, forget it. It's up to you to decide what you want and to go after it yourself.
Get focused. At work, you are thinking about family and at home, you are thinking about work. Think of all the wasted, guilt-ridden hours spent in both situations. Identify personal goals that allow you to find focus at home and at work. Here's some examples heard from real people with real vision.
I've unleashed myself on the weekend - no cell phone or email. I explained to by boss that I need to unplug now and then. He seemed to understand, and in fact, is trying to do the same.

My office is at home. The good news is I can sneak into my office and do some work. The bad news is that it's right there and hard to ignore. I established official office hours. I now turn the ringer off and close the door at 5:30 p.m.

When I'm with my family and my mind starts to wander toward work, I force myself to picture a red stop sign. Then I bring myself back to the present and to them.
If you're still not sure where to begin, try interviewing those significant others in your life. Get their ideas and then build on them in a way that is meaningful to you.
What Will Keep You Energized?
Achieving any personal or professional goals will require energy. As you vision the future, how will you keep yourself fueled by feeding your mind, body and spirit? Having an Energy vision gives you the power to pursue your goals.
Get energized by defining goals to stimulate your mind, body, and spirit. Identify and pursue goals related to health and fitness, intellectual and vocational growth, or a relationship with a higher power. Outlook not clear? Consider these questions:
What keeps you physically in good shape?
What activities, events and sports are fun for you?
What spiritual pursuits give meaning to your life?
What creative or intellectual challenges stimulate your mind?
Practice wellness, stay healthy and feed your soul. "People who cannot find time for recreation are obliged sooner or later to find time for illness," said John Wanamaker an innovator who pioneered the first department store and was likely very busy. It's up to you to put a little more health, energy, and balance into your life and work.
Stay out of the office for the entire weekend.
Take home work only twice, not five times, this week.
Leave exactly on time at least once this week.
Take a vacation and leave the technology at home.
Rejoin a health club.
Read a good book.
Schedule a check-up.
Look at creating goals that help you better manage your time and use that time to exercise, sleep, eat well, relax, unleash and unplug. Take cue from others.
What About Your Professional Goals?
Your career is your creation. So, when was the last time you really gave thought and time to planning it? Ultimately, you own your career and you own the vision for what you want it to be. Get busy looking at yourself, looking around and looking ahead.
What kind of work do you want to do?
What contributions are you making?
What gives you the greatest satisfaction?
What keeps you motivated, excited?
Look at Yourself - To create a meaningful career, you need to be clear about your interests (the things you like doing - ideas and activities that give you fulfillment and pleasure) and your values (ideals you cherish that guide your life at work). What are your key skills (effective abilities and/or behaviors used to produce clear results)? Determine these critical variables and ask others for their insight.
Look Around - Given your interests, what do you need/want to learn? Gather feedback from willing feedback providers. Seek out your critics. Listen to them. Get clear about your missing skills or those skills you overdo. Once you know your talents and what you need to learn, look up and look around. Pay attention to what's happening in your organization and your industry to help identify your career options.
Look Ahead - Realize, not every step has to be a step up. Consider a lateral move to expand your experience and exposure to the rest of the organization. Find ways to enrich and grow in your current job. Explore opportunities in others parts of your organization as part of short-term assignments. And, if out of balance, realignment can relieve job stress or allow a graceful return to a role as an individual contributor. Being able to "multitask" and examine all three areas will help you determine goals that are viable and realistic.
Now Put It All Together
Use the information you have about you, your company and the multiple options to help develop goals. Those goals will become the cornerstone of an action plan - a plan to help get PEP in work and life. Write them down - goals to help you achieve your Personal, Energy and Professional vision. Give yourself exact steps and deadlines. Revise along the way. Forge alliances with people who can help you reach your goals: managers, mentors, family, friend, peers and supporters. If necessary, seek training, learning, and experiences to help you reach your goals.
Don't be afraid to reality check your PEP plan. Make sure it's worth the time, energy and commitment you will put into achieving it. Check your reality by considering some key questions:
How will my PEP goals get me closer to my personal, energy or professional vision?
Am I excited about moving forward?
Is it realistic?
Do I have the support needed to make it happen?
What's in it for me, my friends/family, and my organization if I achieve my goals?
If you find it difficult to answer these questions, go back to the drawing board. You can't get PEP by being dull and lifeless. As stated by Carl Jung, "Your vision will become clear only when you can look into your own heart. Who looks outside, dreams; who looks inside, awakes."
If you are an employee, aim for PEP. If you are a manager, realize that employees are watching how you balance work and personal time. They observe how managers deal with stress, and they can detect when a manager is ignoring one or more of these three important goal areas. These observations can lead to conclusions about what the organization expects. Just as important, however, is the fact that managers are people too! Support PEP for your employees and require it for yourself as well.
Let's Get "REAL"
You've heard it said that goals should be Specific, Measurable, Attainable, Realistic and Timelyn (SMART), right? It's good to have SMART goals. When it comes to getting PEP in work and life however, SMART simply isn't enough. You need to be REAL SMART.
Getting "REAL" with PEP goals means going beyond the process of simply setting a goal and more to the heart of what will make it happen - more importantly, what will make you want to make it happen. Are your goals "REAL"? Ask yourself these questions:
Is it Relevant? - Will the results be simultaneously aligned with where you want to go and where your organization or your life is headed? How do you know?
Is it Enticing? - Does it look really good to you? Do you want it enough to make it happen? Do you smile when you think about achieving it? Why?
Is it Achievable? - Does it look like you can complete the actions that are required within a defined period of time? Is it a bit of a stretch but still within your means? What would your first step look like?
Is it Leverageable? - Does it serve multiple purposes? Are there ways to apply your hard work to other PEP goals you might have? Name a few examples.
So, what are you waiting for? You can either get what you want or take what you get. PEP in life and work requires you to get clear about what you want and why you want it - today and in the future. Ultimately, you choose. Accept that responsibility, complete with its challenges, and you'll get more of what you want from work and life and our quests will get far more than they bargained for - a great place to stay!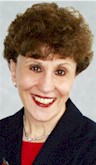 This article was co-authored by Dr. Beverly Kaye. Dr. Kaye is the Founder and Chairwoman of Career Systems International and is recognized globally as a thought leader in the areas of engagement, development and retention. She and her team have spent three decades developing learning solutions for managers and employees. She is the author of Up Is Not The Only Way, an early book for HR professionals that launched the career development professional practice area. She is the co-author of Help Them Grow or Watch Them Go, Love 'Em or Lose 'Em: Getting Good People to Stay, as well as Love It Don't Leave It is and the new, Hello Stay Interviews, Goodbye Talent Loss. Dr. Kaye is the recipient of the Distinguished Contribution to Workplace Learning and Performance Award by ASTD. Bev is recognized for her groundbreaking body of work and the significant impact she has had on learning and performance in the workplace.
Beverly Crowell is an experienced consultant, facilitator, speaker, thought leader, and author specializing in the areas of organization, employee and human resources development. Her career spans a variety of industries, including, but not limited to, government, aerospace, healthcare, manufacturing, financial services, and non-profit. As the Executive Vice President of Career Systems International, Ms. Crowell manages the strategic direction of the company's product portfolio and marketing efforts. She also provides expertise in the areas of strategic talent management, employee engagement and retention, career development, and coaching. Her strengths include strategic interventions for clients to create and maintain a sustainable talent management culture with a focus on driving for measurable business results. Ms. Crowell can be contacted at 800-577-6916 or beverly.crowell@careersystemsintl.com Please visit http://www.careersystemsintl.com for more information. Extended Bio...
HotelExecutive.com retains the copyright to the articles published in the Hotel Business Review. Articles cannot be republished without prior written consent by HotelExecutive.com.