Employment Law 101: 'Tis the Season for Holiday Parties and End of Year Bonuses
By John Mavros, Attorney at Law, Partner, Fisher & Phillips, LLP
Co-authored by Aston Riley, Associate, Fisher & Phillips, LLP
It's that time of year again-time to don ugly sweaters and drink rum-filled egg nog while socializing with co-workers at the company holiday party. This is also the time for heightened instances of sexual harassment and liability surrounding overtime pay and holiday bonuses. Around this time of joy and cheer, employers face an increased risk for employment law mishaps. This article provides a quick overview along with tips to make it through the season unscathed.
Holiday Parties
Now that it is the end of the year, businesses want to celebrate a productive year and reward those who made it possible, often with a party for everyone to relax, cut loose, and have a good time. As always, throwing a large social event brings with it inherent risks. People can sometimes imbibe too much alcohol, or forget about the company's code of conduct, which can lead to an awkward conversation the following Monday at best, and a lawsuit and potential catastrophe at worst.
This holiday season, here are some ideas to consider implementing when planning that end of the year bash:
"Not-so-Open" Bar - Alcohol consumption is the most common reason for holiday party mishaps and an "open bar" invites the opportunity for overconsumption and potential headaches not just for the employee who had one too many, but for the employer as well. Consider limiting consumption by having a limited number of drink tickets or a cash bar.
Other Limits on Consumption - Another way to limit consumption is to adjust the type of alcohol served and the time for service. For example, consider serving beer and wine only and no hard spirits. Also, businesses can limit the time that service to only pre-dinner during a "cocktail hour" or only hosting a bar for a limited period during the party.
Leave it to the Pro's - Hiring professional bartenders to handle distribution of alcohol has its benefits-professionals have experience with requiring identification for those that do not look substantially over 21-years-old as well as knowing when they should or should not serve someone that has already had enough to drink. Also, having employees or supervisors serving alcohol can impute liability for overserving directly to the employer, and so this is a great way to add another layer of protection.
Safety, Safety, Safety - Provide a taxi or other alternative driving service for people leaving the party. If hosting employees at the home of a supervisor or employer, there is potential liability if a party-goer leaves the house drunk and gets behind the wheel. If hosting the event at a hotel or other venue, offer complimentary or discounted rooms so attendees can walk to their bed for the evening. Employers would do well to also provide taxi vouchers or make arrangements with a ride-sharing service for transportation to and from the party. Also, do not be afraid to ask for volunteer designated drivers to help out with safety.
Buddy System - Inviting a spouse or partner presents additional accountability and can help keep inappropriate behavior to a minimum. Spouses and significant others can also potentially provide another sober (and hopefully safe) driver at the end of the night.
Friendly Reminders - Although businesses want to encourage employees to enjoy themselves for a productive year, a friendly reminder that this is not a college fraternity party and violations of company policies or standards can result in disciplinary action.
Sponsor One Event - Avoid any "after-parties," and supervisors especially should not be attending any of these events to avoid any connection of impropriety or misbehavior to the business.
Consider Alternatives - If businesses want to avoid a lot of the headache or hassle of a holiday party, consider an alternative such as donating what would be spend on a party to charity, and encourage employees to participate in the cause via a toy drive or gifts for families in need. Or consider hosting a holiday luncheon at or near the hotel or office to reward employees in a fun environment without the risks of alcohol.
Party "Appropriately" - It can send the wrong message if the business throws an extravagant and costly party followed by a round of layoffs starting January 1, or worse, just after a recent round of layoffs when morale may be taking a dip. Employees will wonder if the party was worth not having some of their co-workers around to enjoy it with.
"Working" the Party - As employers know, nonexempt employees must be paid for all time spent working, but what they may not know is that required attendance at employer-sponsored events may be time that must be compensated. Similarly, nonexempt employees that are required to perform tasks at the holiday party may need to be paid for time setting up or cleaning up at the end of the night. Not only might this time require compensation, but if it is work in excess of eight hours in a day or forty in a week, it may require overtime premiums. To avoid this concern altogether, make attendance of the party optional and hire a third-party or let the venue hosting the party perform all the necessary services.
End of Year Bonuses
Around the holidays, businesses often want to reward their nonexempt employees for their hard work, yet every year, there are scores of lawsuits over pay surrounding these bonuses. At the heart of many of these disputes is the difference between discretionary versus non-discretionary bonuses. The distinction is important because discretionary bonuses do not have an effect on the "regular rate of pay," whereas non-discretionary bonuses must be re-allocated into the workweeks to re-calculate the regular rate, which in turn, increases the amount of overtime compensation an employee earns.
So how does an employer know what is discretionary? Discretionary bonuses are not tied to performance or incentives to work harder, faster, or to stay with the company. They are a true gratuity on behalf of the employer not made pursuant to any prior arrangement. On the other hand, non-discretionary bonuses are those that are promised based on a predetermined formula, or are an expected form of additional compensation. Usually these bonuses are tied to some metric-such as attendance, production value, or even the performance of the company. Most often, these bonuses are predicated in whole or in part on performance criteria.
If a bonus is found to be non-discretionary, then it must be included in the regular rate of pay and factored into any overtime rate. If your company provides a year-end bonus, it may make sense to consult with an experienced employment attorney to make sure that employees are being paid properly.
Discrimination Concerns
Every employer wants to promote a welcoming and inclusive environment year-round in their workplace, but especially so during end of the year celebrations. In order to facilitate that environment, employers would do well to avoid religious ties to holiday parties. The easiest way to do so is in the name-for example, "Holiday Party" rather than "Christmas Party" avoids any implication that those who do not share the same Christian ideals are not welcome. Before the party even begins, be mindful of holiday decorations. For example, if displaying a Christmas tree or other similar decorations, other religious symbols, such as a menorah or the like, should also be put on display. Another alternative is to use nonreligious themes and decorations.
Another concern that might not be as apparent is sexual orientation discrimination. An employer can avoid any appearance of bias by choosing its words carefully in any party invitations or communications around the holidays. When sending out well-wishes for the holidays or invitations, do not make assumptions that everyone has a "husband" or "wife," and use neutral language such as "significant other," or "partner."
Keep in mind that not everyone shares the same beliefs and no one should feel left out or that they are appreciated less because of a different religion or family structure. The party itself should be the focus of the get-together: celebrating a productive year with those that were a part of it. By celebrating employees, they feel appreciated and a part of the team.
During the holiday season, employees often be ask for time off to be with their families and loved one, and putting the decorations and parties aside, some of this time may also be for religious observance. It is important to keep in mind that not all employees celebrate at the same time or in the same manner, and an employer may need to accommodate an employee's request for time off to celebrate Hanukkah or another religious event.
Holiday pay and bonuses can also be a source for a discrimination claim. If employees are receiving bonuses, be sure that whatever formula or discretion is used in determining the bonus, it is applied fairly among workers to ensure that everyone is being treated equally. Employers are not obligated to provide any holiday gifts or bonuses (unless specified in a contract or policy), but doing so invites discussion about the employer's generosity, so be sure that employees in similar circumstances receive similar items or amounts.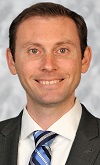 Ashton Riley co-authored this article. Mr. Riley is an Associate in the Irvine office of Fisher & Phillips, LLP (California Bar admission pending). His practice involves representing employers in various aspects of labor and employment law, including employment discrimination, harassment, wrongful termination, retaliation, wage and hour, and class actions. Ashton graduated from Loyola Law School, Los Angeles, in 2015 where he was Editor-in-Chief of the Loyola of Los Angeles Entertainment Law Review. During law school, he worked in a civil defense firm for two years on discovery matters, law and motion, and trial preparation. He was also heavily involved with Loyola's Public Interest Law Foundation and continues to volunteer as a mentor at Narbonne High School's Public Service Academy."
John Mavros, Attorney at Law, is a partner in Fisher Phillips' Irvine office. He represents employers with labor and employment law, such as unpaid compensation claims, including unpaid minimum wages, overtime, meal/rest period premiums, vacation pay, and/or business expenses, on both an individual and class action basis. Mr. Mavros defends businesses involved in civil litigation or arbitration. This includes defending claims brought before the Division of Labor Standards Enforcement (DLSE aka the Labor Board) and the California Unemployment Insurance Appeals Board. He assists employers with employee handbook preparation, wage/hour audits, new hire policies, employee compensation plans, severance agreements, reductions in force, and day-to-day workforce issues. Mr. Mavros can be contacted at 949-798-2134 or jmavros@laborlawyers.com Extended Bio...
HotelExecutive.com retains the copyright to the articles published in the Hotel Business Review. Articles cannot be republished without prior written consent by HotelExecutive.com.