Marketing to Millennials
By Simon Hudson, Endowed Chair in Tourism and Hospitality, University of South Carolina
Millennials have been called a lot of names by marketers: narcissistic, lazy, indecisive, and self-promoting. They have been labeled the boomerang generation for the many who are unwilling to leave the nest (I had one of those), or the Peter Pan generation because they supposedly won't grow up (he is now one of these). But businesses are now realizing that this generation - born between 1980 and the early 2000s - should be treated with a little more respect. Given that there are currently around 79 million of them in North America - that's three million more than Baby Boomers - they have the ability to reshape the economy, and are changing the way everything is sold, including hospitality.
According to a recent study by Moosylvania, a digital marketing company, Millennials already represent $1.3 trillion in consumer spending, out of total spending of nearly $11 trillion. Young adults, the study found, need a lot of reassurance but don't like to be marketed to. "No one truly understands Millennials," the researchers summarized. "Not even Millennials". Risk-averse and socially-conscious, Millennials are savvy shoppers, and brands are finding them a tough nut to crack. The most diverse and educated generation to date, they are using their comfort with technology to not only locate the best prices, but also influence 'how things are done'. Just witness the growth of the sharing economy, primarily driven by Millennials. It might be too early to estimate the impact of this trend on the hotel sector, but a recent study of the impact of Airbnb in Texas found empirical evidence that the sharing economy is significantly changing consumption patterns, and that Airbnb's entry into the Texas market has had a quantifiable negative impact on local hotel revenues, particularly lower-end hotels.
So for hotels, what are the keys to attracting, satisfying and retaining this demanding demographic? Certainly, social media, online reviewing and apps are mainstays of Millennial choice-making. Around 40% of Millennials are likely to share travel experiences during their trip and 34% will disperse details via social media on their return. Likewise, they use peer reviews, checking on average about 10 sources, before booking. This is a vast resource of feedback that hotels and destinations can harness for their own marketing purposes. The Sheraton Cavalier has responded to this trend via multiple social media channels - TripAdvisor, Facebook and Twitter - as well as the Starwood Preferred Guest Program in order to engage Millennials.
Research has shown that speed is vital to digital-dependent Millennials. In order to hasten the booking process, the Sheraton has formulated an app: "It is now a necessary tool to compete for the growing share of online booking specifically taking place on mobile devices, along with creating loyalty among guests," Erickson explains. "Guests also see high value in the app as it gives them an easy way to manage their profile and preferences and, simply put, makes the booking process easier and faster." The hotel monitors all its social media platforms, responding in real time to guest reviews and feedback.
Increasingly, websites need to be cellphone-friendly. Around 49% of Millennials plan, as well as book, trips on their smartphones according to Expedia's Future of Travel Study. Edmonton's Varscona Hotel in Canada has also tailored its online presence and social media specifically to Millennials, placing rolling testimonials in the center of its website home page: "We are focused on providing a positive online experience with brand new websites rich in sharp visuals, mobile websites, making on-the-go booking fast and easy, and interactive social media outlining local events and other businesses in our area that Millennials might be interested in visiting during their stay," says Jane Jess, Director of Demand & Reputation Management. Online reviews are important to Varscona which involves all hotel departments in the quest for positive commentary. "Guest service and comfort is paramount in our operation and a core component to our product," Jess explains. "We encourage our guests to review their stay with us online. We do our utmost to respond to each and every one of these reviews and want our guests to feel they are connected to our staff and our brand."
Despite their reliance on online communication, Millennials are actually more sociable offline than previous generations. With such constant access to images of social activity, they are subject to the FOMO (Fear of Missing Out) phenomenon. Around 58% prefer to travel with friends: that's 20% more than other demographic groups. Varscona has worked on understanding Millennials through webinars, white papers and online research tools to analyze their habits and shape their product accordingly. "They are becoming increasingly important as the number of them traveling for business increases," says Jess. "They also enjoy leisure travel with friends. We find that they are interested in unique hotel experiences in eclectic and active neighborhoods, which makes Varscona a perfect fit." The hotel disseminates information about community attractions, events and businesses via social media and encourages guests to share their personal experiences at the hotel and area.
Once courted, the next challenge for hoteliers is to cater to all these needs of Millennials within the hotel environment. The term 'third place' was coined by Howard Schultz, Starbucks' guru. It refers to the most important places in people's lives - firstly, home; secondly, work; and thirdly, a social place where people feel comfortable to visit, hang out, socialize, read and work. Since the 1980s, the third place has shifted from pubs and bars to comfortable, coffee-oriented environments - Starbucks and its imitators - where many Millenials were weaned. For hotels this third place is the lobby: "Our Lobby Lounge is very much a community gathering spot that is also equipped with WIFI and the Link@Sheraton, a spot in the lounge with PC work stations where guests can work or surf the net in a 'community environment', with printer available as well," says Erickson. Scandic, the European Nordic region's leading hotel chain, has also redesigned the hotel lobby to cater for the demand for such a 'third place'. "We've done a major renovation of our hotels over the last two years and one of the things we focused on was to create lobby space where guests can come and relax or work," says Heidi Wold, Communication Manager for Scandic. "We think of our lobbies as living rooms with different types of furniture like comfy couches but also tables with power outlets to make it easier to work."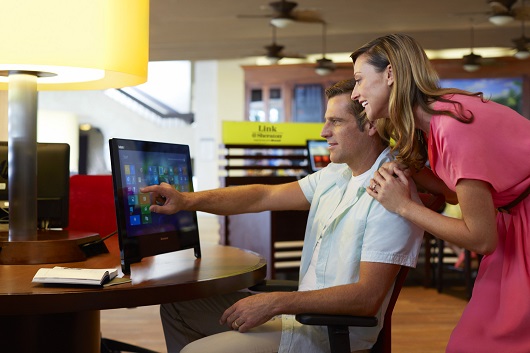 Link@Sheraton
Environmental responsibility is also an important issue for Millennials, who have grown up with recycling and the notion of reducing environmental footprints. The Sheraton Cavalier Calgary addresses this with its 'Make a Green Choice' program. Guests are offered rewards for opting in either at check-in or by using the door hanger. As well as saving on water, electricity, natural gas and chemicals, guests are given a $5 food voucher or 500 Starpoints. Related to this, Millennials are the most socially conscious generation in history, and expect companies to meet their high standards with responsible and impactful programs. A good example is The Tides Folly Beach Hotel in Charleston, who sponsor an organization called Surfers Healing. Surfers Healing is a surf camp that travels the nation allowing children with autism to get up on surfboards with professionals and ride the waves. In 2015, the camp visited Folly Beach for the 10th time, raising $30,000 from the local community. Ryan Francey, Director of Food and Beverage, says: "we provide rooms for the professional surfers and we sponsor the dinner for the participating families. It is such a great opportunity for the hotel and all its young staff to give something back. The event attracts a huge young crowd and generates lots of publicity - but it is not just about the marketing - it is more about supporting a good cause."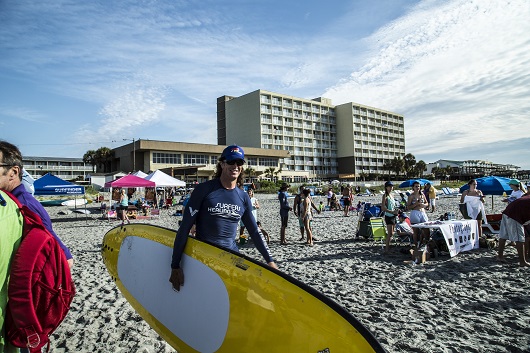 Surfers Healing at The Tides, Folly Beach
Millennials are also health and wellness focused, dieting less frequently than other generations, but consuming fewer calories daily. For this generation, fresh and organic foods are in style. According to recent research, a large proportion of Millennials are motivated by the need to feel empowered and achieve tangible successes with respect to their health and wellness. They spend money on gym memberships, running gear and energy bars and seek out specific health foods like whole grain breads, nuts and seeds, and quinoa. To respond to these demands, Westin Hotels have teamed up with New Balance®, to provide shoes and clothing for guests to use during their stay. Intercontinental Hotel Group (IHC) went so far as to create a new brand called EVEN Hotels to cater for travelers who want to maintain a holistic and healthy lifestyle on the road.
In fact, big hotel brands are increasingly creating new brands to broaden their customer base and attract younger travelers. Marriott, for example, partnered with hotel impresario Ian Schrager on its Edition brand, one of many efforts to reposition itself as a more modern company that can appeal to a younger generation. Its latest (and 18th) brand, Moxy, is a lifestyle hotel with 183-square-foot standard rooms - compared with the industry's typical 250 to 300 - and a sparse design that features concrete floors, exposed columns, and 'industrial chic' furniture. Moxy is also the most technologically advanced of all its brands, being the first in the chain to offer the use of mobile phones as keys. "We want to get these guests into the Marriott portfolio early in their lives," said Tina Edmundson, Marriott's global officer for luxury and lifestyle brands.
Carlson Rezidor Hotel Group is also aggressively pursuing Millennials, with its Radisson RED brand, created to "fill a void and create its own market, drawing down from upscale and beyond, to satisfy the ever-increasing demand for relevant Millennial lifestyle experience". "We are not just limiting ourselves to solely one customer base, the Radisson RED brand will have appeal to guests with an ageless millennial mindset," said Richard Flores, vice president of Branding for the group. "RED is an innovative hotel concept that is inspired by technology, design, art, music and fashion." Carlson Rezidor plans to open 60 Radisson RED hotels globally by 2020.
But a word of caution for hotelier targeting Millennials: A 'one-size-fits-all' communications strategy for Millennials is convenient, but not always effective. Remember, this a diverse group, so marketers are likely to have more success by micro-targeting sub-segments of Millennials through strong, cultural associations. For example, Hispanics, who represent 20 percent of the Millennial universe, prefer to be communicated to in Spanish. And African-American Millennials are significantly more likely to own a Smartphone (and an Android at that), and create a Twitter profile, than the Millennial population as a whole. Finally, instead of calling this generation narcissistic, lazy or indecisive, let's think about more positive descriptions for Millennials, such as optimistic, tech-savvy, socially conscious, environmentally-aware or just cool. After all, they are our future customers!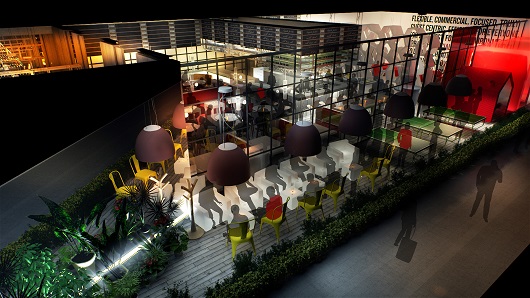 The Terrace at Radisson RED
Simon Hudson is a tourism aficionado, exploring the world, spreading his passion for travel, and enlightening audiences on every kind of travel research from winter sports to film tourism. He has written eight books, and over 60 research articles, many of them focused on tourism marketing. He is the Endowed Chair for the SmartState Center of Economic Excellence in Tourism and Economic Development at the University of South Carolina. Dr. Hudson can be contacted at 803-777-2705 or shudson@hrsm.sc.edu Extended Bio...
HotelExecutive.com retains the copyright to the articles published in the Hotel Business Review. Articles cannot be republished without prior written consent by HotelExecutive.com.