Airbnb and Uber: Changing the Rules of the Hotel and Transportation Industries
Co-authored by Jeffrey R. Margolis, Partner, Berger Singerman
Last night over 50,000 people rented an accommodation from a service that offers 250,000 rooms in 30,000 cities in 192 countries, and yesterday alone people used a driving service for more than 1 million trips. They chose their rooms, arranged for their rides, and paid for everything online. But, perhaps surprisingly, their overnight accommodations and rides were provided by private individuals rather than a hotel chain or a traditional taxi service; hosts and guests, drivers and riders, were matched up by Airbnb and Uber which have both emerged as viable mainstream alternatives to traditional hotels and taxi service providers, and their entry into the market has and will continue to have a measurable and quantifiable impact on the traditional hotel industry and the transit business. What's at work here? The underpinning is literally the fight to control logistics for the world! While Apple, Google and Amazon battle in the news for who will be the first driverless car, a quieter war wages where hotels and taxicab companies may well be the victims.
Still in its infancy and most known as start-ups which enable point-to-point exchanges through technology, the "sharing-economy" is the phenomenon of people sharing cars, apartments, homes, rooms and other available goods and services with those who are willing to pay for them; i.e., what's mine is yours for a fee. The sharing-economy provides expanded access to products and services, including peer-to-peer accommodations, travel experiences, and car-sharing, through an on-line market place. Companies have sprung up to serve as matchmakers between sellers and buyers and providers and users. Most well-known, Airbnb matches up owners and renters, and Uber, a car service that pairs riders with nearby drivers. Both Airbnb and Uber are pioneers of the sharing-economy and are changing the rules of the hotel and transportation industries , providing flexible sources of extra income to providers and providing users quick access to cheaper goods and services, available 24 hours a day, 7 days a week through the internet and apps on their smartphones. As an aside, what may be most interesting to the genesis of the "sharing-economy" is perhaps the "Great Recession," which forced many urban dwellers to find supplemental income - both by taking on driver roles to compete with cabs, and renting out their abodes to compete with hotels.
And despite initial dismissal by traditional providers as experiments at best, Airbnb and Uber are now valued in the billions, with the value of Airbnb exceeding that of well-established hotel brands and overshadowed by only the largest hotel chain - Hilton. Net net, the impact of Airbnb and Uber on the traditional hotel and taxi service industries is definitely being felt. Leveraging already existing real estate, as opposed to developing or building a new hotel, Airbnb is expanding the supply of existing lodging rooms by literally using the available inventory of apartments and houses in a given neighborhood. By providing an additional supply of lodging rooms, with constant demand, basic economics principles dictate that traditional hotel prices will go down, and they have. Although the effect of Airbnb is being felt more by lower-priced hotels and hotels that do not cater to business travelers, this alternative platform is also starting to catch on with business travelers as companies are trying to lower costs. One need only wonder what the future will hold which enables Airbnb to compete on a grand-scale with traditional hotel venues - even for the business crowd.
Only around for approximately six years, Airbnb has already shaken the global hospitality industry as Uber has done with the taxi service industry. These alternative providers have grabbed market share and have left the traditional hotel and taxi service industries struggling to play catch-up. Consumers have enthusiastically adopted the services of Airbnb, as well as Uber, with these platforms creating new user behavior by providing additional sources of income and less expensive alternatives. Airbnb continues to become more respected in the industry as consumer behaviors change. People have learned to trust each other; consumers were previously skeptical about sharing services and allowing strangers into their homes or getting into a stranger's car. That attitude, however, is changing.
These sharing-economy alternative providers have forced down prices and led to increasing innovation by traditional providers seeking to maintain and obtain business. Effecting hotel room revenue through lower occupancy rates and decreased hotel room prices, there has been a measurable and quantifiable negative impact on hotel revenue as a result of the sharing-economy, with revenue of traditional hotels decreasing by up to ten percent in areas where Airbnb is most popular. According to a recent report from Boston University, a 10% percent increase in Airbnb supply results in a 0.35% decrease in hotel room revenue, translating into a 13% impact on revenue in markets where the Airbnb supply is the greatest. Airbnb has dipped into room revenues of lower end hotel groups the most. However, as the sharing-economy continues its quick ascension, Airbnb may soon disrupt high end hotel revenues the way other sharing- economy services like Uber did to taxi services. What may be an even stronger harbinger of things to come, hotel circles are beginning to consider ways to "take away" the Airbnb market in certain locales, by prospectively renting the offerings at market from the owner and then turning around and essentially brokering a transformed, temporarily-branded room, back to the end customer?
Similar to the Airbnb effect on the hotel industry, the taxi industry revenue has decreased for the past few years as a result of Uber, causing taxi companies to make less money. Some studies show that total revenue miles driven by taxi companies have decreased by more than 25% since 2013. According to the New York Taxi and Limousine Commission, Uber is "destroying" the traditional taxi business. The industry should not be surprised by technology that allow customers to book the vehicle of their choice at the price point of their choice and have the transportation in minutes.
As the sharing-economy, including Airbnb and Uber, booms, it is experiencing some growing pains. Sharing start-ups often operate under the radar, evading consumer protection laws and regulations. Failing to assess what was initially considered an inferior offering as competition, and despite the traditional providers downplaying the threat and competition from the alternative platforms, incumbent providers now argue that the sharing-economy is a threat to trust and public safety and that these platforms violate local codes and regulations. Arguing that the platforms are operating outside the strict rules and regulations the industries are required to abide by, traditional hotels and taxi services are streaming into government and regulatory offices seeking to use the force of law and regulation to raise impediments to the new competitors. Raising what legislators, regulators and local authorities see as legitimate issues, including adequate insurance coverage, contributions to tax revenues, and necessary permits, both Airbnb and Uber are facing challenges, but these are hardly insurmountable and the traditional providers must learn to adapt. One must only remember the growing pains any new technology experiences, which has the ultimate effect of taking hold because the market demands it!
Simply, regardless of the opposition from traditional providers, from a baseline market perspective there is a demand driver afoot to embed these platforms into the U.S. economy, and Wall Street will not have it any other way, despite zoning laws and regulations on public accommodations in the case of Airbnb, and despite zoning laws and transit regulations in the case of Uber. Airbnb founder Brian Chesky started out by renting three air mattresses; now his web service features listings in over 190 countries, offering up space in everything from a room, an entire house, or a British castle. Uber, launched in 2009, has exploded into a $50 billion worldwide company, with more than 8 million users, more than 160,000 drivers and in more than 290 cities. With such numbers, it is hard to deny the success of these alternative providers and the effect on traditional providers.
Recent research indicates that awareness for vacation rentals among U.S. consumers is much lower than in other parts of the world, with the U.S. consumers lagging behind European consumers by up to 25% in recognition of the sharing-economy as a type of accommodation they consider when going on vacation. As awareness in the U.S. approaches that of other part of the world, then the effects on traditional providers will be more substantial. As the size of the sharing-economy increases, so will the magnitude of its economic impacts. Long-standing incumbents must take the sharing-economy seriously and will need to adapt or suffer the consequences. The sharing-economy has come on so quickly and powerfully that regulators and economists are still trying to understand its impact. But one consequence is already clear; these platforms are re-writing the rules of the industries they enter, including the hotel industry and the taxi industry. In addition, the question regarding the long-term impact of the sharing-economy on the traditional sector has been answered as the sharing-economy has materialized as a viable alternative to traditional providers. For hotel and taxi cab companies, their ability to adapt to this ever changing landscape through the offer of unique products and services will be their key to survival.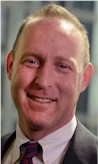 Jeffrey R. Margolis co-authored this article. Mr. Margolis is a Partner at Berger Singerman and is also a Co-manager of the Business, Finance and Tax Team. Mr. Marolis has a thorough understanding of the real estate market and working knowledge of the procedures and techniques which are critical to understanding, analyzing, structuring and negotiating commercial real estate transactions and real estate development. He counsels clients on a broad range of transactional real estate matters including development, acquisitions and dispositions, financing, operations, leasing, and management. Representing real estate owners, developers, institutional and entrepreneurial investors, managers, and other stakeholders, he has extensive experience with all aspects of residential and commercial real estate transactions and has participated in complex real estate transactions including the acquisition, sale, financing, structuring and development of planned residential and mixed-use projects, condominiums, apartment complexes, hotels and hospitality assets, offices, shopping centers and retail establishments, and manufacturing facilities. Mr. Margolis can be reached at jmargolis@bergersingerman.com or (954) 712-5176.
Marc Stephen Shuster is a partner in the Miami office of Berger Singerman, Florida's business law firm. Mr. Shuster is a business attorney with extensive experience in commercial real estate transactions, both healthy and distressed, and corporate M&A deal work, with an emphasis on the hotel and hospitality industry. He advises both traditional hospitality conglomerates and Internet advertising sites serving the industry. Mr. Shuster he has served as counsel to a Florida-based emergency management/services conglomerate in negotiating for disaster relief work throughout the Caribbean. Mr. Shuster speaks and writes on novel issues affecting the hotel and hospitality space, serves on various community boards, and has been recognized with numerous awards and accolades. Mr. Shuster can be contacted at 305-982-4080 or mshuster@bergersingerman.com Extended Bio...
HotelExecutive.com retains the copyright to the articles published in the Hotel Business Review. Articles cannot be republished without prior written consent by HotelExecutive.com.