Hotels Respond to Blurring of Business and Leisure Travel
By Simon Hudson, Endowed Chair in Tourism and Hospitality, University of South Carolina
'Blurring', or the gradual intermingling of professional and personal activities, is a global trend that is transforming the organization of private and work lives. Frequent travelers are connected and can be reached at all times. As a result, they are blurring the frontiers between work and personal life.
Recent research supports this trend. Pullman, Accor's upscale hotel brand, and research institute IPSOS, surveyed over 2,200 seasoned international travelers and found an increased blurring of their private and professional lives, partly due to the fact that mobile professional devices (PCs, smartphones and tablets) are increasingly commonplace in this target group. The survey's key findings reveal that 'blurring' increases freedom and efficiency for travelers, with 82% of the survey panel believing that having a mobile professional device allows them to work more freely.
The same study found that 43% of international travelers always take their mobile professional devices with them on holiday or on weekend trips. Around 33% of them spend at least 30 minutes a day browsing the Internet for personal reasons (reading the news, booking holidays, consulting bank accounts, and checking their Facebook page).
BridgeStreet Global Hospitality, in a similar study of this blurring phenomenon, found that 60% of international travelers have combined business with leisure travel in the past, with most (30%) respondents adding two vacation days to business trips. Popular leisure activities are sightseeing, dining and arts/culture. A hefty 78% of respondents agreed that adding leisure days to business travel adds value to work assignments. More than half of these travelers combining business and leisure take their families with them.
BridgeStreet found that younger travelers are significantly more likely to combine business and leisure travel. Finally, a study by corporate travel company, Expedia confirmed that younger travelers are fueling this blurring trend. In its survey of business travelers, it found that 56% of Millennials (19-30 year olds) extend their business trips into leisure trips. They, more than other groups, are demanding new tools and apps inspired by the leisure travel and retail industries. With a majority working for companies that don't have managed travel programs, they are seeking to take advantage of deals on everything from Airbnb to HotelTonight, as well as low cost carriers.
So how are hotels responding to this trend? Dan Howard, Director of Public Relations at Montage Deer Valley, says that all Montage Hotels & Resorts have been designed with this trend in mind. "Montage Deer Valley has the largest meeting space in Park City and both Montage Laguna Beach and Montage Beverly Hills are exceptionally popular destinations for meetings. But once the attendees arrive on property, they are immediately drawn to the leisure amenities of the resorts and the most frequent phrase we hear upon check-in of a group is 'I have got to bring my family back here.'"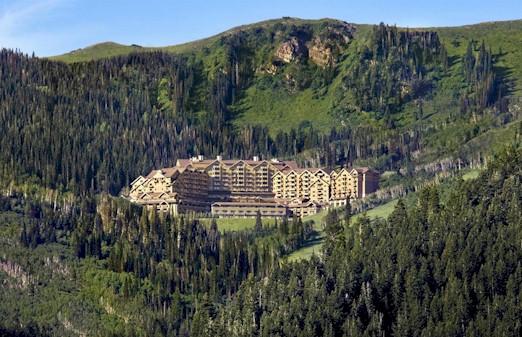 Montage Deer Valley by Montage Hotels & Resorts
Howard says that attracting group business is considered by Montage to be one of the most meaningful ways to build leisure visits: "Far more effective than any form of marketing," he says. "It is common for our resorts to offer stay-over rates to attendees - and we showcase our larger suites and residences so that the attendees are generally being presented with upgrade opportunities to accommodate their spouses and children. Amenities, such as our bowling alley, recreational offerings, four restaurants and Utah's largest spa, all provide guest incentives to stay over and/or return with family as meeting attendees rarely have the opportunity to experience these amenities whilst attending a conference. It is critical that conference-goers are introduced to those family-specific amenities during their off-hours so that a seed is planted about making a return visit. The upgrade opportunities post-conference make the business/leisure proposition even more attractive."
For Bill Lacey, General Manager at The Sanctuary, Kiawah Island Golf Resort, golfers are his key market segment seeking to combine business with pleasure. "In the resort sector, so much business happens on the golf course - the two have always married themselves together, so that people will come to us with that specific goal in mind." With five golf courses, Lacey says that often companies will buy-out a whole golf course for corporate events. "The company employees will then bring their families with them, so wives and children will be out enjoying our other leisure facilities, while the husbands are at the corporate event. Everybody wins."
Lacey says that sometimes companies will even take over the 250-room Sanctuary hotel. "We have a big car manufacturer coming in this month for three days - and they are taking over the whole hotel." Lacey says for these guests, the technology has to be top-notch. "We have found ourselves continuously having to upgrade our broadband width in the building. I always go back to the mindset that what the guests experience at home - whether it be their bed, food and beverage, their Wi-Fi and so on - if these things are not better when they come to a five-star hotel, then why would they go? We aim to always try and exceed those types of benchmarks that people have."
The Sanctuary, Kiawah Island Golf Resort
Combining business and leisure travel is certainly a trend observed by Westin Hotels & Resorts, and according to Brian Povinelli, SVP, Global Brand Leader at Westin & Le Meridien, this trend can be attributed to several factors. "Travelers have greater flexibility in their schedules as a result of mobile devices that enable working remotely, opening the possibility to remain in a destination for a longer period of time, even past when business has wrapped," he says. "Millennials, who are entering their peak spending years, typically take the greatest advantage of business trips by extending them a day or two to experience a new city or destination."
The various Westin offerings and programs make it possible for guests to get the most out of their stay, including a dedicated Westin Weekend program that has a late 3:00 PM Sunday check-out and extended breakfast hours all weekend long. "The Westin Weekend late check-out lets our guests, especially those interested in 'bleisure' travel, make the most out of their getaway," says Povinelli. "Our RunWESTIN program is also a fantastic way for our guests to explore their destination between meetings or after a business trip has wrapped. It features 3- and 5-Mile running maps, and New Balance® shoes and clothing for guests to use during their stay for only $5.00 USD or local equivalent." Westin has also introduced Tangent™, an innovative workspace concept that meets the changing needs of today's mobile business traveler. "This new flexible workspace reinvents the small meetings' model and has proven highly successful-receiving rave reviews and high usage from both guests and neighboring businesses," says Povinelli.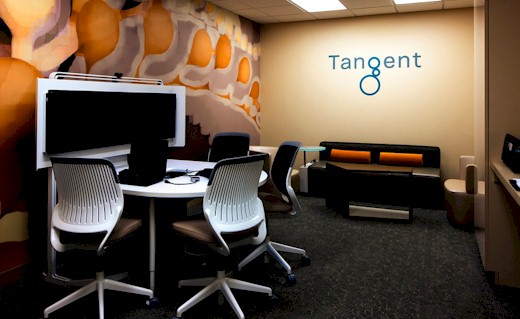 Westin's Tangent workspace concept
In Europe, Scandic, the Nordic region's leading hotel chain, is also responding to this trend. "We have over the last couple of years seen blurred lines between business and leisure travel," says Heidi Wold, Communication Manager for Scandic. "Our guests try to experience more of the city they're visiting and sometimes stay on a day or two extra. We also see it in the way people come to us to work. People are no longer bound to the office in the way they used to be and it's now very common to sit in a hotel lobby with your laptop and work for a few hours."
To cater for this market, Scandic has created spaces for the combination of leisure and business. "We've done a major renovation of our hotels over the last two years and one of the things we focused on was to create lobby space where guests can come and relax or work," says Wold. "We think of them as living rooms with different types of furniture like comfy couches but also tables with power outlets to make it easier to work."
Hotels are beginning to promote both leisure and business services in targeted marketing communications. Pullman Hotels & Resorts, for example, has introduced a 'Time for Pleasure by Pullman' promotion, designed to convert business travelers into leisure travelers. The package, which requires a minimum three-night stay, includes 'unlimited Internet access', 'Lounge Connectivity by Pullman' services, breakfast buffet, and a discount on hotel services such as the bar, restaurant and video-on-demand.
Xavier Louyot, SVP Global Marketing for Pullman, says "Our hotel offer has evolved to meet the expectations of this new generation of curious, cosmopolitan, hyper-connected travelers who travel both for business and leisure. The results of our survey confirm our vision of upscale international hospitality which is based on 'work-hard, play-hard' and reflects our customer's lifestyle." In May, Pullman unveiled its new television ad, targeting this new consumer, depicting the hero, Pullman's 'global nomad', moving through life in a series of swift encounters, both personal and professional, and ensconced in the pursuit of a work-life blend.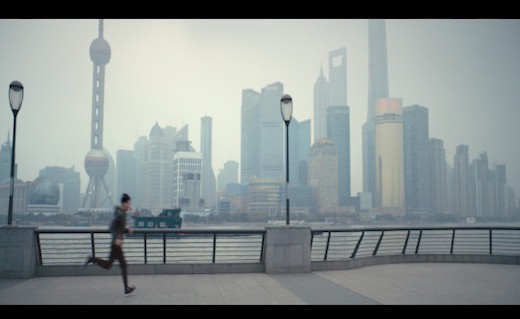 Pullman's 'Global Nomad'
Simon Hudson is a tourism aficionado, exploring the world, spreading his passion for travel, and enlightening audiences on every kind of travel research from winter sports to film tourism. He has written eight books, and over 60 research articles, many of them focused on tourism marketing. He is the Endowed Chair for the SmartState Center of Economic Excellence in Tourism and Economic Development at the University of South Carolina. Dr. Hudson can be contacted at 803-777-2705 or shudson@hrsm.sc.edu Extended Bio...
HotelExecutive.com retains the copyright to the articles published in the Hotel Business Review. Articles cannot be republished without prior written consent by HotelExecutive.com.