Targeting Overall Wellness: How to Provide Products and Services That Offer More
By Ann Brown, Founder, Saltability
The spa industry is constantly changing. Keeping up with evolving client mindsets, and of course, trends in the marketplace can be a challenge for any business. And to top it off hotel spas have to be flexible enough to incorporate changes into every part of the business - hospitality, spa and fitness, dining - it all has to come together perfectly to make guests have an experience that will make them come back. Whether you are a hotel spa or day spa, implementing new products and services, while still maintaining the level of service guests have come to expect is key to success.
So how do you accomplish all of this and improve your bottom line? The simple answer is to combine interesting and benefit-packed offerings that target overall wellness.
What Does Wellness Mean?
Wellness means a lot of things to a lot of people. But simply put guests come to the spa to relax, unwind, and these days they want to see immediate results. A few years ago clients were willing to spend a half or full day at the spa taking advantage of the range of services on the menu. They would package a massage with a mani/pedi, detox bath and top it off with a healthy lunch. With today's busy lifestyles guests are finding it hard to dedicate all that time at the spa. They also expect more bang for their buck, but still require the same level of five-star service that have grown accustom to.
Implementing New Services
To account for these changes in demand, some spas are now offering services that come with a variety of benefits so clients can get faster, more affordable treatments with better results. One example of a new service that is packed with benefits is the Himalayan Salt Stone Massage. Through the use of Himalayan salt stones clients are getting more than just what a typical hot stone massage has to offer. Hot stone massage has been popular for many years. The heat from the stone helps relax the muscles, but the Himalayan Salt Stone massage accomplishes that and much more. The pressure, motion, friction and thermal effect during a Himalayan Salt Stone massage will encourage cleansing and deep relaxation.
Himalayan salt has 84 trace minerals which when applied internally or externally has a detoxifying effect. It is safe for all skin types. The salt is an antibacterial, anitfungal and antimicrobial. It is the purest form of salt available and has a wide range of health benefits including supporting thyroid and adrenal function, reduces blood pressure, improves sinus problems, improves sleep, and balances the body's alkaline levels. Thanks to our poor eating habits and polluted environments, our bodies store toxins and are often depleted of the minerals that are needed to expel toxins.
Another service that incorporates these salts is the Himalayan Salt Exfoliation & Wrap. The use of the salt as an exfoliant can unclog pores, promote skin cell turnover, balance oil production, purify the pores of toxins and dirt, and smooth skin tone. This service includes the application of a salt and oil mixture to the skin through massage. Once the massage is complete, clients are wrapped in an infrared blanket. The warming blanket allows the client to sweat, absorbing the salt into the skin and helping along the detoxification process. The absorption of minerals promotes circulation, reduces the inflammatory response and acts as a detoxifying agent.
These are only two examples of treatments that will give clients a better way to target their overall wellness and provides a number of benefits in just one service.
Educating Your Clients
Any new service will require you to educate your clients. Consider this the perfect opportunity to encourage them to try new things. Clients want to make better lifestyle choices, but just like the rest of us, get overwhelmed with the amount of information and offerings available. It is important for them to branch out and try new things in order to improve their health. You can't make progress if you are stuck in a rut. Show them how easy it is to incorporate products at home. For example, the Himalayan salt has many uses at home. It can be used as a detoxifying bath, drinking sole (a mixture of Himalayan salt and water) daily balances the body's PH and adds minerals, and changing from iodized or traditional table salt to "pink salt" significantly reduces the amount of sodium intake. It's an easy and affordable daily lifestyle change that anyone could do.
Wellness is a lifestyle and you have to help clients make better choices. You have to educate them about what they can do and what is available to them. Even small changes can make a big difference.
What to Do Once the Treatment is Done
At the end of any treatment, make sure guests are taking advantage of spa amenities that encourage better choices. You want to keep the treatment going even after the service is over. You could serve sole to guests, have complimentary tea that is good for you (Pure Inventions is a great brand that tastes good even to non-tea drinkers), make alkaline water available, only offer good sugars such as organic stevia and Sugar in the Raw, diffuse essential oils or put a few drops on towels for the steam room. There are a number of easy things you can do to make the experience more enjoyable and beneficial to their health. Any of these same amenities can be offered as a retail product for them to take home. It is important to help guests connect the dots, encourage them to try new things to break old habits, and experience how easy it can be to make changes to their already busy lifestyle.
Building a Wellness Vacation
What you do in the spa should carry over into other parts of the business, especially if you want to build wellness packages. There is a market for wellness tourism and people are booking retreats all over the world. If you are interested in building a wellness weekend or even a week-long retreat you will need to offer services throughout the resort.
Simple changes like using Himalayan Salt at the restaurant in shakers or as cooking tiles goes a long way to satisfying customers need to achieve a healthier lifestyle. Having organic or healthy food choices, organic wine tasting, cooking classes, fitness classes, bike rental, and other amenities will not go unnoticed by guests.
Think about adding seminars on topics covering breathing, stress reduction, meditation, easy skincare tips, reflexology, products to incorporate at home, healthy eating, or yoga for stress.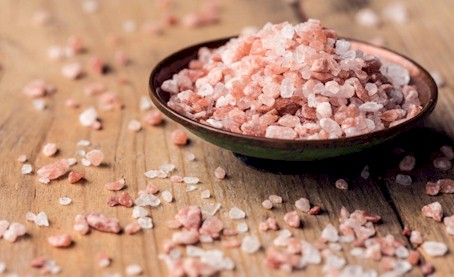 Himalayan Salt
Holidays and certain times of the year lend themselves to the perfect time to offer a retreat. For instance, a Valentines Weekend for couples, a Mother/Daughter Weekend, Girls Weekend, a Wine Down Weekend, are just a few packages that can be developed. Think about what specifically you would want these weekends to include. For a two-night stay couples could enjoy a Friday night healthy dinner and wine pairing, and a Saturday morning yoga class followed by a couples massage. Sounds like the perfect way to spend the weekend, right? Have fun with themes and make it an enjoyable, memorable experience for your guests. I have seen firsthand how couples will really start to learn and interact during some of these seminars on massage and reflexology where they work on each other. They start to enjoy and have fun and find it interesting and something they can take home with them and use in the future.
Also, think about what's unique to your property. Are you near a Lake? Maybe a lake-side bonfire, making the perfect smore or kayak rental would be something to add to your package. Are you near a city where you could shuttle clients to take a tour of something that fits into your wellness weekend? The options are endless and people need the help to build an itinerary to make their experience one they won't forget. What about partnering with some business' around you to bring in acupuncturists, journaling experts, pottery making, painting, etc. Unique offerings that the client can find fun, relaxation and actually learn and take home some new, stress reduction habits.
By making yourself stand out among others, you will be seen as a leader in the spa/wellness industry. And you may even have a few guests come back for a similar experience. Even if you don't plan to extend your "wellness options" into a wellness vacation package, any of these activities will likely bring more people into your doors and possibly a few new clients looking to enjoy a new activity at the resort or spa.
Whatever you do, make sure you are giving your clients enough new choices that have more to offer. You want to give visitors to your hotel spa plenty of options to reconnect with themselves, nature, or just the ability to have some down time away from the hectic pace of life.
Ann Brown is an industry veteran whose expertise extends from licensed cosmetologist, esthetician, nail technician and massage therapist to accomplished spa director and business manager. In 2014, she founded Saltability to answer the need for a better treatment in the spa industry and conceived a line of Himalayan salt products that benefit clients as well as their therapists. By keeping products and services chemical free and eco-friendly, Saltability offers multiple therapeutic benefits in a single treatment, helping client and practitioner alike. Today, Saltability is a spa industry partner that provides quality Himalayan salt stone treatments and products for resort, day, medical and destination spas. Ms. Brown can be contacted at 888-210-9918 or ann@saltability.com Please visit http://www.saltability.com for more information. Extended Bio...
HotelExecutive.com retains the copyright to the articles published in the Hotel Business Review. Articles cannot be republished without prior written consent by HotelExecutive.com.