The New Paradigm for Revenue Management
Revenue Management as a discipline is becoming more exciting everyday. The world is changing at a pace never seen before, driven by technology. The rapid growth in technology and various other factors like changing customer demands and demographic changes are making the job of a revenue manager more complex. This rapid pace of changes presents opportunities as well as challenges.
How can revenue managers make the most out of this situation?
In a recent conversation, Benedict Cummins, Publisher of HotelExecutive, and Bhanu Chopra, CEO and founder of RateGain, discussed how revenue managers can leverage these opportunities and make more revenue, consistently.
Benedict: Bhanu, your company has been in the Revenue Management space for over 10 years now. Over that period, the discipline has evolved a lot. What do you think are the key drivers of the change?
Bhanu: Benedict, I believe we need to answer this question firstly by examining what has changed for customers. I feel that the primary driver of the changes in the hospitality industry is the easy availability of information. OTAs, review sites, metasearch sites and social media have thrown open a world of information. The phenomenon of information going online and becoming universally available was the big paradigm shift.
Earlier consumers had very limited choices when they wanted to book a hotel room. However, people today have more options than ever before and clear benchmarks to base their decisions on. They can research options based on price, amenities, reviews and various other factors and make a choice while at home, at work, or on the move. Nowadays, when a customer makes a booking, he or she knows that they are getting true value for the amount of money that they are spending. This facilitation of the decision making process is the big paradigm shift.
In fact, the age of transparency, coupled with other technological innovations, has transformed consumer behavior. Today's travelers, especially millennials, have very different expectations from the hospitality industry than people had a couple of decades back.
This paradigm shift in customers' decision making process has in turn led to the evolution of revenue management. Earlier, pricing used to be more or less static - changing only with the seasons or weekends. Once OTAs made pricing more transparent, more hoteliers began to realize that they can earn more revenues by optimizing their prices. In fact, by not adopting dynamic pricing they would inevitably lose to the competition. That's how the science of revenue management began to grow in importance as a key discipline for the hotel industry.
Benedict: You are right. Today's customers have an entirely different set of expectations, which are expected to evolve even further. What do you think are the key ways in which the discipline of revenue management has changed?
Bhanu: We can view this change from a people, technology and process perspective. From a people perspective, revenue management has become a recognized discipline which requires highly skilled managers. A decade back there were very few hotels who had a dedicated revenue manager. Today, more hoteliers are getting trained in the discipline and there are courses that prepare people for these roles. From a technology perspective, various software companies like RateGain have developed products that facilitate the revenue management process, starting from rate shopping to price optimization and finally distribution. From a process perspective, revenue managers are having a bigger say and are collaborating with departments like sales and marketing to optimize pricing as well as the entire gamut of offerings across various segments.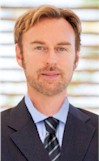 Mr. CumminsBenedict: What are the trends in the hospitality industry that have emerged as a result of these innovations?
Bhanu: The first trend I would like to talk about is the nature of price movements. Hotel prices are becoming more and more dynamic every day. Revenue Managers are always looking to optimize prices to maximize their revenues but it is becoming increasingly difficult to figure out that optimum price point. There are too many dynamic factors that influence a hotel's pricing; like competitor's rates, occupancy levels, hotel's reviews & ratings, even weather. And there are more shaping up as we speak.
Another trend in the industry is that easy availability of information has led to an increasing number of bookings being done at the last minute. According to a 2014 PhoCusWright study, 70% of bookings on OTA websites, via mobile are actually happening just a day before the check in date.
All this is leading to prices changing more frequently, especially at the last minute. Last minute bookings mean that revenue managers need to respond really quickly in their pricing decisions as well as in distributing those prices and changing inventories to their channels. The response window for optimization of hotel inventory and pricing has shortened significantly.
And finally, the third trend that I'd like to mention is the personalization of offers to customers. Hotels today have the ability to accumulate and process significant amounts of data about customer behaviour and preferences. This gives hotels the ability to create offerings tailored especially for each customer, essentially a 'segment of one'.
Benedict: What sort of opportunities do you see in the face of these changes?
Bhanu: I believe there are lots of opportunities in the hotel industry right now. There is a possibility of another gold rush for those who can leverage the opportunity.
Instant access to dynamic data would be critical for Revenue Managers. Has an airline just released a deeply discounted promotion? Has somebody just written a bad review about your hotel? Revenue Managers would need to know all of that, and the ones who know it before anybody else would benefit the most from this information.
Similarly, with last minute bookings on the rise, Revenue Managers need to decide their prices quickly and distribute those prices quickly as well! The speed of execution would be the critical determining factor between success and failure.
Hotels should also look at the opportunity within 'the segment of one'. There is immense upside for hotels which can offer the right combination of a room, and amenities at the right price - which a specific individual would find very appealing. This would be powered through a robust CRM integrated with the prevailing distribution and decision making platforms. Pricing can also be modified depending on the channel. Technology will allow us to follow channel specific price optimization which would maximize occupancy as well as ADR.
Benedict: Agreed. Every paradigm shift brings with it various possibilities. What would Hotels need to do to leverage these opportunities?
Bhanu: Let me answer this more specifically from a revenue management perspective. Markets are becoming more and more dynamic. Arriving at the right price in this market is not easy, due to the large number of factors that are affecting it. Most revenue managers today use extremely complex spreadsheets to find out the right price. They define their own approach and plug in data into those excel sheets. However, there are quite a few challenges with this methodology.
The first is accuracy. Most revenue managers are still only using historical pricing, competitor pricing or occupancy as factors for price optimization. Many do not even take into account competitor pricing or occupancy. This approach is simply not sufficient to arrive at an accurate price in today's world.
For instance, there is overwhelming evidence to indicate that reviews and ratings play a key role in how much a hotel can charge its customers. Leaving the research studies aside, everyone in the hospitality business today understands how important reviews and ratings are for ADR as well as occupancy. Yet, most hotels do not include reviews and ratings as a factor in their pricing.
The second is speed. What more and more revenue mangers are looking for is the ability to respond faster in a highly dynamic environment. You simply can't respond fast enough if the process is carried out manually.
Benedict: What do you mean by responding quickly?
Bhanu: By responding quickly, I am referring to three things. The first is the ability to capture all the relevant information about critical factors that are affecting price trends. The second is the ability to use all that information to arrive at a decision - a decision about the optimum price that will maximize revenues. The third is the ability to distribute those prices and inventory as quickly and accurately as possible.
The thing is, these three steps can become extremely complex. Depending on spreadsheets and other manual methods makes this extremely complicated. If you want to respond really quickly, ideally you need a system in place which does all this for you - automatically.
Benedict: What is RateGain doing to capitalize on these trends?
Bhanu: We understand how important it is for revenue managers to respond more quickly. We already have a product which optimizes prices based on several factors like occupancy, competitor rates, booking pace and reviews and ratings, called RevGain. This saves revenue managers the time and effort of working on huge volumes of data on spreadsheets.
We are developing a disruptive product at the moment which we believe will become a powerful tool in a revenue manager's arsenal. We are calling this platform Unity - a single system which makes revenue management process easy and seamless. Unity has three pillars. Firstly it acts as a business intelligence tool and enables hoteliers to keep a tab on the competitive landscape, pricing, occupancy reviews and ratings, and other indicators. The second pillar uses all this data to recommend an optimum price - a price at which the hotel can maximize transient revenues. The third pillar helps you execute that pricing decision by distributing the prices and corresponding inventories to various online and offline channels.
There are various products that provide functions at various stages of the revenue management value chain, but it's not a seamless process. The need of the hour is to execute the revenue management process in a seamless, unified way, which is exactly what Unity makes possible.
We believe that Unity will make a revenue manager's role far more valuable. Rather than focus on areas that require manual intervention, a revenue manger's role will be that of a facilitator and become less oriented around routine operations.
Benedict: That sounds like a very valuable tool indeed! There has been exciting news at RateGain with your recent collaboration with private equity firm TA Associates. What does this mean for RateGain?
Bhanu: Yes. We are quite excited about their investment in RateGain. From its inception, RateGain has grown entirely through bootstrapping. That has enabled us to maintain fiscal discipline and remain frugal at all times to yield the maximum from all of our efforts. The fundamental pillars of a strong company are now in place and we wanted to bring on a partner that can scale our growth story to the next level.
Firstly, we plan to use the funds to invest more resources in product development, one of them being Unity - the unified optimization and distribution platform. Secondly, we also know that it's important to be located closer to where our customers are. We will be opening offices in new locations around the world and expanding our sales and support teams. Thirdly, we intend to use the funds to find companies that are complementary to our growth story so that we can bolt them on to our Unity platform and create an even more seamless experience for our customers. And there's something more. Securing an investment from one of the most eminent PE firms in the world is also excellent for gaining more recognition within our market as well as within the investor community as a whole.
Benedict: It's great to hear that you are committed to innovation and you are investing in the development of products. Revenue Management is becoming more and more sophisticated every day and revenue managers are demanding tools that make their processes faster, more precise and easier. Technological changes bring about challenges, but also pave the way forward for other technologies that emerge that help us turn those challenges into opportunities. Thank you Bhanu for your thoughts. It was great having you here.
Bhanu Chopra, CEO of RateGain is responsible for establishing the vision that guides the development of RateGain's solution offerings and delivery methodology. Mr. Chopra is a seasoned start-up entrepreneur in IT consulting. Prior to RateGain, he co-founded Riv Consulting. He began his career at Deloitte Consulting where he worked on large ERP implementations for Fortune 500 companies. Mr. Chopra earned a double Bachelor's degree in Computer Science and Finance from Indiana University, Bloomington. He is one of the founding member of iSpirit a policy think-tank for Indian Software Product companies. RateGain has become a leader in hospitality and travel technology solutions for revenue management, decision support, rate intelligence, seamless electronic distribution and brand engagement. Mr. Chopra can be contacted at bchopra@rategain.com Extended Bio...
HotelExecutive.com retains the copyright to the articles published in the Hotel Business Review. Articles cannot be republished without prior written consent by HotelExecutive.com.