Engaging with Customers Beyond Their Stays
By Shayne Paddock, Chief Innovation Officer / Guest Management Solutions, TravelClick
Getting engaged is a life-changing event. From December to February, couples around the world are knee deep in engagement season, according to a recent study. For hoteliers, engagement season isn't fleeting; rather it's a 24/7/365 courtship of continual communication via email, mobile messaging, social media interactions and review site monitoring sprinkled in. In years past, hotel marketers were focused on popping this question: "Will you give me your email address so I can send you a one-time reservation confirmation?" Today, the big question has changed: "Will you opt in to receive personalized communication from my hotel filled with relevant content before, during and long after your stay?"
Communication has, and always will be, the key to any lasting/loyal relationship. If you want guests to engage with your hotel, they need to be "courted." This requires knowing just the right thing to say and the right time to say it. The one-and-done days of sending out an email confirmation and then not speaking to the guest until they check in are over. To build loyalty and get guests eager to hear from you, a courtship must ensue between hotel marketers and their guests; that means learning about each person on the reservation and what he, she or they like and dislike along every step of the customer's journey (from the research phase, booking and pre stay, to onsite, post stay, and through incentives to get them to return).
Consider this: If dad is traveling on business and brings the family along; what is available for mom to do during the day with the kids? Are there activities that would appeal to children? What about adult activities for mom like spa services or golf lessons while the kids are being entertained? The only way to truly engage guests on their level -- and to make them willing to provide you with critical personal information -- is to speak to them as if you really know them intimately. But how and where do you begin?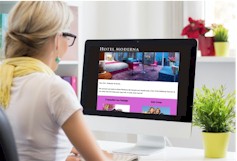 The first step is to do away with the tedious and time consuming manual eMarketing process and implement Hotel Marketing Automation practices. The most efficient hotels today are those that streamline marketing workflow processes via highly targeted and personalized email marketing, social media/website marketing, eSurveys, drip marketing campaigns and semantic analysis. When routine tasks are automated, it frees up time so staff can become more customer focused and service driven.

An Epic Engagement Story

Case in point: A short break luxury lodging accommodation in the United Kingdom is absolutely in love with the Hotel Marketing Automation process. Two years ago, the resort stopped communicating manually (sending staff-initiated emails to guests) and invested in a simple and effective automated solution. Today, the resort is enjoying a 94% year-round occupancy, a 38.66% increase in revenues generated solely from new reservations, and a 20% gain in new emails captured. The 300-unit facility -- comprised of lodges, cottages, studio apartments, a Waterpark, Adventure Center and Spa -- now uses Hotel Marketing Automation to stay in constant communications with its guests. The automated system works seamlessly with the resort's property-management system, enabling management to keep up with continual growth, generate revenues and automatically produce reports on the revenue generated and the effectiveness of each campaign.
1. Targeted, Timely Email Campaigns
Whether they are sending an email targeting four people or their entire database in a given day, Hotel Marketing Automation is enabling this resort to segment and target each guest based on relevant data. Instead of sending one lengthy and generic pre arrival email message, starting six months ahead of arrival, resort guests begin receiving multiple, short and targeted pre-arrival emails with information about restaurants, spa and activities for both adults, children and families. If adults are traveling with children, they will receive related information about the property's Waterpark and Adventure Center that will generate higher interest and participation for guest with families. Couples receive targeted messages containing details about spa packages, restaurant specials and adult activities. With up to 1,300 guests at the resort at any one time, resort marketers have the automated tools in place to target these guests specifically with the right message and at the right time, driving higher personalization, conversions and interest from all guests.
2. PMS Integration is Key to Profile Building
A direct two-way interface between the PMS and electronic communications platform is the key to driving highly targeted and relevant pre-arrival messaging. The resort's email service provider pulls data from pre-registration fields in the resort's PMS to get to know each guest better and personalize future email campaigns with a more targeted approach. In this way, families traveling with children will receive information on pertinent activities to heighten engagement, secure bookings and boost revenues rather than sending generic content to all guests with offers that are not appealing and that they may ignore.
3. Surveys and Social Media
To increase guest feedback and better understand their guests' experiences, the resort creates surveys on the fly. In addition to guests' opinions being polled after check out, resort staff are equipped with iPads and stroll the property to gain insight from customers while still on property. Staff poll guests in the Waterpark, for example, about their experiences and satisfaction. The same queries are posted on the resort's website and on Facebook to generate feedback. Being able to create unlimited custom surveys and capture data from guests about their experiences throughout the guest journey is a huge benefit. Once equipped with this data, hoteliers can better understand guest preferences and drive meaningful messages either through electronic communications or through personal interaction with front desk staff at check in. With a 2 way interface to the PMS, guest preferences are automatically sent to and noted in the guest profile so that hotel staff can take necessary action to provide exceptional customer service each time the guest stays at the hotel.
4. Drip Marketing Making Life Easy
Drip Marketing is a process that automates emails based upon events, such as check in and checkout, or actions taken or not taken in a previous email. Once guests have left the property, the UK resort initiates drip marketing campaigns as a post-booking engagement tool.
Drip marketing is also making a huge impact on the resort's seasonal promotion in which the resort's Adventure Center is turned into a winter wonderland for children. Rather than assuming that all eight guests on a reservation will want to attend the event, the resort automatically sends a survey asking how many people on the reservation would like to attend. This gives the resort an accurate head count of exactly how many people want tickets to the event. If only four people out of eight on a reservation want tickets, resort marketing staff can then offer or sell these tickets to other guests rather than holding them indefinitely as was done in the past. If the targeted guests haven't replied within seven days, the automated system sends another email request using a different email template. Through this drip marketing process, the resort is highly successful in generating more specific results and increased revenues.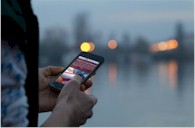 Courting Guests via Constant Communication
One of the best ways that hotels can use Hotel Marketing Automation to get to know their guests on a personal level is to initiate guest-facing surveys to capture all guest preference information and post stay comments. This data is vital to better prepare for the guest before arrival, maximize the guest experience while on property, and learn from the guest after he or she leaves. All of this intelligence gets added to the guest profile for quick access by front desk staff and can be used for future marketing campaigns. This process truly helps hoteliers gauge the satisfaction of their guests.
Below are some examples in which Hotel Marketing Automation and Drip Marketing can help build a complete guest profile:
Step 1: Two days after check out, a guest satisfaction survey is automatically sent from the hotel.
Step 2: If after seven days the guest hasn't completed and returned the survey, a reminder is automatically sent.
Step 3: The guest fills out the survey with a score of 9.8 based on a 10-point scale. A triggered message is sent to the guest asking them to post their review on TripAdvisor or Google+.
Using the same workflow principles in the example above, hoteliers can sometimes generate multiple outcomes. For example:
Outcome 1
Step 1: The guest receives a pre-arrival email with a call to action to fill out a pre-stay survey.
Step 2: The guest completes the survey and responds that they prefer red wine upon arrival.
Step 3: That choice is automatically sent to the PMS as a reservation preference for the operations staff to fulfill.
Step 4: The guest arrives at the hotel and is pleasantly surprised that his or her welcome drink selection was already in the room. The guest then Tweets a picture of the wine glass to all their followers.
Outcome 2
Step 1: The guest receives a pre-arrival email with a call to action to fill out a pre-stay survey.
Step 2: After a couple of days the guest did not complete the survey so a reminder is sent.
Step 3: The guest fills out the survey and indicates that they are celebrating their anniversary.
Step 4: That data is automatically sent to the PMS as a reservation comment for the operations staff to fulfill.
Step 5: The guest arrives at the hotel after a long delayed flight and is delighted to find a bottle of champagne and a box of chocolates was in the room waiting for them.
Outcome 3
Step 1: The guest receives a pre-arrival email with a call to action to fill out a pre-stay survey.
Step 2: After a couple of days, the guest did not complete the survey so a reminder is sent.
Step 3: After a few days more, the guest still did not complete the survey so a default choice is sent to the PMS as a reservation preference based on their gold loyalty status.
Step 4: The guest arrives at the hotel after a long meeting and is so surprised by the FREE drink vouchers in the room waiting for him, that he shares it with all his friends on Facebook.
Using Hotel Marketing Automation tools, hoteliers are better equipped to engage with guests no matter where they are along the customer journey, and develop actionable steps that make it easy for guests to provide hotels with the information needed. Instead of just sending out one email and hoping it will be opened, read, and acted upon, hotel marketers can now send out a series of emails in "drips" to keep travelers interested and always communicating with the hotel. Knowing how to ask for guest feedback, will result in refined data that will gain actionable results.
Customer Feedback Keeps Relationships Strong
One of the best ways to collect data about your guests' stays is to give them the opportunity to recall and retell their experiences in their own words. Don't box them in by predefined questions that might not always be appropriate. Survey software equipped with sentiment analysis technology can easily assist with this process. Sentiment analysis helps hoteliers to sift through mounds of data much faster than having someone reading each and every word at the property, and it will classify comments as either positive or negative so you can address the biggest problems first. Give guests a blank slate and they will tell you things you wouldn't have thought to ask.
When looking for a Hotel Marketing Automation partner, be sure that the company also provides a semantic analysis engine to enable marketers to see exactly what customers like or don't like about the hotel, its services, amenities and staff on social media channels including Facebook and Twitter. Better yet, a semantic analysis engine with social media feeds can give hoteliers a quick snapshot of online guest reviews and sentiment, as well as chatter from social media sites. Armed with this detailed intelligence, hoteliers will know how to ask the right questions and then make radical improvements to service and stop potentially harmful reviews from damaging their reputation and their revenues.
If your hotel wants each guest relationship to end "happily every after," then Hotel Marketing Automation is the key. Do you recall how much effort went into your own personal courtship with that one special person? Now imagine having to romance 1,300 guests with marketing dialog who may be at your hotel at one time (as in the case of the UK resort). There is no possible way that a single hotel marketer can stay in constant contact with each guest before, during and after their stay and initiate engaging and highly personalized communication to keep each person interested and wanting to come back. Instead, it takes actionable business intelligence that is accumulated throughout the guest journey that will enable marketers to communicate instantly, relatively and effectively with each guest.
Shayne Paddock is a technology and business leader with over 20 years of experience in product management, software development, CRM, Marketing Automation, Guest Profiling, Loyalty Management, Search Engine Marketing, Email Marketing, and Hospitality Systems Integration. He is currently the Chief Innovation Officer for Guest Management Solutions at TravelClick. His responsibilities include Product Management, Customer Engagement, Sales Engineering, and the overall thought leadership of TravelClick's suite of Guest Management solutions. Mr. Paddock holds a diploma in Business Administration with a major in Information Systems from Algonquin College as well as two patents in the email marketing space with regards to dynamic content and personalization. Mr. Paddock can be contacted at 212-817-4819 or spaddock@travelclick.com Please visit http://www.travelclick.com for more information. Extended Bio...
HotelExecutive.com retains the copyright to the articles published in the Hotel Business Review. Articles cannot be republished without prior written consent by HotelExecutive.com.