From Bankruptcy to Thriving Boutique Hotel
The Story of Wickwoods Country Club, Hotel & Spa
By Simon Hudson, Endowed Chair in Tourism and Hospitality, University of South Carolina
Interest in boutique hotels remains overwhelming. According to a recent 2014 study, the growth in demand for boutique hotel rooms will continue to exceed the growth in supply through 2015. In fact, although only three percent of the hotel market is made up of boutique hotels, 10 percent of upcoming supply will be boutique in nature. Why the growth? Developing - and evolving - consumer habits is a key driver; hotel guests are increasingly seeking a unique experience as opposed to a commoditized product, and are more sensitive to design, levels of service and quality of food.
Even corporate travelers are starting to favor such establishments over the standard hotel experience. Boutique hotels (generally considered to have less than 100 rooms) are better placed to react to these demands as their limited capacity enables them to enhance the quality of service and customize the experience for guests.
On the supply side, it is less expensive to convert an existing property (be it an office building or another hotel) into a boutique hotel than build a new one, and boutique hotel owners do not have to comply with brand standards. Developers can more easily convert an existing building into a design-led hotel that welcomes varying floor levels and layouts rather than having to conform to minimum room sizes and standards imposed by most large brands. Boutique hotels can also charge relatively high room rates, making them attractive to owners.
There are disadvantages of course. Boutique hotels cannot match the loyalty programs or corporate marketing efforts of the big chains, but as Kimpton's CEO Mike Depatie says, travelers are willing to trade off large brands' more elaborate loyalty benefits for having a great experience. In fact the term 'lifestyle' has emerged in association with boutique hotels as they have evolved. The term is now commonly used with the entrance of chains into the sector, such as W by Starwood, Edition by Marriott, and Hotel Indigo by Intercontinental Hotels Group. However, these lifestyle hotels often have around 200 rooms, so they have difficulty providing the 'true' boutique experience.
As a recent HVS report suggested, even though the uniqueness of a property and its facilities, in addition to the exclusivity and individuality of the hotel are key combinations, it is the quality and personalized service that will continue to become very significant in creating the distinctive experience of a boutique hotel.
One example of a distinctive boutique hotel experience comes from the south of England, where Wickwoods Country Club, Hotel & Spa is dipping its toes into this market. The club is a popular fitness venue for baby boomers who combine Pilates, personal training and pampering with tennis leagues and tea parties. And it makes a stunning wedding or party backdrop with its 22 acres of beautiful gardens and artful arbors. As well as a members' club, Wickwoods is an idyllic weekend getaway for fitness enthusiasts, walkers and tennis players - and, of course, spa fanatics. With only seven bedrooms, the hotel is small and exclusive but has the advantage of day members adding atmosphere to the bar, restaurant and sporty facilities.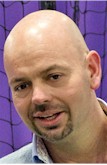 Goossens Director, Lee Goossens took the club out of bankruptcy in 2010 with the help of four partners under the umbrella of the UK government's Enterprise Investment Scheme (EIS). EIS helps companies raise finance by providing tax relief to investors who buy shares in the business. Income Tax relief is available for investors at 30 percent of the cost of the shares, on a maximum annual investment of £1,000,000 ($1.7m). Capital Gains Tax can be deferred if reinvested in EIS shares within a certain amount of time.

Goossens and his partners have funded a two million pound ($3.4m) renovation since 2010 and plan to invest about the same again into creating "the premier boutique country club, hotel and spa in this part of the world". A new 'Glass House' restaurant has just opened providing chic and contemporary dining space, and there is a brand new tennis complex with four indoor courts ready for winter weather. Future plans include new changing rooms, pool extension, a power-walking track through the woods and 12 more hotel rooms or lodges.
Goossens is in a sense responding to trends. "People are increasingly conscious of the importance of maintaining a fit and healthy lifestyle, seeing it as a necessity rather than a luxury. They also want to be able to socialize and relax with other like-minded friends and family. I know the obesity problem is getting worse, but this particular product has a unique place in the market. And I think if you've got a boutique hotel that is actually able to offer these health and wellness facilities, I think we are in a great market for that." Goossens empowers his staff to keep of track changes in the marketplace. "We have heads of department for all key areas of our business - the hotel, food & beverage, spa, and fitness - and they are all tasked with keeping tabs on industry trends," he says. "And we subscribe to all major trade-related magazines." Goossens also encourages his head chefs to dine at the business expense once every three months in any restaurant they want - "as long as they bring back what they have learned to improve our business," he explains.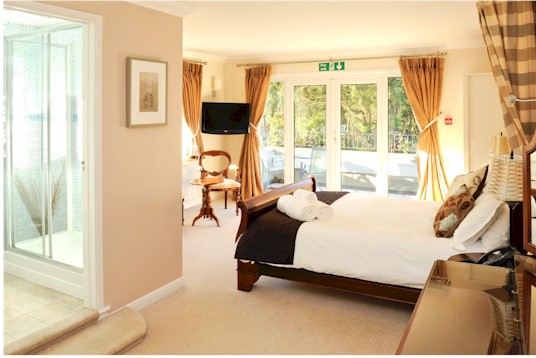 Hotel room at Wickwoods
Although Goossens sees the boutique hotel being an important part of the future, at the moment he describes Wickwoods as a primarily a lifestyle members club. "People say to me 'well, what is Wickwoods?' I say it's a lifestyle club. Is it a membership club, is it a function venue, and is it a restaurant? Is it a boutique hotel or spa? The reality of it is that it is all those things. But we do have planning consent to build an additional 12 rooms on top of the seven that we've currently got, which will take us to 19. And we will build them at some point but we haven't set a date for that start. The current accommodation does well. We run out about 75 percent occupancy. But if we are going to build more rooms, we are probably going to do a complete refit." He says the guests enjoy the relaxed, unique charm of the place and the personal service. "I hadn't really considered us a Boutique Hotel as we really have been focusing on the development of the other facilities, which said we get some great reviews and a lot of repeat business, the standard of the other facilities is far superior to most other venues in the boutique hotel market."
The hotel is not the only part of the club that Goossens would like to expand. "We've also got about 18 acres of woodland so we are considering building a woodland treatment center because the spa has become very successful. We will offer luxury treatment, massages, sauna….and, if we do that, we may put in an application for much bespoke luxury woodland lodges. In fact, we are more likely to develop those first than we are the hotel rooms because it just gives us an additional edge more over other venues. And would complement existing elements."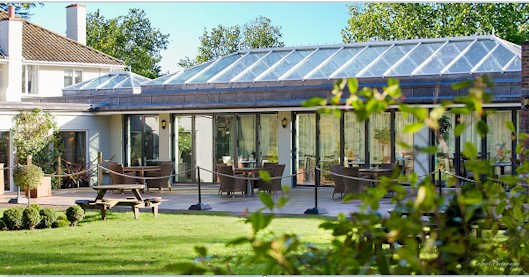 Wickwoods Exterior
The club has been successful in attracting tennis breaks and is now looking at yoga breaks. The hotel is also attracting an increasing interest from corporate clients mid-week. But the biggest constraint at the moment is the small number of rooms in the hotel. Although Goossens doesn't have a hotel background, he believes all businesses are principally run on the same basis. "You need to understand what the demand is, what other people are providing in the marketplace and the price point. Once you understand this you can consider if you can offer a better product at a better price. It then down to bring the product to market and providing both a great product and service. Whether that's making buttons, selling memberships, selling rooms or selling steak and chips the principle are basically the same." But he does acknowledge that as the hotel element of the business expands, he may well need to bring in some expertise. "On the hotel side, as we come to development, we would look for someone with that expertise and I would suspect that that person would also run the reception."
As for the future, Goossens is caught in two minds. "It's a funny business with which I have a love-hate relationship. Catch me on a bad day and I would be recommending to partners that we should sell, on a good day I see the business as a pension plan. My real skill is in acquiring run down property based business and turning them into valuable assets, that's probably where my skill set is best applied. I am not as good running the day to day. I can do it however after a while I tend to get a bit bored, I need a challenge."
Simon Hudson is a tourism aficionado, exploring the world, spreading his passion for travel, and enlightening audiences on every kind of travel research from winter sports to film tourism. He has written eight books, and over 60 research articles, many of them focused on tourism marketing. He is the Endowed Chair for the SmartState Center of Economic Excellence in Tourism and Economic Development at the University of South Carolina. Dr. Hudson can be contacted at 803-777-2705 or shudson@hrsm.sc.edu Extended Bio...
HotelExecutive.com retains the copyright to the articles published in the Hotel Business Review. Articles cannot be republished without prior written consent by HotelExecutive.com.