What's New & Extreme in Weddings
By Madeline Daryadel, Founder/Director, Wedding QuickQuote
Co-authored by Mark Sonder, Chief Entertainment Officer, Mark Sonder Productions, Inc
Concert Feel
Bring in headline entertainment with concert like sound reinforcement and lights and, yes, the bride will still be the most beautiful one at her wedding and still be the center of attention when a musical headliner bows to the bride. We're speaking about acquiring your own star to perform at your wedding. You will need a band and/or DJ, to keep your family and friends rockin'all night long. Whether you enjoy the classic rock sounds of The Fifth Dimension performing, "Wedding Bell Blues" to Ahmir doing "The Wedding Song," or go with Above and Beyond; cabaret's Andrea Marcovicci who appeared in The Wedding of Iphegenia or Ann Hampton Calloway whom Streisand has recorded several of Ann's songs including "I've Dreamed of You," which she sang to James Brolin at their wedding, to Billy Idol and his "White Wedding." What about heartthrob Michael Bolton? If the Rolling Stones can do a Bar Mitzvah, then... Just call your favorite agent to arrange to have your once-in-a-lifetime reception be a once-in-a-lifetime special event. Rock the night away….Think 3 hour RECEPTION: Stage, big dance floor, cocktail seating with high tops, 2 hr. open bar with signature wedding beverage, strobe lighting, great speakers. Food= heavy hors d'oeuvres, snacks on the tables, cheese, fruit & vegetable platters, pasta, sushi and carving station. Close the bar, cut the cake, roll in the dessert station along with Cordials and flavored coffee. What a blast, say good night.
A Beach Wedding with a Pirate Touch
Ahhh, the sun, the sand, the bare feet, your spouse by your side and a slight breeze fills the air. You can keep it casual, pass some drinks, hors d'oeuvres, cut the cake and call it a day. OR create an action dream. Keeping the sandn'surf theme there's the original beach music by The Drifters. Remember "Under The Boardwalk," and of course, "This Magic Moment."
Another thought, while at the beach who can think of the sea without thinking of Captain Jack Sparrow? (with the song by The Lonely Island). Yes, I am submitting to you Pirate Entertainment! As the New York Times reported on December 27, 2013 writing about The Greatest Pirate Story (N)ever Told, "How do you describe a show whose script changes with every performance?" Have these pirates listen to your story and build a performance around it. Your guests will be captivated. Aaarr!
Depending on the bride's wishes, this type of entertainment can be customized from a five-minute, 'pop-up' vignette, to an entire scripted scenario that runs from the ceremony to the reception. A large scale production with a cast of five or six lasts all night, requiring scriptwriting and choreography specific to your wedding and many performance aspects are involved (music, sword-fights, interaction, etc.) The right team can even write and perform a custom pirate song about the bridal party, and/or start working with the bride and groom two weeks prior, teach them stage combat basics, choreography and actually make them a part of the action!
Who wouldn't love the drama of the pirate crew interrupting the service during the infamous "objection" moment. The captain professes his love for the bride, draws his cutlass and awaits satisfaction. However, the groom won't have it. His bride tosses him a sword and the two begin to perform a prearranged, choreographed fight. When a second pirate enters the fray, the bride also produces a sword, until both pirates are held at bay by the loving couple. The pirates yield and see that they are no match for the couple, or the love they share. Apologetically the pirates agree to run ahead and prepare the reception for the rest of the lot-because they might as well get a good party out of it all!
You can already guess that in the cocktail hour 2-3 pirates stroll through the crowd while at the celebratory meal, they roam from table to table making sure everyone is enjoying themselves. Say no more about the swashbuckling cake cutting and the dancing "doing The Jack Sparrow" after party.
Destination Wedding-At Home
Think of the beautiful beaches of Rio de Janeiro in Brazil, SA. When it comes to music, you need entertainment as exotic as your destination. The Brazilian 2wins (Twins) are the hottest new experience breaking into the entertainment world. They are known internationally for their one-of-a-kind sound, high-energy performances, and unique approach to live music Infusing violin, ukulele, bass, drums and vocals. The group is dynamic enough to be a part of the entire wedding celebration. From the ceremony until late in the night, imagine only having to book one group to handle all your entertainment needs. They are so incredibly diverse, your guests will be blown away it is the same group.
Keep the rhyme and the theme alive throughout the evening with a variety of food and flavors. Start with an assortment of hors d'oeuvres, pastry puffs filled with marinated chicken, goat cheese, wild mushrooms, coconut shrimp and fish tempura served with local wines and a mojito-like cocktail made from Brazilian sugar cane liquor. Dinner begins with a fish soup/stew with a dash of coconut milk, followed by a serving of Bolinhos de Bacalhau salt cod fritters, the main course is called Feijoada, a combination of meats, black beans, served with rice & greens. A cheesy pastry dinner roll called Pao de Queijo, are a favorite and for dessert there are fudgy balls of chocolate, orange juice flavored flan, and a traditional weddings cookie called casadinhos, made of marmalade, honey, jam, or cream.
Country Western Outdoor Rustic
Today's weddings should be reflection of your lifestyle. If casual attire; jeans, cowboy boots and ten gallon hats are a part of your wardrobe then an outdoors wedding under the sun or the stars is right for you. Mother Nature is a great decorator. Situated in a grass valley surrounded by rolling hills or a mountain range, lake side or a tropical garden, the backdrop for your event will help set the tone. One idea for an informal afternoon event is family style service. Have your tables set with colorful linens and dishes, bowls of garden salad, potato, coleslaw, platters of fried chicken, grilled fish and vegetables, ceramic tea cups filled with pickles and condiments. Another is a pot-luck buffet. Instead of gift have your guests bring their favorite dish. BBQ is always a favorite, dress it up with grilled shrimp on the barbie and blackened catfish. Entertainment is the key to a successful wedding and your choices for a Country sound are wide and varied. From a DJ that sets his dial to the Nashville, to a fiddler, banjo playing washboard strummer, to a full blown a western band with a singer and caller. Whatever your fancy will sure to have your guests lined up on the dance floor. Heehaw.
Love to Dance
From Brazil to Cuba, Habana Sax is a breathtaking and energetic experience. This fabulous ensemble synthesizes Afro-Cuban, Salsa, Latin jazz, and Brazilian rhythms with amazing breadth, direct from Havana, they are anything but traditional. They offer the discovery of a different communicative music, transporting the audience to the tropical atmosphere of perfume Cuban music invites you to dance their varied and lilting rhythms such as cha-cha-cha, mambo, rumba, danzon, bolero, conga, salsa, without forgetting the essence of jazz and Latin jazz.
Together with the success gained in Cuba, the originality of Habana Sax has allowed them to develop a successful career abroad, making numerous international tours in several European countries such as France, Spain, Germany, Luxembourg, Belgium, Poland, Switzerland, Estonia, Czech Republic and Finland plus Canada, The Bahamas, Brazil, Malaysia, Namibia, Zimbabwe, Kenya, Seychelles, Madagascar and for your wedding. Habana Sax offers something for everyone at your reception.
Keep the beat and your guest happy with a buffet of Cuban Cuisine. An assortment of salads to include; the traditional habichuela, a combination of green beans, cucumber, tomato, onions, garlic in red wine and honey vinaigrette dressing, a tropical fruit presentation and garden salad, skewers of ham, cheese and vegetables, mini Cuban and soft roll sandwiches, sides of sliced green plantains, twice fried and topped with garlic mojo sauce, ham croquettes, and fish balls, and your choice of roast pork chicken fricassee or ground beef picadillo with rice and beans, Complete your evening with a Cuban coffee and a slice of rum wedding cake and don't forget the ribbons for good luck.
In Closing
Why go to the extreme or have a theme wedding? Pharrell Williams would answer this question, "Because I'm happy." And if you are happy, he suggests, especially at a wedding, that you "Clap along if you feel like a room without a roof; Clap along if you feel like happiness is the truth; Clap along if you know what happiness is to you; Clap along if you feel like that's what you wanna do." And why, because you'll be happy with the new and extreme in entertainment presented at your wedding!
Resources
www.drifterstribute.com
www.greatestpiratestory.com
www.brazilian2wins.com
www.habanasax.com/1.html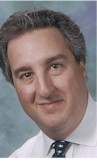 Mark Sonder is a Certified Special Events Professional and the Chief Entertainment Officer at the 29 year old award winning entertainment agency Mark Sonder Productions, Inc. Mr. Sonder maintains two offices, one in the Washington DC metro area and the other in Atlantic Beach, NC. A wedding specialist, he has written the book for the industry, entitled, "Event Entertainment and Production." In addition, Mr. Sonder is a Lecturer in Tourism Studies at The George Washington University in Washington DC. He can be reached at 202-369-1063 as well as msonder@marksonderproductions.com.
Madeline Daryadel is Founder/Director of Wedding QuickQuote. In 1997, she recognized the unlimited potential of the Internet, and partnered with Gilda Steiger. They founded MADSearch. In 2005, they joined with Charles Deyo, President of Cendyn to form MAD-Marketing. Ms. Daryadel's hospitality experience along with her Internet marketing background inspired the creation of Wedding QuickQuote, an instant answer RFP for the wedding, and social event markets. Ms. Daryadel can be contacted at 561-314-3252 or Madeline@MAD-Marketing.com Extended Bio...
HotelExecutive.com retains the copyright to the articles published in the Hotel Business Review. Articles cannot be republished without prior written consent by HotelExecutive.com.