Pushing the Boundaries for Guest Experience
By Eric Rahe, Principal, BLT Architects
Co-Authored by Donna D. Lisle, AIA, LEED A and Kevin Aires, AIA, LEED AP, BLT Architects
We are introduced to the concept of sharing in childhood, and we are taught to incorporate this into our daily lives both personally and professionally. Sharing is not a new notion, but over the last few years the simple idea of sharing has become a major international economic trend that is having an impact on how hotels are designed and run.
"The Sharing Economy" is built around the sharing of human and physical assets. But the ways it has been realized recently can be surprising. People in every income bracket are sharing everything from homes to cars to umbrellas to nannies. Ask the people at Zipcar about sharing and they will tell you a story of growth and profit. According to Forbes, the revenue flowing through the sharing economy directly into people's wallets will surpass $3.5 billion this year, with growth exceeding 25 percent. It is a major opportunity for businesses, including hotels that are willing and able to take advantage of it.
The sharing economy is not only transforming how we live, it is also informing our built environment
Space sharing, as we know it now, started in workplaces with the concept of "co-working," which emerged in San Francisco in 2005. This idea was employed by places like Citizen Space and its precursor, The Hat Factory. Both housed technology workers who left their homes, cafes, and corporate offices in favor of rented desks in open offices shared with other independent workers. The recent recession reinforced the trend. In many cases, the economy forced smaller businesses and one-person owned companies to embrace this option as a way to save money while creating their own jobs. Open offices have also been seen in a variety of corporations with innovators like Herman Miller and other Silicon Valley technology companies leading the way.
In the past few years, our firm has been helping multi-family residences adapt to the changing demands of renters. A higher value has been put on amenities and, in turn, these shared spaces have become community staples. One recent luxury residential property we designed in Philadelphia features a shared living room with a fireplace and piano, shared wine storage, and a shared outdoor area. "These shared spaces are designed to promote social interaction and have become the norm when renovating or building new residences," said Kevin Aires, a BLTa senior associate. All were priorities of the building, with less of these features available in the individual apartments.
The sharing economy will continue to have a huge impact on the way people live, work, and do business this year. David Shing, AOL's digital prophet, said "2014 will not just be the year of collaboration for marketers but for consumers amongst each other as well." The hotel industry must grow and change to adapt to this trend by designing and renovating to meet consumers' needs. The end result benefits hotel operators and managers by creating a more efficient property.
Design inspired by the sharing economy can be adopted throughout hotels
Many guests, especially those traveling alone, may not want to physically interact, but they do want to be around people. Shared space in hotels promotes an environment where guests can leave their room and choose not to physically engage, but be in an environment where they can interact if they are compelled to do so. This is an important feeling to create through design, as guests would not feel that social interaction if they otherwise stayed in their room.
Starting in the lobby, many hotels are transforming the space from the traditional check-in desk to a more adaptive modern space where guests can lounge and be comfortable, similar to a living room feel. They check in on their personal computers at a shared coffee table or discreet desk. This is not a coincidence.
Lobby and entrance spaces are being designed without walls or doors. With this comes more casual interaction between lobby and dining; what used to be standalone restaurants that open at specific times are now being adapted throughout the day with easy access for both guests and the public.
For example, the space must cater to and fit the needs of guests and the public who are meeting people for coffee and breakfast in the morning, and then having a glass of wine later in the evening. This can be achieved by changing lighting and moving dividers to make it feel more intimate in the evening without needing a separate space for each activity.
In guest rooms, the personal need for in-room amenities can be offset by those offered in public spaces. "The standard large desk and chair, as well as a built in business area can be scaled down in size or removed completely," said Donna Lisle, AIA, LEED AP senior associate at BLT Architects. Guests can instead find places to work in a comfortable living room style lobby, a coffee area or even outdoors. The shared lobby offers a casual place to meet clients, rather than schedule a formal dinner somewhere or sit in a formal lobby. Business centers with traditional cubicles can similarly be replaced with more flexible seating that can be designed for multiple uses and to accommodate more guests.
There are various advantages for hotel owners and operators to embrace the sharing economy. First, all the public space is easier to renovate and repurpose as the property's needs and demands of guests change. Fewer doors and walls enable architects to reinvent without necessarily rebuilding, saving time and money. The ability to try things and make temporary changes provides opportunities to adapt to changes in the market quickly. This lends easily to another trend, pop-up shops and restaurants. Across the country well-known chefs and retail brands have been experimenting with new concepts by creating temporary locations and experiences. This could be an article onto itself, but for the purposes of this know that the two trends easily complement each other.
Another advantage for hotel owners and operators is by putting more in shared spaces, they can be more economical with guestroom amenities. In many cases, the mini bar, refrigerator or couch may be unnecessary. That does not mean that they should be eliminated entirely. In some cases, guests may desire some amenities that have been removed due to general underutilization and for space saving. Keeping a smaller number available upon request will still result in cost savings while providing flexibility.
With the option of more desirable shared space, guests may choose to spend less time in their rooms. Less active occupancy of individual guest rooms has been proven to save energy when guests are not present. Meanwhile, public space is lit and temperature is controlled at all times regardless, so increasing use in those areas maximizes efficiency. Another added benefit may be increased sales from non-room revenue. By getting people out of their rooms and into spaces where food, drinks, and other products are available, they could possibly make additional purchases.
While the approach of shared public space and shared amenities may be beneficial for many hotels, it is not necessarily a concept for all. For example, elite hotels are often not the best fit for sharing-based design.
As privacy is often a requirement for a particular type of guest, large lobbies that are wide open to the public and promote social interaction with other guests might not be utilized or appreciated.
However, that does not meant elite hotels can't participate in this sharing economy trend; they just need to go about it differently. The high profile nature of certain guests requires a different type of configuration of shared space.
For instance, luxury hotels that accommodate celebrities and other high-profile guests can be more discrete with the use of their shared space. Instead of being public, it may be private, but it should still provide the flexibility of accommodating large groups of people. This might look like floor space that can accommodate a celebrity and his or her entire entourage via connected rooms and shared common space. The creation of flexible space between private and shared space facilities on floors allow hotel owners and operators the option to easily create shared space for meetings, dinners, or other uses requested by high-profile guests.
Consider a group of penthouse suites on either side of a hallway. They can be rented individually, of course. But that has limits. Designing with the sharing economy in mind, a hotel might re-think the hallway design for the dual purpose of also being a sitting or living room if a large group needs rooms beyond what a single suite can accommodate. Doors can be added along the hallway that remain open most of the time but can also be closed and accessed with a room key. All the space beyond the doors, including the hallway and individual suites, become shared. This enables a variety of new possibilities for temporarily customizing the whole area to accommodate guests with unique needs.
The sharing economy may also lead to greater innovation in how existing buildings are being reused as hotels. While there has been a generally accepted building type required for hospitality properties, smaller guest rooms and more open public spaces could provide opportunities for creative architects and hotel owners to push the boundaries of the modern guest experience.
Overall, the sharing economy can be applied to many different properties and business models to provide innovative new shared spaces.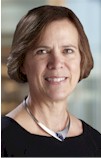 Donna Lisle contributed to this article. Ms. Lisle is a LEED certified Senior Associate at BLT Architects in Philadelphia, PA. Her expertise in architecture and interior design stems from over 20 years in all aspects of design, team and project management. Ms. Lisle has been responsible for the design and management of major hotel resorts, residential projects, pharmaceutical facilities, institutional and government research buildings, and academic institutions. Most recently, she was Senior Project Manager at Revel Resort and Casino, the new landmark property on the Boardwalk in Atlantic City, New Jersey. Ms. Lisle has also worked on renovations at the Dorrance H. Hamilton Garden at The Kimmel Center and The Latham Hotel, as well as development of the 2010 Master Plan for The Union League of Philadelphia. In addition to professional work, Ms. Lisle periodically teaches at Temple University's School of Architecture. She received her Bachelor of Interior Design at Auburn University and her Masters of Architecture at the University of Pennsylvania.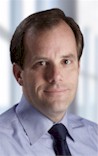 Kevin W. Aires contributed to this article. Mr. Aires is Senior Associate at BLT Architects and serves as a project manager for many of BLT's academic projects, involved in everything from programming and code analysis to value engineering and construction closeout. With a background in energy-efficient design research, Mr. Aires leads sustainability efforts at the firm through his role as co-director of BLT's Green Design Committee. Mr. Aires' resume includes numerous projects at Villanova University, including The Hamlet of Villanova, which featured student housing, a performing arts facility, parking garage and utility plant; The Learning Commons at Falvey Memorial Library Hospital, which was the first phase of a library renovation; and a makeover of the university's varsity football lockers. Mr. Aires also has completed numerous projects for The Pennsylvania State University, Chestnut Hill Academy and the William Penn Charter School. Those include the School of Forest Resources at Penn State, a master plan program for Chestnut Hill's independent school for boys and William Penn Charter's Upper School renovations. A graduate of Swarthmore College, he received a Master of Architecture from the University of Oregon. He is LEED AP accredited and is a member of the American Institute of Architects.
Eric M. Rahe is a principal and member of the executive leadership team at BLT Architects. Ericís thirty years of practice span the hospitality, residential, retail, commercial office, and educational sectors with a special focus on large-scale hospitality and resort projects. Mr. Rahe has led projects at more than 17 hotels, ranging from limited service hotels to large-scale, multi-billion dollar resorts. Having developed a strong interest in how the design process influences the success of each project and a passion for clarity in design and communication, Mr. Rahe has built a reputation for his analytical approach to understanding his clientsí needs and managing large and diverse teams. Mr. Rahe can be contacted at 215-563-3900 or hmt@blta.com Extended Bio...
HotelExecutive.com retains the copyright to the articles published in the Hotel Business Review. Articles cannot be republished without prior written consent by HotelExecutive.com.