Hotels Bring Unique Brand Experiences to New Travelers
By Keith Simmel, Principal, Cooper Carry
Co-authored by Robert F. Uhrin, AIA, Principal, Cooper Carry
They're in their 20s, traveling for business and they're not choosing a hotel based on loyalty points. The hotel industry is banking on this new group of travelers to boost its economic growth well into the future. Hotels are repackaging the brand experience to appeal to this new customer and they're spending tremendous resources to get it right.
This new demographic is not a uniform, homogenous group and they don't necessarily have loyalty to any brand. People years ago wanted to stay at a Marriott so they could build up their points, but that doesn't drive this generation. They don't fit into a box or stereotype. This is the young twenty-something coming into the business world and it's becoming increasingly important to tailor brands to appeal to this new segment.
Almost every hotel brand is developing and transforming its flags to better respond to generational changes and elevate brand identification. Once those brands identify the needs of this new, young traveler, we at Cooper Carry must figure out how to bring that brand vision to life at a hotel site.
We recently completed an Embassy Suites Springfield in Virginia, which is a project that caters to the younger generation's preference for variety by providing multiple public space options for travelers. The project totals 189,650 square feet of hotel space, including a full restaurant with expo-kitchen concept and bar, an indoor pool, and fitness center. There are shared facilities for teams to meet as well as opportunities for solo travelers to connect and work outside their rooms. Approximately 5,700 square feet of meeting space is spread amongst formal meeting salons, a boardroom and flexible meeting spaces. AC Hotels by Marriott is another player that's being very aggressive about appealing to that segment with unique designs and experiences.
These travelers want experiences that are cool, hip and comfortable. The trend is to create larger public spaces that are more inviting even in the select-serve brands. Many new select-service hotels feature food and beverage components, which allow guests to check-in and provide them with the option to go downstairs and get a snack or meal.
Younger travelers are gravitating more to social spaces such as lobbies, restaurants and common areas. Room sizes are also shifting accordingly. Many hotel brands are expanding their lobby offerings to allow travelers to have a variety of experiences. One example of this can be seen at the D.C. Marriott Marquis hotel, which Cooper Carry has designed in collaboration with tvsdesign. This 1 million-square-foot hotel, which will open in May of this year, will include six food and beverage outlets including two restaurants, three bars and a coffee shop. The expansive lobby will be divided into three different zones to provide guests with a variety of options. The exterior materials and the architectural character of the D.C. Marriott Marquis will be compatible to the area and with other newer buildings in its D.C. neighborhood, while still reflecting Marriott brand attributes.
Technology has become very engrained in society and is a huge priority for next generation travelers. Connectivity to the Internet and social media is considered by many to be a necessity. Hotel brands are responding to technological demands both through operational adjustments and a host of amenities. The process of designing and constructing a new ground-up hotel can often take three to five years, from start to completion. This can create challenges because technology is evolving at an even faster pace. What is new one year may become obsolete by the next. Hotel developers, owners and designers are finding that it is increasingly important to be on the cutting edge in order to keep up with changing technology and to be one step ahead of the traveler preferences and demands.
Guest rooms on some of our most recent project are being designed with large screens that are Internet enabled. This will allow guests to plug in their devices and see information in a large-screen format. Access to technology itself is becoming a critical amenity for travelers. More and more people are making decisions about where to stay based on Internet speed. Some next generation travelers would prefer to stay at more limited-services service hotels over a full-service hotel if the select-service hotel is able to provide faster Internet connection.
As hotels seek to create new brand experiences for a changing demographic, they're also targeting the female traveler looking for a unique guest experience. One operational way that several hotels are increasing market share is with the development of female-only floors. These floors are only accessible with a special key card access to accommodate women guests who are traveling alone.
This is the female traveler who doesn't want to eat in a restaurant alone or let room service in. Instead of creating a public realm for this traveler, they're designing a private, exclusive and safe environment for her.
Hotels took a hit during the economic downturn and brands that have not typically been urban or center-city brands are desperate to grow market share. The Cooper Carry-designed Capitol Point Hyatt Place in Washington, D.C., which will be completed this summer, is an example of a hotel expanding into urban markets.
Hyatt Place is one example of a brand that is evolving to appeal to hip, younger travelers. This 192-key limited-service hotel is located in the northern portion of the NOMA district; an up-and-coming vibrant mixed-used neighborhood located less than a mile from Union Station and within view of the Capitol Building.
While it uses many of the prototypical Hyatt Place brand components, the hotel incorporates uniquely designed lobbies and guest rooms that reflect urban site conditions. The façade itself was custom designed, but the hotel maintains and showcases brand identifiers. The hotel will provide close to 200 guest rooms, 1,200 square feet of meeting space, a restaurant, fitness facility, and a pool on a site that is just more than 100,000 feet.
Cooper Carry has designed the Hyatt Place/Hyatt House in Charleston, S.C., which is currently under construction. It is similar to what we're doing at Capitol Point in terms of reorganizing major brand identifiers in a unique urban downtown context.
Downtown Charleston has its own set of architectural guidelines and a stringent review process to ensure that new buildings fit within the existing architectural context. Part of our task at the Hyatt Place/Hyatt House was to reinterpret the exterior and interior of the hotel to still include brand identifiers (such as wedge shaped roof/facade) in a way that was recognizable but subtle enough to complement the surroundings.
The design takes its cues from the surrounding scale and architectural expression of the existing streetscape, while also responding to the allowable zoning envelope in this part of the city. The resulting collage of building massing, scale and architectural expression will reinvigorate this portion of King Street and will serve as a catalyst for future growth in the city.
The Charleston dual-brand hotel is an anchor of a larger mixed-use development, which is reflected in the design. The design reinforces the brands, the development context and the larger aesthetic of downtown Charleston. One unique aspect of the hotel is that it has a much larger conference component than is typical of limited-service hotels. This is because of the high total key count and Charleston's position as a highly desirable destination market that draws visitors from the Southeast and across the country.
The ownership group responsible for the project chose to take advantage of the built-in tourism market and to create a special conference center for group meetings, weddings and other destination functions not typically associated with limited-service offerings.
Many hotels are thinking about how to adapt their products to appeal to the new traveler and make their offerings relevant in a changing market. As the needs of travelers evolve, brands are creating fresh, invigorating interiors and more inviting exteriors. They are also providing unique and varied experiences to appeal to younger travelers.
Cooper Carry's projects tend not to be prototypes where you take the brand vision and replicate it for the site. Many of our current projects involve customizing brand prototypes for urban sites and mixed-use developments. We listen to who the brands think their target market is and then we figure out how to deliver the best experience in the real world. In terms of appealing to the next generation of travelers, flexibility, technology, and diversity of options are key factors in the design.
As architects, planners and designers who serve hotel developers and owners, we can never be satisfied with keeping the status quo. We believe in designing hotels that serve the needs of their users, enhance the communities into which they are built, and provide innovative and thoughtful solutions. The industry is constantly updating for the next wave of business and leisure travelers and to remain competitive, the design of hotel offerings must evolve.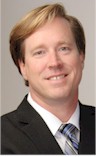 This article was co-authored by Robert F. Uhrin, AIA, Principal, Cooper Carry. Mr. Uhrin has spent the last 20 years designing hotels and conference centers in urban environments. He leads a thriving hospitality architecture studio in Cooper Carry's Alexandria office and is a member of the firm's executive leadership. After joining Cooper Carry in 1995, Mr. Uhrin spent a decade in Atlanta where he settled into hospitality architecture as a specialty. In 2004, he brought this expertise to Cooper Carry's Alexandria office, where he specializes in integrating hotels into mixed-use developments as the market tends toward smart growth-related projects. Mr. Uhrin has held a leadership design position on more than 40 hotels and 7,000 keys, in the DC area, most of which have been in an urban setting where the building is expected to catalyze its environment. Notable projects under his direction include the Arlington Capital View Renaissance and Residence Inn, a 625-key, 440,000 square foot hotel; and the Westin Alexandria in the Carlyle development of Alexandria, Virginia. Mr. Uhrin is a member of the American Institute of Architects (AIA), the National Council of Architectural Registration Board (NCARB), and the Virginia Society of the Arts. He graduated with a bachelor's degree in architecture from Virginia Polytechnic Institute and State University.
Keith Simmel is a Principal in Cooper Carry's hospitality studio. He joined Cooper Carry in 1992, was named Associate in 2003, Associate Director in 2005 and Principal in 2008. He has worked on numerous luxury hotels, resorts and conference centers across the United States. Some of his more notable projects include The Sanctuary at Kiawah Island, South Carolina, a 255-room hotel, spa and conference center that has garnered numerous awards and accolades, including a coveted 5-star award from Mobil for both the hotel and spa. The Westin Alexandria & Jamieson Condominiums. The full service hotel is located in the Carlyle development of old town Alexandria, Virginia. Mr. Simmel can be contacted at 404-240-9534 or keithsimmel@coopercarry.com Extended Bio...
HotelExecutive.com retains the copyright to the articles published in the Hotel Business Review. Articles cannot be republished without prior written consent by HotelExecutive.com.