'Fix it, Plus one': Solving Problems for Hotel Guests
By Simon Hudson, Endowed Chair in Tourism and Hospitality, University of South Carolina
Last year, I wrote an article in Hotel Business Review "The Service Recovery Paradox. Does It Really Exist?", which suggests that customers who are dissatisfied, but experience a high level of excellent service recovery, may ultimately be even more satisfied and more likely to repurchase than those who were satisfied in the first place. Although I concluded in the article that 'doing it right the first time' is still the best and safest strategy in the long run, what this paradox does reveal is the critical importance of service recovery. A customer complaint represents an opportunity for the company to improve its image and perceived quality, permitting the company not only to make a positive correction to resolve the complaint, but also go the extra mile to really 'wow' a customer and keep them for life.
For this reason, top service companies take service recovery efforts very seriously, and empower employees to go 'above and beyond' when rectifying problems. I heard a perfect example of this from the Disney Institute a little while back. Apparently a young girl (we shall call her Molly) had left her favorite teddy bear behind at Disney World. On arriving back home from their Disney vacation, Molly's parents called Disney to see if they could find the teddy and send it on to them. Disney said yes, they had found teddy, and he would be popped in the post straight away. Two days later, teddy arrived wrapped in pretty Disney wrapping accompanied by a note to Molly.
The note said: "Dear Molly, we are terribly sorry to hear that you left your favorite teddy behind, but we want to assure you that while teddy was here, he had a terrific time." And under this note were numerous photographs of teddy on every single ride at Disney World. What a brilliant service recovery! Disney has calculated the average lifetime value of a typical household is $50,000 to them (yes, I know - astonishing isn't it) so being creative with service and going the extra mile like this is well worth the effort. It looks like Molly and her parents will be in for the full $50,000!
Top hotel companies with strong service cultures also give employees discretion in how to solve guest complaints. At Ritz Carlton, for example, employees have $1,000 or more at their disposal per service episode to resolve complaints or service failures for guests. But in smaller organizations with lower budgets, how can employees implement such 'brilliant' service recoveries? Paul Hudson is Operations Director at Luxury Family Hotels (LFH), a group of eight UK hotels, seven of them recently acquired from the Von Essen Group. His adage is 'Fix it, plus one' - solve the problem then surprise the customer without costing too much money. "We have four core values at LFH," he says: "Care and Consideration for Others; Continuous Improvement; Deliver Exceptional Service; and Going the Extra Mile. I believe that if you put this last one into practice regularly within the business you will find that customers are more forgiving when service/product breakdown does occur."
Hudson has a wealth of experience solving problems for travelers. Having worked in the travel industry for more than 30 years, Hudson has held previous roles as Head of Overseas Operations at Neilson Active Holidays, Product Development Manager and Overseas Director at Cosmos Holidays, and Regional Manager Spain and Winter-Ski operations at First Choice Holidays. Hudson realized the importance of service recovery very early on in his career. "When I worked as a travel representative, and my customers had a problem with the hotel or the airline, I got sick of these companies passing the buck and saying 'it is not my problem'. The problems could easily have been solved but they couldn't be bothered. As a Tour Operator we had to deal with the customer complaint and compensate the customers on their return and later try to recover the cost from the suppliers. I decided that as soon as I was in a position to manage the supply chain, I would make sure that problems would be solved on the spot wherever possible."
Hudson acknowledges that many problems in the travel industry are unforeseen and/or uncontrollable. "Naturally there are myriad examples in tourism where the product or service delivery fails to meet guest expectations. I encourage staff wherever possible not to wait until the problem arises, but to anticipate the issue," he says. "For example, if you are a waiter you have to look around for people who have not been quickly served and if you see someone who has been waiting for too long, you go and apologize, explain the reason, and offer them a free drink before they even get the chance to complain."
One problem Hudson had to deal with a few years ago was a forest fire in Greece that disrupted the holiday of his guests. "Basically we had a forest fire in Greece behind one of our hotels and had to evacuate everyone, which was quite a scary experience for them," he explains. "We put them all up in another hotel and when everything was under control some people stayed and went back to the hotel but others were too traumatized and preferred to travel home. So my team went to those who were going to fly back home and invited them to come back a few weeks later for another trip for free. We had no obligation to do this but it was a gesture that they appreciated when they came back for another visit. I feel that the feedback and the word of mouth was more than worth it."
How does Hudson train his staff in the art of service recovery? "We use case studies, many of them real-life, role plays, and letters of complaint, and then ask them 'what would you have done to solve this?' We also look at previous complaints and learn from them. I try and get my staff to encourage guests to tell us everything about their holiday experience - both good and bad - so that we can learn from it. I will always call guests personally to listen to their story and apologize. I then offer to personally act as their booking agent next time round and ensure their next stay is spot on."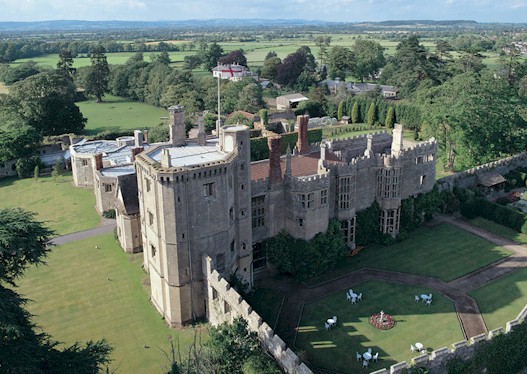 Thornbury Castle Hotel, South Gloucestershire
Hudson believes that although empowerment is critical, employees have to work within a framework when making decisions on service recovery: "It is no good throwing money at a problem without working out what the problem was in the first place and how to prevent it in future. It is also important to find out what the customer values in a service, and exactly what we can do to put a problem right. For example, it would be foolish to give a free night's accommodation for a whole family if just one meal was served in the restaurant too cold. And there is no point giving the customer a free bottle of wine if he/she doesn't drink. A free swimming lesson for the kids might be the perfect remedy, and it costs us very little."
Hudson encourages his staff to think outside the box in terms of what value they can add. "You have to work with each particular guest as they all perceive things differently. At the end of the day, they should always go one step further - solve the problem and go a bit extra. It is not always a question of money - experiences, such as a free ride on a speedboat are sometimes valued more by the customer. Buy them a bottle of champagne after they have already bought the wine so they are still paying their usual amount but you give them something extra." Hudson sometimes asks suppliers to help. "We had a problem in our New Forest hotel, and we knew the family wanted to go to Beaulieu, so we got them tickets. The tickets were free to us but huge value for the customer. It is all about knowing your customer - interacting with them so you can surprise them."
Other examples that Hudson gives of low cost but high guest value WOWs include room upgrades, free spa treatments, free swimming lessons, extra food/beverage offerings, extra sessions of child care, free bike hire, special attention from the Head Chef at dinner, or home-made biscuits in the room for children with their names written in chocolate. "If we really have mucked up then we often offer a return stay either free or at a greatly discounted rate to try to restore the guest confidence. This could be at the original hotel or any one of the group. But before you get to the WOW stage it is vital that the staff have followed the basic complaint handling procedure, which is listen, empathize, agree a course of action and follow it up with the guest. Too often staff will miss out the second step by moving from hearing the problem and then offering a solution. It is important to try to see things from the guest's point of view and showing the guest that you care. An honest apology also goes a long way to placating the customer."
Hudson and his hotel managers also closely monitor all forms of guest feedback. "Over 50 percent of our guests complete a questionnaire before leaving the hotels and over 80 percent of those leave constructive comments on various aspects of their stay. Guests are sent a follow up e-mail after their stay from the General Manager, thanking them for their business and inviting further comment on how we can improve our product and services. Our GMs read these and if they pick up any form of complaint they will contact the guest to discuss the issue. Guests also leave on-line feedback on customer review sites, the most prominent of which is Trip Advisor. These are monitored regularly by the Hotel Managers and if there are any negative comments they invite the guests to call the General Manager directly to discuss and resolve any issues they may not have been aware of at the time. Fortunately these have been few and far between as most issues have been 'nipped in the bud.'"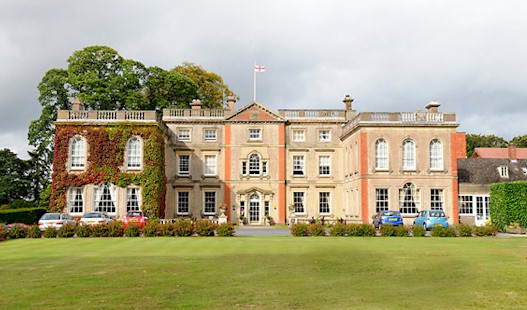 The Elms Hotel, Abberley, Worcester
Simon Hudson is a tourism aficionado, exploring the world, spreading his passion for travel, and enlightening audiences on every kind of travel research from winter sports to film tourism. He has written eight books, and over 60 research articles, many of them focused on tourism marketing. He is the Endowed Chair for the SmartState Center of Economic Excellence in Tourism and Economic Development at the University of South Carolina. Dr. Hudson can be contacted at 803-777-2705 or shudson@hrsm.sc.edu Extended Bio...
HotelExecutive.com retains the copyright to the articles published in the Hotel Business Review. Articles cannot be republished without prior written consent by HotelExecutive.com.