Building a Strategic Analytic Culture in Hospitality
By Kelly McGuire, Vice President, Advanced Analytics, Wyndham Destination Network
Hospitality executives struggle to find the balance between delivering a guest experience that fosters loyalty and repeat business, and delivering on their revenue and profit responsibilities to stakeholders, shareholders or franchisors. If you invest too much in the guest experience, you could impact profits, but if you focus on too many cost cutting measures to drive profits, you can negatively impact the guest experience.
Decisions made in one department of a hotel can have impacts across the organization (a marketing program that puts too much pressure on operations to deliver, or a labor savings initiative that creates long lines, for example). Analytics can help restore balance, ensuring that each department plays a well-defined strategic role in contributing to the balance of guest experience and profitability. This only works if the organization as a whole is committed to this kind of analytically based, strategic decision making.
Strategic Analytic Culture
So, what does a strategic analytic culture (SAC) look like? The figure below outlines the interrelated components of a SAC.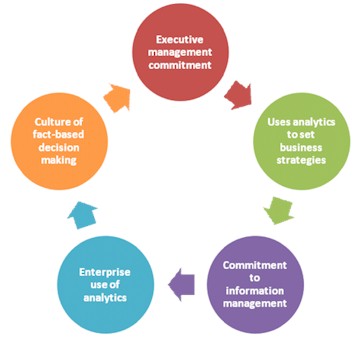 Figure 1: Strategic Analytic Culture Framework
A strategic analytic culture starts and ends with executive management commitment. This level of support is required to make the necessary investments in people, process and technology, as well as to ensure the alignment among departments that is critical to enterprise-level thinking. The executive management team uses analytics to set business strategy. Rather than being guided by individual intuition or aspiration, the data and analytics offer a fact-based pathway towards the strategy, which is based on market conditions, customer characteristics and company's operating circumstances. The foundation of any analytics program is an organization-wide commitment to information management.
Information management programs include data governance to provide data definitions and guidelines for storing and accessing information; data integration to ensure that data from disparate systems is matched and consolidated; data quality programs to ensure data is cleansed before use in analytics; and data storage infrastructure that facilitates access for analytics and reporting. An all-encompassing information management strategy facilitates enterprise use of analytics. Most organizations have isolated pockets of analytic capability, whether it be in revenue management, marketing or finance. Enterprise use of analytics brings these silo-ed departments together, ensuring that decision making is not done in isolation.
Mark Lomanno, Executive Board Member at newBrandAnalytics, in a recent interview for the SAS/Center for Hospitality Research blog, "The Analytic Hospitality Executive", sees the role of analytics increasing in hospitality. "Traditionally the role of analytics has been more in the financial metrics measurement category, to some degrees in the operations category, and in the marketing category; however, in the future all those will come together," Mark said. He predicted that over time, online hotel reviews and comments in social media will replace traditional guest (patron, passenger) satisfaction measures as the primary gauge of customer satisfaction, and that companies will be able to start predicting occupancy and rates by the quality and nature of the hotel's consumer comments and reviews. "This will force operations and marketing to work very closely together to react very quickly to what the consumer is saying," Mark said.
Mark's forecast for the industry points to the need to break down silos, improve communication and synchronize decision making. When the entire enterprise is aligned around analytics, it creates a culture of fact-based decision making. You've probably heard the saying, "In God We Trust, All Others Must Bring Data". Companies with a SAC back up all of their decisions with data and analytics, rather than instinct and persuasion. This doesn't mean that you stifle creativity. It means that creative thought is supported by an analysis to back up conclusions or reinforce decision making. In fact, strategic use of analytics can help organizations become more creative and more agile, when it helps to uncover insights that were not apparent on the surface.
Ted Teng, President, CEO at The Leading Hotels of the World provided this perspective in a recent video interview for SAS and the Cornell Center for Hospitality Research: "We are an industry of emotional decisions. We badly need analytics and good data for us to make the right decisions." Ted explained that the hospitality market has completely changed and industry operators can longer rely on how they did things 20 years ago. "There's a lot of talk about big data out there. I'd be happy with just small data - some data - that allows us to make better decisions that are based on facts rather than based on our emotions."
Where is your organization in this cycle? Are you getting stuck at executive commitment? Perhaps it's been too difficult to build an information management infrastructure? Is analytic competency still residing in pockets across the organization? For the rest of this paper, we'll talk about how you move your organization towards the vision outlined in the strategic analytic culture diagram.
Focus Areas for a Strategic Analytic Culture(1)
Moving your organization in towards a strategic analytic culture requires more than just investments in analytic technology. Building a SAC starts with people, process, organization and technology, in three focus areas within your organization.
Business Analytics Skills and Resources
Information Environment and Infrastructure
Internal Analytic Processes
Focus Area 1: Business Analytics Skills and Resources
1. Find the right balance of resources - Building a strategic analytic culture is not simply hiring a bunch of analytic modelers, but rather striking the balance between analytic rigor and business application. Your best revenue managers understand their markets and their bu-siness, sometimes even better than they understand the forecasting and optimization algorithms underlying the revenue management system. It is their ability to interpret the analytic results and apply them to their market that makes them successful. Think about how to achieve this across the organization with business acumen supported by analytic rigor.
2. Make analytics more approachable - Analytical skills are in short supply. In fact, in the US it is estimated that demand for deep analytical resources will be 50% higher than the supply by 2018 (Sources: US Bureau of Labor Statistics, US Census, Dun & Bradstreet: company interviews, McKinsey Global Institute analysis). Organizations will need to figure out a way to make analytics more approachable. Highly visual, wizard-driven tools enable non-technical users to explore and share "aha moments" without having to be PhD statisticians. They say a picture is worth a thousand words, and that's true in analytics as well. Graphics are much easier for executives to consume quickly and will help to foster that commitment to fact-based decision making. Enabling business users to create and share insights will further the mission of enterprise use of analytics, while free the limited supply of analytical resources to focus on the more rigorous analysis.
Focus Area 2: Information Environment and Infrastructure
Without a strong foundation of reliable and accurate data, analytic results will be suspect, and buy-in becomes impossible. You can spend all meeting arguing about whether RevPAR should include the out of service rooms, or spend it making strategic decisions about price position relative to the competitive set. A sound information management strategy gets you on the road to analytic success, and away from the need to confirm and reconfirm the data. Here's how to establish the foundation for a commitment to information management:
1. Establish a data governance discipline - As data and analytics become centralized, data governance ensures consistency in data definitions, data integration guideline, and data access rules. This is crucial to establishing "single version of the truth" in results and reporting, as well as to build a sustainable process for continuing to advance organizational data collection.
2. Upgrade your information architecture - In order to effectively leverage the insights trapped in today's fast moving, diverse, volumes of data, you need a modern data infrastructure that can support enterprise-class analytics and dynamic visualizations.
3. Bridge the gap between IT and the Business - A strong partnership between IT and the business must be fostered to ensure that the infrastructure described above facilitates exploration and fact based decision making. A key new resource to add to the organization may need to be the "translator" between IT and the business - someone who understands how to interpret the business requirements into an IT context.
4. Capitalize on advanced analytics, not reporting - Earlier this year, I described the importance of advanced analytics like forecasting and optimization, to help organizations become more proactive in decision making. Any SAC relies on forward looking analysis to say ahead of trends and identify opportunities in advance.
Focus Area 3: Internal Processes
Enterprise use of analytics is not as simple as "everyone log in and go." With limited personnel and technology resources, organizations will need processes in place to ensure access to critical analytical or IT resources. Then, the organization can better identify, prioritize and address analytical requirements - whether it be deploying a new retention model or investing in a new analytical tool.
1. Manage analytics as an ongoing process, not a one off project - Internal processes must be designed around sustainable, long term analytic performance throughout the analytics lifecycle. You will need to think not just about developing models, but deploying them, embedding them into a business process, and monitoring and improving them over time.
2. Facilitate Collaboration - Traditionally, hospitality, like so many other industries, has operated with silo-ed departments. To facilitate collaboration, the silos that prevent collaboration must be removed. Technology may be the glue that binds departments together, but true collaboration will require realigning incentives, changing organizational structures, and breaking down barriers. Resources across the organization should be empowered and given incentives to act in the best interest of the enterprise, not just their department.
This is not an insignificant effort in most organizations. Collaboration across the enterprise is not possible without at least one active and influential ally at the top of the organization that is able to drive change. Frequently, a grass roots effort from one department stalls out when that department is unable gain momentum and attention at the executive level.
Getting Started
So, how do you get started? I discussed the concept of analytics as a journey in a previous article . Find a project that is easy to complete and highly visible. Perhaps you start with one small initiative that is a pet project of a visible executive. It can be helpful also to find a project that bridges the gaps between two silo-ed pockets of analytic capability, since those departments are already comfortable with their own data. Leverage the entire cycle from data governance to automation so that you can set up repeatable processes. Start small, and win big, but don't lose site of the ultimate goal - developing a high performance organization built on a solid foundation of information management and advanced analytics.
The most immediate and important executive action is to start asking for proof. Force your teams to defend any recommendations with data. Find out if there are additional data sources or analytical tools that would help them to make better decisions, and make that happen. Encourage collaboration across departmental boundaries. As your success grows, you'll find your peers recognizing the momentum, and wanting to get on board themselves!
References
(1) Portions of this section were adapted from the SAS White Paper "Building an Analytics Culture: A Best Practices Guide"
Dr. Kelly McGuire is Vice President, Advanced Analytics at Wyndham Destination Networks where she leads a team of scientists and developers that build custom analytical solutions for Wyndham's vacation rental business, as well as RCI's exchange market. She is an analytics evangelist, helping hospitality and gaming businesses realize the value from big data and advanced analytics initiatives, to build a culture of fact based decision making. Her first book, "Hotel Pricing in a Social World", was recently published by Wiley books. Dr. McGuire can be contacted at 973-753-6411 or Kelly.McGuire@rci.com Extended Bio...
HotelExecutive.com retains the copyright to the articles published in the Hotel Business Review. Articles cannot be republished without prior written consent by HotelExecutive.com.