The Evolution of the Luxury Guestroom
Less is… More Just Fine
By Michael R. Paneri, Senior Vice President, Hotel Development, Viceroy Hotel Group
With the economic challenges faced by the hospitality industry over the past several years and the need to maximize the value of real estate with limited investment dollars, smaller, more efficiently conceived, and technologically advanced guestrooms have emerged.
The sociological shifts in guest expectations along with generational demographic desires have altered what constitutes and defines "luxury". Great design is still appreciated by the discerning and experienced global traveler, whether visiting for business or pleasure. The innovative way the room is organized and detailed, the features and amenities that are seamlessly incorporated, the distinctive and timeless design style that the room exudes are thoughtfully appreciated by the "new luxury" guest.
Technology has played an integral part in this evolutionary progression. Whether a result of advances in flat panel TV's, high-speed Internet and wireless technologies, the "content" cloud, or the latest entertainment solutions - each has altered the guest's experience, expectations and the physical requirements for the hotel guestroom.
While the size of the bed or the need for a comfortable lounge chair hasn't changed much (let's face it, some things just are never going to change!) other innovations and the thoughtful reassessment of basic functional design elements has led to this "new luxury" standard.
The almost universal movement toward "green", environmentally thoughtful buildings has further played a role in rethinking what is absolutely necessary and the days of "bigger-is-better" are a thing of the past. LEED certification is almost universally accepted as the new standard for design and international local interpretations of LEED are being implemented as well.
The Evolution of the Guest
To understand how the hotel guestroom has changed we need to understand the guest. The younger affluent luxury traveler's expectations are much different than the baby boomers' of the past. Their thoughtful concern about the future of the planet has led to a reassessment of luxury standards that allows for more flexibility and a slightly different focus on the way the guestroom is configured and fitted. It is no longer an afterthought to be "responsible" and green - it is expected.
The "new luxury" guest (young or old) carries all they need in their smartphone and/or tablet and they use these devices for virtually all of their professional, personal and entertainment needs. What previously required multiple technologies and hardware is now consolidated into fewer devices taking up less space and which have become far easier to use. Hotel operators have had to modify the traditional luxury amenities in the room to reflect these simpler demands and to provide the necessary features that support their use.
The affluent guest appreciates cultural and lifestyle experiences; they are social and enjoy the company of others. They are obsessed with design, food, mixology, art, entertainment, travel and fashion. These lifestyle characteristics help us define what is important in our hotels and guestrooms.
TV Technology - Larger, Lighter, Thinner, Greener…
Gone, (thank goodness) is the massive, heavy "blob" once lovingly known to all as the Cathode Ray Tube (CRT) Television. (Don't know what I'm talking about? Just watch an episode of Mad Men or That 70's Show to be reminded.) The creation and continual evolution of the flat panel TV was the first step in redefining the guestroom and the use of space within. This single, monumental technological advancement created the opportunity to capture a significant amount of "found" space in the guestroom by eliminating the mammoth, obtrusive and ever-loathed armoire. Because of this innovation, standard room widths have been reduced and the traditional room design can be turned on its end.

But the creativity didn't stop with just the TV. As the TV became lighter the mounting brackets that secured it to the wall also evolved to become as slim as the TV. Further, with the manufacturers integration of set top box hardware and other entertainment content features within the TV, the additional "boxes" have been eliminated along with the large storage cabinets that held them. Cabling has been simplified with HDMI cables carrying both HD video and audio signals. DVD/Blu-ray player hardware are on their way out, as digital content and cloud storage become the norm. Wireless technologies have also allowed for the connectivity and convergence of music and video devices. Finally, we are now obsessed, not by how large the TV is, but by how thin the perimeter bezel can be. This makes what used to be a huge obtrusive object into a beautiful, technological work-of-art. As costs continue to plummet, expect to see multiple televisions within the luxury guestroom.
A recent development that is being rolled out which adds further to the connectivity alternatives that the guest now possesses is the wireless transfer of guest data to the television - whether entertainment, music, videos or a business presentation - the guest can seamlessly connect their data from the device to the TV from anywhere in the room. The docking station has evolved from a souped-up clock radio to a multi-purpose transmitter of digital content. This device provides the guest with a place to dock and charge their device and, yes, still see the time.
As display technology evolves we are finding greener solutions with respect to power consumption. LED technology has become the standard for reduced power consumption while still producing the high quality, high definition images we have come to expect. But don't get too comfortable just yet because this is all about to change again as super-high definition or 4K HDTV's hit the market.
Power to the People
Power outlets and more power outlets! Device charging is something now observed everywhere we go, with charging stations cropping up as commonly as coffee shops - at airports, shopping center, bars and restaurants, and of course in the guestroom where it is one of the most requested features of our guest.
While the luxury standards of the past went to extraordinary lengths to hide the outlets from guest view, today those ugly little holes in the wall are now showing up front-and-center all over the guestroom. At most of our hotels we have data indicating that guests connect with at least 3 separate devices (laptop, tablet and smart phone) per guestroom on a regular basis. More devices mean more chargers and the need for multiple conveniently accessible power outlet locations within the room. So as operators we need to create new and innovative ways to reduce this impact and make charging as simple as possible.
While Apple has taken the device industry by storm, other device manufacturers have different connectivity solutions and connectors. However, it seems that the one common denominator of all devices is the USB connection. We are seeing the industry respond to these charging requirements by creating simple solutions that can be added to an existing room or built into new construction. A number of great charging and connectivity products exist on the market today that provides a simple solution for device charging. Power blocks with a combination of USB and conventional power outlets are showing up on guestroom desks. For new in wall construction, combination duplex outlets that incorporate powered USB outlets are now available to plug in a charger cord (without the charging brick).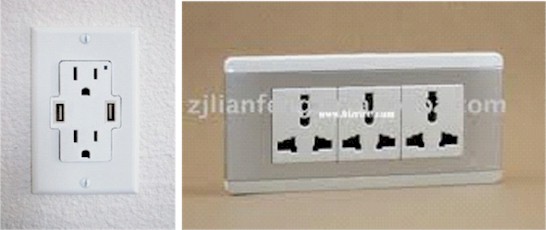 In response to the global guest needs consideration should be given to providing at least a couple of "international" power outlets within the room that thoughtfully respond to global travelers who use a variety of international plugs. Adapters are one solution, but providing a seamless solution to the guest with an outlet that accepts a variety of US, British, European, and Japanese plugs show that we are truly considering our guests' needs.
Bathrooms
Traditional hospitality luxury criteria (established by Mobil and AAA) have not yet caught up with current guests expectations. An important new standard of measure that most operators pay close attention is Trip Advisor and their "Hotel Class" and "Traveler Rating" systems. These reviews have made operators reconsider what is necessary to achieve the new "luxury standard".
The need for a four-fixture bathroom with separate shower, bathtub, lavatory and toilet can be more loosely interpreted today. Depending on the location of the hotel or resort, a luxurious shower for two is in many cases a much-preferred amenity over a separate bathtub and shower or combination tub/shower unit. This has allowed for bathrooms to become smaller and more efficient yet still providing the guest what they desire.
Taking the time to design a specific location for each bathroom amenity is an important consideration sometimes lost in the larger design process. Knowing the operators OSE program and the specific inventory of items that will be used insures that each item has a place in the bathroom and isn't just an afterthought placed on the counter. This thoughtful organization of amenities insures that there is actually space left on the lavatory counter for the guest make-up and shaving bags.
Features like mirrors with integrated televisions and lighting are a response to technological advances (such as LED) and the guests' desire to bring content with them wherever they go - yes, even to the bathroom. These amenities have created "new luxury" features and done so with a reduced spatial impact.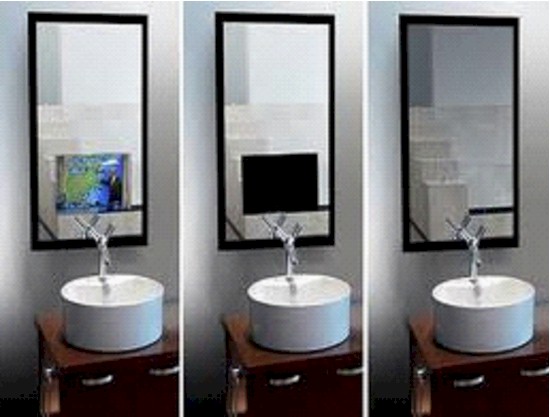 Green solutions like water reducing fixtures have been met with mixed reviews. While the "green" guest mentality wants to do the right thing, there is no replacement for a warm, luxurious shower experience. Innovative head designs with wide spreads and efficient water usage are available in the market but care needs to be taken to select the right solution for the job. Double flush toilets, a European standard, are becoming commonplace in the guestroom. Many of these new innovations are welcomed by the guest and add important points to LEED certification calculations.
Edison Would be Proud
As the world looks to reduce energy consumption and our carbon footprint in new and innovative ways, the incandescent light bulb invented over 130 years ago and remained fundamentally unchanged for our lifetime has essentially become obsolete and in many cases its usage banned. While it used to be that a light bulb-was-a-light bulb and we were concerned about providing a warm quality lighting experience, we are seeing the extensive use of CFL and LED lighting incorporated into our lives. The greatest complaints about these technologies have for the most part been resolved - light quality, color, instant-on, and cost.
LED has made a staggering influx into the hospitality industry with cost of entry being its most significant deterrent. Each month it seems that new innovations are achieved that impose this digital light technology into a conventional shape and size bulb making it seem "familiar". The cost of entry continues to drop and the positive long-term life of the product and "green" impacts are considered to offset this higher initial cost. The "new luxury" guest is embracing this light technology with open arms.
What's on Your Nightstand?
It used to be that the nightstand was the location for a lamp, a book, a pair of reading glasses, bottle of water, alarm clock and a telephone. While we still need most of these items, we have evolved. The bottle of water is being replaced by a "greener" water carafe and glass. The "new" alarm clock is now a docking station for our smartphone that gives us a power supply and a content player (audio and video). Operators have actually considered eliminating the classic clock/radio if there wasn't this concern over proving the time of day to the. Multi-functional wireless streaming technologies now allow us to send content from anywhere in the room to the TV. The book is replaced by the tablet, which provides reading, listening, viewing and a mobile office all in one.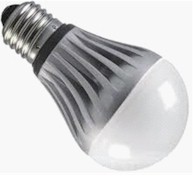 And the common denominator to all of this sends us back to power and charging. With the device sitting on the nightstand beside us we need to be able to charge it - so, 'show me the outlet'. The location of the outlet and available airspace around it are equally important. It must be designed and located to be convenient and to support the potential for the large charging bricks and adapters that accompany the device. In the end, the nightstand probably hasn't gotten any smaller but it has become more efficient and functional.
"Don't blink or you'll Miss the next innovation" - Moore's Law
All of these "new luxury" expectations, many driven by technological innovations, are changing so rapidly that we need to constantly stay ahead of the curve. Moore's Law of computing speed (doubling every two years) applies to some of the innovations we are seeing in thme guestroom from lighting to entertainment to green solutions. We often, delay our procurement decisions to the last possible minute, to try to achieve the latest and greatest, state-of-the-art innovations so that we can increase their useful life. But these changes continue to occur at a rapid rate and we must plan on shorter replacement periods on certain amenities to stay relevant and appeal to our guest expectations.
So while the luxury guestroom of today and tomorrow is still fundamentally the same as it has always been, behind the scenes and within (and on) the walls are exciting new innovations that have changed us forever. We have found that we can certainly get by with less, and that is just fine as long as we stay innovative and forward thinking. Pulling off the "new luxury" in less space is certainly a challenging proposition, but one that keeps us on our toes looking outward at all of the new products and developments that are in the works.
In the end, it all comes back to our Guest. We must appeal to their high expectations in the guestroom by staying relevant and innovative in a world that is in a constant transformation. Our success depends on their satisfaction and comfort with our product and incomparable service so that they continue to come back to us for their next luxury experience.
With 30 years of experience in premier resort, hotel, hospitality and leisure project design and development worldwide, Michael Paneri brings an invaluable skill set to the Viceroy Hotel Group team. A licensed architect and seasoned corporate executive, Paneri has been overseeing the development, design and construction of various Viceroy Hotel Group projects including initial property assessment, feasibility, business development and operational luxury hotel management since he joined in 2005. His leadership and design influence has been critical in the successful expansion of the brand with key Viceroy projects including Viceroy Maldives; Viceroy Anguilla; Viceroy Snowmass, CO; Viceroy Miami; Viceroy Riviera Maya, Mexico; Viceroy New York; Viceroy Istanbul and Bodrum in Turkey; and Sugar Beach, St. Lucia. Mr. Paneri can be contacted at 323-930-3898 or mike.paneri@viceroyhotelgroup.com Extended Bio...
HotelExecutive.com retains the copyright to the articles published in the Hotel Business Review. Articles cannot be republished without prior written consent by HotelExecutive.com.