Hotel Renovations: Keep an Eye on the Return on Design
By Eric Rahe, Principal, BLT Architects
This article co-authored by Donna Lisle AIA, LEED A Senior Associate of BLT Architects and Harry Stenger RA, LEED BD+C, a registered architect and Associate of BLT Architects
Most of the hotel owners and operators we have worked with recently plan major renovations on their properties at least every five to eight years. They often face very a similar challenge: managing risk and surprises through the process of maximizing the return on their investment. Very few renovations go as predicted though, resulting in significant danger to the physical plant, guest experience, and bottom line.
From crumbling infrastructure to environmental hazards to undoing and/or figuring out what happened during prior renovations, there's literally something - often something costly - behind every wall or ceiling. As a best practice, property owners and operators should always do some homework - or hire someone to do it for them - before beginning a renovation project.
Begin by Considering the Goal of the Renovation
Transformation to an upscale hotel? Sprucing up a mid-priced family hotel? A more technologically advanced place for business travelers? Budget accommodations? A better meeting or special event destination? Something in-between?
These questions may be easily answered with a clear vision from leadership as well as an understanding of the local market. Not knowing the answers in advance will lead to confusion throughout the process and could lead the entire process astray.
In many cases, a renovation is the means by which the property is re-energized and repositioned in the neighborhood. This is a unique opportunity and challenge. The building could have many secrets and no clear answers from a lack of historical knowledge or documentation.
Next, It is Important to Talk Up Front About Budgets
Since everything boils down to money, being upfront with your design team on the budget is critical. If not provided the there is a potential for overdesign and ultimately the need to redo concepts, resulting in additional costs in effort and time.
Look Behind the Curtain.
Before any projects starts, considering poking holes in the ceiling and walls just to see what lies above, below or within. See where those junction boxes are, locate any water damage (whether active or not) and figure out whether wiring actually is in service or was last used during the Eisenhower administration.
In addition, utilize the understanding of the hotel's engineering staff to provide insight into the property. Of course, original documents can be extremely helpful, but often aren't readily available. Even if they are their accuracy can be questionable.
Some of the Items That May be Found Include the Impact of Changing Codes
Because codes are continually changing, prior fixes may not be up to code, whether it's the mechanical, fire, building or any other kind of code. The codes are always changing, and just about anything's possible when it comes to prior renovations. It is important to understand what code upgrades are necessary as a result of the renovations.
Then there is the issue of whether prior renovations partially took out older elements or covered over them...This discovery can lead to costly fixes or changes to the design.
Don't forget about hazardous materials. While lead paint isn't much of an issue these days, asbestos remains a challenge. These issues may be tackled early in the renovation. Fortunately, asbestos abatement can include encapsulation, a less expensive alternative to time-consuming removal.
Some renovation projects have the added challenge of historical issues. Many owners may not care about historical aspects, but a sense of tradition is important, especially if the local community cherishes the buildings past life. Destroying landmarks rarely makes sense for business or politics. Consulting zoning and preservation experts upfront often pays dividends at the end.
Consider the Scope of Work
Minor changes over the years can add up, so a code review usually is in order.
Think about a door to a stairwell. Change the paint and it's probably no big deal in any jurisdiction. But if renovation plans include replacing the door, it must meet current fire and accessibility codes - codes which may be different everywhere -- and might prompt a chain of other changes to that stairwell. In the end, it might be best to change the scope of work not to include the door change.
In many places, small rooms won't do. Sometimes that's because they don't meet Americans with Disabilities Act standard. Other times, especially in upscale properties, visitors want more space.
While some hotels combine two rooms to make a suite, it might be more effective to make better use of existing space by combining a desk and dresser to open up a room. And in hotels popular with business travelers, closets are becoming increasing irrelevant - the clients just don't use them, so that space can be put to better use. And where closets do remain, the doors are being removed to offer the illusion of additional space.
Then there are the "business centers" that once were so popular for people on the go. Today, the ever-increasing number of portable electronic devices means there's no need for space with desktop computers. Instead, those areas are being turned into paying space, with Wi-Fi connectivity available throughout the hotel making up the difference. Some hotels are retaining a small space with a printer, enabling customers to print out a boarding pass.
The space saved by reducing or eliminating closets often can go toward larger bathrooms. One caution: This can challenge the design team who will have to work around existing plumbing and walls, as well as the ever-present building codes.
Another major trend is that meeting room space often can be more valuable than guest rooms. While large ballrooms still have their uses, newer or renovated hotels typically are adding additional smaller break-out meeting space to accommodate varying business needs,
Some other current trends hotel operators are working to incorporate into renovations include:
Technology and flexibility. Those are perhaps the two biggest trends in the industry today. While there isn't a whole lot to alter when it comes to large, open spaces such as ballrooms, the latest technology must be incorporated, making features such as portable dividers and connectivity to the latest technology of the utmost importance.
Redesigned lobbies. Lobbies have become the multi-purpose rooms of hotels. By being more casual and open, they can promote social interaction. That said, give thought to future, as yet unknown uses, and be wary of something that seems exciting now, but becomes problematic. One recent hotel renovation had to renovate a multi-level lobby - there literally were steps everywhere. It may have looked fashionable in the 1970s, but the Americans with Disabilities Act changed all that.
Business Centers. Then there are the "business centers" that once were so popular for people on the go. Today, the ever-increasing number of portable electronic devices means there's no need for space with desktop computers. Instead, those areas are being turned into paying space, with Wi-Fi connectivity available throughout the hotel making up the difference. Some hotels are retaining a small space with a printer, enabling customers to print out a boarding pass.
Upgraded exercise facilities. No longer can a hotel get away with a weight bench or two, a handful of dumbbells and a couple of stationery bicycles in a small corner space. Today's clientele demands fitness centers with both free weights and machines, stationery bikes, elliptical machines and treadmills, not to mention strategically mounted television sets, towel dispensers, water coolers and open space for stretching.
Less laundry. Laundries are become a thing of the past. More and more, hotels are sending their laundry off premises.
Less office space. As we increasingly morph into a paperless society, the need for paper records and files is diminishing. Those spaces behind-the-front desk can be converted into something else.
Universal internet access. Access to the Internet is a must. WiFi access to the Internet is expected - and not only in the lobby, but in every room and public space.
Smaller restaurant space. Many hotels, particularly those in vibrant downtown areas, find it difficult to compete with restaurateurs. So, while a hotel restaurant may still have value, it typically doesn't need a large amount of space, allowing hotels to repurpose unneeded area as profitable meeting space. These are just a sampling of the trends hotel operators are considering today. There's no single template a hotel operator can apply, so pick and choose what works best.
To summarize, hotel operators must view their properties as living, breathing animals. No two are alike. All have different "wants" and "needs," and all are subject to the vagaries of life. While that can lead to frustration, it's possible to keep a project cost effective by remembering:
Know the budget.

Complete a forensic examination of the facilities.

Obtain original documents or speak to those people most knowledgeable about the facility.

Know the pertinent codes and perform code reviews.

Keep an eye out for how each proposed renovation impacts the rest of the facility.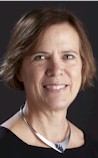 Donna Lisle AIA, LEED A is a Senior Associate of the firm, a member of the American Institute of Architects and LEED AP certified. She has practiced architecture and interior design for more than 20 years in all aspects of design, team and project management. Her architectural experience includes the design and management of hotel and resort properties, and a wide variety of other commissions. In addition to her professional work, Lisle periodically teaches at Temple University's School of Architecture. She received her B.A. in interior design from Auburn University and her M.A. in architecture from the University of Pennsylvania. She has worked on Revel, Echelon Resort, The Union League of Philadelphia, The Latham Hotel renovation in Philadelphia and the Hamilton Garden at the Kimmel Center, to name a few.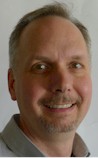 Harry Stenger RA, LEED BD+C is an Associate of the firm and is a registered architect with a wide variety of experience in hospitality, historic, preservation, and residential design and construction. He has superior management capabilities for large-scale and multi-building commissions. Stenger also brings an outstanding comprehension of the design and construction process, from design inception through construction, to each of his projects. His work includes, but is not limited to, Revel, Echelon Resort, The Water Club at the Borgata and currently is working several hotel renovations throughout the Northeast.
Eric M. Rahe is a principal and member of the executive leadership team at BLT Architects. Ericís thirty years of practice span the hospitality, residential, retail, commercial office, and educational sectors with a special focus on large-scale hospitality and resort projects. Mr. Rahe has led projects at more than 17 hotels, ranging from limited service hotels to large-scale, multi-billion dollar resorts. Having developed a strong interest in how the design process influences the success of each project and a passion for clarity in design and communication, Mr. Rahe has built a reputation for his analytical approach to understanding his clientsí needs and managing large and diverse teams. Mr. Rahe can be contacted at 215-563-3900 or hmt@blta.com Extended Bio...
HotelExecutive.com retains the copyright to the articles published in the Hotel Business Review. Articles cannot be republished without prior written consent by HotelExecutive.com.