Pricing In a Social World: Five Findings for Revenue Managers
By Kelly McGuire, Vice President, Advanced Analytics, Wyndham Destination Network
Co-authored by Breffni Noone, Assistant Professor, Pennsylvania State University School of Hospitality Management
Price transparency has probably had the most profound impact on revenue management since the discipline took hold in the hotel industry. Once customers could easily compare rates across the market, some of the fundamental assumptions of the revenue management problem changed. Revenue managers, who were initially concerned about their demand and their price, suddenly had to also think about their competitors' prices and how those prices will impact their demand and their price. Because consumers can easily access and compare rates across a market, they also think about the hotel price and the competitors' prices, but approach this information and their ultimate purchase decision in the context of value. The purchase of a hotel stay has a good deal of uncertainty associated with it. Consumers try to mitigate the risk of the unknown by gathering as much information as they can in advance of purchase. They assess the value of the purchase to them by matching what they know about the experience they will receive against the price they must pay.
It is not news to anyone that we are in the midst of the next change that will have profound impact on revenue management - value transparency. With the advent of widely-available user-generated content (UGC), consumers have a new source for information about their hotel purchase. It is easier than ever to get reams of information from similar consumers in the form of UGC - positive and negative - from review sites, OTAs and even hotel websites. In order to continue to price effectively, revenue managers need to understand how consumers are using this information, with price, to make the hotel purchase decision.
To shed some light on this issue, my colleague, Breffni Noone, Assistant Professor at The Pennsylvania State University, and I recently conducted a research project designed to get at the way that consumers evaluate hotel room purchases in a social world. We designed scenarios based on a typical online purchase of a leisure stay and manipulated the price (low and high relative to an established reference price), the aggregate rating (low or high out of five) and the review sentiment (mostly positive or mostly negative). Our background research told us that consumers' perceptions of the quality and value of the purchase are strong determinants of their purchase intention, so we tested these perceptions as combinations of price, aggregate ratings and user reviews changed. We deployed these eight scenarios via an email link to a survey to a representative population of the US market, asking consumers to evaluate their quality and value perceptions of the hotel scenario they were presented with.
For those who like to dig deep into research results, I've provided a reference at the end of this article to the academic paper(1).
At a high level, we found the following:
Quality - Price had no significant relationship with quality. Reviews had a very strong relationship with quality perceptions (as in, positive reviews generated higher perceptions of quality). Aggregate ratings had a positive relationship with quality perceptions, but it was weaker than the review relationship.

Value - Since value is defined as what you give for what you get, not surprisingly price did have a negative relationship with value perceptions (as in, when price increased, value perceptions decreased). However, there was an interesting interaction between price, aggregate ratings and reviews, indicating that under certain circumstances UGC changed the negative relationship between price and value perceptions. The data showed us that when the price was high, consumers used reviews to "validate" the value of a purchase (positive reviews increased value perceptions). When the price was low, reviews also had a strong positive relationship with value perceptions. Interestingly, when price was low, aggregate ratings were high and reviews were positive, the aggregate ratings gave a bump to the value perceptions - as if the consumers were using the high aggregate rating as a signal that they were getting a really good deal.

Worst Case Scenario: - We also looked at a comparison between value perceptions at low and high prices when aggregate ratings were low and review sentiment was negative. We found that there was no significant difference in value perceptions between low and high price. Consumers saw no additional value in the purchase at the lower price when the property had poor UGC.
Our findings suggested the following tips for revenue managers to consider when they are building their pricing strategies in the new world of value transparency:
1. In the presence of ratings and reviews, consumers do not use price as an indication of quality - Now that UGC is available, consumers have other cues as to the quality of their purchase. This is good news for revenue managers, because it means that they can play around with price (within reasonable bounds) to generate short term demand, without impacting consumers long term quality perceptions.
2. Competing on price alone is not a winning strategy - Consumers relied completely on reviews and ratings for quality perceptions, and very strongly on the UGC for value perceptions as well. Consumers will look closely at your UGC, and that of your competitors, when making a purchase decision. This means you can't undercut (or raise) your price simply based on the price movements of your competitors. You must also understand how your UGC compares, thinking how consumers will perceive the value of your hotel versus the competition.
3. Reviews are the most powerful value indicator for consumers - Our research overwhelmingly indicated that consumers look to the reviews over aggregate ratings to form quality and value perceptions. This runs counter to some theoretical arguments that suggest that consumers are "information misers", preferring a metric that's easier to consume (like an aggregate rating), as opposed to the information-rich review. We think in this case, that the uncertainty associated with the hotel experience leads consumers to want to gather as much information as they can before making the decision. Keep in mind that consumers are not just looking at reviews for your property, but also those of your competitors. This means that revenue managers need to keep an eye on the competitors' reviews in addition to those of their own property.
4. Good reviews are not a license to charge more - Even though consumers want to see good reviews and high ratings, they do pay attention to price. Despite the power of reviews in these scenarios, price did play a large role in decision making. Consumers will still prefer to pay the lowest price they can. This means all things being equal, if your price is lower, you'll drive demand to your property. Consumers do consider your review position, so if you are clearly better than the competition, you'll be able to push the price. If you are not "clearly" better, pricing decisions are not that simple. This reinforces our previous point about ensuring that you know your review position relative to the competition before you make any pricing decisions.
5. It's hard to overcome "bad" UGC - Our results indicated that lowering the price of a badly rated, and negatively reviewed, property drives no additional value in the minds of the consumer. If you happen to be in that unfortunate position, you should keep the price up, and take what you can get - which according to our results won't be much. The advice we would give is to use your energy to fix the problems with your property instead of worrying about how it is priced.
We aren't the only ones looking into this question for revenue managers. There has been some interesting recent research regarding the relationship between social media and lodging performance. There is no doubt that this study, and others, reinforce the point that hoteliers must continually monitor UGC, and use what they learn to maintain and improve customer service. Recent research suggests that UGC will be valuable to hotels far beyond its customer service or engagement potential. There is a relationship between positive UGC and pricing power, whether you look at it from a consumer behavior or performance perspective. However, revenue managers must think before they rush to raise prices. We strongly urge revenue managers to consider two things.
First, since revenue managers need to have a good understanding, not only of their own price, demand and value proposition, but that of the competition too, they will need to work with other departments across the organization to get the information they need to make the right decision. This adds a layer of complexity and interdependence to an already complicated decision. Revenue management must work with marketing counterparts to ensure they have visibility into their hotel's UGC position, that of the competitors, and understand any social media engagement strategy marketing is planning that might impact price.
Second, while better UGC leads to increased pricing power, how revenue managers chose to use that pricing power depends not only on their property's position in the market versus the competition, but also their long term business strategy and goals. Are there branding, market share or future development considerations? What about plans for attracting business that isn't directly influenced by UGC (contract, groups, wholesalers)? How would a price change impact that? Are there loyalty or marketing implications to a price change? Remember there are strategic considerations associated with pricing, along with the tactical, day to day pricing decisions that are used to drive revenue. This study provides support for the importance of including analytics derived from UGC in that strategic discussion. The better information you can bring to the table, the better decisions you will ultimately make.
References:
(1) For more detailed information about the study, see our paper: Noone, Breffni and McGuire, Kelly (2013) "Effects of Price and User-Generated Content on Consumers' Pre-purchase Evaluations of Variably Priced Services," Journal of Hospitality & Tourism Research 1096348012461551, first published on February 27, 2013 as doi:10.1177/1096348012461551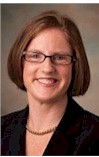 Breffni Noone contributed to this article. Ms. Noone is an Assistant Professor at the Pennsylvania State University School of Hospitality Management. She holds a Ph.D. from Cornell University. Her research interests include pricing and distribution channel management for services, with particular emphasis on consumer perceptions of, and reactions to, revenue management practices. Her work has appeared in journals such as Journal of Revenue and Pricing Management, Cornell Hospitality Quarterly, Journal of Service Management, Managing Service Quality, International Journal of Hospitality Management, and Journal of Hospitality and Tourism Research. She has also served as a consultant to independent and chain hospitality enterprises in the U.S. and Europe.
Dr. Kelly McGuire is Vice President, Advanced Analytics at Wyndham Destination Networks where she leads a team of scientists and developers that build custom analytical solutions for Wyndham's vacation rental business, as well as RCI's exchange market. She is an analytics evangelist, helping hospitality and gaming businesses realize the value from big data and advanced analytics initiatives, to build a culture of fact based decision making. Her first book, "Hotel Pricing in a Social World", was recently published by Wiley books. Dr. McGuire can be contacted at 973-753-6411 or Kelly.McGuire@rci.com Extended Bio...
HotelExecutive.com retains the copyright to the articles published in the Hotel Business Review. Articles cannot be republished without prior written consent by HotelExecutive.com.