Setting the Global Customer Service Standard
The time to travel is now
The past few years have been challenging for all industries, with the effects of the recession impacting countries across the globe. The travel industry was certainly not immune to the economic uncertainty, but continued to show strong signs that it remained one of the world's largest industries.
In 2011, travel and tourism contributed to nine percent of global GDP (equating more than $6 trillion U.S. dollars) and was responsible for 255 million jobs, according to World Travel & Tourism Council (WTTC). Additionally, the WTTC shares that the industry is projected to grow by an average of 4 percent annually throughout the next ten years (equating to 10 percent of global GDP or $10 trillion US dollars by 2022).(1)
What does all of this mean for United States travel and tourism companies? Now, more than ever, is the time to tap into and become accessible for international travelers. From January to August 2012, the top twenty tourist-generating countries alone brought more than 39.7 million people to the United States, according to the Office of Tourism and Travel Industries (OTTI)(2). It's no secret that international travelers have historically made up a large portion of visitors to various locations around the U.S., but it's important as the industry of travel continues to grow to re-evaluate how a brand is accessible to this sector and what changes can be implemented to become more appealing.
If one tourism principle has remained true for reputable travel and tourism companies throughout the years, it's that customer service is key to success. Providing exceptional service to domestic travelers is vital to any business strategy and now the need has shifted to creating exceptional global customer service standards. How can companies achieve international recognition for their customer service, and what new amenities, services and attitudes need to be applied?
While the formula for success varies from company to company, industry leaders should encourage implementation of simple changes both within the classroom and on the floor to help set the standard for global customer service and help a company gain international recognition.
1. Emphasize the need for language education
Pursuing a career within the hospitality or travel industry? Learn a new language. Potential employees have been setting themselves apart for years within the travel industry by showcasing their bilingual capabilities. But, this is quickly becoming a requirement more than an opportunity to stand out, with five star hotels, restaurants and travel brands looking for candidates that can speak to international customers.
Hospitality schools around the U.S. have begun urging students to become bilingual to remain competitive in the job market by offering language courses as an add-on to the degree program or making language education accessible through outside vendors or programs.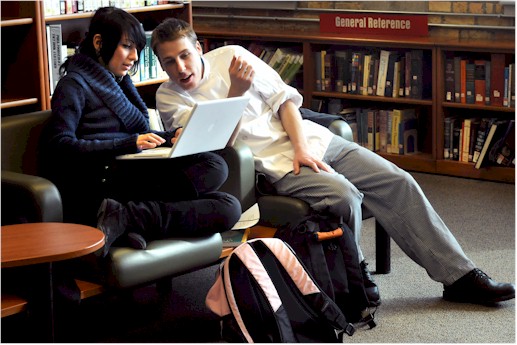 The rising household income of middle class individuals and families in BRIC countries (Brazil, Russia, India and China) continues to boost leisure tourism globally, according to WTTC(1). From January 2012 to August 2012, high percentages of international travelers to the U.S. came from Asia, specifically Japan and China; South America, specifically Brazil; and France, according to the OTTI's 2012 Monthly Tourism Statistics (2), emphasizing that hiring candidates who can speak to these travelers will be tremendously beneficial for companies.
Several companies have even begun to implement local ambassador programs for international travelers to ramp up their customer service offerings. Local ambassadors are required to speak another language and become the on-ground support for international travelers, helping them book their trip, answering questions about the city, providing suggestions on internationally friendly restaurants and tourist spots, helping with any last minute travel issues and providing general assistance. While several hotels created similar positions in past years, increased travel demands have revived the need for this position and it is becoming more urgent to have qualified individuals to fit these requirements.
2. Prepare hospitality leaders by teaching "Cultural Sensitivity" courses.
As the country experiences increased rates of international travelers, the need for cultural understanding and sensitivity courses within hospitality programs becomes necessary. Those who seek to work within hospitality positions need to be aware of cultural values, languages and lifestyles of their potential visitors, making it easier to address their needs and prepare for requests.
Students can prepare for the workforce and help set standards by taking study abroad opportunities and embracing the chance to learn first-hand the values of a specific country to see how their customer service standards vary from those in the U.S. Again, students may wish to research the countries with high travel rates to the U.S. or their city specifically, so they bring this knowledge to a potential position and increase their marketability.
For example, at Kendall College, one of the top ranked schools in Chicago for placing students in hospitality careers, there is an emphasis on creating hospitality programs that cater to the global traveler by focusing on trends in non-domestic countries, incorporating classroom exams and projects that are targeted at international accessibility and by offering partnerships with established hospitality institutions around the globe, such as a study abroad program with The Glion Institute of Higher Education in Switzerland, which is among the top three hospitality management schools in the world. Kendall is an official affiliate school of Glion, which also allows its students to sit for the Glion Advanced Certificate in International Hospitality Management. This option gives students a unique multi-cultural perspective, as well as the potential for a highly respected international credential to help compete in the global marketplace.
Hospitality schools and companies can also engage a country's local consulate to share their knowledge on how experiences vary from their country to the U.S., helping them broaden their services and allowing them to cater to these variations and provide a high-quality experience.
With strong awareness of cultural sensitivities, hotels can offer specific services that might appeal to these travelers, such as TV stations in their language, menu items to meet their taste and welcome letters in their native language, to start. With BRIC travelers still making powerful spending decisions in the U.S. and Western Europe it also becomes important to address specific short cuts that could make their travel experience easier, such as alternative payment options.
Overall, hospitality companies need to be increasingly aware of cultural lifestyles and values to determine how they can best approach some common challenges. It will become significant to have an individual on staff that can assist international travelers with cultural differences and teach others how to be aware of cultural sensitivities to provide a well-rounded customer service experience.
3. Appeal to the international traveler with tailored packages
Gone are the days when international travelers came in large groups to visit the U.S. looking for group packages and template tour programs. Travelers have begun to embrace private trips with unique experiences and hospitality companies need to be prepared to offer them, especially to international travelers.
Most hotels and travel agencies can accommodate a simple city tour package - the shopping and dining guide, must-see museums, local hot spots, etc. - but companies need to capitalize on unique holidays and cultural values that may be of importance to international travelers. Employ an ambassador or individual that can help the traveler create a custom city package that may fit their specific needs. Provide assistance in finding locations to help them celebrate their country's holidays, spots that can offer authentic cuisine, or even religious establishments so they can feel closer to home while on vacation.
Hospitality companies should also embrace domestic holidays as the perfect time to offer various options to international customers. During peak domestic holidays, offer packages for those not celebrating the holiday, including ideas for dining, shopping, venues that may be open during the holidays, etc.
4. Remain loyal and build an international brand via social media
If hospitality brands have learned anything within the past few years, it's the importance of social media in relation to customer service. A recent report by Arnold Worldwide showed that social media is vital for brands; with almost 60 percent of people worldwide expecting brands to respond to comments regarding service at least most of the time. The report also shared that 60 percent of people globally have either posted a negative or positive comment about a brand regarding service, with 74 percent of respondents from China and 68 percent of respondents from Brazil mentioning that they posted a comment.(3)
Today, there are 955 million global active users on Facebook, according to a Facebook report as of June 2012 (5), making it one of the most powerful tools for brands to reach potential customers and enabling them to provide a quick and customized customer experience.
It has been and will remain important for hospitality brands to market their international offerings and aim to build a loyal and dedicated international fan base via social media. Just as hospitality brands should have bilingual, culturally aware ambassadors on site, this importance translates to social media, as Facebook now allows brands to post messages in different languages targeted at specific geographic locations. Make sure that an individual is on-hand to answer questions from people across the globe, promote tailored packages and special offerings for international travelers, offer specific times and days when these travelers can chat with a representative and more.
The global presence of social media and increasing activity in key tourist countries, such as Brazil with 38 million unique visitors recorded in March 2012 by Nielsen(6), means that the opportunity to reach these travelers is becoming more accessible. Companies need to maintain best practices on social media by answering questions in a timely fashion and by urging current international customers to share their feedback on the brand pages, which can be done through incentive programs such as a discount on the hotel stay, etc. These testimonials will provide a brand with credibility among international visitors.
Many hospitality brands are hiring individuals solely dedicated to this role, stressing the importance of customer service in the social sphere and a clear understanding of the growing international presence of these platforms.
Today, travel supports about 14.4 million American jobs and $1.9 trillion in economic output, according to the U.S. Travel Association(6). So, the demand to keep travelers coming to U.S. cities remains vital to the country's economic growth and health, and there has never been a better time to tap into the international sector to keep travel rates high and increase the marketability of hospitality companies. International travel has always been important but the way that companies position themselves toward this sector is evolving. Hospitality companies and educators need to embrace these trends and make appropriate changes to best accommodate these travelers and provide best-in-class customer service.
References:
1. World Travel & Tourism Council "Travel & Tourism Economic Impact 2012" (2012 Yearly Report) http://www.wttc.org/site_media/uploads/downloads/world2012.pdf
2. Office of Tourism and Travel Industries "2012 Monthly Tourism Statistics" (2012 Report) http://tinet.ita.doc.gov/view/m-2012-I-001/index.html
3. Arnold Worldwide trend report, referenced by ClickZ in the article "60% of Consumers Say They Expect Social Brand Response." (July 18, 2012) http://www.clickz.com/clickz/news/2192738/60-of-consumers-say-they-expect-social-brand-response?utm_source=feedburner&utm_medium=feed&utm_campaign=Feed%3A+clickz+%28ClickZ+-+News%29
4. Facebook "Q2 Financial Summary" (June 2012 Report) http://investor.fb.com/releasedetail.cfm?ReleaseID=695976
5. U.S. Travel Association "U.S. Travel Answer Sheet." (June 2012) http://www.ustravel.org/sites/default/files/page/2009/09/USTravelAnswerSheet_June2012.pdf
6. Nielsen "Global Visitors to Facebook in March 2012" (March 2012) http://blog.nielsen.com/nielsenwire/global/global-and-social-facebooks-rise-around-the-world/
Emily Williams Knight was named president of Kendall College by the board of directors in January 2012. Prior to that, Ms. Knight had served as a vice president at Laureate Education, Inc., where she was responsible for globally expanding access to the company's hospitality management, culinary arts, and art and design programs. Prior to joining Laureate she was CEO of New England University LLC, where she was responsible for expanding marketing and strategic initiatives as well as growth into Latin America for the New England College of Business and Finance. Ms. Williams-Knight can be contacted at emily.knight@kendall.edu Extended Bio...
HotelExecutive.com retains the copyright to the articles published in the Hotel Business Review. Articles cannot be republished without prior written consent by HotelExecutive.com.