The Evolution of Hotel Loyalty Programs: What Guests Expect in 2013
By Bram Hechtkopf, Vice President of Business Development & Marketing, Kobie Marketing
A popular TV commercial this winter featured AT&T's "It's Not Complicated" campaign. A serious-looking adult asks a group of school children several obvious questions like is "two better than one?" or is "bigger, better?" The children answer these questions with playful humor and blunt honesty. Duh, two is better than one! A quick Googling of the AT&T campaign returns some 2.2 million search results. Clearly the commercials are a hit.
They're a hit because their messaging resonates with all of us, not just six-year-olds. Faced with more options, more amenities and more service capabilities, what right-minded consumer wouldn't embrace those benefits? That same logic applies to hotel guests and the loyalty programs they enjoy. If the last five years have been about wedding mobile to traditional loyalty programs and expanding the mobile experience throughout the hotel (loyalty and mobile phase 1.0), guests are now embracing ever-more complex and experience-driven ways to enjoy the hotel of their choice.
We are witnessing an evolution (some would argue it's a revolution) in the ways guests incorporate mobile devices they already use daily for work and play into their travel and hotel experiences. Benefits like mobile check-in, concierge services, room service and daily deals are just the beginning. Thanks to the technology guests rely on elsewhere, they've become what's called "always-addressable consumers" – individuals whose brand engagement occurs anytime, anywhere, on any device.
That's how "perks" become must-haves. Wi-Fi, for instance, was once considered an "extra". Today, some 88% of hotel guests expect free Wi-Fi and they expect the service to be reliable fast; just like their office or home experience.
The good news is that when guests' omnichannel experiences are overseen through management styles that unite CRM and loyalty programs, those guests become OmniEmpowered Members. The results are happier, more engaged guests where the bringing together of people, process and technology help, in a worst-case scenario, resolve downstream hotel loyalty snags more efficiently and a best-case scenario that promotes brand ambassadors outright. In other words, guests benefit as much from travel management technology and the emergence of total customer experience management (CEM) as they do from the loyalty program itself. Combined, these upgrades are laying the groundwork for delivering the loyalty offerings today's guests have come to expect.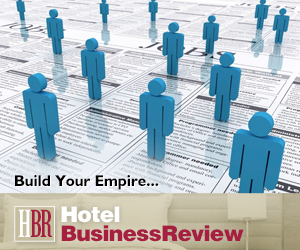 Checked Out For Good? Why Hotels Need to Act Now
Enhancing the loyalty experience has never been more urgent. Recent research reveals that hotel loyalty programs are under threat. A Deloitte study, A Restoration in Hotel Loyalty: Developing a Blueprint for Reinventing Loyalty Programs, found that 30% of hotel loyalty program members are "at risk" of switching their preferred brand and nearly half of annual loyalty member spending is not with their brand of choice. That means that although 50% of leisure travelers are members of a hotel loyalty program, they're not committed to that status.
The report also found:
Only 1 in 4 travelers spent more than 75% of nights at their preferred hotel brand
65% of frequent travelers stayed in two or more hotel brands in the last six months
A scant 19% of respondents said hotel loyalty programs were very important when choosing a hotel
Another article (based on the same study) boldly proclaimed in its title that a "New Survey Reveals Travelers Think Grocery Stores Offer Better Loyalty Programs Than Hotels." This is an image problem the hotel industry could do without.
Hotel Loyalty Phase 2.0
That's why in 2013, hotels should ramp up their loyalty and mobile tactics. Almost daily, it seems, new perks are considered: like those of Loews Hotels with its use of location aware-technology and the always innovative Starwood Hotels and Starwood Preferred Guest loyalty program. Often those innovations break beyond the points-for-discounted stay stereotype, driving home the importance of genuine experiences. With Deloitte data showing that 60% of guests either "always" or "often" want to be rewarded via points, giving them innovative new ways to access those points through smartphones and tablets is critical.
That means perks beyond hotel walls and the rise of "location-aware" technology – especially as data shows that hotel location is travelers' top criterion in choosing their destination. In 2011 Loews Hotels launched a mobile website that detects the location of the device accessing the site. It then displays the locations of nearby Loews hotels along with site-specific special offers and packages. In this case mobile is augmenting more traditional loyalty program benefits in new ways. Add to that the potential for retailers and restaurants to link their loyalty programs to that of a given hotel. That's where the greatest loyalty impact may be felt: in the capacity for cross-vertical loyalty program-sharing and omnichannel customer engagement. Instead of moving between siloed verticals, hotel guests can experience engagement opportunities throughout their entire stay, on-site and off.
Of course, such a "hybrid" loyalty approach isn't without drawbacks. Who owns the data in that scenario and what types of data security measures will be taken? And for that matter, what are the risks that a hotel loyalty program could inadvertently undermine its own success by lining the pockets of complementary industries (like restaurants) and not their own? This is a consideration that should be weighed, but the benefits of cross-vertical loyalty, connected via mobile, should not be dismissed either.
Returning to Starwood, in the Spring of 2012 the brand launched a new mobile interface promoting its "state-aware" technology. Think of "location aware" and then give it a boost. The state aware mobile app sends users a push notification within 48 hours of their travel, reminding them of their upcoming trip. Upon responding to the push, the "My Stay" interface changes to fit the look and feel of the specific brand and property. Meanwhile the app's home screen includes information like weather, directions and hotel amenities. Once at the hotel, the guest's stay is enhanced with integrated content such as room number, on and off-site dining and activity suggestions, and in-app access to social media channels like Foursquare and Facebook. The app also offers an "Explore" tab for when users don't have a specific destination in mind. This is key in driving loyalty – even if state-aware technology isn't a direct loyalty program, per se, but rather an effective next-step in personalization, which in itself can be a loyalty driver on its own. While guests are embracing new mobile amenities, travelers, particularly leisure travelers, don't want to feel so micromanaged by their technology that they become trapped. Explore also provides customized hotel recommendations based on individual preferences and their trip type, whether it's a beach getaway, an urban vacation (like visiting San Francisco), or a shorter, more "goal oriented" trip, like a wedding.
Even if hotels have yet to fully comprehend the benefits of advancing their mobile loyalty campaigns into "beyond booking" territory, data shows that mobile users are eager to share personal information with brands and their real-time location if the benefits of doing so are tangible and clear. According to a ClickFox survey:
More than 70% of respondents are eager to share their location in exchange for giveaways, discounts, and improved service.
84% of people want organizations to use this data to improve their customer experience.
Loyal to a Social Experience
Social media is playing an important role in advancing hotel loyalty too: 46% of travelers post their own hotel reviews on Facebook, Twitter, LinkedIn and Foursquare. Social media is also helping hotel brands connect with travelers before, during and after their stay – 40% of respondents in a January 2013 Deloitte study seek at least some form of hotel outreach and engagement via social media and social networks. Hotels often rely on guests' personal data and metrics gathered from social media to help spark "soft-sell" conversation and dialogue about a possible future stay.
Kimpton, the largest US boutique hotel chain, employs three full-time staff to monitor social media, tracking references to Kimpton on Twitter and Facebook. Their goal is to keep the brand conversation relevant and fresh in ways that entice future stays. Carlson hotels have gone another route monitoring social media activity, outsource to a service provider.
Convergence is Key if Mobile is to be Maximized
For all the benefits that mobile-enhanced loyalty programs offer hotels and guests, its full potential still has yet to materialize. Not just for lack of resources and program innovation, but something more basic: the manner in which loyalty programs and customer relationship software work together. Or, don't work together. In order to give guests what they want, when they want it and on their channels of choice, CRM and loyal programs must converge. Warehoused in a single location prevents departmental siloing and allows hotel brands to more quickly adapt to guest needs. The faster hotels can make these sudden changes, the better the guest experience will be, leading to loyalty beyond loyalty program membership.
Guests have clearly given hotels the direction they seek. Consumers expect genuine brand experiences – delivered via mobile. As in other facets of their lives, they expect that connectivity in hotels too. There's no question that items like mobile check-in and off-site room service access will remain vital loyalty components. But as with any experience, even great ones, once their newness and novelty have worn off; tech-savvy and experience-driven consumers will seek something greater. Considering that travel demand is again on the upswing with long term hotel occupancy rates predicted at 61%, hotels brands are working feverously to prevent becoming "yesterday's news." Now it's up to hotels to better engage their guests, turning hotel loyalty programs into a model others can emulate. Mobilized loyalty that benefits from converged management styles is a critical place to start.
Bram Hechtkopf is Vice President of Business Development & Marketing for Kobie Marketing - a fully-integrated, customer loyalty marketing and customer retention agency, providing innovative solutions to customer loyalty and retention challenges. Mr. Hechtkopf consults with current and prospective clients on new business opportunities, helping to develop customer retention and loyalty marketing strategies and solutions that drive increased retention and spend. Following in the footsteps of his father, Kobie's founder, Mr. Hechtkopf is eager to continue Kobie's vision of technology and data analytics as enablers of leading-edge marketing executions for world-class customer loyalty initiatives. Mr. Hechtkopf has consulted with a wide array of leading brands including AMC Entertainment, TGI Friday's, BJ's Restaurants, Verizon, Bank of America, RBC, Flagstar Bank, JPMC, Sagicor, Coca Cola, Cox Enterprises, Ruby Tuesday, Hawaiian Airlines, and Royal Caribbean Cruise Lines. Learn more about Kobie Marketing at www.kobie.com Mr. Hechtkopf can be contacted at 727-822-5353 or bram.hechtkopf@kobie.com Extended Bio...
HotelExecutive.com retains the copyright to the articles published in the Hotel Business Review. Articles cannot be republished without prior written consent by HotelExecutive.com.