The Hotel Industry: Everything is Changing, But What Exactly is Changing?
By Sara Fedele, Marketing Communications Manager , USI Università Della Svizzera Italiana
Co-authored by Sandro Formica, Associate Professor of Strategic Management, Florida International University
What will be changing the hospitality business? How can we create effective business strategies? We all agree that running a business today is more complicated and requires more resources (financial, human, technological, etc.) than in the past. Have we ever asked ourselves why and what exactly it is that has really changed? The feedback that we receive from senior managers of international hotel corporations during think tanks and interactive workshops is always the same: "Everything is changing!"But what are the elements representing this "change"?
We all agree that running a business today is more complicated and requires more resources (financial, human, technological, etc.) than in the past. Have we ever asked ourselves why and what exactly is that has really changed? The feedback that we receive from senior managers of international hotel corporations during think tanks and interactive workshops is always the same: "Everything is changing!"But what are the elements representing this "change"?
Perhaps the easiest way to understand what has changed is to take a look at the shift in roles and competencies of the new vice-presidents of multinational hotels over the years: for nearly a century, Vice Presidents were in charge of managing the so-called "functional areas" of a hotel such as marketing, human resources, finance, operations, administration, and, at times, research & development. These areas are essential to the smooth functioning of hotel operations; however, everything else happening outside the hotel facility was not relevant to hospitality managers, who devoted 100% of their resources internally. Even the curricula of graduate and undergraduate programs in hospitality management would emphasize exclusively the six functional areas, assuming that hotels operate in a vacuum and are resilient to anything happening in the external environment.
Let's take a step forward and see what is happening today. Hilton has a Vice-President of Sustainability, Le Meridien has a Vice-President of Technology, while Intercontinental has a Vice-President of Social Responsibility. We could keep listing appointed top-management executives who deal with issues entirely unrelated to the traditional functional areas. So, what happened in the past ten years? What was the driving force behind the shift from internal to external focus?
A variety of value drivers have affected this change, however there is a common thread that links them all: a new awareness that a hotel's success increasingly depends on external other than internal factors. An era of transformation has begun, which will lead to instability and profound management changes. Put it differently, we are currently facing a period of transition, coupled by a business identity crisis.
Who will be the hotel managers of tomorrow? What skills should they have to be competitive? How will they acquire those new skills? For example, how many owners and managers are also experts in social responsibility? Michael Jerome ranks among the most important vice presidents of Intercontinental Hotels-the largest hotel chain in the world with 650,000 rooms. As Senior Vice-President, his tasks focus exclusively on social responsibility. Conversations with hospitality executives from across five continents reveal a prevailing resistance to change and unwillingness to acquire new skills, especially when related to issues, fields and/or disciplines that are apparently unrelated with the hotel business. Unfortunately, change is necessary and, in times of rapid change, must be formulated and implemented quickly and swiftly.
Charles Darwin wrote that survival does not belong to the strongest, but rather those that adapt more easily to change. A prime example of this Darwinian theory is Polaroid, considered the "Google" of camera technology thirty years ago and filed for bankruptcy in 2001, unable to keep up with the change brought by digital revolution. Polaroid, which went from being a powerhouse in the instant-photo industry to virtually nonexistent, did not fail because of the implementation of one or more inadequate strategies, but because of implementing no strategies. Shifting form old to new paradigms is difficult at best, especially when executives have invested all their emotional equity in the past. Change is necessary if we intend to survive.
The aim of this article is to propose a method (Olsen, West, & Tse, 2008) that integrates change as part of corporate culture in order to increase the value and competitiveness of a hospitality company. Using the proposed method, each strategic business unit will stop resisting change and start creating a system that relies on innovation. Apple plays a leading role in the personal computing and smartphone industry thanks to the extraordinary and consistent ability to innovate. Every single hotel can become the "Apple" of hospitality if so desired; however, the desire must be strong enough to break through the resistance to change. The proposed method is comprised of four pillars: environmental scanning, which entails gathering information and data pertaining to the global environment; task environmental scanning, which consists of determining industry segment specific Critical Success Factors, in addition to gathering information and data on competitors, customers, suppliers and regulators; identifying future strategies; and developing future oriented core competencies.
Gathering data and information concerning the external environment on a global scale.
The external environment is divided into five categories: Ecological, Economic, Political, Socio-cultural, and Technological. The objective of this phase is to identify: (a) events and/or future trends that will affect the hotel industry over the next five years, (b) the impact that those events and trends will have on your business in terms of cost and revenue changes, and (c) the timing of the impact. For each category it is necessary to identify the main variables, or Value-Drivers, that will influence business performance.

Gathering data and information on competition, Critical Success Factors (CSF), customers, suppliers and regulators.
In conducting a competitive analysis, competitive methods are identified, their 'value-added' is measured and their potential improvements over the next five years are forecasted. The CSF - meaning all those products and services that are essential for the business to be competitive on the market - are analyzed to define who is the leader for each one of them and where a specific business stands in comparison to its competition.
The characteristics and profiles of the "customer of tomorrow" are also analyzed and segmented by market groups. Suppliers such as Internet brokers, companies specializing in information technology, social media and telecommunications are examined, as changes in their industries is likely to have a significant impact on the hotel's bottom line. Forecasting regulators' activity is a must as the number of laws and regulations impacting the hospitality industry have been increasing dramatically over the last decade, especially in relation to safety, ecology, and technology.
Identification of future strategies.
This pillar relates to developing future-oriented and highly competitive strategies thanks to the information collected up to this point. In this section, products and services that increase competitiveness and create additional cash flow streams are identified. Also, the life cycle of the single competitive methods composing the strategy will be calculated.
Determination of future oriented core competencies
Once the strategy is formulated and ready to be implemented, it is essential to acquire the core competencies that will support it. It is not uncommon to find hospitality companies that develop value-adding and innovative concepts but are unable to take advantage of them because they lack the necessary skills, abilities and resources to support those innovations.
This strategic model offers two innovative aspects. The first is based on the fact that environmental scanning must come before strategy formulation, and strategy formulation must be defined before analyzing the current functional areas of the business. The discussion among scholars on what comes first between organizational structure (core competencies) and strategy, dates back to the 50s and it is not over yet. Traditionalists put structure first and strategy second; in doing so companies lack flexibility and adaptation to change because their strategies depend on existing organizational structures which follow old patterns and operating procedures.
The second innovative aspect of this method is based on the synergy between its four components. The term "synergy" in business management is synonymous with"maximizing resources". As a matter of fact, the use of this method insists on focusing only on those core competencies that are effectively beneficial to the development of the strategies adopted. The strategy, based on future trends, determines what type and how many resources should be used based on the strategy's estimated cash flow streams. All other core competencies will become marginal and often unproductive as they are not supporting value-adding strategies and will be likely eliminated.
IBM, just before reaching a financial crisis, realized that the business model that was used to exclusively produce hardware was no longer competitive. In a short period of time, a company with 400 000 employees invested 90% of its resources on information and communication technologies. If such a global corporation can quickly and thoroughly reinvent itself, independent and branded hotels can too!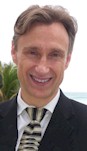 This article was co-authored by Sandro Formica, Associate Professor of Strategic Management, Florida International University School of Hospitality & Tourism Management. Professor Formica received his PhD in Hospitality & Tourism Management from Virginia Polytechnic Institute & State University. He brings with him over 30 years of experience in the tourism and hospitality industry, including the formulation of destination tourism plans, feasibility studies and marketing plans for destinations, hospitality facilities and conference centers in three continents, in addition to the opening and general management of first class historical hotels. Mr. Formica has provided consulting and executive education services to global and regional hotel corporations, coordinated transnational European Union projects in hospitality and tourism, and conducted "Think Tanks" in the Middle East, New Zealand, France, Switzerland, Spain, Italy, and the U.S. His primary research interests include strategic management and planning in tourism. He has published over fifty articles in peer reviewed international academic journals, conference proceedings, and trade journals.
Sara Fedele is Marketing Communications Manager of the executive education programs in communication management at USI Università della Svizzera Italiana in Lugano. In 2011 Ms. Fedele has been PR & Communication Manager at the Global Alliance for PR and Communication Management, the umbrella organization of the national PR associations around the globe, which is headquartered in Lugano, Switzerland. As part of her cooperation with Professor Sandro Formica (Florida International University), Ms. Fedele has been coordinator of working groups during Strategic Think Tanks for Tourism Executives, following the Co-Alignment Principle Method by Olsen, West and Tse (2008). She has moderated Think Tank activities both in Switzerland and Italy. Ms. Fedele can be contacted at sara.fedele@usi.ch Extended Bio...
HotelExecutive.com retains the copyright to the articles published in the Hotel Business Review. Articles cannot be republished without prior written consent by HotelExecutive.com.