10 Reasons Why Your Hotel's Social Efforts Will Fail
By Sherry Heyl, Director, Social Media, Sensei Project
For many travelers, hotels serve as a home away from home, a place reserved just for them. For those coming into a new city, your hotel can be a friend who can recommend activities to do while they're in town. Before social media, relationships with a hotel could only develop as a guest booked their room and during their stay. Your hotel may have recognized that through social media you can reach people before, during, and after a trip is planned. However, without a clear understanding of the opportunities and expectations of online interactions, your social media efforts will fail. Here are the traps you need to avoid.
1. Your Content is Too Promotional
Raise your hand if you've ever turned on the TV specifically to watch some commercials (the Superbowl does not count). No one? When it comes to growing you following on your social media channels you need to give people content that they are interested in seeing. Educate them. Inspire them. Entertain them. Don't sell to them.
It is true that people follow brands on social media looking for great deals, so posting your special deals on your social channels is welcomed, from time to time. But you have to give your followers more than that if you want them to stick around. Often this is much easier than you think. You already know what your guests want, so give them more of it. Let them relive their experience (and anticipate the next) with vistas that inspire, a sneak peek at your restaurant menu, and insider's advice to where they're staying – just to give a few examples.
2. You Ignore Complaints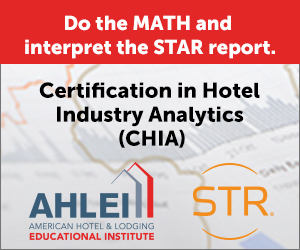 It would be wonderful if our social media efforts could only focus on showcasing all the beautiful amenities of your hotel and city. But social media is a two-way communication channel for all to use, so people will, and often do, post complaints. This can be seen by the hotel as a threat, or it can be an opportunity.
If you view guest complaints as a threat there is a chance your social media team will want to ignore them, delete them, or become defensive. But a complaint on social media for all to see is actually an opportunity to showcase your customer service skills in action. Respect the medium. When someone posts a complaint, people will watch how your team responds, and this shows your whole audience of former guests and potential leads what their experience with you will be like. If something goes wrong with a guest's stay, will your team be right on top of it to ensure corrective action is taken and they have a pleasant time – or will their needs be ignored?
3. You're Not Proactive
According to Ipsos MediaCT 65% of travelers begin researching their trip online before they have decided where they are going or how they are getting there. Many of these travelers are posting questions on sites like Twitter, seeking advice from their peers. This is an excellent opportunity to for hotels to listen in on such conversations and provide advice and insights when appropriate. At the very least, proactively engaging in conversations with travelers seeking advice will create new relationships; in best cases, it leads directly to bookings.
4. You Don't Use High-Quality, Compelling Photos
Photos are your most valuable asset on social media. Facebook posts that include photos have a significantly higher level of engagement. Twitter just recently started displaying photos within the stream. Pinterest, a photo-centric social media site, continues to grow in popularity and drive traffic to company websites.
However, as valuable as photos can be to your social media efforts, the wrong photos can damage your efforts. Poor quality photos don't reflect well on your brand. Too many photos of your property can come across as overly promotional. Your photos should tell a story of what the experience is like to stay at your hotel at a specific destination. Inspire your audience in a way that gets them excited while reinforcing your specific brand values.
5. You're Not Giving the Community a Voice
Every day, people are posting on sites like Facebook or Foursquare, letting their friends know they've arrived at your hotel, posting pictures, and sharing their experiences. City residents are posting great advice about where to visit in their neighborhood or answering the various questions visitors have. Unfortunately, many hotels ignore these conversations and only focus on speaking at people instead of with the community.
When hotels share other people's posts with their followers and fans, they are showing that they are tapped into the community. When a hotel asks their community for their favorite local spot, they will learn more insider tips they can share with guest. When hotels join in weekly twitter chats, they connect with other influencers online and extend their reach.
6. You Have No Calls to Action
There is a false belief that has been maliciously spread that claims social media is only good for brand awareness and does not translate into revenue. This belief is a dangerous self-fulfilling prophecy, often proven to be true when social media efforts leave out any calls to action.
Here's the tricky part. Calls to Action need to provide value to your followers (e.g. a special flash deal for social media, a complimentary amenity, etc.) but they should only be posted once you have developed a trusted relationship with your followers. Why? As we discussed earlier, travelers are more likely to accept the recommendations of friends than a service or brand, so the goal of your social presence should be to be more friend than abstract entity. Once you've done this, you can deploy your calls to action far more effectively. Awareness and engagement should still be the primary focus of your social media, but be sure to allow your followers to take the relationship a step further.
7. Your Social Media Has No Distinct Voice or Personality
Oftentimes, a hotel's social media is managed by many different people, all infusing their own personalities, sensibilities, and styles into the stream. This can cause your followers to be confused about whom they are connecting with and what they can expect from the relationship.
Before posting your first tweet or engaging with your first follower on Facebook, develop a voice and personality that will represent your brand. Is your brand witty or serious? Does your brand get involved with conversations about sports and celebrities or is it all business? Create a style guide that defines the types of words your brand would and would not use, the style of writing, and tone of voice. Be sure that everyone who manages your social media can get into character before they post.
8. You Haven't Defined Who You Are Speaking With
How well do you know the people who typically visit your hotel? Where are they coming from, why are they visiting? Are they parents or young couples? Where do they get their entertainment?
The more you can define the common interests of your guests, the easier it will be to create voice and content that your guests can relate to. Without knowing these details your content may be falling on deaf ears.
9. You're Choosing the Wrong Social Media Channel to Focus On
Not a week goes by when a client does not inquire about a popular site they recently heard of such as Tumblr, Reddit, or Google +. When evaluating such sites, many marketers primarily focus on how they can position their brand on the platform. That is a mistake. The first thing you need to focus on is who are the people currently engaged on the platform, how are they engaging, and would your brand align with their values and needs. Having a beautiful Tumblr page is useless if your potential guests are not on Tumblr!
10. You're Not Integrated with Other Marketing Efforts
As we have discussed, Social Media enables your guests to have a two-way dialog and develop a relationship with your brand. However, first they have to know where you are conversing. When you guests visit your website will they see the social media icons of the all the channels your brand is active in? Are you leveraging Facebook tabs and Twitter's Lead Generation tool to capture emails? Do your email campaigns lead your subscribers back to online conversations? The more integrated your marketing efforts the more successful each effort will be.
Although Social Media is a fairly new way to connect with your guests, best practices for developing relationships remain the same. The best way to prevent your social media efforts from failing is to set goals, develop a voice, and engage.
Sherry Heyl started working exclusively on social media projects in 2005 (before Facebook was open to the public). Early projects included monitoring social media to identify competition and market opportunities for start-up clients, providing online reputation management guidance for ADP and working with AutoTrader.com on a blogger relations project as well as assisted in developing their internal social media platform. These projects led to leading Brand Atlanta's award-winning "How Do You ATL" social media campaign and managing Public Broadcasting of Atlanta's social community outreach program, Lens on Atlanta. Ms. Heyl can be contacted at 404-386-9801 or sherry@senseiproject.com Extended Bio...
HotelExecutive.com retains the copyright to the articles published in the Hotel Business Review. Articles cannot be republished without prior written consent by HotelExecutive.com.