Turnberry Associates Unveils Plans for New JW Marriott in Downtown Nashville Opening in 2018
NASHVILLE, TN. - United States - February 16, 2017 – Turnberry Associates, a leading real estate developer based in Miami, Florida today unveiled further plans for the new JW Marriott opening in downtown Nashville next year. Featuring a distinctive elliptical shape conceptualized by award-winning architecture firm, Arquitectonica, the impressive, 33-story property is poised to become one of the city's most iconic buildings. Nashville's newest luxury hotel is located in the heart of downtown and will rise to a staggering 386 feet once completed, offering sweeping views from one of the highest elevations in the city. The hotel is also conveniently located within a two-mile radius of Nashville's most treasured landmarks, including the Music City Center, The Country Music Hall of Fame and Museum, Schermerhorn Symphony Center and The Ryman Auditorium.
"On behalf of Turnberry Associates, I would like to express our pride in taking part in the remarkable revitalization of one of the country's most thriving and vibrant cities," said Jeffrey Soffer, Co-Chairman and CEO at Turnberry Associates. "We are thrilled with the plans for JW Marriott Nashville, as we feel the design and public spaces of the hotel including the roof top bar, five star dining experience, Bourbon Steak by Michael Mina, meeting offerings and spa and fitness facilities will continue to position Nashville as a luxury destination for both leisure and business travelers."
International architecture firm Arquitectonica has designed the JW Marriott Nashville, drawing inspiration from the nearby Cumberland River and its symbolic place in the city's history. A circuitous watercourse, the ever changing nature of the river follows Tennessee's natural geography as it flows through the city. Likewise, JW Marriott Nashville will reflect a similar theme through its varied and curved façade. Standout design elements include an undulating glass frontage that incorporates sculpture, fountains and art as well as a covered terrace on the 33rd floor boasting expansive outdoor space and dramatic vistas of the southern capital city. The 33rd floor will also feature Nashville's first Bourbon Steak, offering guests a five-star dining experience from world renowned chef, Michael Mina.
"Arquitectonica is looking forward to making our debut in Nashville with the JW Marriott," said Bernardo Fort-Brescia, Principal Architect at Arquitectonica. "We are excited to work with Turnberry Associates and to leave a lasting contribution to the city's urban fabric. The elliptical form introduces the first aerodynamic curving tower to Nashville's high-rise vocabulary. Its projecting observation bar hovers over the corner to face the downtown skyline."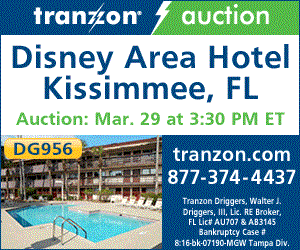 The 533-room hotel will welcome guests in a warm and elegant lobby, where visitors can indulge in over 1,000 wines or premium cigars. The 33rd floor will also feature a state-of-the-art spa with a lap pool, salon and fitness center.
Conveniently located just 10 miles from the airport, JW Marriott Nashville will be an ideal location for groups and business travelers, boasting 50,000 square feet of meeting and event space, two ballrooms, 16 meeting rooms and two boardrooms equipped with advanced audio visual and wireless technology.
About Turnberry Associates
Turnberry Associates is one of America's premier real estate development and property management companies. Founded more than 50 years ago, the company's diverse projects have revolutionized the living, working, leisure and shopping habits of millions of people across the country. Turnberry Associates has to its credit the development of more than $10 billion in commercial and residential property including approximately 20 million square feet of retail space, more than 7,000 apartments and condominium units, 1.5 million square feet of class "A" office space and in excess of 3,000 hotel and resort rooms. The company's diverse residential, hospitality, retail and commercial projects have received accolades for revolutionizing the living, working, leisure and shopping habits of millions of people across the country. From Turnberry Ocean Colony, Porto Vita, Aventura Mall, Turnberry Ocean Club, Fontainebleau Hotel in Miami Beach and Turnberry Isle Resort in Aventura to signature properties in Las Vegas, Washington D.C. and the Bahamas, Turnberry Associates is known for superb quality and impeccable service.
About JW Marriott Hotels & Resorts
JW Marriott is part of Marriott International's luxury portfolio and consists of beautiful properties in gateway cities and distinctive resort locations around the world. These elegant hotels cater to today's sophisticated, self-assured travelers, offering them the quiet luxury they seek in a warmly authentic, relaxed atmosphere lacking in pretense. JW Marriott properties artfully provide highly crafted, anticipatory experiences that are reflective of their locale so that their guests have the time to focus on what is most important to them. Currently, there are more than 75 JW Marriott hotels in over 25 countries countries; by 2020 the portfolio is expected to encompass more than 115 properties in over 35 countries. Visit us online. Visit Marriott International, Inc. (NASDAQ: MAR) for company information. For more information or reservations, please visit our web site at www.marriott.com, and for the latest company news, visit www.marriottnewscenter.com.
Contact:
Katherine DiSanto
Katherine.disanto@smapr.com
212.822.8173