John Kelly Elected to Best Western Hotels & Resorts Board of Directors
Newly elected Director brings deep industry knowledge to Board
PHOENIX, AZ. December 15, 2016 – Best Western® Hotels & Resorts is pleased to announce the election of John Kelly to its Board of Directors. Kelly brings decades of experience in the hospitality industry, with a background of designing, building, operating and owning hotels, as well as initiating sales strategies to favorably position hotels for potential contracts.
"We are pleased to welcome John to our Board, as his extensive industry experience and dedication to Best Western will be a tremendous asset in meeting key objectives to shape the future of our brand," said David Kong, President and CEO for Best Western Hotels & Resorts. "John will play a significant role as the Board focuses on driving increased revenue to our hotels, enhancing customer care, and launching initiatives that will continue to position Best Western as a leader in hospitality."
Kelly has owned and operated two Best Western branded hotels – the Best Western Hensley's in El Reno, Oklahoma since 1993 and the Best Western Inn & Suites in Yukon, Oklahoma since 2000. Both of these properties have achieved incredible inspection scores since the time of opening, with the Best Western Yukon receiving numerous accolades within the brand including eight consecutive Best of the Best awards and four MK Guertin Awards.
Kelly has also served in several leadership positions for the brand. From 1998 – 2003, Kelly was a member of the Best Western Reservation and Technical Committee and, for three of those years, he served as Chair of the Committee where he was responsible for the oversight and strategic planning of the brand's Information and Technology Program. Kelly currently serves on Best Western's Membership Development Committee.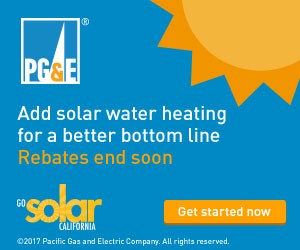 In addition to Kelly's work with Best Western, he has also been an active member of his community, serving on the Board of Directors of the Oklahoma Hotel & Lodging Association, the State of Oklahoma Tourism Advisory Committee, the El Reno Airpark Authority, the El Reno Visitors and Tourism Advisory Committee and was elected to the El Reno City Council.
Kelly received a bachelor of science in chemistry from the University of Oklahoma and served as a Naval Aviator in the US Navy for 12 years (active and reserve).
About Best Western Hotels & Resorts:
Best Western® Hotels & Resorts headquartered in Phoenix, Arizona, is a privately held hotel brand with a global network of 4,200* hotels in more than 100* countries and territories worldwide. Best Western offers seven hotel brands to suit the needs of developers and guests in every market: Best Western®, Best Western Plus®, Best Western Premier®, Executive Residency by Best Western℠, Vîb®, BW Premier Collection® and GLô℠. Now celebrating more than 70 years of hospitality, Best Western provides its hoteliers with global operational, sales and marketing support, and award-winning online and mobile booking capabilities. Best Western continues to set industry records regarding awards and accolades, including nearly sixty percent of the brand's North American hotels earning a TripAdvisor Certificate of Excellence award in 2016, Business Travel News ranking Best Western Plus and Best Western in the top three upper-mid-price and mid-price hotel brands for three years in a row, and Best Western receiving five consecutive Dynatrace Best of the Web gold awards for best hotel website. Best Western has also won eight AAA/CAA Lodging Partner of the Year awards, recognizing the brand's commitment to providing exceptional service and great value to AAA's 56 million members in the U.S. and Canada. Nearly 30 million travelers are members of the brand's award-winning loyalty program Best Western Rewards®, one of the few programs in which members earn points that never expire and can be redeemed at any Best Western hotel worldwide. Best Western's partnerships with AAA/CAA and Harley-Davidson® provide travelers with exciting ways to interact with the brand. Through its partnership with Google Street View, Best Western is the first major company of its size and scale to launch a virtual reality experience for customers, setting a new industry standard and reinventing how guests view hotels. * Numbers are approximate, may fluctuate, and include hotels currently in the development pipeline.
Media Contacts:
Courtney McCurry
Manager, Public Relations
602.957.5639

Samantha Jacobs or Matt Ritter
Hemsworth Communications
BestWesternPR@HemsworthCommunications.com
954-716-7614