Aparium Hotel Group's Charmant Hotel Appoints Director of Sales, Stacy Erickson
LA CROSSE, WI. December 14, 2016 — The Charmant Hotel, La Crosse, Wisconsin's only boutique hotel, announces business management expert Stacy Erickson as its new Director of Sales. In addition to managing finances for the Aparium Hotel Group property, Erickson will play an important role overseeing guest relations and focusing The Charmant's communications to cultivate a warm environment that honors the hotel's historic setting.
Simultaneously methodical and innovative in each of her past positions, Erickson embodies The Charmant Hotel's commitment to serving both visitors and neighbors with charm and authenticity. The unique combination of her previous positions and experiences contributed to her ability to develop a strong leadership strategy of embracing transparency, trust, and individuality to solve unconventional problems creatively. Striving to foster comfort, camaraderie, and growth among her team, Erickson is a natural and respected leader.
"At Aparium, we believe in hiring first for personality, character, and integrity, then for resume and industry experience," says Joe Aguilera, President of Operations for Aparium Hotel Group. "Stacy's intellectual curiosity and zeal for client service are qualities we search for in all our team members. These, combined with her eccentric career history, made the decision to bring her on as Director of Sales an easy one."
Erickson began her career in customer relations with General Mills soon after earning a degree in business management from Minnesota's St. Cloud State University. There she quickly ascended the ranks from a customer service role to Account Operations Specialist. She continued to engage with Midwestern markets through various analyst and management roles with Gander Mountain Company and Roundy's Supermarkets, at which her capacity for research and forecasting led to new supply replenishment strategies and web-based systems. In her transition to The Charmant Hotel, Erickson enters the world of hospitality, marking an exciting new phase in her career, one which allows her to handle revenue operations while still interacting and conversing with guests and clients.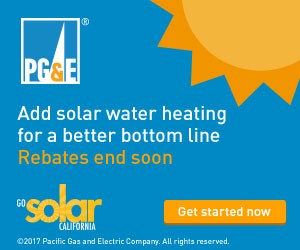 "All Aparium hotels are very dedicated to connecting guests with the hotel's community. This tradition is one of the reasons why I was excited to join the team," says Erickson. "I believe in maintaining The Charmant's identity as a very welcoming institution, just as the city and its citizens are to all visitors of La Crosse."
In addition to her work with The Charmant Hotel, Erickson also operates Stacy Erickson Design, which produces wedding stationery, holiday cards, marketing materials, and more. Stacy's entrepreneurial spirit is met with warm reception at The Charmant Hotel, as this drive and passion is the cornerstone of all Aparium projects.
For more information about Aparium Hotel Group, visit www.aparium.com. To book reservations at The Charmant Hotel, please visit www.thecharmanthotel.com .
About The Charmant Hotel
Opened in September 2015, The Charmant Hotel is the restoration of the 107-year-old former Joseph B. Funke candy company and is owned by Weber Holdings Founder Don Weber. This marks the second property managed by Aparium Hotel Group in Wisconsin. The 67-room, upscale lifestyle property is the first of its kind in La Crosse, and embraces locals and visitors alike, with premium guestrooms, a range of inviting food and beverage options, accommodation for special events and meetings, and plenty of space to simply sit and enjoy the city's newest "old" gem. Charmant, which translates to "charming" in French, is also a nod to the name of a premium line of chocolates produced by the resident candy company. The dual meaning reflects the hotel's enchanting appeal and the team's dedication to preserving the historic building's heritage. To book reservations, please visit www.thecharmanthotel.com.
About Aparium Hotel Group
Aparium Hotel Group is a company founded and controlled by experienced professionals in hotel development, management, and marketing who hold the belief that great hotels are a destination sought out by travelers and a favorite place for locals – a philosophy Aparium calls Translocal Hospitality. Aparium's passion and expertise centers on independent hotels and resorts in distinct cities and unexpected resort destinations. Each locale is built on the belief that it should be a brand in and of itself – a true celebration of independent identity and a product of its setting. The company is committed to and engaged in a visionary partnership with independent hotel owners who are intimately knowledgeable of their communities and, as such, view their properties as a source of pride. By fostering collaboration, Aparium delivers measurable and sustainable return on investment with transparency and accountability at all stages of operation. Aparium Hotel Group properties include: The Iron Horse Hotel in Milwaukee, WI; The Charmant Hotel in La Crosse, WI; The Hewing Hotel in Minneapolis, MN, and Hotel Covington in Covington, KY. The group currently has several additional projects underway to be announced in the coming year. For more information about Aparium Hotel Group, visit www.aparium.com.
About Weber Holdings
Weber Holdings (102 Jay St., Suite 400, La Crosse, WI) is a leading real estate development company in Western Wisconsin. The company is responsible for many of La Crosse County's major development and redevelopment projects and have forever changed the downtown La Crosse skyline. Weber Holdings is led by President Don Weber and Vice President Nick Weber. In addition to the firm's industry changing projects, Weber Holdings has a long-standing commitment to economic development, job creation, and a proven track record of forging lasting public and private partnerships. The company is deliberate in its approach and reliable in its commitments. For more information about Weber Holdings, inquiries can be directed to nick@weber-holdings.com.
Contact:
Renee Herron
renee@wagstaffworldwide.com
312.943.6900