Mosaic Hotel Group to Complete Multimillion Dollar Renovation of Four Boutique Properties
SAN RAFAEL, CA. December 13, 2016 - Mosaic Hotel Group (MHG), the Marin County, California-based collection of award-winning, curated boutique hotels, is putting finishing touches on a $7.5 million portfolio wide renovation project, with most of the enhancements either newly or soon-to-be completed. Re-launching each hotel as part of Mosaic Hotel Group with minor refreshes to major renovations and additions, the results are reflective of MHG's overall philosophy of providing stylish and immersive experiences and truly personal service in relaxing settings to enable modern travelers to get the most of the local culture, communities, and natural beauty surrounding each hotel. 

Details of the property renovations include:


Colony Palms Hotel, Palm Springs
Recently named one of the "Top 10 Hotels in Southern California" by Condé Nast Traveler readers, Colony Palms Hotel has nearly completed a $2 million renovation to enhance the overall guest experience. House of Honey in Los Angeles is leading the redesign and renovation, primarily inspired by the area's rich history. Most notably, the spa has been comprehensively updated to add two new treatment rooms (for a total of six), including a couples' treatment room and VIP suite, as well as a dramatic new relaxation room. A new spa menu was created with offerings inspired by the natural environment and an exclusive new
spa product line, Epicuren.

Considerable upgrades were made within public areas to emphasize the feel of Colony Palms Hotel as a private oasis in the heart of Palm Springs. The pool area has been enhanced with a new hand-painted awning, cabanas, chaise lounges, and daybeds which play up the Old Hollywood feel and provide a relaxing setting for guests to unwind.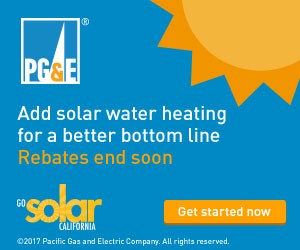 The renovation saw expansion of the meeting and event space, including conversion of the lower level of a two-level suite into two meeting rooms of approximately 750 sq. ft., with a prep kitchen and expansive patio added for receptions and events.
Finally, the dining experience of Purple Palm Restaurant and Bar has been elevated with new culinary menus. Chef Nick Tall has created an approachable menu of California fare that emphasizes local, farm-to-table cuisine and new beverage menus highlighting artisan, craft cocktails. In February 2017, renovations of the restaurant's private dining room will be completed and include extensive kitchen updates, increased seating capacity, and new tables and chairs.

North Block Hotel, Yountville
The thoroughly modern boutique hotel located in the heart of Napa Valley is in the midst of a $1 million renovation led by Rapt Studio of Culver City, California, that will infuse each of the 20 guestrooms with an eclectic and upscale residential feel, with an overall industrial-chic esthetic closely related to the well-received redesign of Redd Wood restaurant and the hotel lobby.

Guestroom updates, scheduled for completion by March 2017, include new Irish wool carpeting, case goods, lighting, soft goods and bedding to create a space inspired by old world charm and modern sensibilities. Meanwhile, the fireplace in the outdoor courtyard and cabanas surrounding the pool will soon be decked out with new fabrics and seating areas for guests to enjoy the sweeping views of the rolling hills and wineries of Napa Valley.


El Dorado Hotel, Sonoma
Centrally located in the heart of Sonoma just
around the corner from bustling Sonoma Square, the boutique address recently completed the first phase of a two-phase, $1.5 million renovation to reinvigorate its identity as a sophisticated wine country retreat. The addition of individually sourced new furnishings creates a comfortable, contemporary feel in each of 27 guestrooms. Another key enhancement is a more inviting lobby area that includes a new open layout, with paneled ceilings and contemporary furniture, and a new wood front desk that serves as the focal point when guests arrive.

The second phase of the renovation, scheduled to begin in mid-2017, will update the hotel's exterior.

Hotel Rodavento, Valle de Bravo, Mexico
The inviting nature-inspired resort located lakeside just two hours from Mexico City is wrapping up a $3 million renovation led by Architect Federico Gomez Crespo and the interior design firm, Estudio240. With the intention to have guests experience nature in a comfortable way, Hotel Rodavento's updates feature a variety of eco-conscious materials, such as walkways made from reclaimed wood and stones harvested from the property used in the spa. The color palettes within the interior spaces are seamless and draw from natural elements of the forest, lake and earth. The final results evoke the surrounding forest environment through color, material and texture.

The initial phase of the renovation was completed in May 2016 and included the creation of a new conference center. A new outdoor spa that is an experience all in its own is part of the current phase of renovation and will be open by spring 2017. Among the features of the spa are three plunge pools maintained at different temperatures, a private Jacuzzi, sauna and steam room, "anti-pollution lounge" with vibrational sound chairs and outdoor fire pits, plus seven massage/therapy rooms and a fitness room.

In February 2017, the hotel will see the addition of eight new premium suite forest lofts. These are four, two-story modules with eight new 600-square-foot, King bed guestrooms (one per floor) that blend into the forest. Each of the new elements has a "loft" feel, with framings of steel and cement, and an earthy palette of dark browns and greens in keeping with nature outside. Like every accommodation at Hotel Rodavento, the new rooms will offer a distinct feeling of privacy, each with its own line of sight and forest setting, enabling guests to enjoy the landscape from their own little "nest." The on-site restaurant and previously existing 28 guestrooms will receive cosmetic refreshes by summer 2017.
Mosaic Hotel Group continues to transform its properties with updates to enhance guests' experiences during wine country escapes, desert retreats and Mexican adventures. Throughout the renovations, guests will continue to enjoy all services and amenities in style. For more information or to make reservation at any Mosaic Hotel Group property, please visit http://mosaichotelgroup.com
About Mosaic Hotel Group
Under the umbrella of Palisades Hospitality Group, a full-service hospitality company that manages and develops hotels and restaurants, Mosaic Hotel Group is a collection of award-winning, curated hotels. Each hotel in the portfolio provides an immersive experience for the modern traveler, enabling guests to be a part of local culture and the community. From attention to design detail to attentive guest care to the locally adored on-site restaurants - Mosaic Hotels are not merely influenced by their surroundings, but are a part of them. With a portfolio of small properties with fewer than 80 rooms each, Mosaic Hotels are able to deliver truly personal service to each guest in a way that sets each property apart. From a desert retreat to a wine country home base, each hotel evokes a sense of place and is as unique as the guests who visit them. www.mosaichotelgroup.com
Contact:
Randie Schoenberg
Randie@hawkpr.com
212.255.6541