newBrandAnalytics Executives to be Featured at International Hotel, Motel and Restaurant Show
Kristin Muhlner and Mark Lomanno, thought leaders in Social Market Intelligence to share expertise, explore bottom line value of using online customer experience feedback to drive business strategy, earn customer loyalty
Washington, DC - October 19, 2012 - Kristin Muhlner, CEO of newBrandAnalytics, the global leader in social market intelligence, will be featured as part of the Keynote Luncheon during the Hospitality Leadership Forum. Led by Anthony Melchiorri, host of the Travel Channel's Hotel Impossible, the Key Note session will explore how hoteliers can optimize today's technology to earn guest satisfaction and loyalty, and review key operations benchmarks as solutions and not obstacles in running a more successful hotel.
Muhlner will also be speaking to the AH&LA Food & Beverage Council as part of the American Hotel & Lodging Association's Fall Conference. Both the Hospitality Leadership Forum and the AH&LA's Fall Conference are held with the 2012 International Hotel, Motel, and Restaurant Show (IHMRS) in New York, November 10-13.
"By leveraging the latest technologies, hotels, motels and restaurants can quickly decipher online commentary to uncover what customers believe are the real and immediate drivers of customer loyalty," explains Muhlner. "Using this intelligence to make fast, data-driven decisions including operational improvements and strategic changes, across their brands, regions and locations gives executives the competitive advantage they need to thrive in today's increasingly competitive landscape."
Mark Lomanno, Executive Board Member of newBrandAnalytics and former CEO of Smith Travel Research (STR), the hotel industry's global authority on current trends in occupancy, room rate and supply/demand data, developed a technology focused seminar specifically for the Hospitality Leadership Forum "Driving Customers to your Hotel Restaurant with the use of Technology". As the moderator, he will lead a robust discussion about how to use data and technology to increase customer counts and profitability, and gain a competitive advantage. Lomanno will also share his expertise in "Harness Online Resources to Increase Top-Line Revenues," a panel discussion that will examine how to use Internet marketing, distribution services and revenue management, reputation management, and online channels to capture more market share and maximize revenue potential in today's digital marketing era.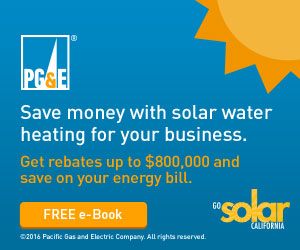 "The explosion of online commentary has forever changed the way the hospitality industry engages with its customers. As social media continues to gain currency as a customer data channel, industry leaders will be those who learn how best to optimize customer intelligence data and technology to drive guest count, intent to return, and intent to recommend," says Lomanno.
The International Hotel, Motel and Restaurant Show, the world's largest showcase and exchange of industry products, trends, and developments, will take place November 10-13, 2012 at the Jacob K Javits Convention Center in New York. The show attracts every segment and facet of the industry, unveils more than 1,400 products and services, and draws more than 35,000 attendees each year.
newBrandAnalytics is the global leader of social market intelligence. Its recent launch of nBA 3.0 has revolutionized how service-focused companies use social media to drive business strategy. The industry-leading product suite extends beyond online monitoring to deliver the most technologically-advanced social market intelligence solution on the market.
nBA 3.0 is used by thousands of businesses that care about their customers' experiences. It enables General Managers, VPs of Operations, and Marketing/PR professionals to continuously improve the store-level customer experience. These users can:
Uncover and fix product, pricing and value issues
Measure service effectiveness and identify training opportunities
Pinpoint trouble spots with equipment, suppliers, internal processes and delivery
Understand competitive benchmarks and underscore ways to win customers
Connect directly with reviewers to increase customer loyalty
More information on nBA 3.0 can be found at www.newBrandAnalytics.com. For a demo of the platform, please contact Jess Knight at 202-800-7817; jess.knight@newBrandAnalytics.com.
About newBrandAnalytics
newBrandAnalytics, the global leader in Social Market Intelligence, helps service-focused industries extract intelligence from online conversations in order to drive customer loyalty and affinity. Our innovative solutions decipher reams of unstructured online feedback, distilling them into data-driven, actionable insights. More than 2,500 businesses, including Five Guys, Hersha, PF Chang's, Ruby Tuesday, Darden, Parasole, and many more, partner with newBrandAnalytics to drive continuous operational improvements at the brand, region and local levels resulting in a superior customer experience. The company is headquartered in Washington, D.C. To learn more visit www.newbrandanalytics.com, or follow us @nBrandAnalytics