The Hotel at Auburn University Honored for Excellence
During Annual World Conference on Quality and Improvement
AUBURN, AL - June 7, 2010 - The Hotel at Auburn University is very excited to announce that it was one of the top 28 finalists at the American Society for Quality's (ASQ) 25th International Team Excellence Competition in St Louis, MO May 24-26, 2010. The hotel competed against companies from around the world during this highly regarded competition and was recognized by peers with a special award for "Organizational Impact."
"The Hotel at Auburn University is honored to have been a participant during this year's ASQ's 25th International Team Excellence Competition," said Hans van der Reijden, managing director of The Hotel at Auburn University. "Even though we were one of the smallest companies presenting, we were recognized by our peers as having the highest organizational impact by means of what we have accomplished at the hotel during the last seven years."
The theme of The Hotel at Auburn University's presentation was "Maximizing Customer Engagement," and it reviewed how the property maximized customer engagement in order to secure repeat business. Within three years, The Hotel at Auburn University was able to drive performance to 95 percent overall customer satisfaction. The project has also propelled the hotel to number one in its respective marketplace, resulting in it receiving the award for "Organizational Impact."
Teams from the United States, Argentina, Mexico, Canada, Singapore, Japan, Korea and Thailand that represented industries from manufacturing, service, education, healthcare and hospitality were asked to take part in a live project presentation during ASQ's Annual World Conference on Quality and Improvement. More than 1,500 attendees observed the team project presentations using quality tools and creativity to demonstrate valuable business insights.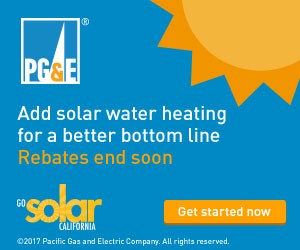 The Hotel at Auburn University is managed by The West Paces Hotel Group, whose founder, Horst Schulze, is no stranger to ASQ's awards. He received the Malcolm Baldrige National Quality Award twice for his dedication to continuous quality improvement when he was leading the Ritz-Carlton Hotel Company. He was also the winner of the Juran Medal for leadership in quality in 2009.
Centrally located near the shops and restaurants of downtown Auburn, AL, The Hotel at Auburn University & Dixon Conference Center is just a short walk from the excitement of Auburn University and a diverse array of cultural and entertainment attractions. Whether in town for the big game, a special party, or a productive business meeting, the hotel's 236 newly renovated guestrooms and suites offer true Southern hospitality in an ideal setting. For a true taste of Italy, visit Ariccia Trattoria & Bar, located inside the hotel. An open kitchen and outdoor terrace seating add character to this restaurant which serves breakfast, lunch, dinner, cocktails, Sunday Brunch, and offers take-out service. Ariccia features an espresso bar, unique wine list, and has a private dining room for special events. Located next to Ariccia Trattoria & Bar, Piccolo is Auburn's newest gathering place for specialty cocktails and a large variety of appetizers and desserts. The menu features a variety of small plates perfect for sharing, refreshing cocktails, and piccolo bottles of champagne. Live jazz performances will take place on Fridays and Saturdays (except on home football game weekends). The property is managed by the Atlanta-based West Paces Hotel Group. For additional information or reservations, please call (800) 228-2876 or visit www.auhcc.com.