HomeAway Acquires Bedandbreakfast.Com
HomeAway Family of Websites Now Provide Travelers with the Most Comprehensive Alternative to Hotels
AUSTIN, TX - March 4, 2010 - HomeAway, Inc., the world's leading online vacation rental marketplace, today announced its acquisition of BedandBreakfast.com, the most comprehensive global site for finding bed-and-breakfast properties (B&Bs). With this acquisition, HomeAway strengthens its position as the No. 1 source for unique lodging alternatives to hotels. The terms of the deal were not disclosed.
"HomeAway already provides the most trusted sites and broadest inventory for searching for the ideal vacation rental home," says Brian Sharples, chief executive officer of HomeAway. "With the addition of BedandBreakfast.com, we're providing travelers with another option to find home-like accommodations for a vacation experience that delivers far greater satisfaction than staying in a traditional motel or hotel."
BedandBreakfast.com was founded in Austin, Texas, in 1994 by CEO Eric Goldreyer, and has grown into a top travel site listing more than 10,000 B&Bs across 100 countries. The site specializes in providing travelers with a way to have a more personal travel experience for a weekend getaway, business trip, or extended vacation.
"We are thrilled to be joining the HomeAway family," says Goldreyer. "The missions of our two companies are closely aligned – to help consumers easily find and experience a better lodging option than chain hotels and to help property owners effectively compete for and serve the traveler."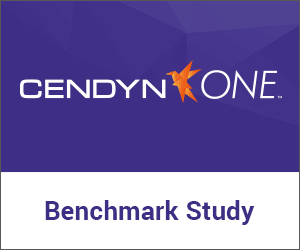 HomeAway plans to operate BedandBreakfast.com as an independent brand.
About HomeAway, Inc.
The HomeAway, Inc. websites connect homeowners and property managers with travelers who seek the space, value and amenities of vacation rental homes as an alternative to hotels. With more than 400,000 global listings across the sites, travelers may easily search for budget to luxury-priced vacation rentals on HomeAway.com, VRBO.com, VacationRentals.com, CyberRentals.com, A1Vacations.com, GreatRentals.com, TripHomes.com, Holiday-Rentals.co.uk, OwnersDirect.co.uk, FeWo-direkt.de and Abritel.fr. The sites also feature Reviews and the HomeAway Rent with Confidence Guarantee, which help ensure a memorable HomeAway from home® experience. HomeAway is headquartered in Austin, Texas and funded by Austin Ventures, Redpoint Ventures, American Capital, Institutional Venture Partners and Trident Capital.
About BedandBreakfast.com
Founded in 1994, BedandBreakfast.com is a leading specialty travel website with detailed information on over 10,000 B&Bs worldwide. Travelers can research information including over 50,000 photos, over 100,000 unbiased consumer reviews, and make confirmed reservations instantly at almost 2,000 properties. Welcome at more than 4,000 B&Bs, BedandBreakfast.com Gift Cards have no restrictions or blackouts, and are available online or at over 20,000 retail locations. BedandBreakfast.com also owns and operates RezOvation, a PA-DSS and Microsoft Gold-certified leader in property management systems