Five Ways to Promote Work Life Balance
The Great Balancing Act
By Miranda Kitterlin, Ph.D., Assistant Professor Chaplin School of Hospitality and Tourism Management, Florida International University
Co-authored by Dr. Lisa Cain, Assistant Professor, Florida International University
How would you like to decrease employee satisfaction, decrease employee performance, increase burnout, and encourage employee turnover?
Not very appealing?
Well, the good news is that there are some relatively easy ways to make your employees happier, more loyal to your organization, and thus more likely to perform well and stick around. The secret: work-life balance.
Before we jump into our tips for improving work-life balance in your organization, we must first define what we mean by "balance." When you think "balance", you probably think 50/50 or a scale with equal weight on each end. However, that is not often what most people find to be balance as this is a concept highly subjective to the individual. While devoting 50 percent of one's energy to work and 50 percent to all things outside of work may be balance to some people, most people fall somewhere else along the spectrum. For some an acceptable balance may constitute devoting 20% of their efforts to work and 80% to the home sphere. For those who identify as workaholics this may be reversed, with 80% of energy devoted to work and 20% to the home sphere. Work-life balance is contingent upon the person; it is not a fixed measurement. That is what makes providing it as an employer so challenging. It would be much easier to offer fixed solutions for providing work life balance to employees if everyone felt a sense of balance by devoting the same amount of effort to the work realm as the life realm. Alas, such is not the case.
Adding to the equation is the notion that work and life activities spill over into one another. That is to say, if you have a stressful day at work, you cannot just shut it out when you walk in the door at home. What happens in one realm (be it work or home) often carries over into the other, which is why balance is so pivotal. If things are great at home and in the workplace, there is no issue, but once things start to tip into the negative column, everything is affected.
Moreover, the hospitality industry is certainly no stranger to long, untraditional hours that keep individuals away from important family events and a stressful work environment that may provide the negative spillover of emotions previously mentioned. These are issues that are notorious for providing feelings of imbalance among workers.
So how do we rectify or at least alter how we operate to make the equation a little more balanced? Fortunately, there are some steps that employers can take to provide balance for their employees, regardless of each individual's definition of what a balanced work life ratio might look like. Below we will provide five ways in which to improve work life balance for employees.
Five ways to improve it:
Provide time off for life events - There are countless anecdotes that hospitality employees and employers alike provide where an important life event was missed because there was an important event taking place at work that took precedent. Even if the time off is unpaid, allowing employees to take off for a parent or grandparent's funeral, a child's birthday or a close sibling's wedding is vital to keeping the balance in the work life equation. Equally important is scheduling flexibility. Allowing workers to alter their schedules to accommodate sick children, personal care, and other family issues or events helps the individual to feel balanced. When important events are missed, it creates stress in the home sphere which spills into the work sphere and can quickly unravel the individual. This can lead to dissatisfaction and a greater likelihood to leave the organization.

Provide childcare services - If the organization is a large, corporate entity, providing childcare services on premise can help to alleviate the stresses (both financial and time-related) of finding childcare elsewhere. This is doubly beneficial as it will also allow for more flexibility in scheduling for the employee and the employer. If the organization is smaller, finding a childcare service that will work with your employees' scheduling and financial issues can help to relive some stress. Providing a stipend in this circumstance can be very appealing. At the very least, providing information on childcare providers in the area could alleviate the stress and time constraint of searching for options. Few things are more stressful than wondering how one's children are going to be cared for while that person is at work. Offering a solution to that burden may help to create a feeling of caring in the work sphere and help to instill a sense of commitment.

Celebrate events and offer teambuilding activities - Building on the notion that you want your staff's family to be taken care of, you also want your staff to feel like a family in the workplace. Creating a sense of camaraderie can be achieved by acknowledging staff member's birthdays with announcements and small celebrations (like a piece of cake with a candle, or a special lunch in the breakroom with balloons), throwing holiday parties where the staff can relax and enjoy some downtime in the workplace or at a separate venue, and volunteering opportunities that bring the employees together for a cause that is greater than all of them individually and provides a sense of well-being. Additionally, team building activities are useful because they provide a sense of camaraderie (like events) and trust - employees feel they can lean on their colleagues. Because work life balance is built on the idea that work and life realms spill into on another, if there is a sense of family and team at work, then the stresses of work become less cumbersome and do not bleed into the home sphere.

Provide access and encourage fitness activities - Health leads to happiness. When employees are healthy, they are less likely to miss work and are better able to be productive in the workplace. An investment in a partnership with a fitness facility is a great way to help your employees gain access to fitness. Taking it a step further, offering incentives for the employees to work out through departmental competitions can further the sense of camaraderie and the familial feeling in the workplace. There are myriad apps and devices that are available that can be used to help create the fun and competitive environment to help get the staff moving and participating in maintaining a healthy lifestyle. There are even apps where the employees can pay themselves for achieving their own personal fitness goals.

Ask the staff - Finally, ask your employees what they think would help make the workplace a little less stressful and a little more fun. Tap the source. There is no one who knows better what would make them happy than the staff themselves. Offering them a say in what would help create balance will give them a sense of ownership over the ideas and they will be more likely to buy into what you are proposing. Offer them solutions as well, like the ones previously mentioned. But by asking them, you are ensuring that you aren't spending money in the wrong ways or offering solutions that aren't really solutions at all. This may be done in an open forum, or roundtable setting, or more discreetly, such as one-on-one conversations or by way of an anonymous 'suggestion box'. As a side note, it is important to establish an open dialogue with your employees when asking for their input and it is important to make sure no one feels like their ideas are silly or dismissed.
Even when armed with these tips, it should be noted that you can only lead the employee to balance - you can't actually make them embrace it. Ultimately it will be up to the individual to ensure that they are taking advantage of the offer, versus taking work home with them (i.e. answering emails all night vs. visiting with family) or sacrificing their days off to pick up extra shifts. That being said, by providing them with time off for important events, making sure children have care, celebrating important milestones and holidays in the workplace, encouraging fitness, and asking the employees what else would make the workplace more inviting, you should be well on your way to helping your staff achieve greater balance and ensuring grater satisfaction and lower turnover in the workplace.
For more information on work life balance in the hospitality industry, please see the following publications: Burnett, S.B., Gatrell, C.J., Cooper, C.L., & Sparrow, P. (2010). Well-balanced families? A gendered analysis of work-life balance policies and work family practices. Gender in Management: An International Journal, 25(7), 534-549. Carlson, D.S., Grzywacz, J.G, & Zivnuska, S. (2009). Is work−family balance more than conflict and enrichment? Human Relations, 62, 1459-1486. Chiang, F.F.T., Birtch, T.A., & Kwan, K.H. (2010). The moderating roles of job control and work-life balance practices on employee stress in the hotel and catering industry, International Journal of Hospitality Management, 29, 25-32. Cooper, C.L., & Cartwright, S. (1994). Healthy mind, healthy organization: Proactive approach to occupational stress, Human Relations, 47, 455-471. Eby, L.T., Maher, C.P., & Butts, M.M. (2010). The intersection of work and family life: The role of affect, Annual Review of Psychology, 61, 599-622. Greenhaus, J. H., Collins, K. M., & Shaw, J. D. (2003). The relation between workfamily balance and quality of life. Journal of Vocational Behavior, 63, 510-531. Grzywacz, J.G., & Carlson, D.S. (2007). Conceptualizing work-family balance: Implications for practice and research. Advances in Developing Human Resources, 9, 455-71.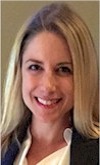 This article was co-authored by Dr.Lisa Cain. Dr. Cain is an assistant professor in Florida International University's Chaplin School of Hospitality and Tourism Management. She earned her PhD from the University of Nevada, Las Vegas in Hospitality Administration, her Master's degree from Florida International University in Hospitality Management and her Bachelor's degree from Smith College in English Language and Literature. She also spent a year studying at Oxford University in England. She currently teaches marketing management, and globalization and competitive methods in the hospitality industry and has previously taught organizational behavior, and leadership, management and ethics. Dr. Cain's research interests fall within the broad topics of organizational behavior and marketing with an emphasis on understanding internal and external customer behavior. Specifically, she has studied work life balance for executive chefs, substance abuse among hospitality workers, and loyalty in the hospitality industry. She continues to develop research in these topics as well as in the emerging area of healthcare and hospitality and how to merge those two practices.
Dr. Miranda Kitterlin is an Assistant Professor in the Chaplin School of Hospitality and Tourism Management at Florida International University She teaches graduate level Hospitality Management courses. She received her doctoral degree in Hospitality Administration from the University of Nevada, Las Vegas. She holds a Masterís degree in Human Resources and a Bachelorís degree in Hotel, Restaurant and Tourism Management from the University of Louisiana, Lafayette. Prior to academia, Dr. Kitterlin worked in the lodging and food and beverage industries. What began as an entry-level front-of-house position quickly developed into operational management, sales, and human resources management roles, and a lifelong passion for Hospitality Management. Dr. Kitterlin, Ph.D. can be contacted at 305-919-4424 or miranda.kitterlin@fiu.edu Extended Bio...
HotelExecutive.com retains the copyright to the articles published in the Hotel Business Review. Articles cannot be republished without prior written consent by HotelExecutive.com.