Extra Sensory Hospitality to Capture and Keep Your Guest
The Sixth Sense - How to Win by a Nose
By Judith Jackson, Founder, Judith Jackson, Inc.
The race is on. How can you differentiate your hotel or resort from other attractive, well positioned and advertised properties? All you have to do is bet on the senses of sight, sound, smell, hearing, and touch to keep your property on the inside track. And if your guest offerings include a spa, that could be your sensory triple crown. Science has proven that the human limbic system, located deep in the middle brain, is the seat of memory, learning and emotion. Turn that on and your guest will never forget walking into your lobby and being seduced by the subtle fragrance of sandalwood. Let's explore ways you can have your lobby, amenities, food and spa "kidnap" guests' senses from the moment they step into your sensory haven…and, upon checkout, begin planning their return.
Real estate brokers have long agreed that it is easier to sell a house if the prospective buyer is greeted by a homey smell - perhaps apple pie spices. Once the limbic system is awakened, the buyer is more attentive, less stressed and more likely to fall in love with the property. Can this reaction alert other senses - even that mysterious "sixth sense" which comes from the same deep place as your "gut feeling?" Yes, indeed it can. Read on.
An important consideration when planning to capture your guests by their senses is to understand that no two individuals have the same sensory response. Too little or too much music, fragrance, heat, AC, lighting, decor etc. can have the opposite effect of what your property aims to achieve. A solution to this dilemma is to round up a group of Testers who fit a general profile of your guests - including a child or two. Children are usually outspoken and should be considered if yours is a "family" hotel. Have a trusted member of your staff accompany this sensory safari to listen to comments and to take notes.
Since we are discussing five senses - plus the mysterious sixth in this article- and the limbic system dabbles in emotion and learning as well as smell, did you know that beauty salons and barbers try to flatter their clients with both lighting and mirrors? Having owned and run four spas - three of which had full service salons - I well know the value of light and reflection that takes a few years off the image. Go into your hotel's bathroom and turn on the light over or next to the sink mirror. Do you like what you see? If you want your 50 plus guest - male or female - to return, I suggest you be guided by your own response.
Let us now consider facilities and services offered by your property that would be logical targets for sensory fulfillment. This could increase business and add to your bottom line. In-house would include restaurants, spa, and gym. If you have the grounds or are a resort, you can extend your sensory field - literally.
Restaurant
"Dine with Your Senses" could be a menu insert urging guests to practice awareness as they begin to eat. The first tip is to inhale with the nose near the food. The aroma will turn on the salivary glands which help to digest the meal. Next, chew well to extract every taste possible. Let guests know that the senses of smell and taste work together. Eighty percent of one's ability to taste relies on the olfactory response. This is why it is difficult to fully savor even a gourmet feast when one has a cold.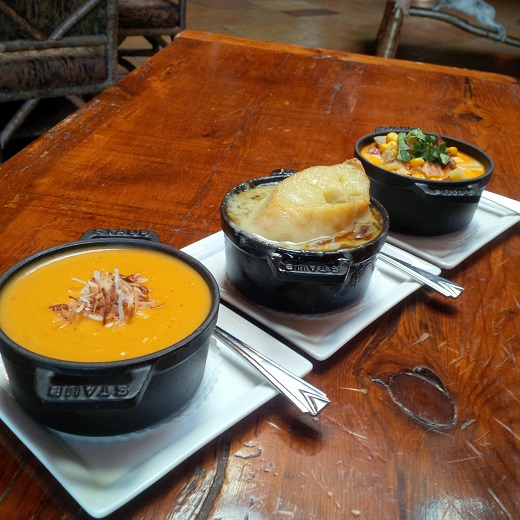 Chef
Ask the chef to give a "Sensory Food" guest seminar showing how and why he or she uses particular herbs for certain menu items. This could be a demonstration with a tasting. But the presentation should include the senses of sight - how the hotel kitchen plans its plate to use several complimentary colors -- for instance green vegetable, white potatoes and brown meat. Texture could be classified as a sixth sense response. My favorite texture is crunchy (just in case I am ever ordering in your restaurant!).
Sensory Spa Offerings
A spa is all about the senses - from one through six. Open the door and your guest should smell eau de massage - essential oils in full body treatment. Instruct your staff to recommend a totally sensory treatment package including a Jacuzzi tub laced with eucalyptus and perhaps a fresh fruit facial with pineapple, mango and lime in a yogurt base. I caught an esthetician in my spa blending a similar concoction and asked her if she was making a facial mask or having lunch! A toasted hazelnut and papaya scrub offers yummy fragrance with a scrub texture all over the body. After the treatments, serve either a cool fruit frappe or a hot wake-up tea with cinnamon and ginger.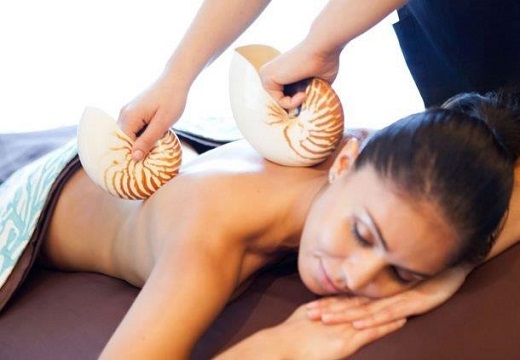 The sixth sense is in play when your spa staff takes the guest back to the Renaissance for an Alchemy treatment. The guest lies on his or her back, eyes closed and tells the therapist what alchemy massage would answer a personal wish with potent essential oils such as sandalwood with vetiver inspired by Greek myth. Mercury, the messenger god, Diana, the courageous huntress, or Venus who brings love, are examples. There are essential oils that match these sixth-sense messages. Have the guest choose one and a fragrant imaginative massage begins,
Fitness Center
As a teen, I was a serious ballet student on an American Ballet Theatre scholarship. The studio in New York City had huge windows that to my knowledge were never opened. It is a wonder that sweaty bodies did not pollute the air, but I remember one smell that always brings me back to those days of willing physical punishment. It is the woodsy fragrance of rosin. Now I use a ballet barre as part of my at home morning exercise, during which I always play both classical and popular music. Since ballet and jazz dancers are always accompanied by music, I easily follow it with all my movements.
Therefore, I was interested to read in The New York Times' Science Times section an article entitled "Music for your Muscles". The thrust of the article is an intensive interval training report in Sports Science that indicates that exercisers who are trained in this new method stick with it longer and fitness improves faster when interval training is accompanied by music. I suggest your gym would do well to incorporate both a fresh, natural fragrance - perhaps a combination of pine, eucalyptus and rosemary - and motivating music. Music with a definite beat work bests - from Beethoven to Bon Jovi. One caveat: Avoid the mistake many gyms make by damaging hearing by overdoing sound. All senses work better when allowed to function as if one is out in nature. That is where they developed - especially the sixth sense.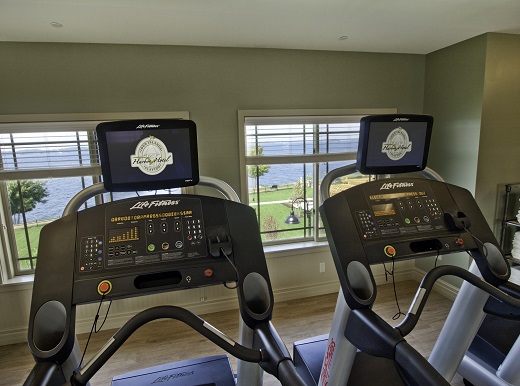 Amenities as a Sensory Experience
Amenities for hospitality are by and large thought of as necessary to guest bathing rituals. But you can create more than cleanliness with them - to the delight of your guests. Most important from my aromatherapy point of view is that soap, shampoo, shower gel, lotion, etc., reach into the senses and create a memory of your hotel brand. Using good quality, natural essential oil is not much more expensive than synthetics and have a far more powerful effect on the guest.
One trick I learned from the manager of one of the Hyatt Hotels in Hawaii: Greet your guest as they or a bellman open their room door with a natural fragrance coming from their bath tub beginning to fill with hot water fragranced by either bath salts or bath oil. This olfactory greeting will permeate not only the bathroom but the bedroom and perhaps sitting area. This requires the cooperation of housekeeping as your guest checks in. Staff has to get the tub going before the guest opens the door. However, this effort is sure to be rewarded as the guest will always remember this extra sensory gesture.
Give Your Staff a Guest Experience
Finally, I recommend an easy and effective way to integrate the sensory experience throughout your hotel and its culture: treat your associates as guests. When introducing amenities, have your staff members take them home, try them and provide feedback. If you have a spa operation, try new services and treatments on staff members as spa employees are being trained. When introducing a new menu, invite associates to tastings. And if you take my advice to educate guests on sensory eating and the use of ingredients in particular dishes, test these programs on your own people first. Engaging your associates across all departments and disciplines will give them a sense of ownership and pride in your hotel's service offerings. They will bring genuine positive energy to their interaction with guests - energy that is contagious and memory-making and will stay with your clientele long after they return home.
There are countless ways you can win by a nose by paying attention to, and serving, not only your guests but their five senses. Do you have a sixth sense about this? Get creative! I invite you to share your ideas with me. I'd love to know them.
Judith Jackson is author, lecturer, product and spa developer, certified aromatherapist and licensed massage therapist. She founded Judith Jackson, Inc. after discovering the profound benefits of aromatherapy 30 years ago. Ms. Jackson's prior career in fashion and beauty proved very useful to product development, marketing and communicating the benefits of Judith Jackson Aromatherapy. This phase of her career included positions as Publicity and Fashion Director for Bonwit Teller, Vice President Publicity and Feature Events Director for Bloomingdale's (all stores), Vice President and Account Supervisor U.S and Europe for Burson Marsteller, and Vice President and Brand Manager, Product Development and Branding for Revlon. Ms. Jackson can be contacted at 203-698-3011 or Judithjackson33@aol.com Please visit http://www.judithjackson.com for more information. Extended Bio...
HotelExecutive.com retains the copyright to the articles published in the Hotel Business Review. Articles cannot be republished without prior written consent by HotelExecutive.com.