What is the Future of Hotels Now that Millennials are the Largest Generation (in the U.S.)?
Co-authored by Barry D. Lapides, Partner, Berger Singerman
Whether it is Hyatt Centric, Canopy by Hilton, AC Hotels by Marriot, Vib by Best Western Hotel, Radisson Red, or OE Collection from Loews Hotels, established hotel chains are deploying a new strategy to address the ever growing buying power of Millennials. These chains are creating new brands that specifically cater to Millennials. In fact, besides the established Hotel companies, new chains are being (or have been) created to address the Millennial generation (or there corporate ownership is being disguised). Think Virgin Hotels, Moxy Hotels (another hotel concept from Marriot), Tommie Hotels (by Commune Hotels and Resorts) and Kimpton Hotels (now owned by the InterContinental Hotels Group). The focus on Millennials by Hotel companies is not just a U.S. trend; it's worldwide. India-based Park Hotels created Zone to focus on Millennials. Same with Europe-based City Living that created the Student Hotel with four (4) locations in Europe. The Middle East has Venu from Jumeirah Hotels. And Asia is also in the game: Shimao Group based out of Shanghai is creating two new flags: MiniMax Hotels and MiniMax Premier Hotels and Shangri-La Hotels is converting all of their Traders Hotels into Hotel Jen, which will be Millennial friendly. All of the foregoing are simply examples of how hotels are not only recognizing but catering to Millennials.
So who are Millennials? Millennials, otherwise known as Generation Y, are individuals who generally reached adulthood around the turn of the 21st century. According to an October 2014 report by The Council of Economic Advisors for the President of the United States (the "Report"), they comprise the largest and most diverse segment in the U.S. population. They are the first generation to have had access to the Internet during their entire lifetime, and this translates into the fact that Millennials grew up in an electronics-filled and increasingly online and socially-networked world. Due to this, Millennials expect an instantaneous connection to the Internet and, because of that, their real world blends into the online world, expecting instant gratification online and offline. According to the Report, Millennials value quality of life and experiences and that is why 20th century Hotels just can't compete. More importantly, Millennials came of age during the Great Recession and this impacts how they save and spend their money. According to the Report, the Great Recession can impact future earnings of this group; however, because Millennials are the most educated generation in history, this may counterbalance any adverse effects emanating from the Great Recession.
So what are hotels doing to attract Millennials? First and perhaps foremost, Millennials expect free (and high speed) Internet access. Consequently, if a hotel does not provide free Internet service (something which is today becoming increasingly aberrational) and that Hotel is lucky enough to attract a Millennial, chances are better than not that Millennials will simply go someplace that does have free Internet service (e.g., the local Starbucks). That's why according to The Wall Street Journal, most budget and limited service hotels provide free Internet service while luxury hotels are still perhaps mistakenly using Internet service as an additional revenue source.
A hybrid approach is seen with the likes of Marriott and Starwood, which are using free Internet service as a loyalty inducement (e.g., provided the customer is in the hotel's loyalty rewards program, that customer will receive a certain level of free Internet service). However, the general point here cannot be overemphasized: Millenials require free and easy Internet access. We know this is true because there are even significant movements afoot to disband with cellphone carriers and go completely off of Wi-Fi, wherever so located. And although that may be somewhat unrealistic for now, why is this notion important? Because Millennials value socialization (think about their connectivity online) and hotels that do not have free Internet access is bound to lose out to Millennials spending money in the hotel.
For instance, Caesars Entertainment is repositioning and renovating the recently renovated Quad Hotel and Casino in Las Vegas into the LINQ Hotel with Millennials in mind. Tariq Shaukat, Executive Vice President and Chief Commercial Officer of Caesars Entertainment, is quoted as saying "The resort will provide guests with a highly social and connected environment, with all of the great restaurants, shops and experiences available at the LINQ Promenade right at their fingertips." The phrase "highly social and connected environment" is directed at exactly what Millennials want and expect out of their Hotels.
Besides free internet service, Millennials want plenty of "common areas" that are well thought out within the hotel to lounge, socialize, and/or work. In addition to the new LINQ Hotel, another forward thinking example is how Courtyard by Marriot back in 2008 instituted a new lobby concept which lured hotel guests out of their rooms and into the common areas. While Courtyard by Marriot is not a "millennial brand", it showed how forward thinking the company was appearing. A more recent example is Moxy Hotels where their lobbies contain "zones", such as quiet zones and work zones.
Rooms are also being updated. Because of the emphasis of hotels' common areas, the traditional hotel room is changing. Out is the necessity of a large size or a traditional desk and in is comfort and relaxation and greater functionality in the room to allow the seamless connection of all electronics (such as allowing computers to connect to TVs and Bluetooth enabled speakers) and workspaces throughout the room. Hotel rooms in new Courtyards by Marriot and newly renovated ones, which are trying to cater to the Millennial business travelers, will contain more lounging areas in the rooms and a "tech wall" for charging and storage of electronic devices.
Millennials want to check into and out of their hotel rooms electronically without visiting the front desk. The Wall Street Journal reported that Hilton is rolling out technology at all of their hotels that will allow their guests to choose their rooms, check in and out of those rooms, and access those rooms all through the use of a smartphone or tablet. Hilton is not the only flag instituting this technology. According to the Journal, Starwood was the first major lodging company to test using smartphones as a room key. While this certainly provides a convenience to their guests, the technology most likely will provide all lodging brands more data on their customers.
Millennials are socially conscious. They want to do business with companies that have a (capitalistic) conscience. This is part of the reason that certain Panera Bread locations allow customers to pay only what they can afford and Nordstrom tested a concept for a store where all of the profits go to charity. Hotels can capitalize on this trend by, among other things, going "green". To this end, LEED certification is one way to set a hotel apart from the rest. On the other hand, a hotel can follow the lead of Starbucks (and other forward conscience companies) by creating a 501(c)(3) foundation to facilitate its charitable giving that is done in a transparent way.
Millennials also want to use and consume locally sourced and grown products and Hotels should capitalize on this trend. According to a survey conducted for the Culinary Institute of America titled "Millennial Trends in the Hospitality World", restaurants are an area where Millennials are willing to spend their money but expect quality and value. In these food offerings, the same survey results stated that Millennials value fresh, seasonal and local products. While this generation was impacted by the Great Recession, the Survey notes that restaurants and bars are an area where Millennials are willing to spend their money. Importantly, they value the restaurant experience that allows them to connect. This translates into the fact that hotels that want to cater to Millennials should contain inviting service areas that offer locally sourced or fresh products that cater to customers who crave an experience.
Given that Millennials are the largest segment of the U.S. population and their purchasing power will continue to grow, most hotels are recognizing these trends and trying to capture this audience. In reality, this should provide a boost to all hotels as it will facilitate the trend of "out with the old and in with the new".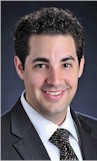 *This article was co-authored by Barry D. Lapides. Mr. Lapides is a partner on Berger Singerman's Business, Finance & Tax Team and concentrates his practice in representing real estate developers and lenders in all aspects of commercial real estate transactions and financing arrangements. He represents developers, owners, investors, lenders and investment funds in connection with the acquisitions, financing, development, leasing and dispositions of hotels, shopping centers, apartment/condo/mixed-use complexes, vacant land and distressed properties as well as other various real estate projects throughout Florida. He also has extensive experience in the creation of condominiums (residential, commercial and mixed use) and homeowners' communities. In addition, he represents lending institutions in matters regarding consumer lending litigation and creditors' rights enforcement and has considerable experience in handling loan modifications, workouts, restructurings and foreclosures. He was appointed to the University of Florida Bergstrom Center for Real Estate Studies Advisory Board. Mr. Lapides can be reached at [email protected]
or (305) 982-4063.*
Marc Stephen Shuster is a partner in the Miami office of Berger Singerman, Florida's business law firm. Mr. Shuster is a business attorney with extensive experience in commercial real estate transactions, both healthy and distressed, and corporate M&A deal work, with an emphasis on the hotel and hospitality industry. He advises both traditional hospitality conglomerates and Internet advertising sites serving the industry. Mr. Shuster he has served as counsel to a Florida-based emergency management/services conglomerate in negotiating for disaster relief work throughout the Caribbean. Mr. Shuster speaks and writes on novel issues affecting the hotel and hospitality space, serves on various community boards, and has been recognized with numerous awards and accolades. Mr. Shuster can be contacted at 305-982-4080 or mshuster@bergersingerman.com Extended Bio...
HotelExecutive.com retains the copyright to the articles published in the Hotel Business Review. Articles cannot be republished without prior written consent by HotelExecutive.com.