Managing Services Promises
By Simon Hudson, Endowed Chair in Tourism and Hospitality, University of South Carolina
A major cause of poorly perceived service is the difference between what a firm promises about a service, and what it actually delivers. To avoid broken promises companies must manage all communications to customers, so that inflated promises do not lead to overly high expectations. This difference between what is promised and what is delivered can cause customer frustration, perhaps driving the customer to the competition. As Jim Knight, Senior Director of Training for Hard Rock International says: "the worst mistake a business can make is to over-promise and under-deliver".
Researchers suggest that there are four strategies that are effective in managing service promises. These are show in the Figure below and discussed in the remainder of this article.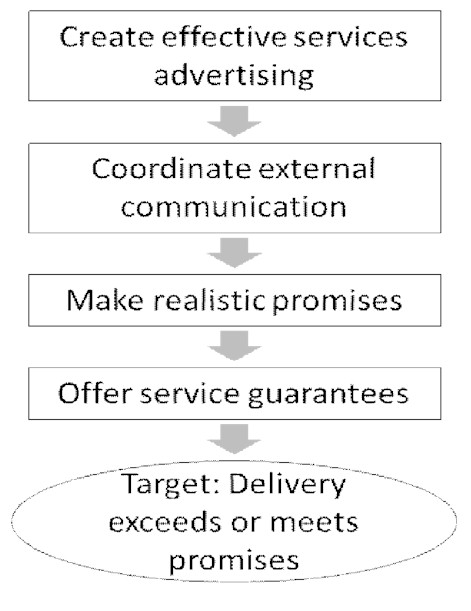 1) Create Effective Services Advertising
One of the key ways that services promises are communicated is through advertising, but the intangibility of services makes advertising difficult for service marketers. Before buying services, consumers have problems understanding them, and after purchase, they have trouble evaluating their service experiences. Various strategies have been proposed to overcome these problems. One is to present vivid information and evoke strong emotions. Advertisers of top-notch resorts for example often try to build a mood or image around the resort, such as beauty, love, or serenity, creating an emotional relationship between the resort and potential visitors. In fact, research has showed that appealing to a consumer's emotional responses can be very effective in terms of creating a favorable attitude towards a service brand. Hospitality marketers are realizing the importance of touching emotions and get into the consumer psyche, and have begun to focus on promoting experiences as opposed to physical attributes. The print ad below from the Stein Eriksen Lodge in Deer Valley Utah actually uses a mixture of both rational appeals (hotel room features), and emotional appeals (skiers enjoying the après-ski). But the emphasis is on the experiences guests can expect at the five-star resort with the tagline 'Experience Legendary'.
2) Coordinate External Communication
One of the most important yet challenging aspects of managing brand image is the unification of all marketing communications tools, as well as corporate and brand messages, so they send a consistent, persuasive message to target audiences. These marketing communications tools include print advertising, websites, sales promotions, public relations, direct marketing and personal selling. When Westin Hotels partnered with New Balance to lend guests fitness gear they used a variety of communication materials to promote the new service. The campaign, by the New York office of Bartle Bogle Hegarty, included print ads (see below), billboards, and in-hotel marketing materials on key cards and on mirrors in guest rooms. A commercial was also shown online, on seat back video screens on Delta airplanes and in about 10,000 elevators in office buildings through the Captivate Network, a Gannett company. The ads were introduced in travel trade journals like Meetings & Conventions and Successful Meetings, and they also appeared in publications like The Wall Street Journal, The New York Times and Runner's World.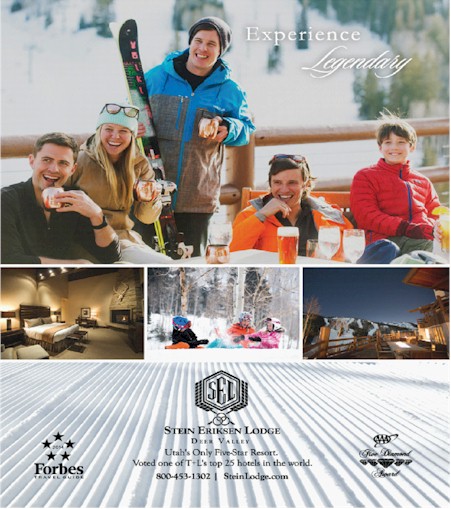 The Internet is increasingly used by hospitality marketers to set expectations. British luxury travel company Scott Dunn for example, has an attractive website that promises to craft something special for each customer. This type of one-on-one service has led to more than 70 percent repeat business through loyalty and referral. "If you're part of the DNA of the company, you understand the importance of the guest," says Chairman Andrew Dunn. He looks to woo each customer early on and retain them through marriage, parenthood and beyond. "What makes us different is that nothing is too much trouble," explains Dunn. "We've always undersold and over-delivered and provided you do that, you manage people's expectations and they wax lyrical as you exceed their expectations. It's then all about having the right people working with you."
Others are using more unconventional methods of communicating customer service to cut through the clutter. The Restaurant Association of Singapore and the Singapore Hotel Association in 2010 supported a reality show called "Can You Serve?" The television series was the first to pit contestant's customer service skills to the test. Nine contestants competed against each other over eight episodes in various challenging roles for the top prize of S$70,000 in cash and S$30,000 in training opportunities. The winner was Jacquelyn Yvonne Chan, who owns a backpacker hostel called Rucksack Inn. Interviewed after the show, she said "In my opinion, delivering good service is about going the extra mile and exceeding customer's expectations because that is what sets you apart from the rest".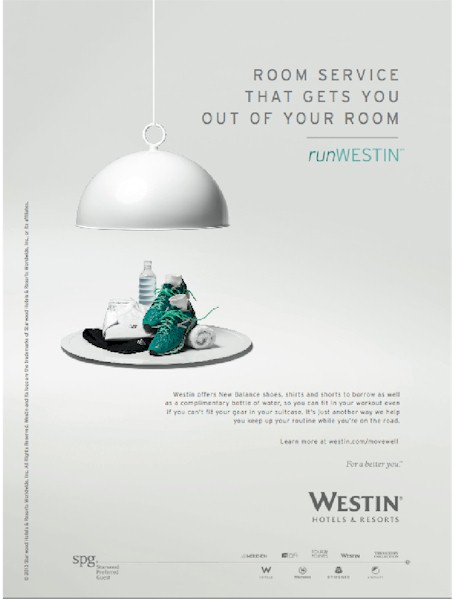 3) Make Realistic Promises
To be appropriate and effective, marketing communications about customer service must accurately reflect what customers will actually receive in service encounters. Customer expectations can be influenced by explicit and implicit promises from the service provider, and if expectations are not met then customers will become frustrated and are likely to complain. Therefore it is important for marketers to understand the actual levels of service delivery in an organization before making any promises.
Making realistic promises means there needs to be effective internal communication in an organization. Managers need to pay significant attention to the communication of marketing strategies and objectives to employees, so that they understand their own role and importance in the implementation of the strategies and in the achievement of the objectives. Because service advertising promises what people do, frequent and effective communication across functions-horizontal communication-is critical. If internal communication is poor, perceived service quality is at risk. If company advertising and other promises are developed without input from operations, contact personnel may not be able to deliver service that matches the image portrayed in marketing efforts. Communication mechanisms may come in the form of company meetings, training sessions, newsletters, emails, annual reports, or videotapes. Fairmont Hotels & Resorts distributes a bi-monthly newsletter in each hotel as well as a company-wide newsletter to keep staff up to date on new company procedures. Southwest Airlines created a 'Culture Committee' whose responsibility is to perpetuate the Southwest spirit. Members promote the company's unique, caring culture to fellow employees, appearing anywhere, at any time, to lend a helping hand. Southwest also has a blog called 'Nuts about Southwest' which addresses employees concerns, relays information about changes in the company, and tries to boost employee morale.
In order to promote the promise of good customer service externally and internally, employees are often featured in communications. Dan Howard, Director of Public Relations at The Montage Deer Valley says: "We try to use images of our associates in all of our public relations messaging." The example below features Bob in Daly's Pub, one of several dining options at the luxury resort.
Bill Lacey, General Manager at The Sanctuary, Kiawah Island South Carolina, says that managing service promises is a subject that every hotelier is, or should be, very a-tune to. "I always tell my team to create excitement in the booking process by asking the right probing questions that yields guest interests that we can build on" he says. "The flip side to that is being excited about the hotel service being described that has zero interest for the guest and results in wasted time for everyone." "Once the guest becomes engaged, we are as honest and upfront as possible. The delivery of the service expectation is always about how we can exceed the expectation and much depends on the employee at the final moment of truth. How they take the guest's noted interested and preferences and create a memorable interaction…. This takes great skill and an enormous amount of sincere passion to get it right with every guest… it's hard but not impossible and when it's done right then that creates the guest loyalty we are driving for."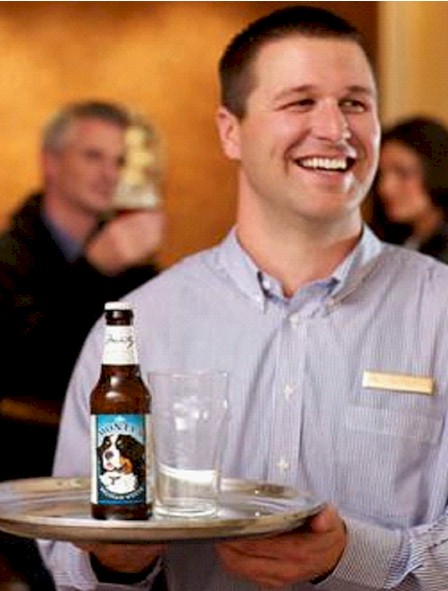 4) Offer Service Guarantees
Finally, a growing number of hospitality organizations are offering customers a service guarantee, promising that if service delivery fails to meet predefined standards, the customer will be entitled to one or more forms of compensation, such as an easy-to-claim replacement, a refund or a credit. They are finding that effective service guarantees can complement the company's service recovery strategy. One of the reasons for having a service guarantee is to build marketing muscle, and research has shown that providing a service guarantee in advertising materials significantly enhances consumers' intentions to buy. Research has also found that a service guarantee has a positive, long-term effect on both employee motivation and customer intention to return, although there are suggestions that organizations need to make better use of the information and knowledge gained from invocations of a service guarantee. From the customer's perspective, the primary function of service guarantees is to lower the perceived risks associated with purchase. In response to the threat of hurricanes, hurricane guarantees are now offered by many tour operators and travel agents for travelers going to the Caribbean. Resorts like Beaches, Sandals, SuperClubs and Club Med promote policies that allow travellers to rebook for another time without penalty if a hurricane ruins their vacation. Service guarantees are also offered by hotels like Hampton Inn and Radisson Blu, the latter boasting on its website that "in our fiercely competitive industry, we stand apart from the rest thanks to our special Yes I Can! service spirit. We love what we do and as proof of that, we promise to deliver a 100% Guest Satisfaction Guarantee."
But companies should think carefully before deciding to introduce an unconditional service guarantee. Service firms whose quality is truly uncontrollable because of external forces would be foolish to consider a guarantee. Also, companies that already have a reputation for excellent service may not need a guarantee - introducing one may confuse the market. It has been argued by Isadore Sharpe, Chairman of Four Seasons Hotels, that service guarantees are unnecessary for any organization that has quality at the center of its operating philosophy.
Simon Hudson is a tourism aficionado, exploring the world, spreading his passion for travel, and enlightening audiences on every kind of travel research from winter sports to film tourism. He has written eight books, and over 60 research articles, many of them focused on tourism marketing. He is the Endowed Chair for the SmartState Center of Economic Excellence in Tourism and Economic Development at the University of South Carolina. Dr. Hudson can be contacted at 803-777-2705 or shudson@hrsm.sc.edu Extended Bio...
HotelExecutive.com retains the copyright to the articles published in the Hotel Business Review. Articles cannot be republished without prior written consent by HotelExecutive.com.